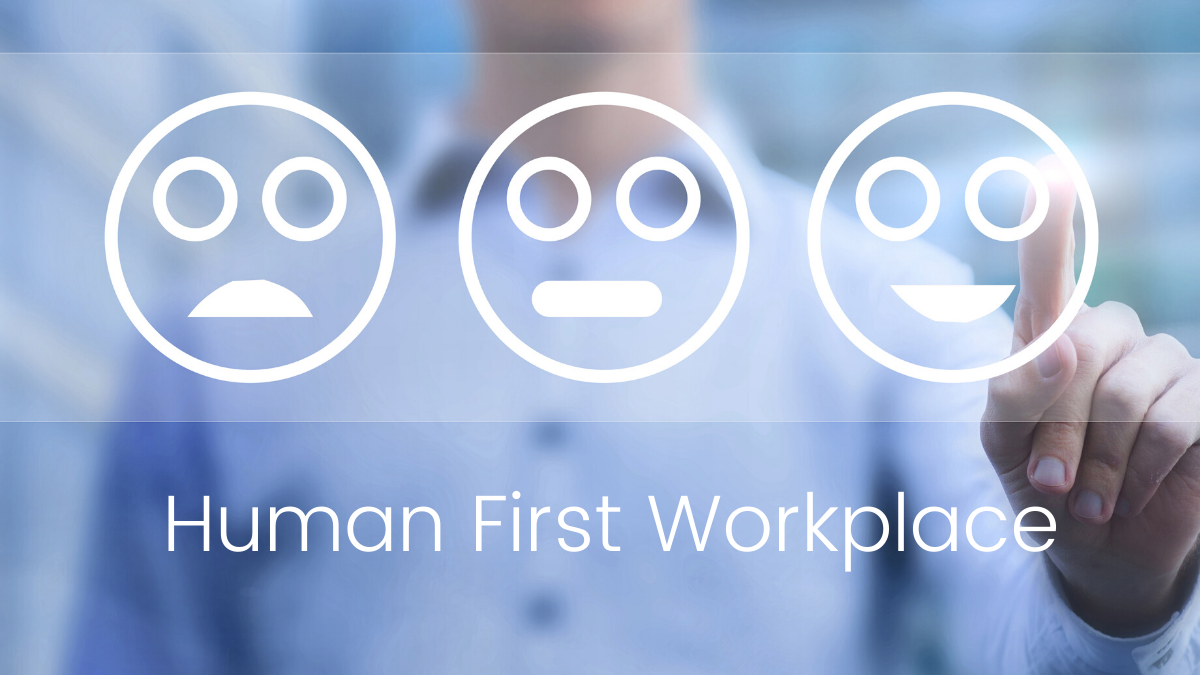 We are lucky enough to talk to companies every day about how they envision the future of the workplace, what they are doing to plan for re-entry, and what factors they are considering when it comes to bringing employees back into their corporate offices.
It is clear there are two ways to think about workplace re-entry.
A business-first approach would be a top-down directive for re-entry that gets disseminated to your team. This plan, of course, would include ways to make your corporate workplace as safe as possible and provide policies and guidelines for how your team uses these spaces, with the understanding they will use the corporate office as communicated.
The human-first approach should start with allowing employees to communicate where their comfort, concerns and preferences lie and even go so far as to let employees take the lead on when and where they work.
There are many playbooks available outlining how companies can set-up workspaces to provide social distancing, how to properly sanitize offices, how to communicate safety policies, and even how to add technology to support greater safety. There are even outlines for how to incorporate workplace shifts or alternative work schedules to dedensify corporate office space. But what do you do to support employees who suffer anxiety at the thought of getting on public transit? Or, who fear getting into the building elevator? Or, who have a hard time being productive when they are preoccupied with the cleanliness of their workspace and feel threatened by every cough or sneeze they hear?
The learnings from this grand work from home experiment are coming fast, and the corporate response has been startling. Many companies have already announced plans to substantially reduce their traditional office portfolio – some by 50% or more.
According to NBC, Twitter employees will be allowed to work from home permanently. "Opening offices will be our decision," the spokesperson said. "When and if our employees come back, will be theirs."
According to NBC, Twitter employees will be allowed to work from home permanently. "Opening offices will be our decision," the spokesperson said. "When and if our employees come back, will be theirs."
Mark J. Barrenechea, the CEO and CTO of OpenText wrote in Fast Company, "Our conversation quickly moved from a practical one about floor plans and physical distancing to a discussion about the potential long-term advantages of adopting a new model. What did we want our workforce to look like over the next 10 years? What kind of company did we want to be?"
Seeking ways to meet your employees where they are at, physically and emotionally, will go a long way toward building loyalty during a time of crisis. Recognize that not everyone will want to go back to the office, no matter how safe you feel you've made it. But also realize that not everyone is enjoying this work-from-home experience or may have the option to sustain it long term. Both scenarios are simultaneously true and it's quite human to experience both feelings at the same time.
Some companies are embracing the humanity of their workforce and finding ways to let employees navigate the daily, sometimes hourly, ebb and flow of feelings about how to be a responsible employee (and partner, spouse, parent, caregiver and community member) in a time of crisis. They are giving employees a choice in how they manage that daily ebb and flow.
Is WFH working this morning? Great.
Does a trip to HQ make sense tomorrow? Good.
What if neither of those options work? Is there someplace nearby where I can go to be productive?
For those in-between days, when HQ and WFH are not the right answer, some companies are tapping into private, safe, flexible office solutions for teams and individuals.
Access to flexible office space is a very human affordance for employees. These spaces are available on-demand for an hour or for the day. Flexible office spaces are everywhere, so employees can use them without traveling too far from home. And they're relatively safe, as many flexible office providers were early adopters of dedensification, social distancing and cleaning protocols.
By giving employees flexibility in how they participate in this thing we call "re-entry," companies can demonstrate to their employees and brand followers that they are thinking outside the box to do what's right and create a human-first company culture.