Feel the Pulse of NYC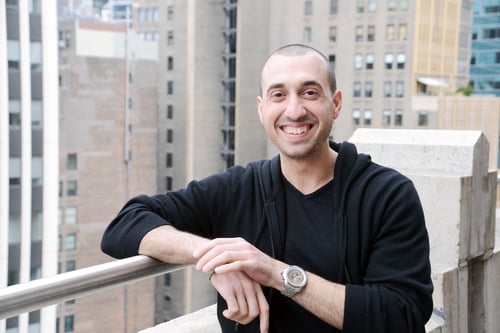 Here at LiquidSpace, we like to know as much as we can about our venues. This month, we're featuring Workville Midtown NYC, the newest coworking center, located smack dab in the heart of Times Square! We sat down with one of Workville's owners, D.J. Dashti, to get the scoop:

Q: In one sentence, tell us about your venue and why it rocks!
A. Workville is a friendly, sun-drenched, luxury co-working space. Workville is your space to create.
Q: Ok, so tell us more about the space. What makes it unique and awesome?
A. Sun-drenched offices, loft style open seating, wraparound terraces and a welcoming lounge area makes us such a flexible and unique co-working space. Plus our location is so central – just steps from Times Square, Bryant Park and major transportation hubs.
Q: What neighborhood is your office located in, what's nearby and what's your favorite neighborhood spot?
A. Centrally located steps from Times Square, Bryant Park, and all major transportation hubs. Favorite spot: Broadway bites, Bryant Park, and Refinery Hotel! We are in the hottest spot of NYC!
Q: What do you do for your team and what are your goals/dreams/aspirations for the future of shared workspace?
A. In my role, I foster a professional and friendly environment for talented startups to succeed. Our team is professional and hands-on. We truly care about the success of our community. Our community manager, Sue Bernstock, is my right hand woman. This space would not be the space it is without her hard work and dedication to our brand and our members.
Q: Why is working in a shared space like yours a great option for entrepreneurs and startup teams?
A. We are a culture of success. Talent attracts talent, and our members are thrilled with the productivity and success their teams achieve by working in our creative, inspiring and luxury space.
Q: How did you hear about LiquidSpace?
A. Everyone knows LiquidSpace! And we personally love working with Jamie and the entire NYC team.
Q: What impact has LiquidSpace had on your business?
A. LiquidSpace has been instrumental in our community development and marketing strategy. We have received several monthly bookings from LiquidSpace members. The companies range from startups to large enterprises. We look forward to getting even more deals done with LiquidSpace!
Ready for your venue spotlight? Take the time to answer a few questions and we'll make it happen!