Good, Clean, Fun in San Francisco.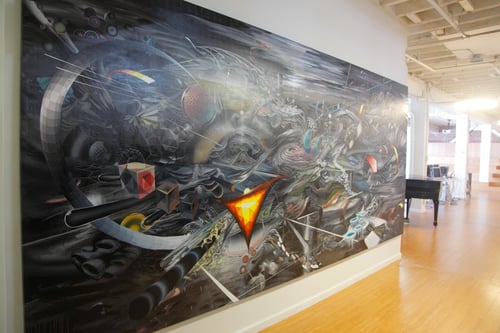 Charles Shaw, Community Manager for ECO-SYSTM, shares a bit of insight on how ECO-SYSTM has sought to incorporate eco-conscious views into their coworking culture and community.
Q: In one sentence, tell us about your Venue and why it rocks!
A: We integrate top notch facilities with Eco-concious practices, while creating a holistic atmosphere for both professional and personal growth.
Q: Ok, so tell us more about the space. What makes it unique and awesome?
A: We set out to provide an space that would encourage business acumen, creativity, health, personal enjoyment, and social consciousness. In doing so we have been able to lay the foundation for a growing community of fantastic and interesting coworkers who make up the true life-force of Eco-Systm.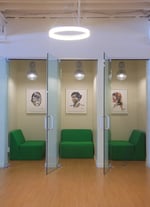 Q: What neighborhood is your office located in, what's nearby (landmarks/transit/commerce) & what's your favorite neighborhood spot?
A: We are located right in the heart of SOMA, just up the road from the Montgomery Bart station and the Trans-Bay Terminal. We are literally surrounded by great restaurants, bars, parks and museums, and our own space is shared with the Mirus Art Gallery, providing our members with a beautiful rotating art collection featuring artists from around the world!
Q: What do you do for your team and what are your goals/dreams/aspirations for the future of shared workspace?
A: I am the Community and Events Manager of Eco-Systm Coworking and my goal here is to provide a clean, healthy, fun and safe environment for anyone looking to jump into the shared office culture.
Q: Why is working in a shared space like yours a great option for entrepreneurs and startup teams?
A: Our space caters to entrepreneurs, start up teams and independent professionals of all shapes and sizes, by combining a clean, professional work-space and a creative, collaborative culture focusing on organic professional development above all else. We want our members to walk in every morning immediately feeling inspired to take on new creative challenges!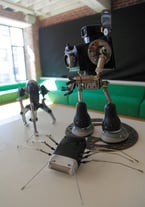 Q: How did you hear about LiquidSpace?
A: I originally heard about LiquidSpace when I first entered the wonderful world of coworking. They were introduced as the go-to service for managing space requests, bookings and transactions.
Q: What impact has LiquidSpace had on your business?
A: LiquidSpace has made a huge difference in our day-to-day operations by enabling members and guests to easily reserve our spaces through their simple and efficient platform.
The LiquidSpace Venue Spotlight Series highlights the people, places, and spaces in our 1800+ network of venue partners. Through candid interviews and personal anecdotes, our venue partners share valuable market insights and what makes their space great.
If you'd like to be in the spotlight, please fill out this form, to have your venue featured in 2016.