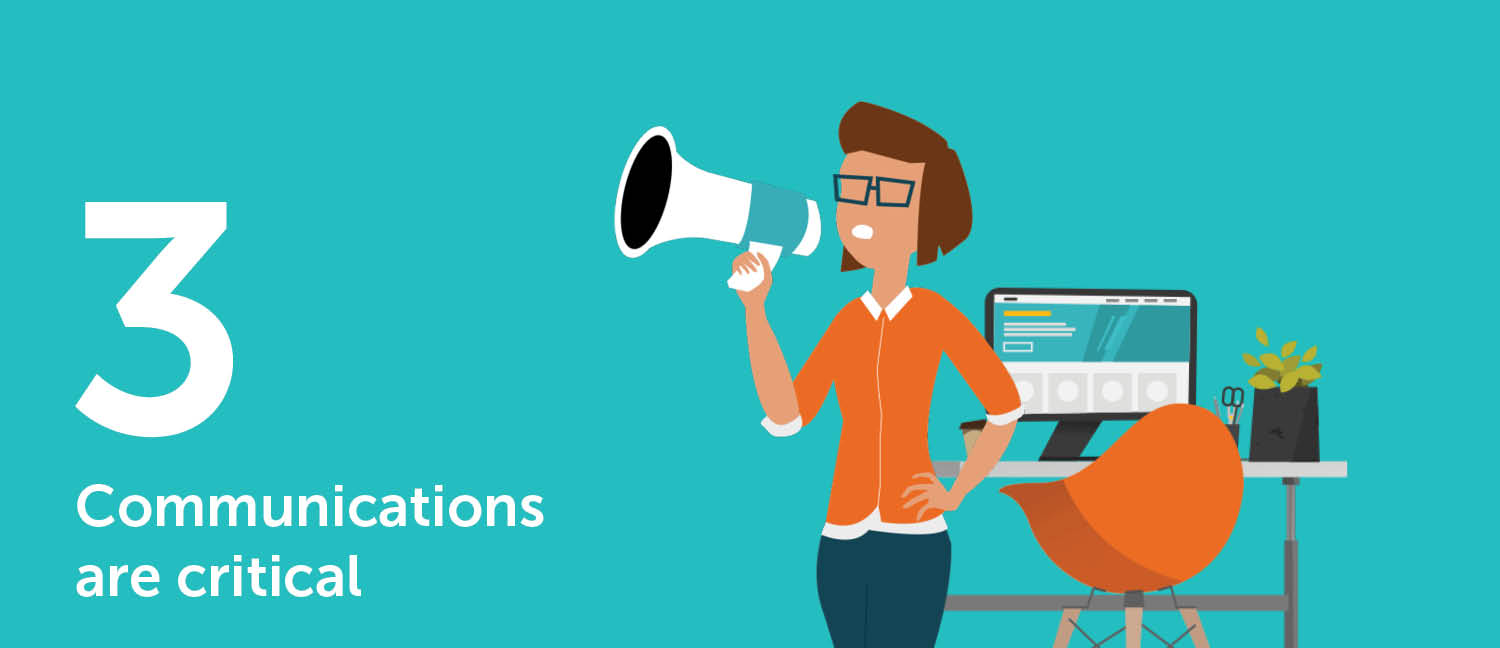 "If there is one thing that I've learned over the years, it is that transparency is paramount in the face of these kinds of challenges. Whether it's a business downturn, a natural disaster or a global pandemic, it's human nature to yearn for information, good or bad, so that we can make our own decisions and to rally the troops." – David Levin in "Planning for a Post Covid Environment" in Chief Executive magazine.
Even the most well-considered re-entry plan could run into trouble if communications is not executed thoughtfully. Below are some principles to consider while forming your re-entry communications plan:
What's the priority? – Reassure employees that their safety is your top priority.
Full disclosure – Be sure to communicate the risks of returning to the office.
Put yourself in their shoes – Your communications will be more effective if you can empathize with your employees. Imagine that you're preparing for your first day back at the office. What are you worried about? How should you prepare? What should you pack?
Details and specifics – Even at the risk of over-communication, be specific about what employees should expect when they return to the office. Include instructions regarding dates, times and locations, so employees feel confident that their first time returning to the office will be orderly and safe.
What are their options? – As you describe your company's re-entry plan and employees' roles within it, be clear about required versus. optional behaviors and where employees can exercise their own judgment.
Tell them exactly what to do – Enumerate any new rules or changes to essential employee amenities. How will they eat lunch? Is the cafeteria open? Can they use a kitchenette to warm up food from home? If no, then which nearby restaurants are open?
Help them help themselves – Spell out which resources are available to employees who continue to work from home. Can they request a better chair? What if their Internet is slow – can the company help them get better bandwidth? Or is there a nearby flexible office space that they can use?
Communication works both ways – let employees know they can always communicate their concerns, circumstances, and wishes and they will be heard and addressed individually. Create a clear and open channel of communication with managers and HR.