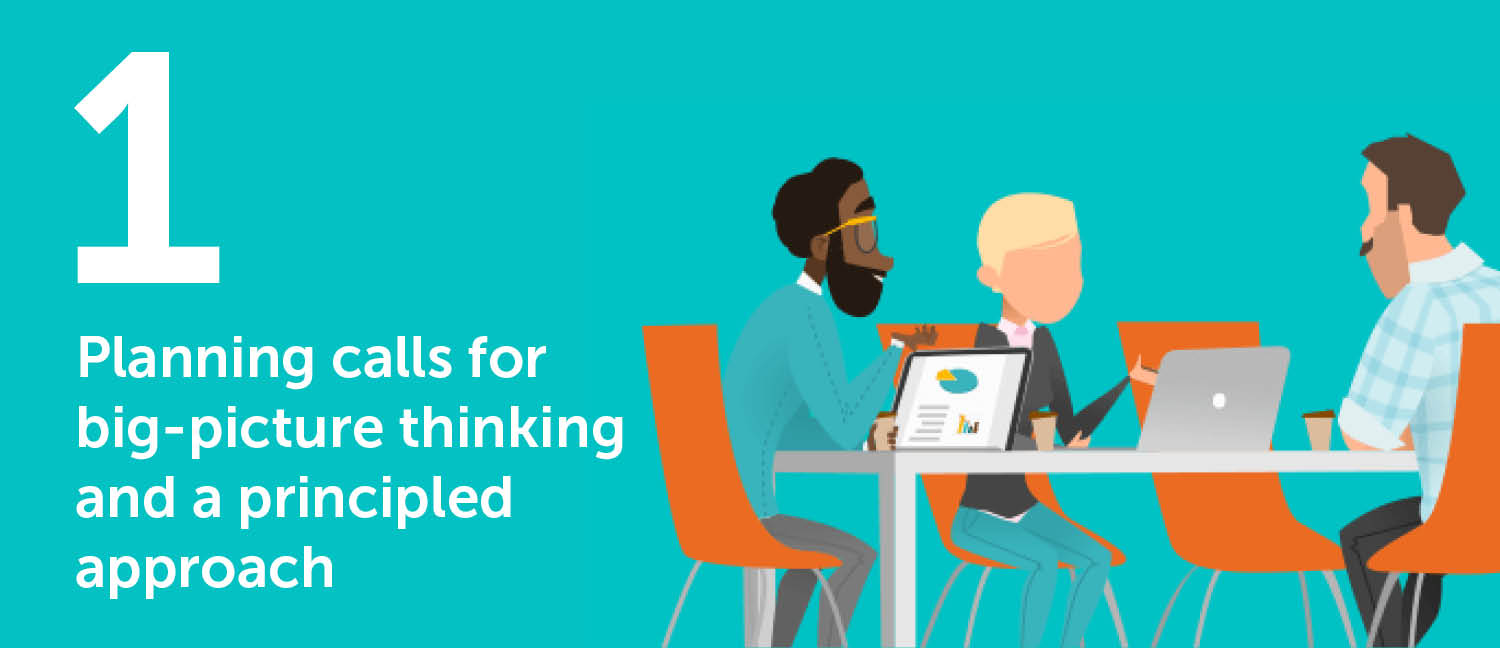 Never in living memory have offices been emptied out due to a pandemic. Which also makes it the first time that organizations have had to think about how to bring employees back to the office.
Plan with the bigger picture in mind
As you work with other stakeholders to plan your organization's re-entry, here are some factors worth considering:
Lead with your principles
Regardless of your plan specifics, there are some values and principles that arguably should guide your efforts. Many organizations will have values they can lean on to inform their planning.
Let domain experts inform your planning
Re-entry is a cross-functional initiative if there ever was one. Fortunately, experts across many disciplines have been publishing their advice and ideas on how to approach re-entry. Below is a rundown of resources for re-entry planners.
General
Corporate communications
Corporate real estate
Corporate risk
Human resources
Legal
Operations