When Target announced in March that it was going to jettison nearly 1 million square feet of its downtown Minneapolis office space, the business community took notice.
For the retail giant, that's nearly 1/4 of its total office footprint. What's more, Target is still on the hook for that space, which is still under lease until 2031.
The reason? The advent of the hybrid workplace, where employees only spend part of their workweeks at the office and the rest of the time at home or at flexible workspaces.
This change is driven by Target's longer-term headquarters environment that will include a hybrid model of remote and on-site work, allowing for flexibility and collaboration and ultimately, requiring less space," Target told the New York Times.
For the company's 3,500 employees, Target's embrace of hybrid work perhaps wasn't the greatest surprise, as the company has long advocated for greater employee wellness. Similarly, the company has offered nontraditional work venues for employees, most notably Target Commons, a 1920 building across from its headquarters that basically serves as an internal coworking venue. In other words, Target hasn't been a butts-in-seats kind of company.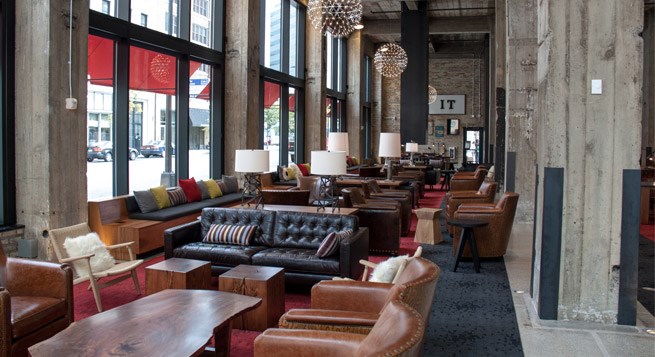 But eliminating a quarter of one's real estate portfolio with 10 years left on the lease? That's commitment.
As HR head Melissa Kramer explained, "Our headquarters will always play a central role in who we are and how we work at Target. We believe in the culture, collaboration, and competitive advantages of working together at our vibrant headquarters in the Twin Cities and around the world. But the reality is that "Flex for Your Day" will require less office space, so we'll be ending our City Center operations in downtown Minneapolis."
Target employees haven't yet returned to the office. In fact, a return date hasn't been scheduled. Rather, the company says it is "taking this time to reimagine the future role of the office and where and how work gets done," according to Kramer's email to employees. "As we look to the future, our headquarters environment will include a hybrid model of remote and on-site work. This will allow for the flexibility many of you have come to value, while also providing opportunity for the in-person connection and collaboration that's central to our team and culture. Our intent is to blend the best of both work environments."
Time will tell what form Target's hybrid work program takes and how it affects the company's prospects for hiring and retention in the Twin Cities, which has a sizable number of corporate employers, including 3M, Best Buy and United Healthcare. No doubt, the executive team will be in learning mode, trying to evaluate how employees choose to flex their days, while also managing costs and calculating ROI.
Even companies without Target's resources can approach hybrid work as a controlled experiment. LiquidSpace offers the only enterprise-grade platform that lets you manage your hybrid and distributed workplace strategies in one place.
LiquidSpace Enterprise gives employees choice – they can book both internal and approved third-party workspaces with an easy-to-use mobile interface – while giving management control over permissions and costs.
With LiquidSpace Enterprise, you can gather critical data and actionable insights – so you can to understand employee adoption and usage patterns, spend overview, and ESG impact.
Learn more and request a demo at http://liquidspace.com/enterprise.