This guest post about how small business can benefit from flexible office, comes from Conor Todd of FreeOfficeFinder. To submit your own guest blog, first read the guidelines here.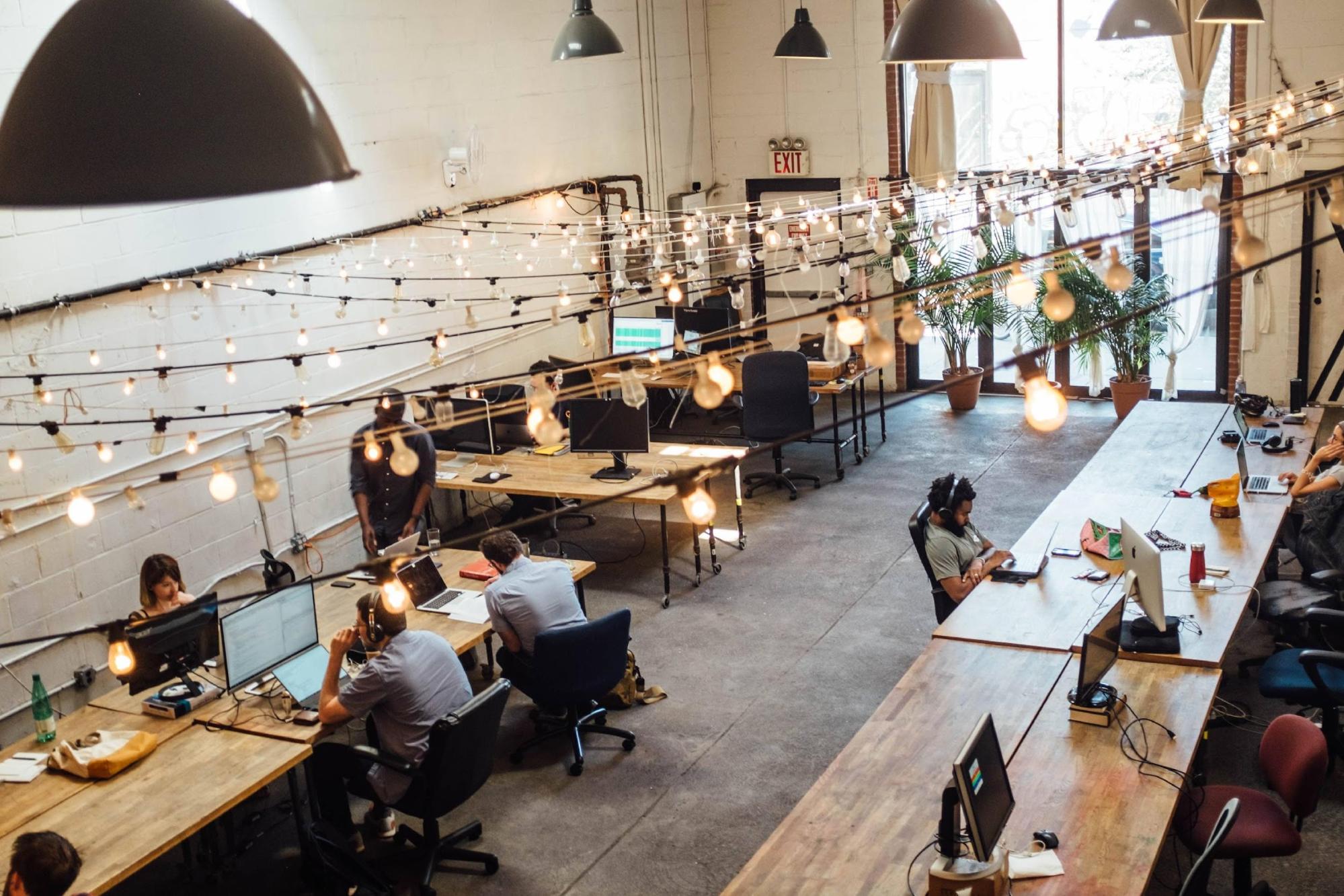 The traditional office seems to be fading away. Attitudes towards the way we work are constantly shifting and flexible workspaces continue to develop in order to meet those changing attitudes. Flexible offices offer businesses of all different sizes an opportunity to make impressive, modern spaces their home, whilst also affording them a flexibility previously unavailable.
Needless to say that the office landscape is continuously evolving, but it seems to be for the better, with flexible office spaces reportedly improving productivity and work satisfaction. For these reasons, amongst many others, they seem to be the most advantageous option for many businesses. However, these spaces can often seem elusive and confusing to many starting out in the business world, and even possibly unattainable. For this reason we wanted to look at how flexible workspaces can actually facilitate the growth of small businesses.
1. Increase Overall Productivity
Anyone setting up their own small business, turning a hobby into a career or going full time with their 'side hustle' is likely to start the process at home. Of course home-working is a great money saver in the beginning, but it certainly has its drawbacks. People often cite finding it difficult to stay focused and motivated when they don't even have to get out of their pajamas.
A move to a flexible workspace can be instantly refreshing and exciting. It's difficult to dissociate home with a sense of comfort and rest, whereas a new workspace will bring up feelings of focus and determination. Two of the major problems with home working are distractions and isolation, which can destroy productivity. However, in a flexible workspace you will avoid homely distractions in an environment filled with like-minded entrepreneurs and go-getters who will likely inspire and motivate you.
Flexible workspaces are often the most affordable office option for start-ups. Even hot desking for just one day a week could rejuvenate your attitude towards your small business. This one day of focused, productive work could be what it takes to elevate your small business to the next level.
2. Large & Small Business Networking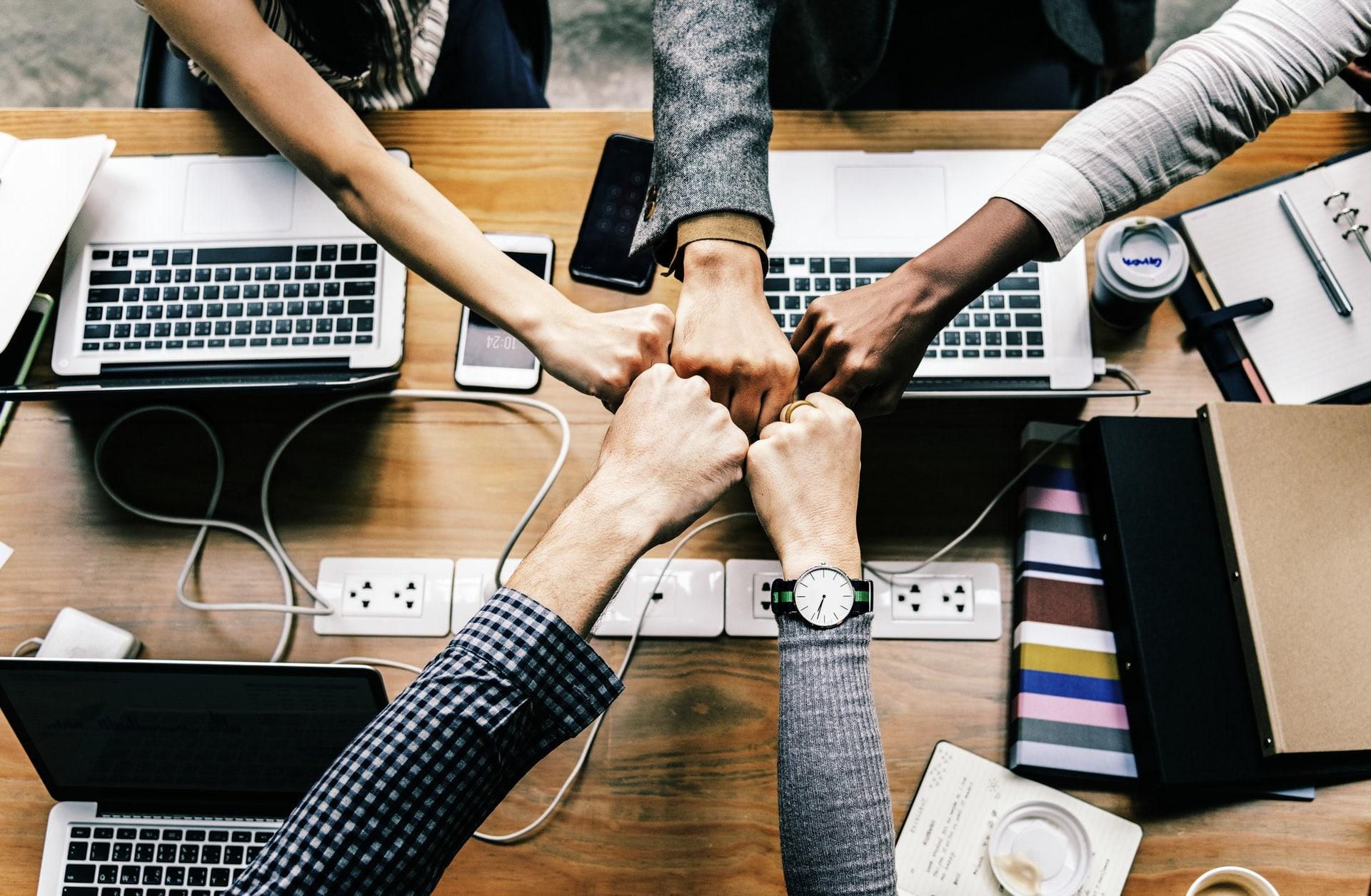 Flexible workspaces are often brimming with other exciting new businesses, like-minded people and entrepreneurial spirit. Working from home or in a leased, private office can somewhat cut a small business off from the working world. Flexible workspaces, on the other hand, act as little hubs of business. Those who choose them will find themselves sitting alongside a variety of companies, in a space that feels buzzing with activity.
Flexible workspaces are often built to facilitate collaboration and community. For many, the prospect of networking can be somewhat daunting, but flexible workspaces are often literally designed to foster collaboration and communication. Whether this is through the layout of the office, communal areas or unassigned desks, you will almost inevitably create valuable relationships when you work in a flexible workspace, as natural interactions are far more likely.
Creating relationships can be invaluable for a small business. From building client lists, recruiting talent, finding companies who can assist you, finding collaborators, the benefits of networking are endless. Working alone or in a separate, leased office can make networking and developing relationships so much harder. If networking can be crucial to the growth of a small business and flexible workspaces are the place where networking most naturally and effectively occurs, then any small business puts itself at an advantage by moving into one.
3. Improve Team Morale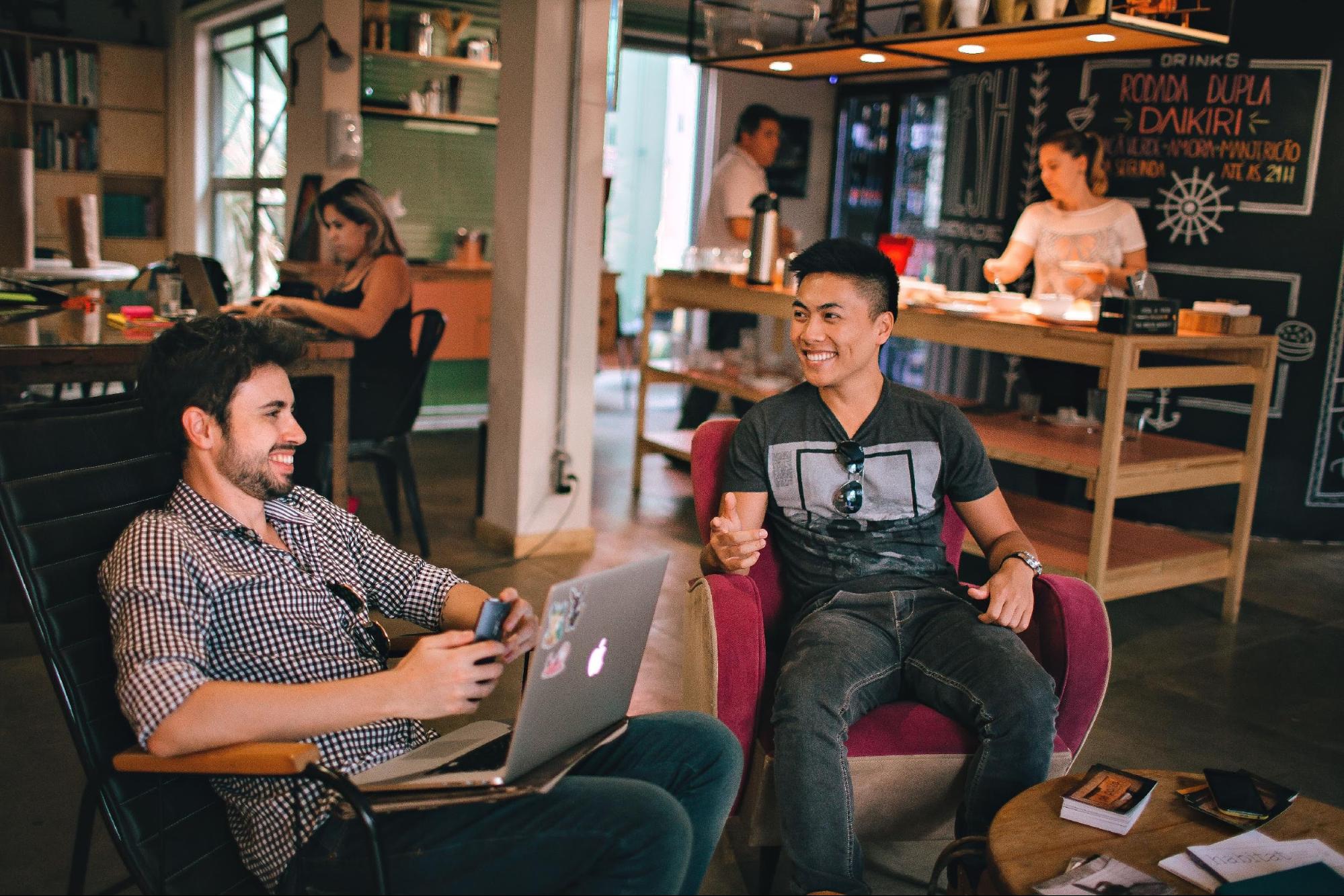 Working alone or from home can soon become isolating. Although never having to commute and avoiding office politics sounds like a dream for many, in truth we are social creatures who need to get up and go somewhere each day. Flexible workspaces are the perfect option for this problem. As noted before, even if you can only afford to hot desk one day a week, the advantages will be massive. Not only will you receive some respite from the isolation of home, spending the day in a friendly and functional work space is highly likely to lift your spirits.
People often talk about drab offices, lack of sunlight and office tensions as morale killers in traditional offices. Again, flexible workspaces offer a solution to these problems, which is why you should consider choosing them for your small business. These kinds of workspaces are often impressively designed, a world away from the traditional beige office. Often strewn with beautiful décor, modern furniture, plants, big windows and loads of natural light, flexible workspaces can't help but inspire a joy that makes people excited to go to work.
The reason all this is important is because morale is huge for a business's growth. Employee and employer happiness and dedication are essential, especially for small businesses, who will fail without optimism or a will to succeed. If the person running a small business isn't excited and motivated by their idea or product, then how is anyone else supposed to get excited for it? Working in a flexible workspace can have immediate effects on morale thereby instantly affecting a small business's chances to grow and flourish.
4. Make Use of Professional Services
Flexible workspaces invariably consider their role to be as catalysts for the growth of the businesses under their own roof. Overwhelmingly, they genuinely do care about their members' success. In most cases, the workspace provider will consider a small business's success to be their own success. In a traditional leased office, a small business would get the keys and then be on their own, but new workspace providers find it important to welcome new members into their community and want to provide the right atmosphere and support to help them succeed.
For instance, flexible workspaces often come with professional services, like receptionists, administrative staff and IT support. These people can often be invaluable to the growth of a small business. Receptionists and phone answering services provide small businesses with an authenticity and professionalism that may be necessary to their image. Secondly, they can perform tasks that will both speed up processes for the business but also save them money. They essentially save wages on people they may have had to hire anyway. Along with professional services, professional technology is no longer an unattainable luxury for small businesses. Both are now available in many flexible workspaces. This thus improves businesses' ability to do business. All this, combined with the fact that you join something of a community have long-lasting effects on your ability to succeed and grow as a small business.
5. A Money Saving Opportunity
If a small business decides to rent a leased office, they'll end up signing a 3–10 year contract. This can sometimes be a financial risk. These long contracts are highly inflexible when it comes to a company's growth. Were a small business to rapidly expand it would be stuck paying rent for an unsuitably small office. Yet the opposite presents a bad situation too. If the same company were to rent a larger office and never experience growth, they'd be stuck paying for an unsuitably large office. You can clearly avoid this risk when you choose flexible workspace. You sign monthly contracts for serviced offices, whether coworking or private. That means you are never more than a month away from making necessary changes to your company. Thereby, you're avoiding financial risk.
They help businesses avoid financial risk, yes. But, there are many ways that flexible workspaces can save businesses money. By renting per desk, you only pay for the space you need. That's opposed to paying for a whole space in a leased office. The bill you pay at a flexible workspace is all inclusive. That means that you will never have to cover any maintenance or call-out costs. On top of this, you will never have to spend time and effort buying furniture and fitting out your space. Everything in that realm comes with the space when you arrive. There are endless extra costs involved in a leased office. Sometimes they're hidden, too. Better than hidden costs, these surcharges are rolled into a single flexible workspace bill.
Needless to say that saving money is enormous for the advancement of a small business. One of the biggest reason start-ups fail is due to insufficient cash flow, so keeping costs low in the infancy of a small business can be key. Flexible workspaces, then, are clearly the affordable and risk-free option for small businesses to prosper.
6. Carve Out a Brand Identity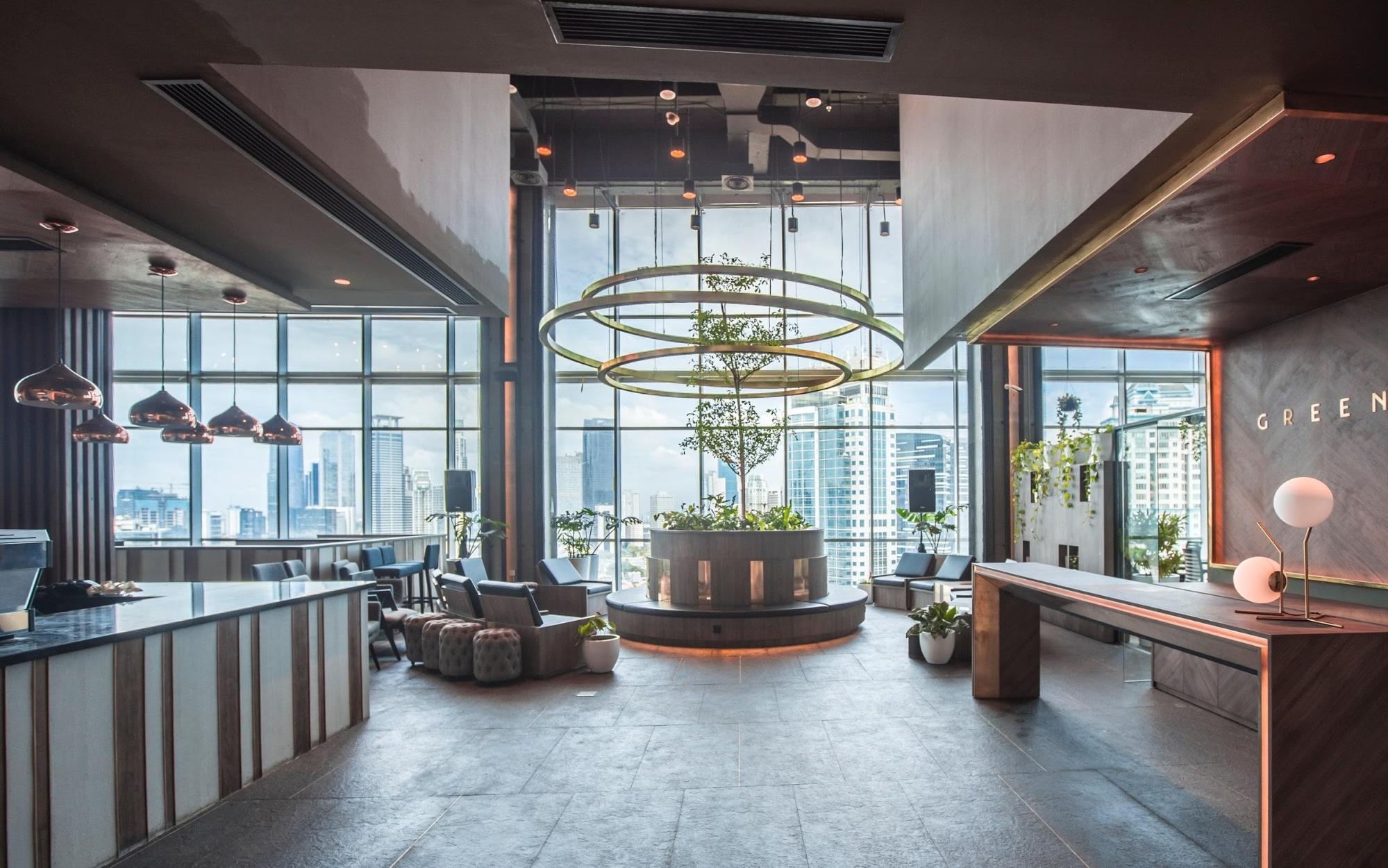 As noted, flexible workspaces are the most affordable office option for small businesses. Obviously, working from home is the cheapest option overall. But, in terms of growth, the benefits of an office space outweigh the savings of home working.
Not only are flexible workspaces more affordable than leased offices spaces for small businesses. But, you get more for your money with a flexible workspace. Flexible workspaces often come in impressive buildings. Those include with stunning design and the best amenities and facilities available. And somehow, you only actually pay for your desk. Most businesses couldn't afford this kind of opulence, never mind small businesses.
This is all helpful for the growth of a small business because it adds professionalism and authority to your business. That will likely impress prospective clients or employees. In most flexible workspaces there are meeting rooms that you don't have to pay for unless you actually use them. Inviting clients, investors, or prospective employees into beautiful office spaces with hi-tech meeting rooms is good too. It certainly will instill them with favorable impressions of your stature.
Conor Todd, FreeOfficeFinder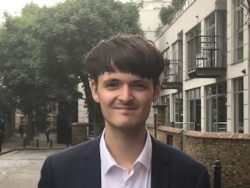 Conor Todd is head of marketing and content creator at FreeOfficeFinder, writing about commercial property, flexible workspaces, and work-life balance.