Track which flexible office locations are open for business.
Many businesses have closed their doors due to state and local shelter-in-place orders. These orders do not apply to all businesses and vary greatly location by location. And, as we are all experiencing, these orders change rapidly.
In an effort to bring the most accurate information to the market as quickly as possible, LiquidSpace has enabled a new feature for our venues to publish their open status in order to confirm if they are open for business, have limited access, or are temporarily closed. Check the LiquidSpace marketplace to see which venues have:
CONFIRMED OPEN – A location is open and hours and availability are up-to-date.
LIMITED ACCESS – A location is limiting access to members only but is still doing tours for new members (virtual or in-person).
TEMPORARILY CLOSED – A location is temporarily closed for both members and guests until further notice.
With rapid changes in the market, this feature gives guests the latest market information. If a venue does not update their open status on the LiquidSpace marketplace the status will appear as unconfirmed for those searching space options.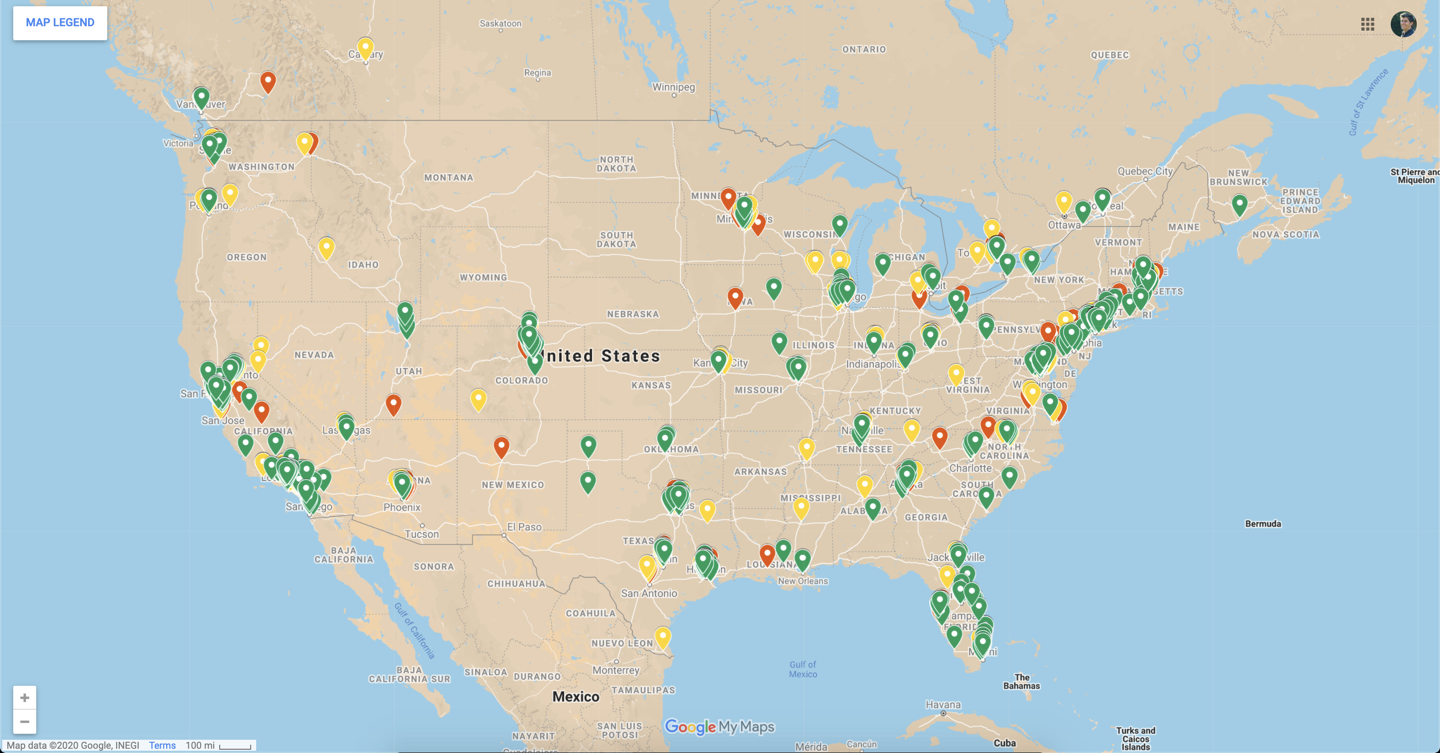 Search LiquidSpace for spaces near you to find out their current open status.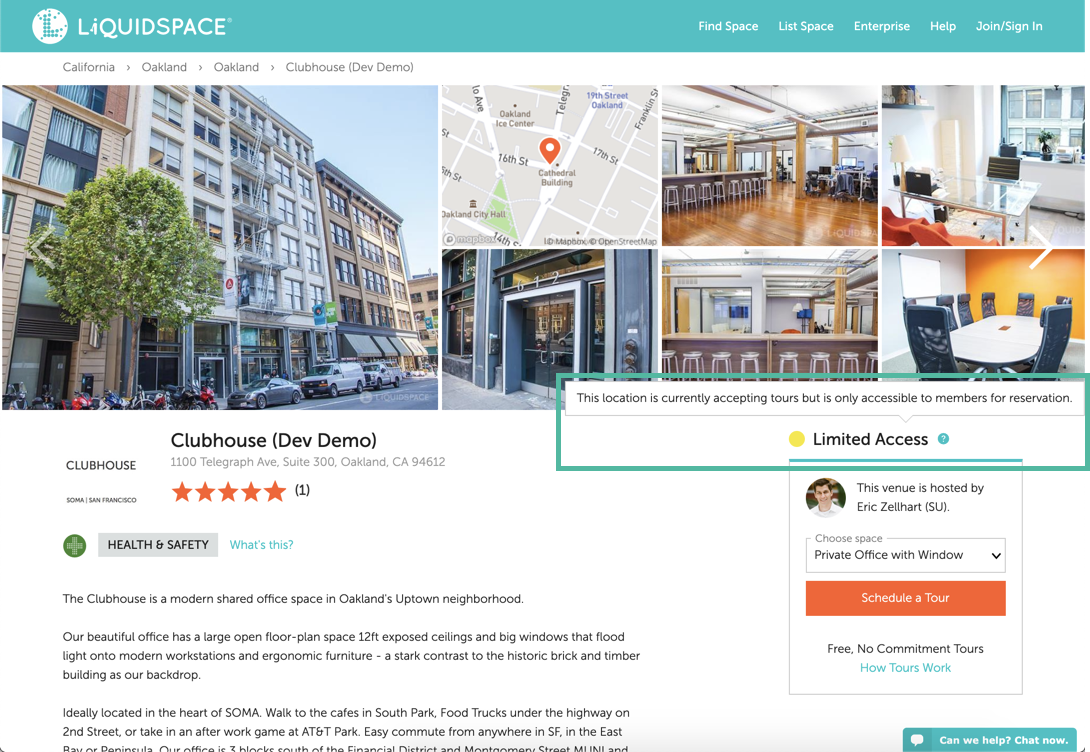 The open status feature along with your health and safety policy badge, helps those who need office space on-demand, make informed decisions.