2020 proved to be a tumultuous year for businesses. The coronavirus pandemic forced many companies to shut their doors, transition to telework, or implement safety measures to reduce the spread of this deadly virus. With numerous vaccines being distributed across the world, a brighter future lies ahead. This means businesses can begin looking at returning to an office.

But is the world going to look the same as it did pre-pandemic? It's hard to tell, which means returning to the office might not be as easy as it once was. To help you prepare for this upcoming year, we've created this guide on what to look for in a space and how to find the perfect office for your operations.
Adaptive open floor plans
Many new companies operate in creative spaces with open floor plans that allow employees to collaborate and be near one another. If there's one thing we learned from 2020, it's that people need space. While people are yearning for human connection, the pandemic is still very real and probably will be for the rest of 2021. With that said, keep the open floor plan, but make sure your landlord allows adaptations.

For example, as you get ready to move, make sure the office space you choose has enough square footage to ensure employees are at least six feet apart from each other. Where possible, add walls or structures to separate different pods of workers. It's also a time to get rid of shared desks and give employees their own desks and dividers. While cubicles might not be preferred, especially by younger workers, they'll help ensure your staff remains safe while the world gets the virus under control.

This doesn't mean you have to get rid of group spaces, however. No matter your line of work, employees are going to need to work with one another to get a job done. For group meeting areas, invest in non-porous furniture that can easily be cleaned and sanitized before and after meetings.
Outdoor space
As you begin your office search, think about what your employees want. Today, more and more people appreciate the outdoors and don't prefer being stuck inside from 9 to 5, five days a week. Along with the need for sunlight and fresh air, being outside helps reduce the spread of viruses like COVID-19 due to airflow.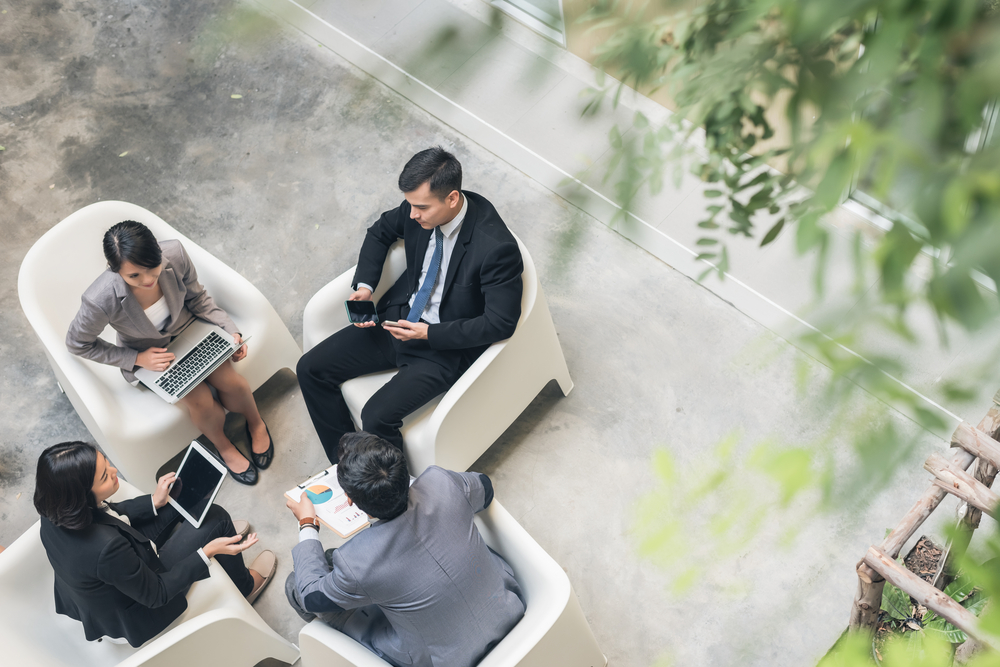 This year, look for office spaces that have some form of outdoor space for employees to flock to. Whether it be a rooftop patio or a courtyard, outdoor environments where employees can work, have creative breakouts, and meet with each other will allow employees to social distance and get natural light.
New technologies
The last thing you want is for employees to continually call out sick, which can lead to a loss in production and productivity. To keep your staff safe, make sure your office space is equipped with new technologies. Some tech pieces to look out for include:
Air purification filters and ionization systems
Contact-free bathrooms

Contact-free elevators, doors, and lights

Automatic sanitation stations

Virus screening areas

Social distancing sensors

The coronavirus pandemic made us rethink workplace safety, and with that came an influx of new safety technologies to help ensure people stay healthy.
Hybrid spaces
Many workers realized they enjoy the flexibility the work-from-home setup provided them. No long commutes, the ability to work flex hours, having more family and hobby time—these are just some of the perks of telework that employees have grown to enjoy. This means staff might not be pleased with the idea of having to head back to the office every day.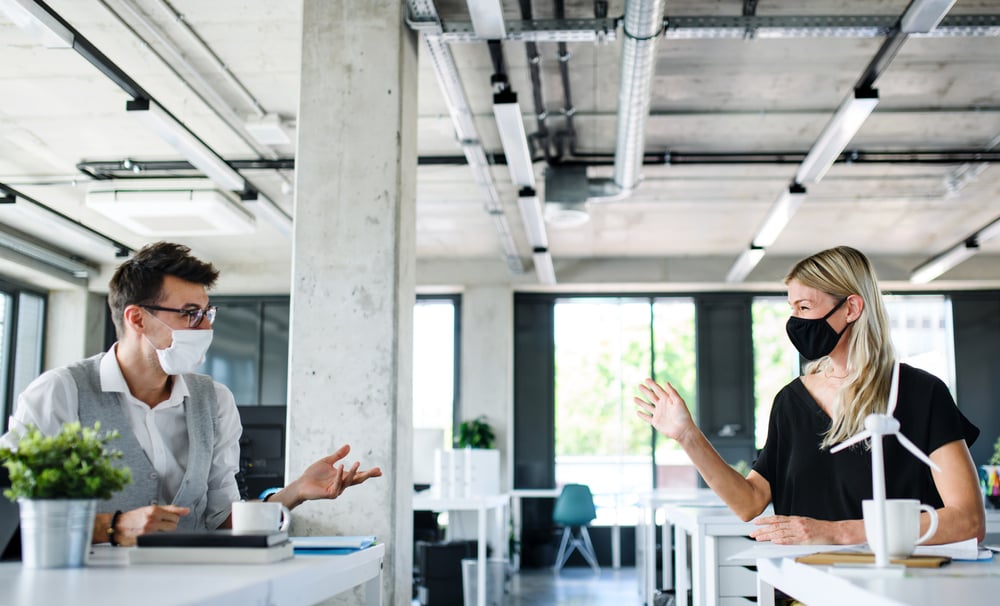 To cut down on costs and keep your employees happy, look for a hybrid space. Hybrid spaces are just like any other office space, but are much smaller and only used when a task can't be completed remotely. By giving your employees a flexible schedule, they'll be able to head into the office when they need to or if they ever need a break from working remotely.

A hybrid office also benefits employees with children or aging parents that need to be taken care of, as it allows them to carve out a part of their day, such as when school ends, to pick their children up. You can even look for satellite offices if you're looking to expand nationally or globally. Satellite offices will give you the opportunity to find a more diverse workforce and more qualified employees, as you'll be able to access a larger workforce.
Active work area
More and more workers are taking note of their health. After all, experts are saying sitting is the new smoking, and the rise of activity trackers like FitBit are encouraging people to keep their steps up and stay active. Another element to look for in a new office space is an area for employees to stay active. Rather than looking for an office located on a busy intersection, look for one that's a bit more off the beaten path. This way, employees will have an area to go for lunch break walks or walking meetings.

In addition to an office that's walker-friendly, invest in active furniture. Ergonomic furniture, such as sit-stand desks, pedal stools, saddle chairs, treadmills, and exercise bikes, will encourage employees to stay active. Not only will this keep employees active, but periodic breaks fueled by light exercise can help boost productivity—a win-win!
Wrapping up
There are many key takeaways from 2020 that we can carry into 2021 to encourage a safe, healthy, and productive year. With many businesses returning to offices now that vaccines are rolling out and cases are dropping, it's important to find a space that's conducive to our new "normal." Whether you're working with a realtor or searching properties by yourself, keep these elements in mind. From adaptive open floor plans to outdoor spaces, these are just some of the elements that are going to be on-trend this year to keep employees healthy and happy at work.
About the Author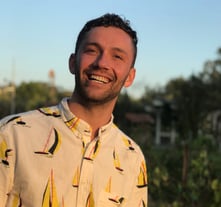 Matt Casadona has a Bachelor of Science in Business Administration, with a concentration in Marketing and a minor in Psychology. He is currently a contributing editor for 365 Business Tips. Matt is passionate about marketing and business strategy and enjoys the San Diego life, traveling and music.