A few months ago we discovered Remotive.io, a weekly newsletter loaded with helpful resources for remote workers, whether you travel the country or the globe. Remotive.io is the brainchild of Rodolphe Dutel, who heads business development at Buffer. Read on for our interview for him about his experiences with remote working and his plans for Remotive.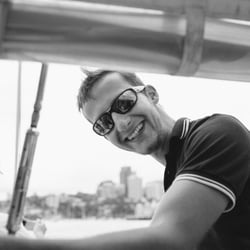 Can you share a bit about yourself – who you are, what you do?
Thanks for having me! I'm Rodolphe, I live in Paris (France) and I love travelling: I travel and work internationally 6 months a year, to visit friends or to explore new places. My day job is to do Business Development at Buffer, where I work remotely together with a team of 35 people. I also run Remotive.io – the world's largest newsletter for remote workers.
What's your remote working story? What do you love most about it?
When I worked for large Tech companies, I was always involved in remote teams. I remember living in Shanghai, back in 2009, and dialing in conference calls connecting Boston-Milan-Shanghai – it felt so exciting to work with distributed teams!
Then, I decided to quit my job to go on adventures for a year. After copious amounts of sailing and travels – I worked as a freelancer for some time before I joined Buffer. Now that I've experienced remote working in large companies, as a freelancer and now in a startup environment, I can confidently say that I love it!
The independence and flexibility that comes from remote working helps me do more in less time, while working in the single place on Earth that makes me the happiest at a given time (this is part of Buffer's values). In 2015, I visited Mumbai, Buenos Aires, Sydney, Barcelona, Amsterdam, Singapore…
What type of workspaces are you drawn to? Any favorites?
I'm lucky to travel a lot, yet I'm still trying to replicate the same type of routine in most cities I visit. What I really enjoy is trying to break out my day in different parts. I often start the day connecting from home, then I head to a coffee shop for breakfast and list my 3 goals of the day on a Moleskine. I often head back home for lunch, or eat with friends – then I almost always take a nap before heading to a co-working space for an afternoon session.
In Buenos Aires, I loved grabbing breakfast at Blueberry and working at Urban Station. In Sydney, breakfast is awesome at Reuben Hills and I enjoy working at The Hub. In Paris, breakfast is at La Penderie and afternoons are over at NUMA…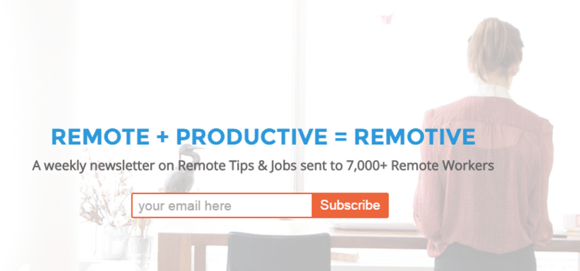 Tell us about Remotive, and your hopes for it as it grows.
When I tried to find out more about remote working to get better at it myself, there were some high quality articles on various blog yet I couldn't find a central place for it all. In November 2014, I wrote an article and offered to start a newsletter myself – six months later, we're emailing 7,000+ subscribers every week! We also launched a blog and a job board – today we're lucky to have Remotive Ambassadors who help us spread Remotive's "Productive Remote Working" message in communities, online and offline. Going forward, we aim at becoming the #1 resource center for remote workers – I'll run a workshop on remote working at DNX Conference in Berlin this year too.
There are about 10 awesome people helping out with Remotive on a weekly basis – it's been so much fun so far to grow it over the last six month, we'll make sure to provide even more value to remote workers in the future!