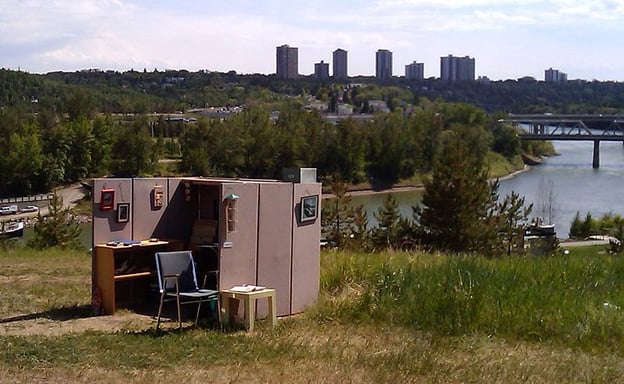 Trees, flowers, and grass aren't the only things growing outdoors. We're seeing more outdoor offices popping up.
With more people stuck at home, companies large and small are reporting a greater demand for outdoor workspaces. The obvious reason might be the relative safety of the outdoors during a pandemic. But recent studies on employee well-being and productivity point to a broader appeal. If you can work anywhere, why not work outdoors?
Here is a closer look at some of the benefits and challenges of adding outdoors workspaces: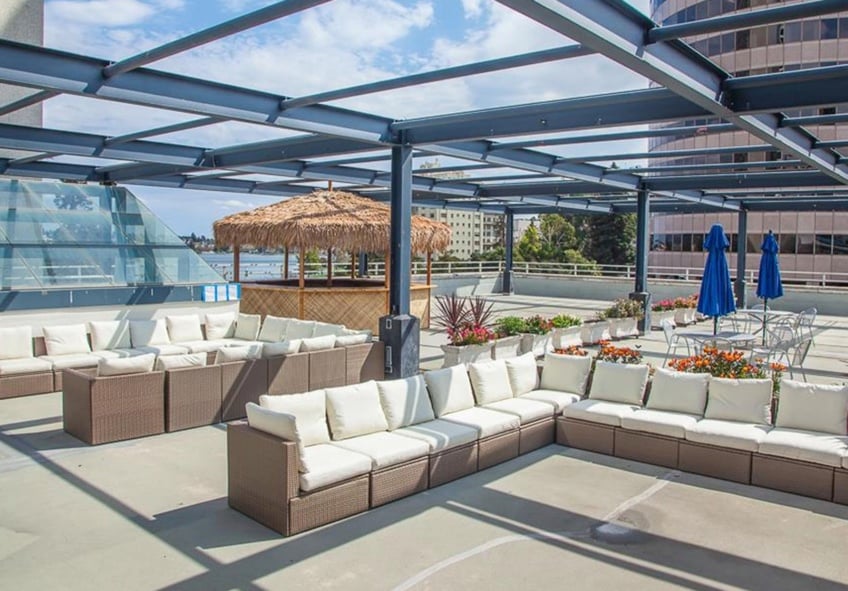 Source
Patio Perks
A study by major retailer L.L. Bean major found that 86% of employees surveyed would like to spend more of their work hours outdoors. Those employees cited reduced stress, improved moods, and better health and wellness as the reasons.
That mirrors a slew of studies showing the advantages of being outdoors. These include reduced stress, exposure to natural vitamins, boosted immunity, and improved memory.
Stanford University found improved creativity in employees who work outside. Business behemoths Amazon and Microsoft take the benefits of the outdoor workspace so seriously they created elaborate treehouse environments for their workers. Facebook has a 9-acre rooftop garden.
Such ambitious outdoor projects might be impractical for some companies. But ingenuity and careful planning can get your workers out of their indoor offices and into nature's fresh air.
If your company is considering creating an outdoor workspace, here are important things to consider:
Creative Spaces
Most companies don't have unlimited outdoor space, but creative planning and the right resources can convert existing grounds, balconies, terraces, and rooftops into either seasonal or permanent workspaces.
Seldom-used driveways could be converted into outdoor plazas.
Or create a new open-air office in an old landmark building. Shutterstock, a stock photo company, found a way to provide outdoor working space on the Empire State Building.
Climate Controls
Planning outdoor workspaces in snowy Chicago or Minneapolis might require more ingenuity than in balmy locales like Phoenix or San Diego. Walls, partitions, outdoor heaters, fire pits, and outdoor hearths may be great options in the North.
Ceiling fans and misters are good choices in the South. Coverings, whether permanent roofs or awnings are a must-have for any climate to ward off wind, heat, and rain.
Technology Needs
Outdoor workspaces would have been almost impossible in the days of typewriters and carbon paper. Thanks to modern technology, it's fairly easy. Electricity and reliable Internet access are essential.
An outdoor workspace must have plenty of electrical outlets for desktop computers, monitors, and printers. You also need charging stations for small gear like cellphones and tablets.
Wi-Fi is a must to provide dependable internet access. Wi-Fi extenders are available and can expand coverage of your existing indoor signal. If the distance to your outdoor workspace is too great, or if obstacles such as walls block the signal, you may have to rely on hard wiring or separate routers and modems.
Lighting Adjustments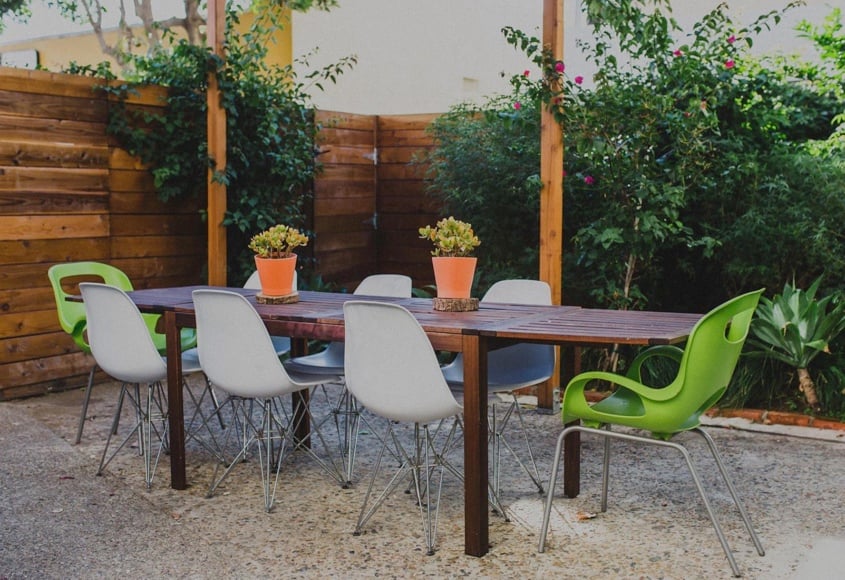 Source
While a goal of outdoor offices is to get employees into the sunshine, sunlight is not always reliable. Cloudy days or the short days of winter will require artificial lighting.
Something you may not have thought about? All that sun can be a bit distracting. The Port Workspaces at Kaiser Mall in California offers umbrellas to keep the glare off of computer screens.
Safety Concerns
Cables and cords can present a tripping danger, so make sure they're safely out of the way. Also, ensure any wires that carry an electrical current are away from moisture sources such as rain or snow.
And when thunder rumbles, make sure your employees head inside to work.
Heavy rains can cause problems for outdoor offices, too. Proper drainage is a must to keep water from collecting and standing.
Outdoor Office Aesthetics
Many companies want to make their facilities more like campus settings. Potted plants, small container trees, and flower boxes in outdoor work areas can achieve this.
No one-size-fits-all solution exists for creating an outdoor workspace. But when the sky's the limit, your employees will be happier, healthier, and more productive. It will also help you recruit top new prospects to your company.
Nothing beats a Zoom job interview with the ocean, mountains, or a green space as the backdrop to wow a candidate.
About the Author:
Chen Zhan began designing office spaces when he noticed the women he worked with donning sweaters, while the men continually turned the temperature down. He now consults with companies around the globe to improve company performance. Sometimes it's as simple as adding some space heaters and standing desks.