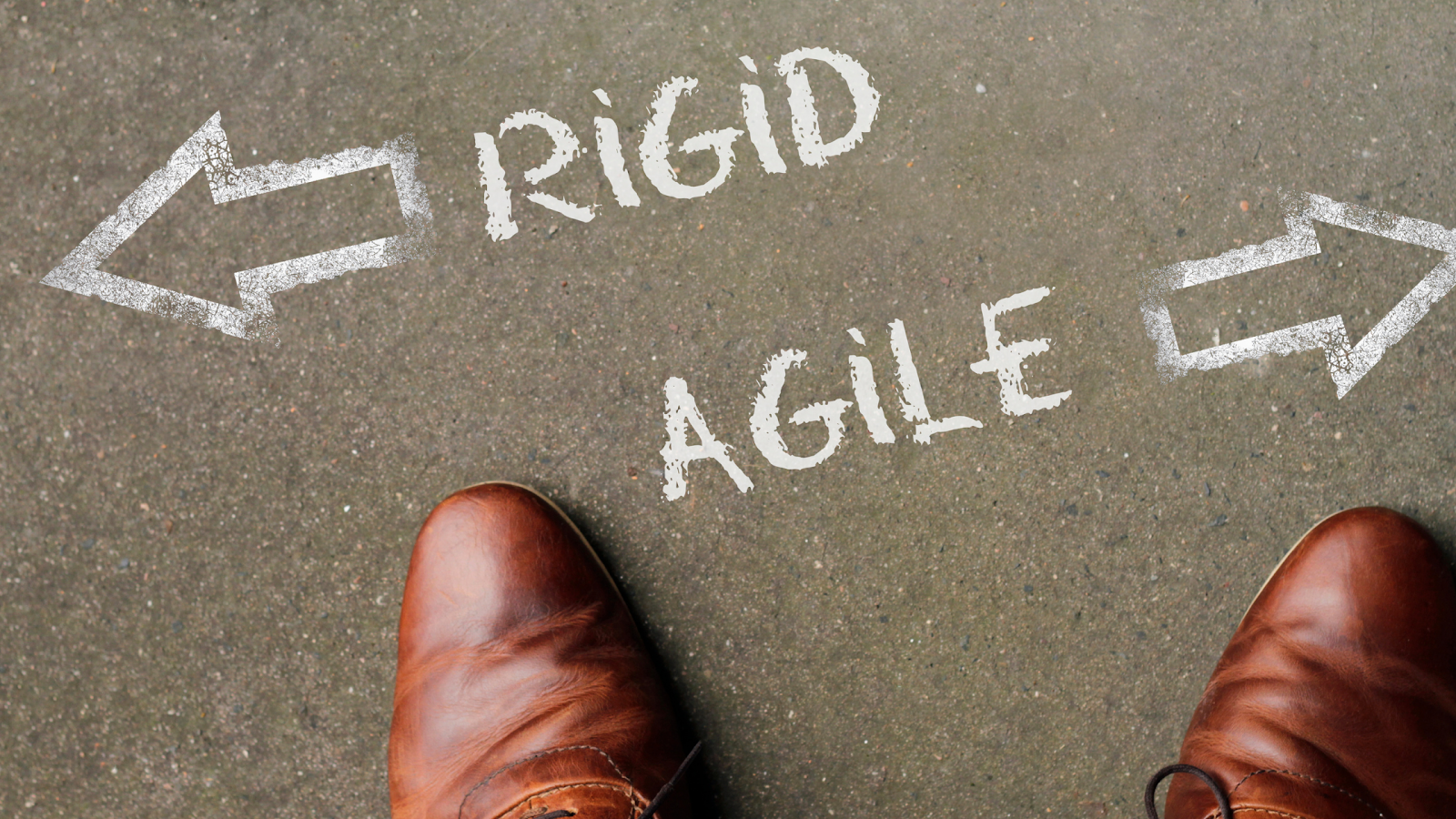 Just how important is business agility? For businesses large and small, the ability to respond and react quickly to shifts in the workplace is a critical skill in the long-term health of your organization. Leaders who are truly agile in their approach to work are twice as likely to achieve their top-quartile financial performance goals, while another 41% of leadership believes that their inability to change their organizational structure will hinder their success.
Your business, specifically, might tread along well enough without an agile strategy in place, especially when you're operating under a "business as usual" mentality. However, having an agile mindset proves itself most beneficial during times of high volatility or change, and perhaps no year in recent history has yielded the widespread chaos that 2020 brought on for businesses.
With quarantine best practices stretching from a couple of weeks into several months, many organizations have had to face the reality that remote work could turn into the new normal, even after social distancing guidelines have been fully lifted. In fact, some estimates project that nearly a third of the total workforce will continue to work from home several days each workweek by the end of 2021.
If you count yourself in this newly-remote camp, the question for you and your team becomes: how can we create a seamless transition to distributed working environments as well as a structure for long-term remote work?
To answer this question, let's look at some of the best methods for cultivating the agility your team needs to succeed, regardless of their location.
Alternative Workspace Solutions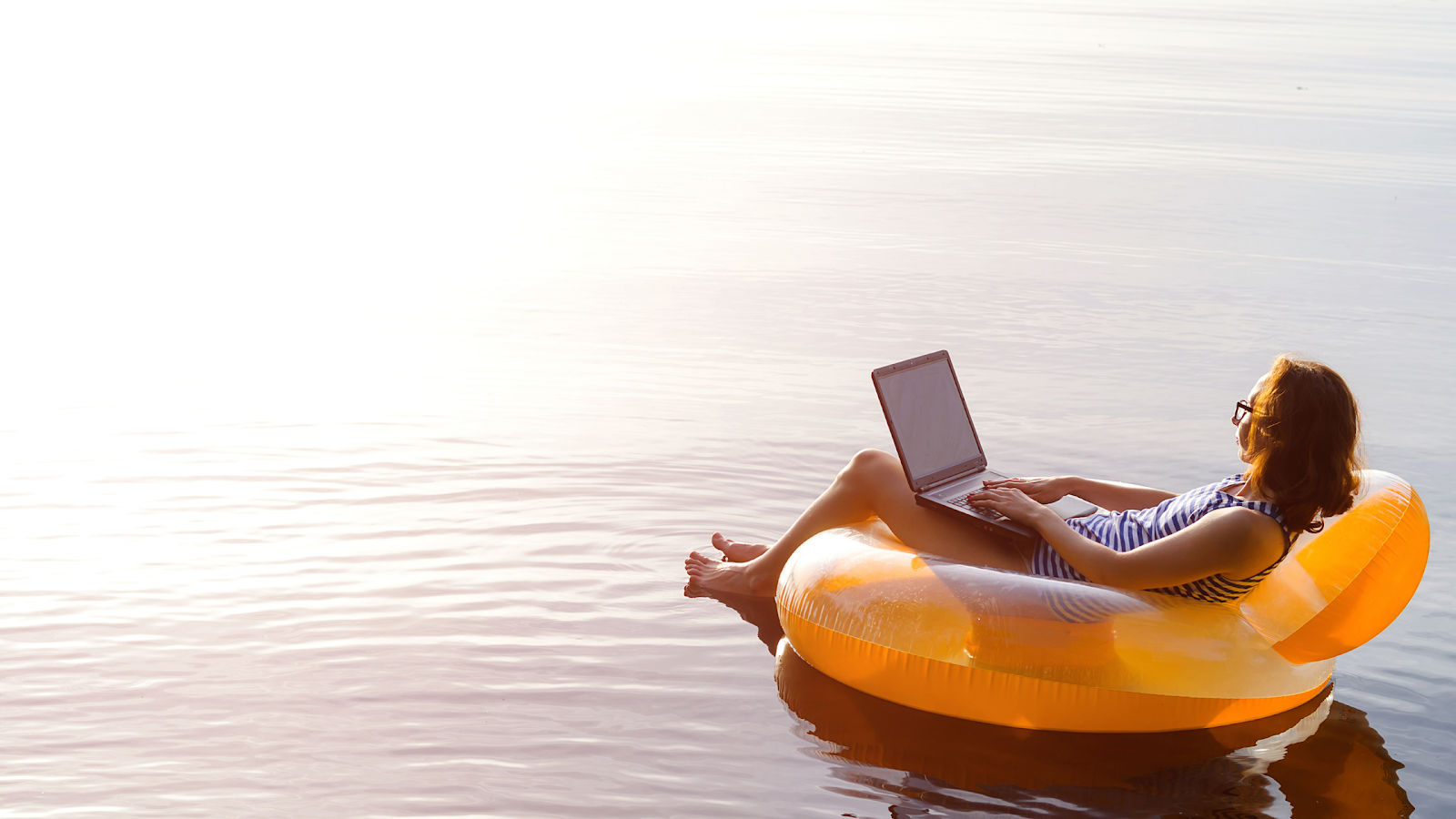 One of the reasons why agility is so difficult to effectively execute is because it requires a constant rewiring of how businesses think about their operations. Where the stagnant leader re-ups his multi-year contract for the same office he's had for years, the agile leader considers alternate work environments that are better suited for change.
That's where a Work From Anywhere model comes into play. Compared to a long-term lease, which is often impossible or very costly to escape, on-demand office locations are infinitely easier to start renting out, expand, and leave when the time arrives. In a 2017 study on innovative working arrangements, 65% of respondents anticipated that they would integrate flexible workspaces by 2020, and the workplace demands of COVID-19 have only further accelerated this trend.
But how, specifically, can a Work From Anywhere workspace model make your distributed team more agile? To understand that, we'll have to look into how the pandemic's abrupt shift affected both how people worked and where they were working. Approximately one-fifth of Americans moved due to the pandemic or personally knew someone who did, which meant that the pandemic workforce was not only working from home but from a new home.
In order to accommodate a work team that had rapidly dispersed throughout the country, many agile organizations have turned to remote-friendly on-demand offices. On-demand offices provide the best alternative to traditional office spaces, in that they give newly remote employees a place close to their new homes to tackle their work and collaborate with team members who have also relocated to a new area. As your team grows or moves to new states or cities, expanding your office space is as easy as switching out one temporary lease for another. This allows you to respond to the demands of your workforce quickly and effectively.
Remote Employees, Remote Benefits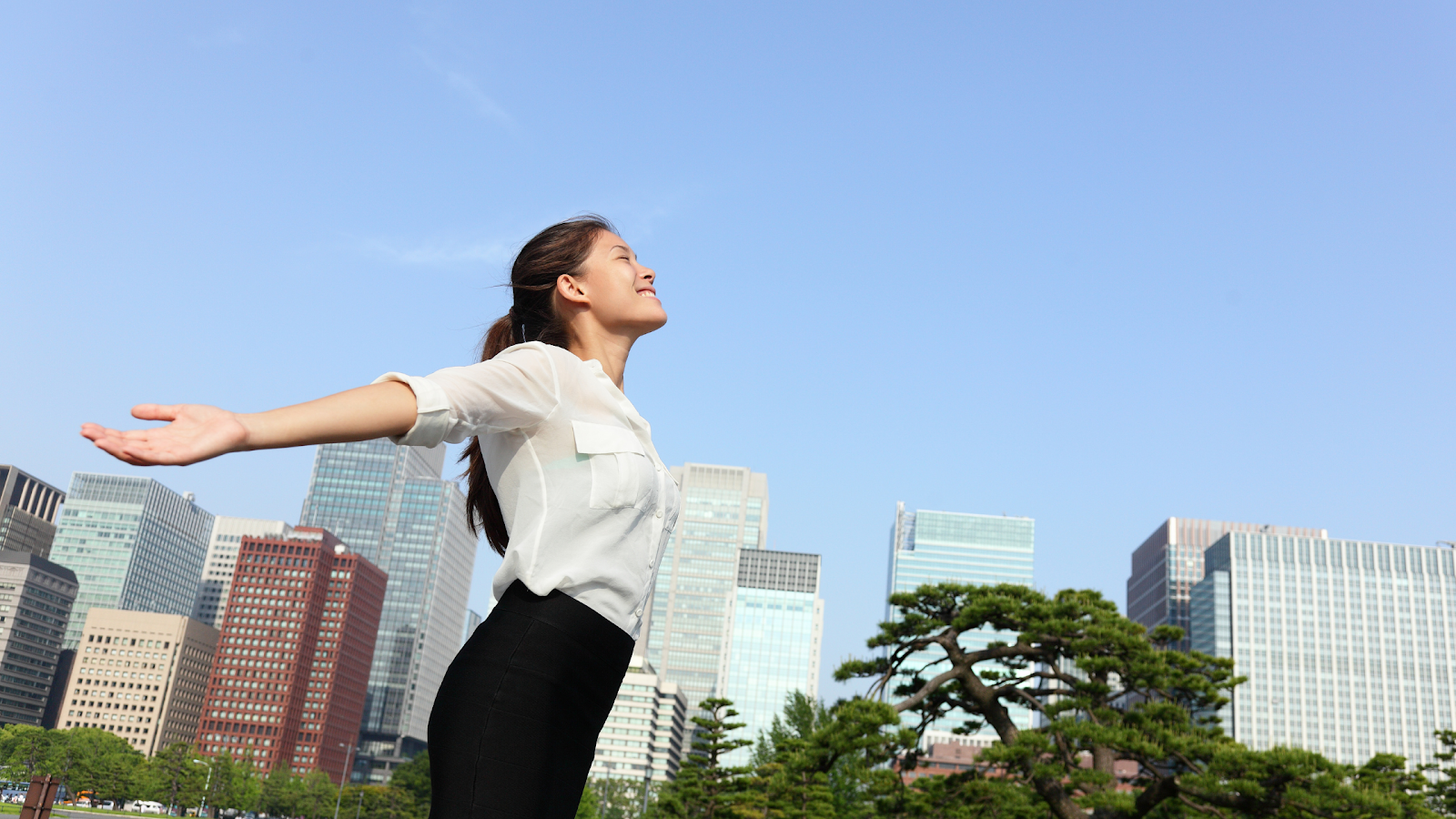 Let's face it—the challenges that your remote team members will need to overcome will differ wildly from their on-site counterparts. More than half of remote employees feel disconnected from their on-site colleagues, while roughly one out of every five remote workers find either loneliness or logging off for the day to be their greatest challenge. Providing ample support for your work-from-home workforce, therefore, requires you to consider these particular obstacles and alternative benefits to help overcome them.
Benefit #1: Financing a New Workspace
The first remote-specific benefit you should consider is how you can best support your team members as they setup their alternative workplace. A combination of low-interest rates on mortgages, an abrupt exodus from city life, and the immediate need for designated office space has led many professionals to investigate new housing opportunities—in the most drastic cases, even buying secondary homes to improve their cramped working quarters.
To help these employees acclimate to remote work while relocating to a new house, consider offering a personal finance learning course as an after-hours event. Perhaps you use this time to talk about the specific design features one should look for as they house hunt, or alternatively explore the best locations around your new flexible office space. For younger team members with less established credit, information around FHA loans is a valuable place to start building a financial plan toward homeownership. And for anyone considering a new house with a designated workplace, a refresh on some of the many "hidden costs" related to buying a house is well worth further investigation.
The faster you are able to get your remote employees settled into their new work environments, the more likely they are to work with an agile mindset.
Benefit #2: Leaning into Worker Choice
Employees with flexible work options will be better suited toward agility because they are able to approach any changes that come their way on their own terms, and in an environment that works well for them. As this 2019 report highlights, the second most valuable byproduct of business agility is an increase in employee satisfaction. Your job as an agile leader in your organization is, therefore, to give your employees the agency and autonomy they crave while on the job.
The key to leaning into a worker choice philosophy is shaping your office spaces around employee wants and needs. Although it's true that some of your team members will thrive in a round-the-clock home office arrangement, others may actually need a space outside of their house to accomplish their tasks efficiently. The solution should lie somewhere in between, where home-bodies are given the opportunity to work in the comfort of their personal desk, while those who need a more traditional workspace are provided a near-by satellite office. This allows employees to avoid high-risk areas like a public transport commute, without stripping them of the chance to choose where and how they get their work done.
Communication Framework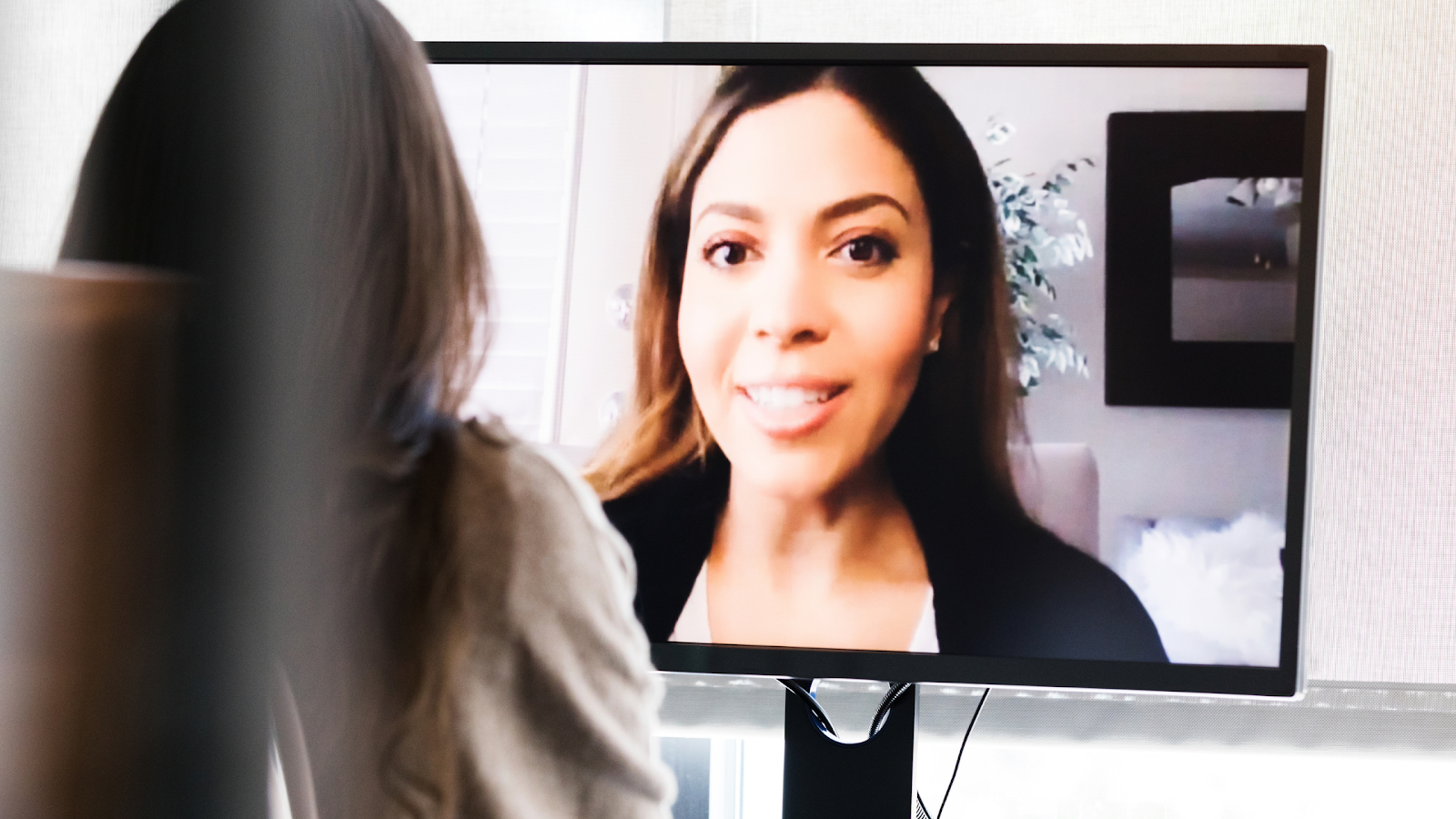 Effective communication and agility are so closely intertwined that it's impossible to have one without the other. To an extent, this is completely intuitive—without a process for relaying new information or ideas, how else can you ensure that every department, team, and individual employee receives the correct message?
Despite the fact that 65% of internal communicators recognize that organizational communication requires strategy and purpose, only a meager 21% have a formally developed plan. Combine this lack of prior planning with an off-site team that relies completely on technology to communicate, and you have a communication crisis on your hands.
In order to preserve agility in your remote communication, it's vital that you examine your current communication strategies with a critical eye, aiming to create a new communications infrastructure that is equally suited for on- and off-premise workers. This process, more formally known as a communication audit, helps organizations determine their communication objectives, the effectiveness of their channels, and the clarity of their message.
You can start your communications audit by asking the following types of questions:
Does our organization use multiple communication channels that perform the same function?
Are these channels being used correctly? Are our meetings better suited for emails, or visa versa?
Do our employees believe they have all of the tools they need to collaborate remotely?
Is there a way to consolidate these tools into a single, organization-wide platform?
Does our approach to communication consider the specific needs of our employees, customers, and industry?
Are our communication channels as portable and versatile as our off-site employees need them to be?
The insights you obtain from answering these questions will set the foundation for your new communication framework and help you continuously improve the agility of your remote teams.