As more companies begin to realize the benefits of working remotely and giving their employees more flexibility when it comes to their schedules, the number of remote employees in the U.S is on an upward trajectory.
A recent analysis that was completed by FlexJobs and Global Workplace Analytics brought to light that there has been a steady increase in the number of remote workers in the US. In the last 5 years, the number of remote workers has grown by 44% and in the past 10 years, it has grown by 91%. This means that 3.4% of all U.S. workers are remote employees.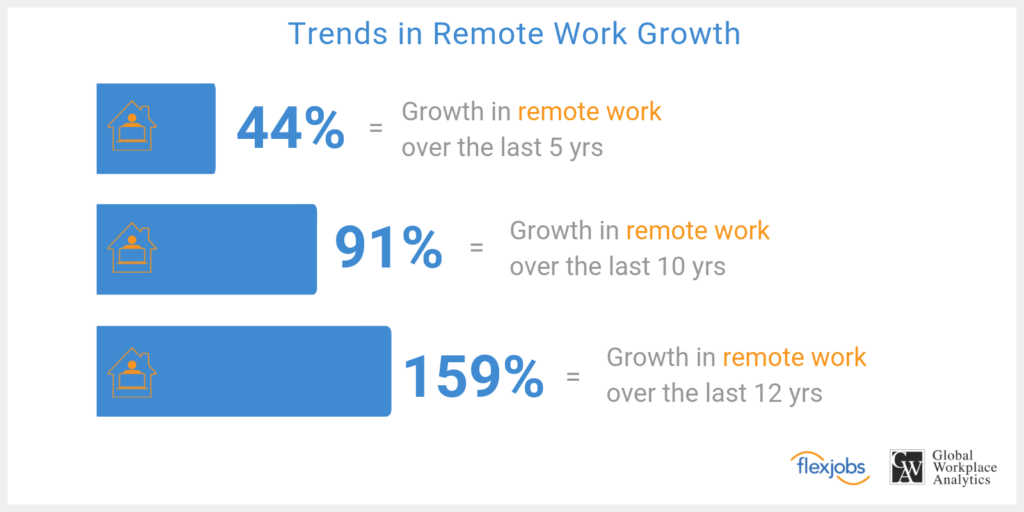 Due to the ever-growing importance of working remotely and doing it well, figuring out how to collaborate with your fellow employees is of the utmost importance. Distance is only as much of a deterrent as you allow it to be.
So let us talk about some of the best practices for virtual communication and collaboration
Narrow down on the software you want to use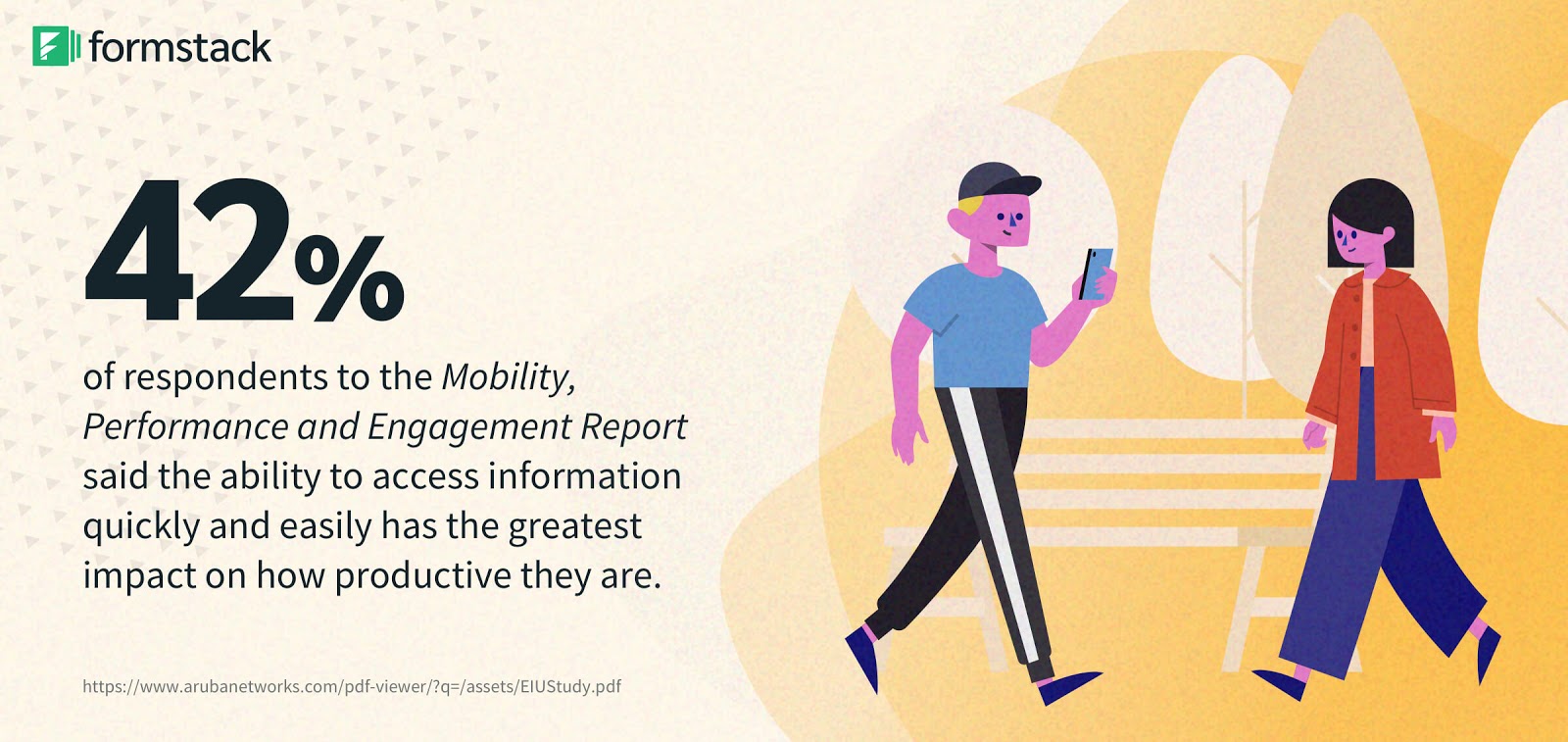 Thankfully we do not need to imagine what a world without technology would look like because there are a plethora of software options that you can use to keep your team well-tied together.
While the number of tools continues to increase, it is important to keep in mind that you should not bombard your team with a host of different tools.
According to a recent Business Wire study, 43% of all employees pointed out that they need to switch between apps just to get basic work done.
The aim of using tools and software is to save time and collaborate with more ease. Using too many can only lead to confusion.
You want to find a few apps that help your employees (and you) have everything needed for a day's worth of work all in the same place.
Here are a few suggestions for you:
Slack- Your Main Office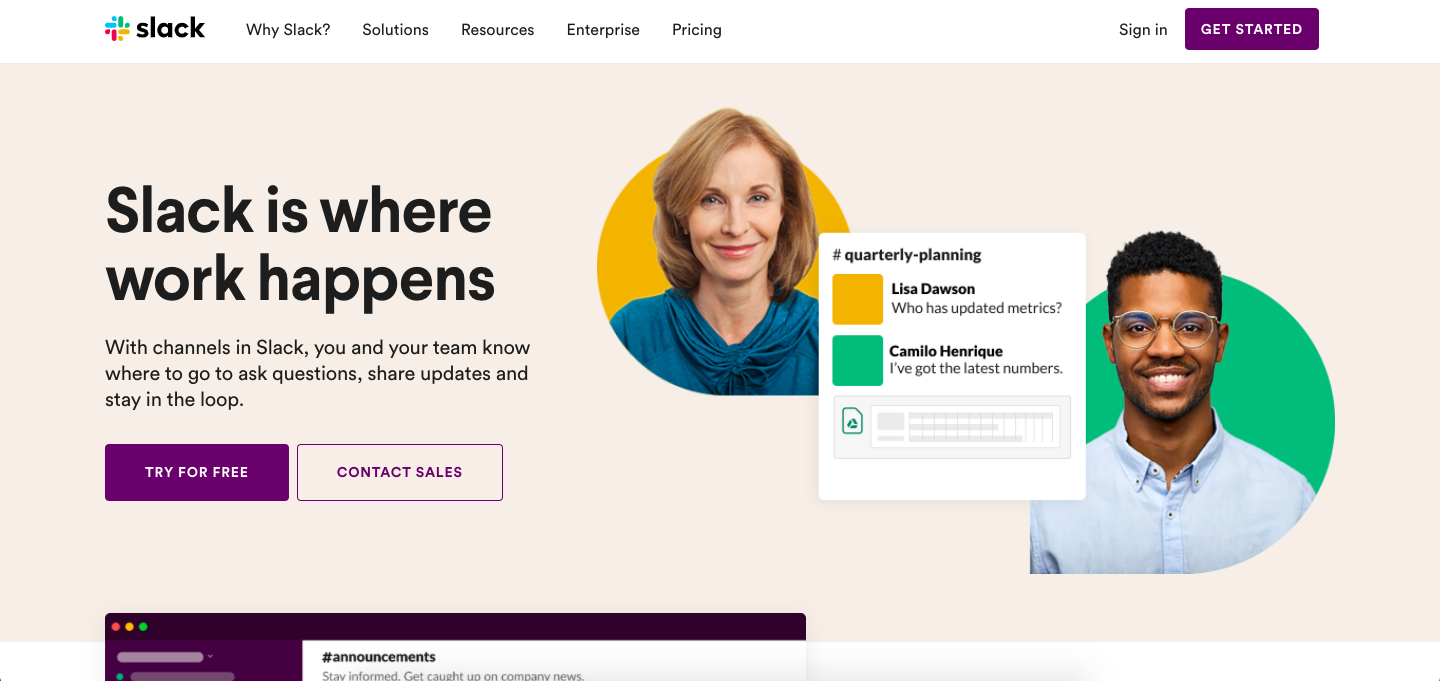 Slack is what I use to keep my remote team on the same page and up to date with any important developments. Slack is basically a place to ask questions, get work done, collaborate, and stay updated. It is a team chat and you can create different channels (think of these like WhatsApp groups- different channels for different purposes).
Google Drive
Google Drive is where there is a place for everything and everything should be in its place. You can share documents (excel sheets, word, etc.), comment in real-time, collaborate on content, and much much more.
Loom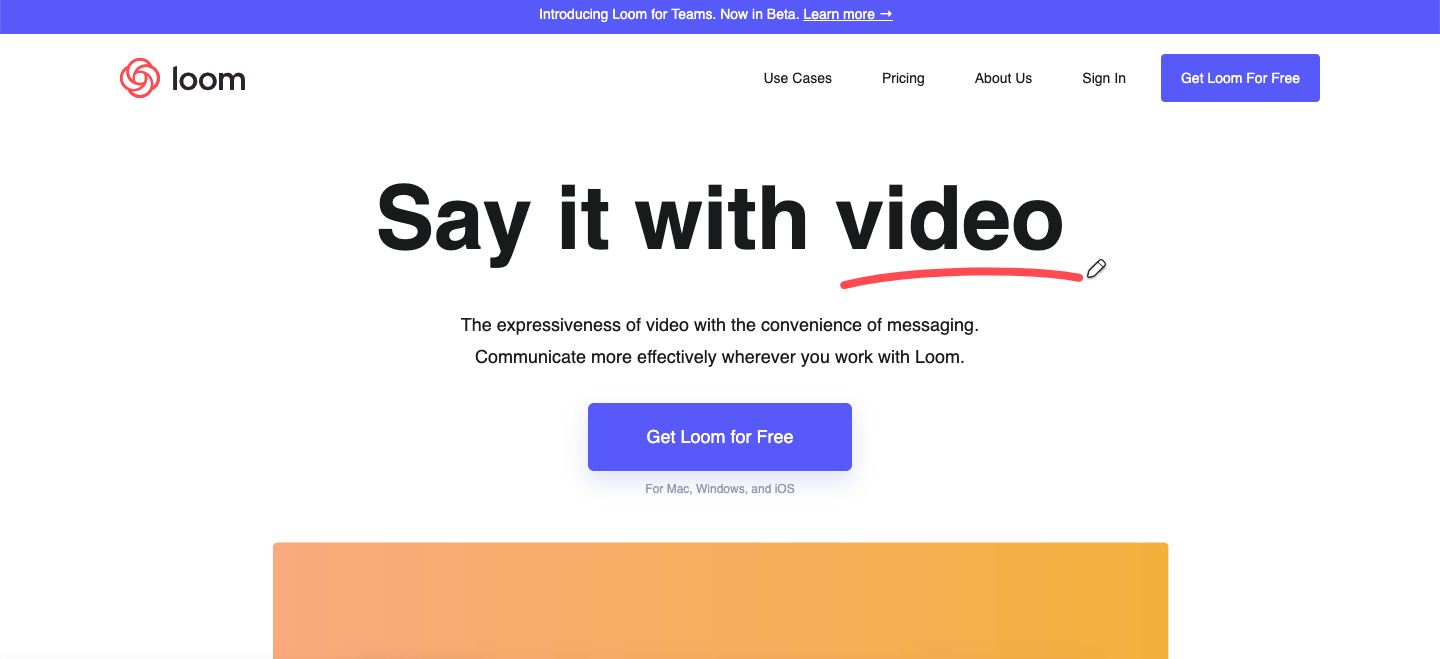 Loom allows you to record video that includes your screen, face, and voice so that you can walk your team through a slide you created or explain something to them faster and better than you could over text. It is as close as you can get to being there with them.
Google Meet
If Loom is not enough, you could use Google Meet to video your team in real-time. This works perfectly for occasions when you need to have a quick brainstorm session or just need to have a conversation one-on-one.
You can even choose to use webinar software to host a webinar for your entire company if you are handling a lot of people at the same time and want to get a message across to all of them.
Other than the tools I mentioned above, you should also take a look at-
Trello (project management tool)- You can use this tool to manage projects by adding to-do's, keeping a tab on your editorial calendar, tracking the progress on a project, etc.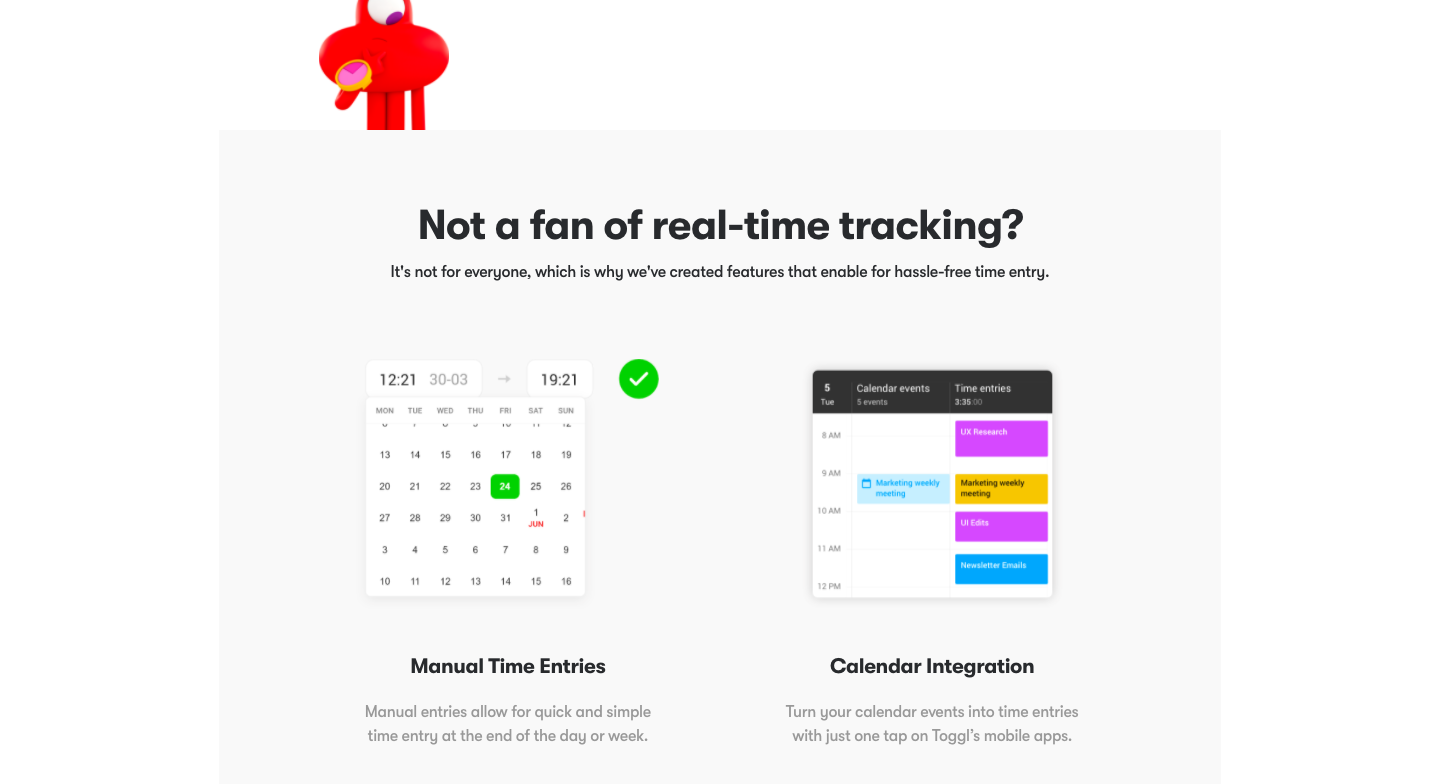 Toggl (time tracker)- Toggle makes sure everyone knows what everyone else is doing by giving you an 'at a glance' view of the company calendar. It has features like idle detection, reminders, and more.
LastPass (manages all of your passwords by keeping them in one secure place)
Preply.com– With teams from across the world coming together, learning a new language is never a bad thing. Online tutoring can be a great way to learn a language and better communication with your co-workers at the same time.
Introduce your team to on-demand offices
Working from your bedroom or your living room is not ideal for productivity. It is a well-known fact that we associate certain areas with certain parts of our day and a bedroom certainly isn't the place you associate with work.
LiquidSpace is the go-to option for finding coworking spaces, move-in ready spaces, a simple desk, or a place to work in that you can pay for by the hour. As remote work becomes common, we need our working environments to mirror that.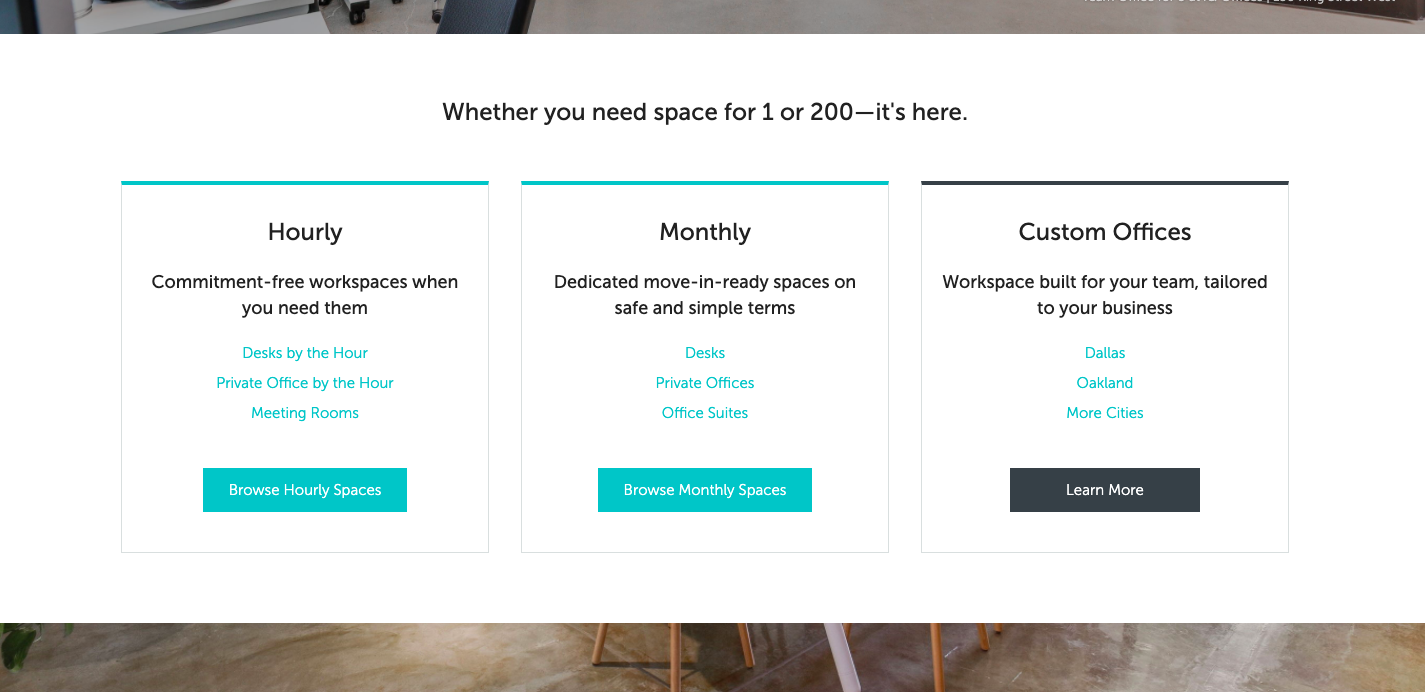 You can simply type in the location that you need office space in and then filter through tons of options to find exactly what you are looking for: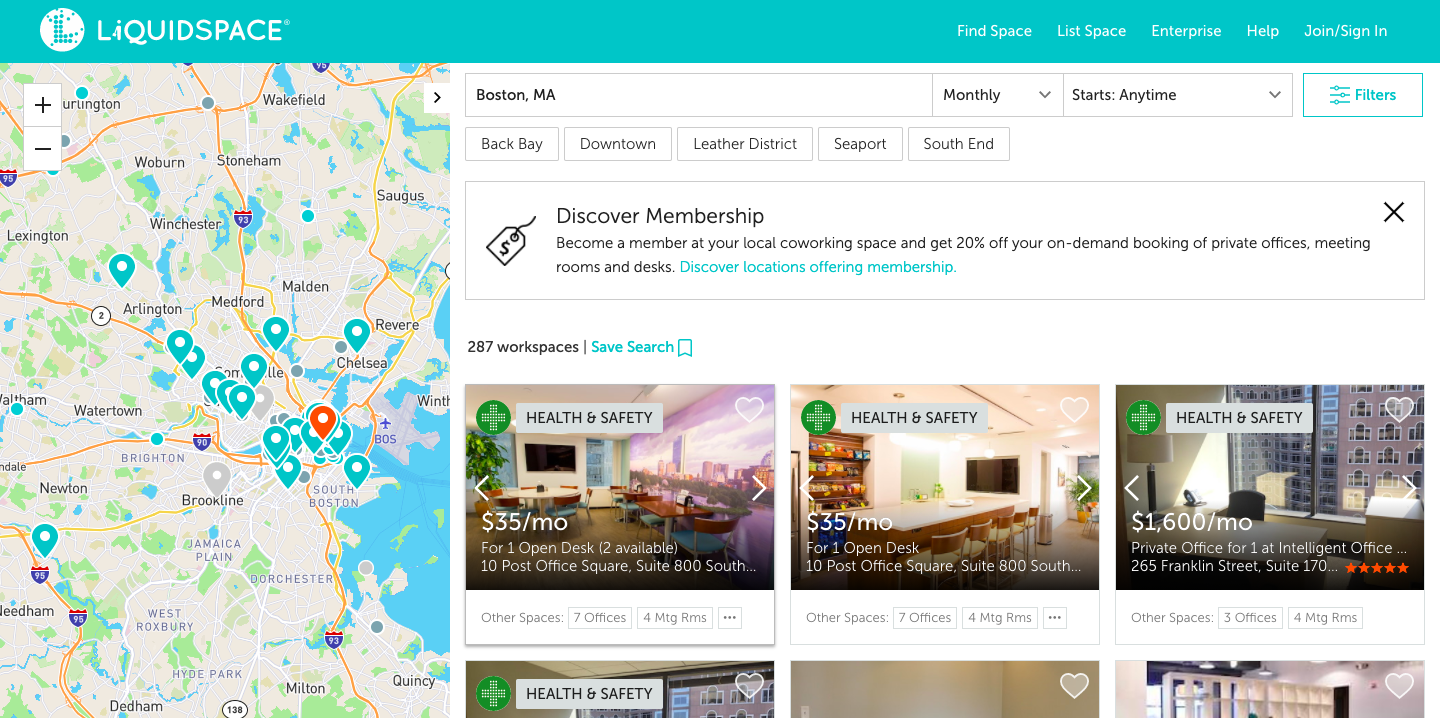 Maintain some semblance of a schedule
"I recommend you take care of the minutes and the hours will take care of themselves." – Earl of Chesterfield
It is easy to get carried away with your remote freedom but having a schedule is always going to be important. You cannot simply open your laptop when you feel like it and work on a beach like you see people doing in all of those unrealistic stock photos.
Think about it- you have a bath every day in the morning, you eat three meals a day at the same time, you exercise at a given time- our modern lives do well with schedules.
Here are a few productivity tips that I have narrowed down on over the years to help me maintain my schedule (remotely):
Batching tasks– If you run a business of your own (this could be an online eCommerce store, a blog, a podcast- anything), you should batch your tasks depending on the day. So, you could only create content on Monday or manage all of the inventory for your online store every Tuesday.
The 'check my email day'– If you batch your work but check your emails every day, this can lead to your entire schedule crashing. We all know some emails take hours to reply to. Dedicate one day to checking all of your emails.
An environment that triggers work– This goes back to using on-demand offices or just having a dedicated office space that puts you 'in the zone'. Even when I have been traveling while I work, I have always focused on using coworking spaces.
You are still a team- keep that in mind
Lastly, maintaining company culture is important. Everyone is miles away from each other and things can get a bit lonely. Make sure you keep the line of conversation open at all times so people are working as a team instead of individuals.
Conclusion
According to a Forbes study, employees who work collaboratively stuck at their task 64% longer than the employees that worked on things individually. Keeping your team well-connected and on the same page not only helps your company make more money but it also keeps everyone involved happy.
About the Author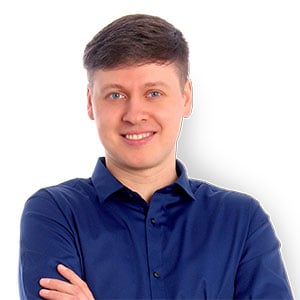 Burkhard Berger is the founder of awesomex™. You can follow him on his path from 0 to 100,000 monthly visitors on www.awesomex.com. His articles include some of the best growth hacking strategies and digital scaling tactics that he has learned from his own successes and failures.
Feel free to follow him on Instagram, Facebook, and Twitter.