Real estate is measured in square footage. However, if you're not in the real estate business this can feel a little abstract. The square footage of your perfect space will depend on the type of space you select. (Read more about the different office setups.) For example, team desks in a shared office will obviously have a smaller footprint than a self-contained office suite with its own reception, kitchen, and meeting room.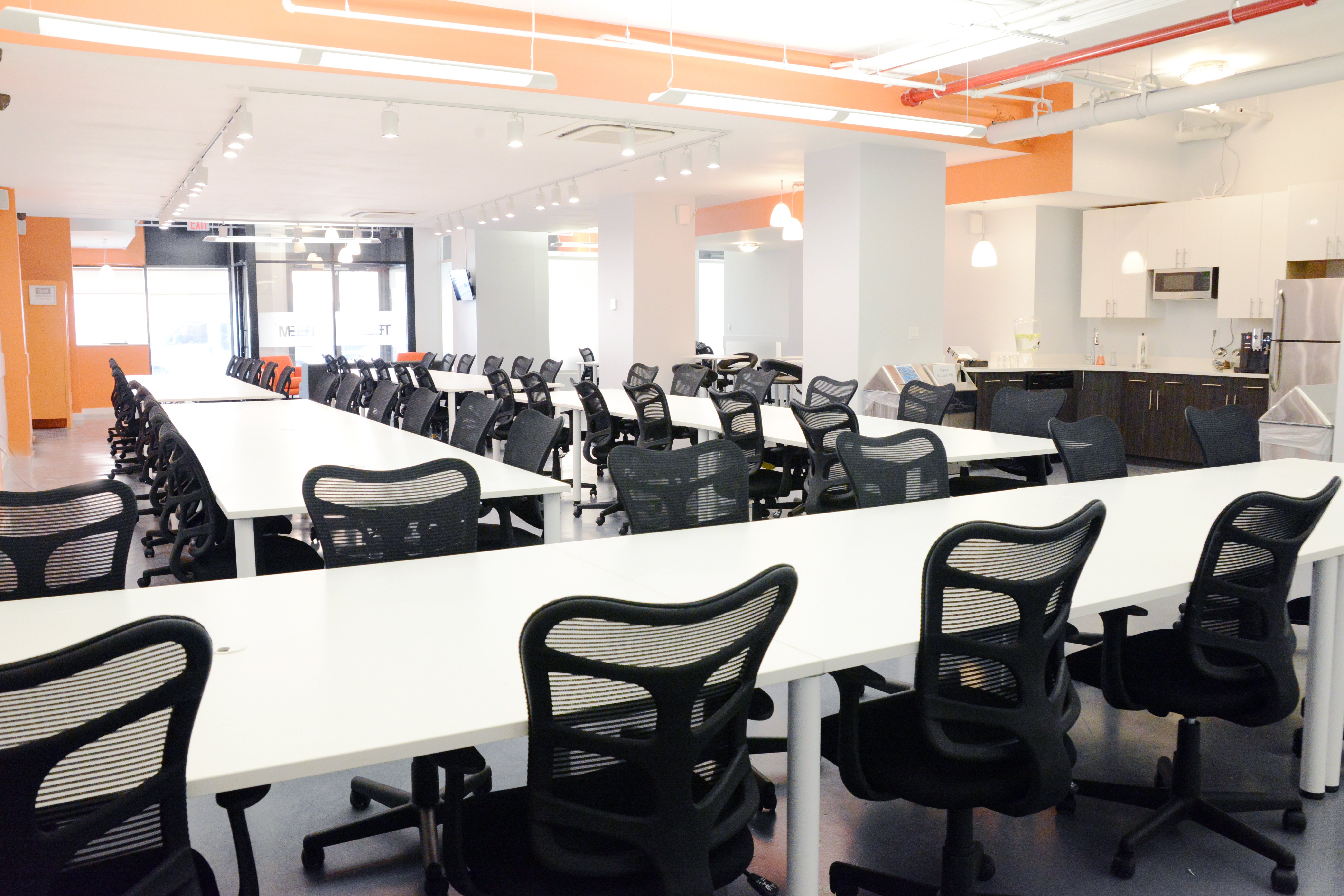 So where does that leave you? Let's break this down by the different parts that might make-up your future office:
Open layout desks, bullpen, cubicles – for this type of space you should allocated 50 square feet per person
Private offices – offices can vary largely in size but you can generally allocate 100-300 square feet per person
Team space – if an office is going to be shared by more than one person, allocate between 35-50 square feet per person
These three categories should be inclusive if you're planning to rent an office that is shared with another company or part of a serviced office center. An example of this type of space would be a 12-person team office within a coworking space like WeWork or TechSpace.
If you plan to rent a standalone space that has separate common spaces (meeting spaces, kitchen, etc.), you can use the estimates below for those additional spaces.
Conference room – like offices, meeting space can vary by size, allocate 25 square feet per person (so a 10-person conference room would require 250 sq. ft.)
Kitchen/lunchroom – for a combination lunchroom and kitchen, allocate 20 square feet per person for both areas
Reception/lobby – depending on the traffic in the waiting area, allocate 35-50 square feet per person (including front desk staff)
More often than not, standalone spaces are rented directly from the building owner or operator. Renting a standalone space may also mean different amenities are included or extra. Look out for our next post for a list of questions to ask on your tour.