With thousands of workspace options, LiquidSpace is your one-step network for getting things done. Find a private team space, coworking desk, or conference room in your choice of Houston neighborhoods. Choosing the ideal Houston neighborhood for your company doesn't have to be difficult. Jump into our guide to Houston's neighborhoods below, or check out the rest of our neighborhood guides to find for your favorite city.
Downtown is the city center of Houston, featuring tons of restaurants, shops, and office spaces. Find a workspace in the middle of everything in Downtown. There are plenty of options at Level Office on 405 Main, a productive and creative work environment within walking distance of plenty of daily destinations.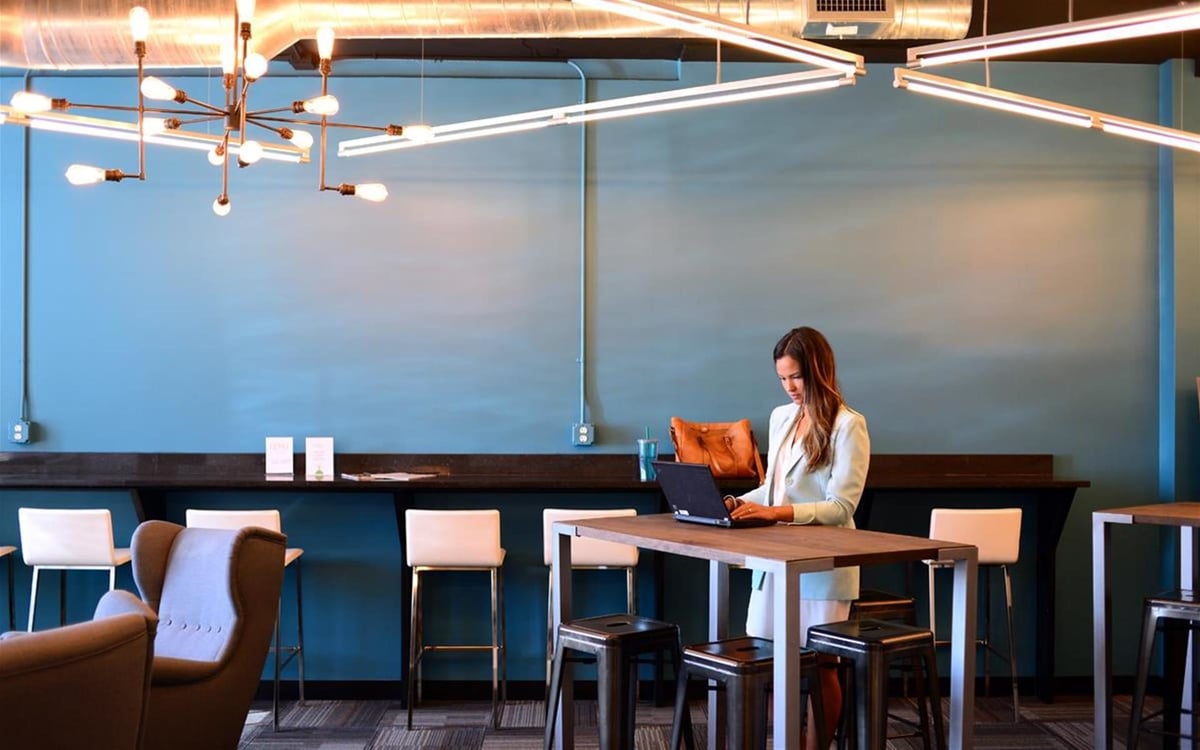 Skyscrapers abound in Downtown Houston, so if you want to enjoy the sights of this neighborhood, some of the best views are from the high floors of the luxury office buildings in the area. Don't miss the George Bush Monument, Sam Houston Monuments, and the Lake Houston Monument. With a beautiful mix of cultures and nearly 100 distinct communities, you'll find that Downtown Houston is a microcosm of the city's diversity at large. Perfect for anyone from digital nomads to well-established companies, Downtown is one of the best places to work in H-Town.
Architecture, culture, and accessible office space are just three things that make Midtown one of the most popular neighborhoods in Houston. For a venue with a mix of all three, try Wi+Cowork, it's a bright blue multi-story coworking space with private offices and plenty of common space, plus a unique history and friendly staff.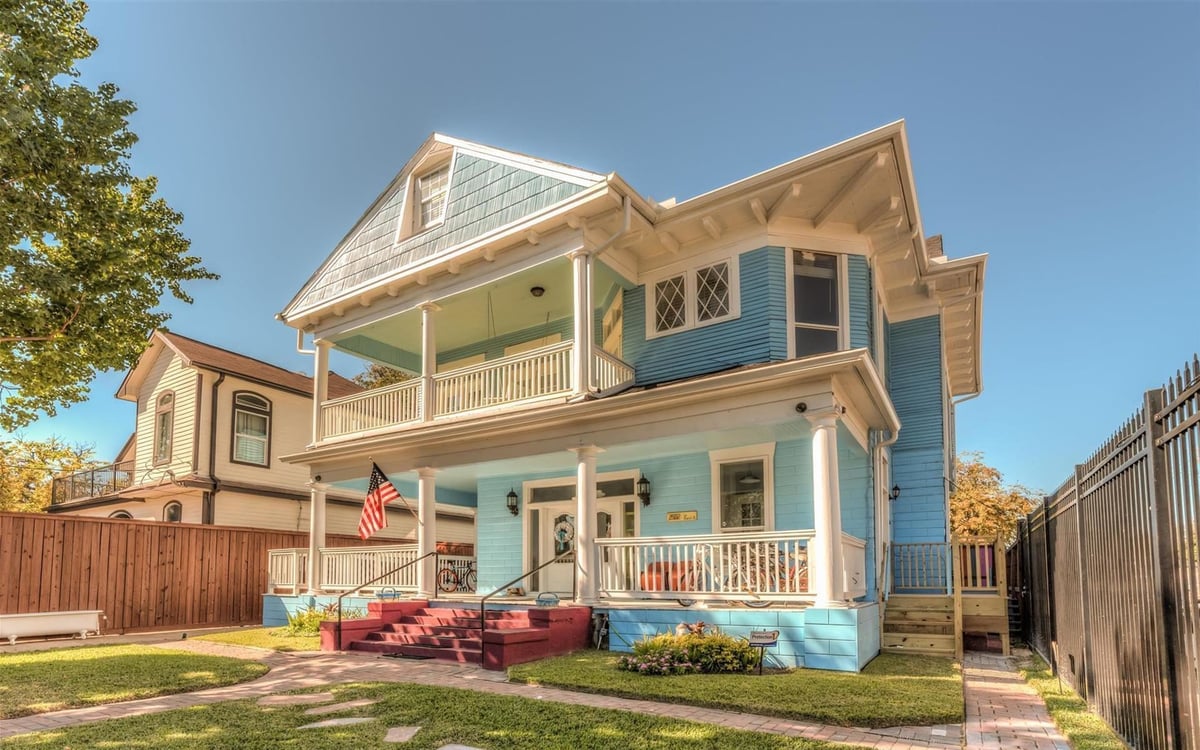 Midtown is right smack dab in the middle of many other Houston neighborhoods. It's essentially an extension of downtown, and Texas Medical Center is nearby too. There are many bars, shops, gyms, and restaurants in Midtown, Houston, which means that the area is super popular with residents and office-seekers alike.
Although it is one of the world's largest medical complexes, featuring some of the USA's top hospitals and research facilities, Houston's Medical Center has grown into much more than a medical destination. With a selection of private offices and team offices, you can make Houston's Medical Center your next office home at Boxer – NRG Office Complex.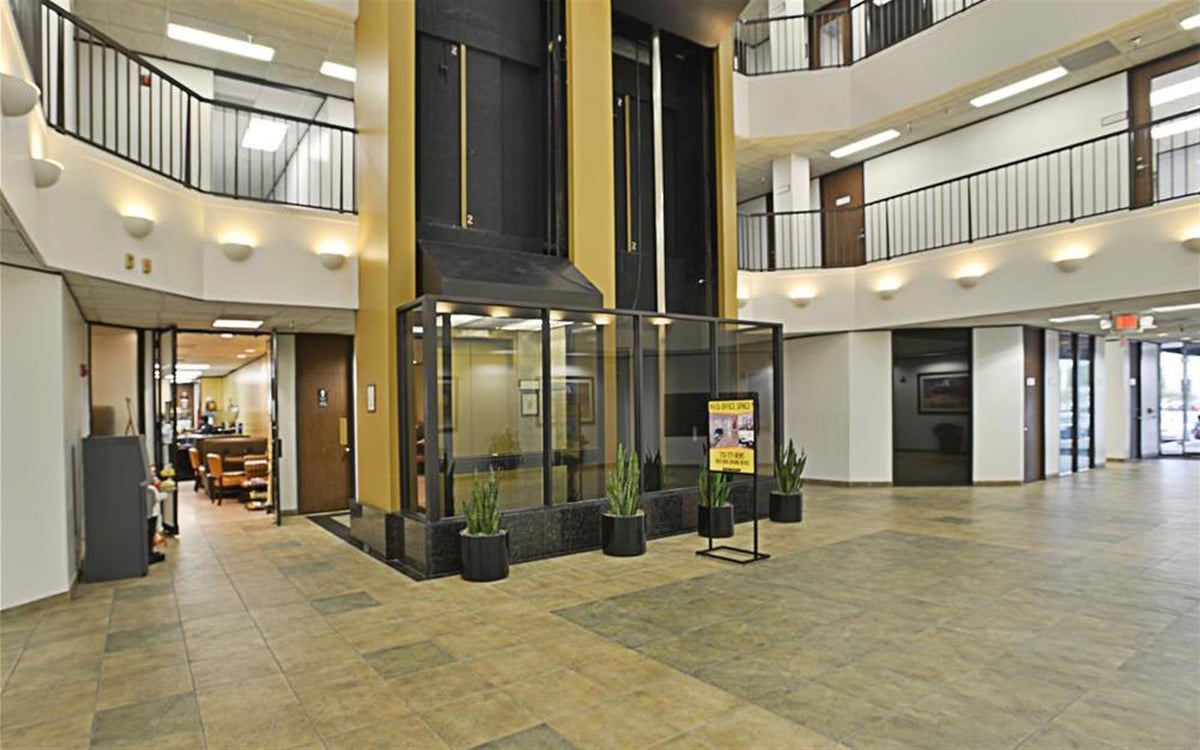 If you do end up making Medical Center the neighborhood for your next office, you'll be happy to discover the sites, sounds, and tastes of this area. There are of restaurants and shops in the district, plus The Museum District is only a short trip from here, and there you can find the Contemporary Art Museum, Health Museum, and the Museum of Fine Arts, among others. You don't have to be a medical professional to work in Houston's Medical Center, so this neighborhood might be the right fit for you!
Shopping, dining, and hotels make up much of Galleria, but there are also plenty of workspaces and offices for the professionals and companies in the area. Check out Avalon Suites – Tanglewood for your choice of monthly and hourly workspaces, including conference rooms, executive offices and and private team spaces.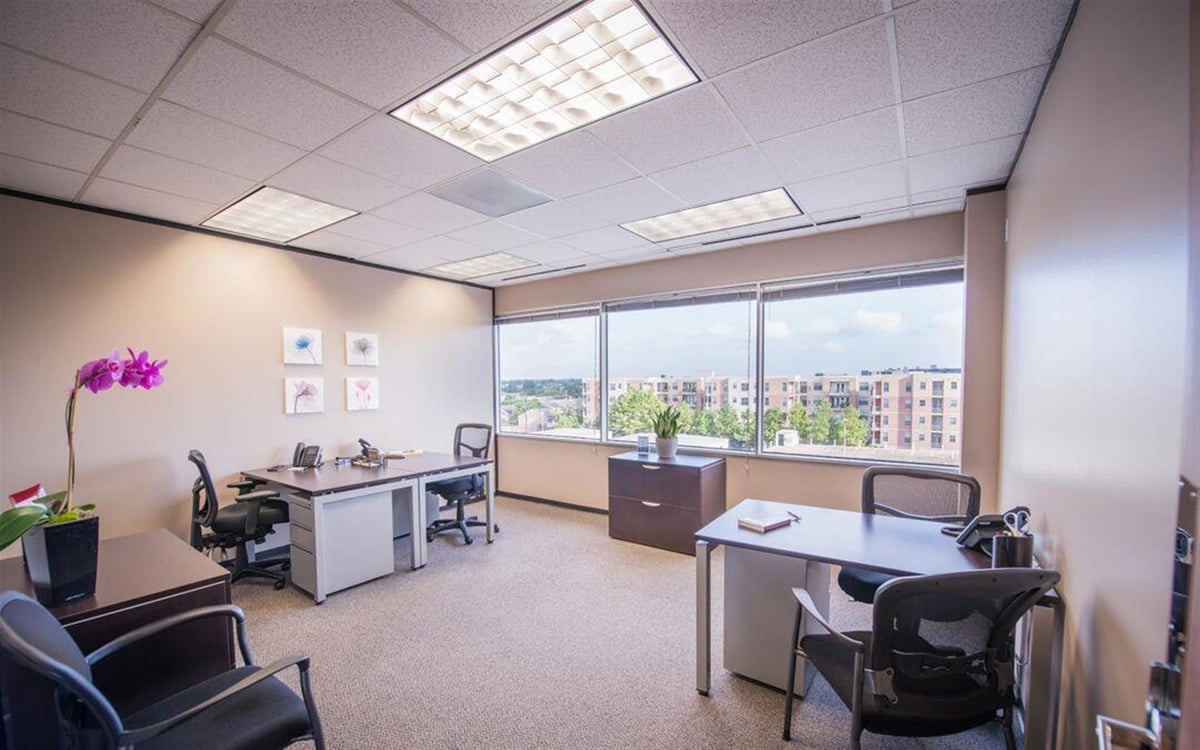 A handful of Fortune 500 companies have HQs in Galleria. Some of the most notable businesses in Galleria, Houston include: Merrill Lynch, UBS AG, and Citigroup. Sites in Galleria abound. River Oaks District and BLVD Place are two local favorites. The main attraction of Galleria is The Galleria, the shopping center from which the neighborhood borrows its name. Find an office in Galleria to be in the midst of this major Houston commercial district.
A popular neighborhood for homeowners and residents, Oak Forest is a community-oriented neighborhood at the Inner Loop of Houston. Get a sense of that community in a trendy, creative, and product environment at Houston Business Lounge.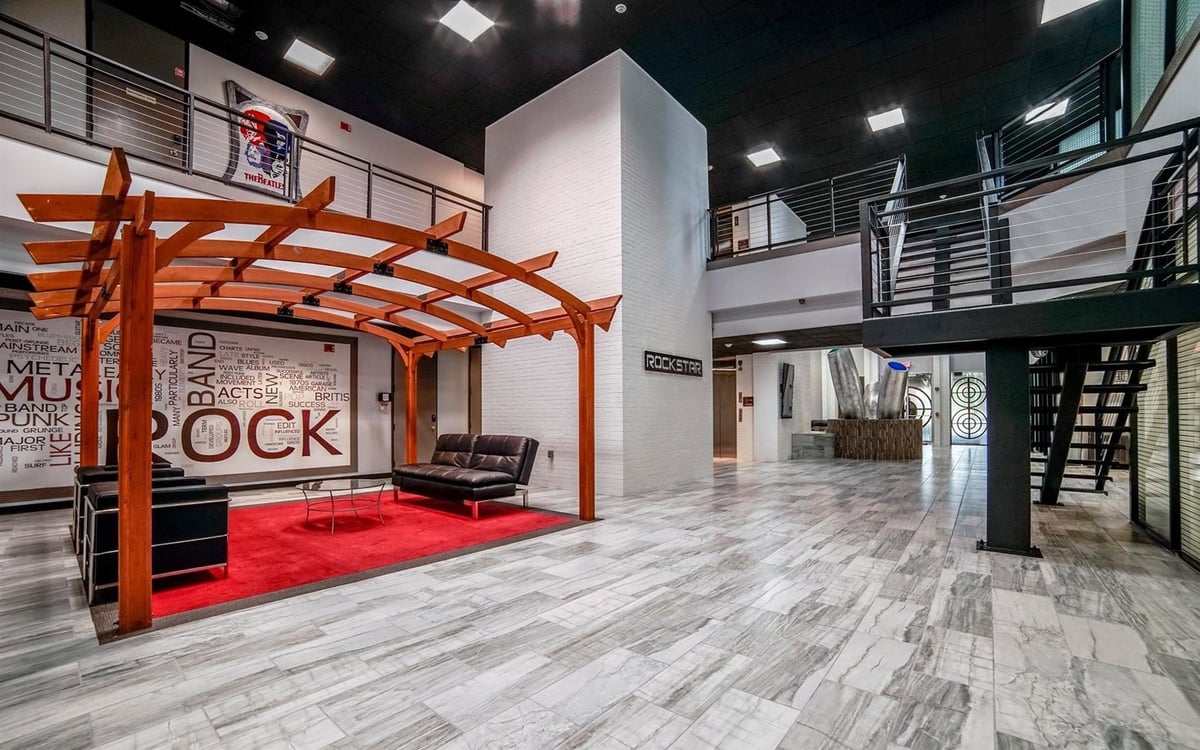 Even the conference rooms at Houston Business Lounge are bright and hip, featuring vibrant art and upscale amenities to suit any business need. Take a look at this naturally lit meeting room for up to 15 people, available by the hour: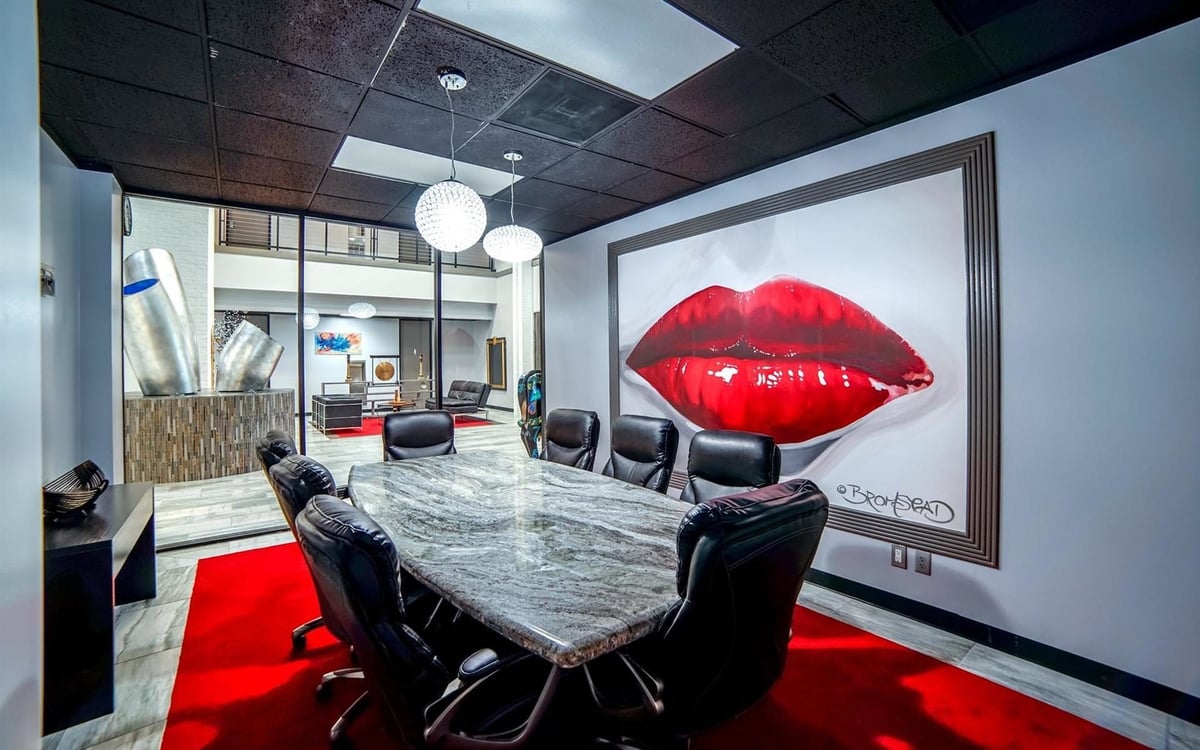 Oak Forest is sometimes known as the Houston's Urban Woods because of the oak tree forest that surrounds the neighborhood still today. While the neighborhood has been a traditionally residential area, it's emerging as a top destination for young companies and established businesses alike. If your company values community and culture, Oak Forest in Houston is an ideal neighborhood for your next office.
A diverse area with a plethora of companies working in the finance, medicine, and mercantile industries, Chinatown and Sharpstown are both popular neighborhoods for local companies. If you're looking for a place to work, there are plenty of options at Office In America Co. Check out the bright office digs there: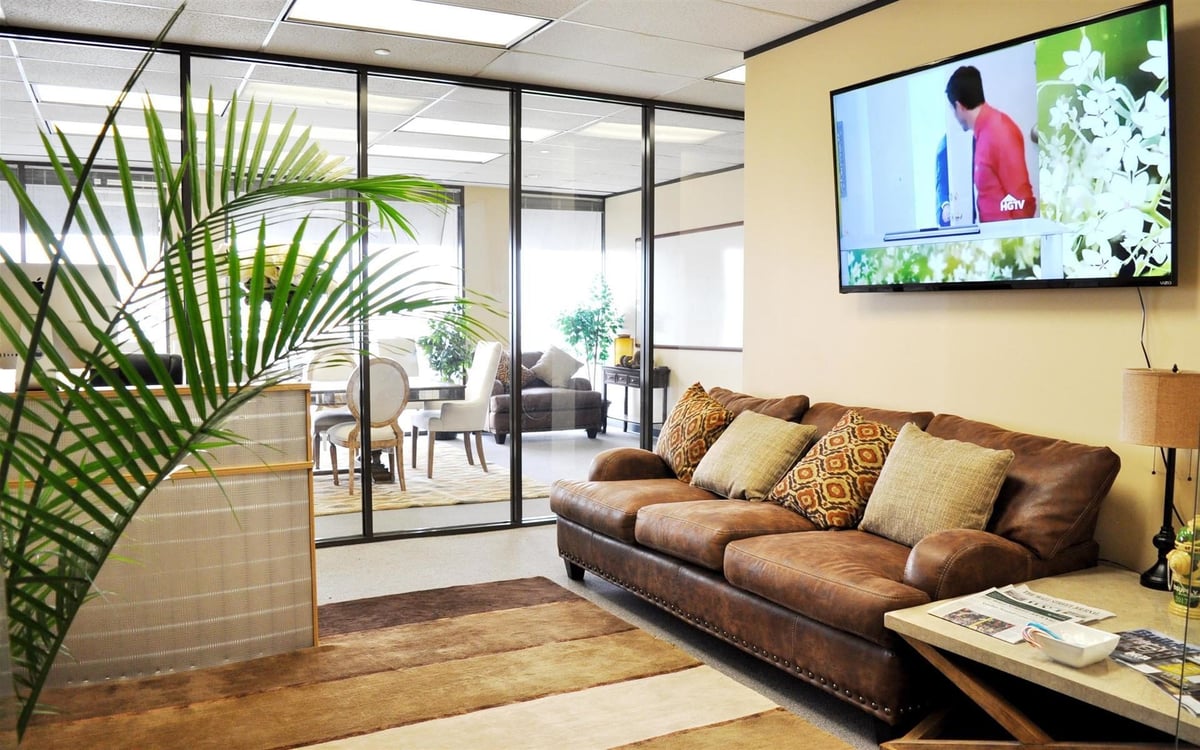 If you choose one of the offices with a window at Office In America, you can get expansive views of the sprawling city of Houston. See for yourself: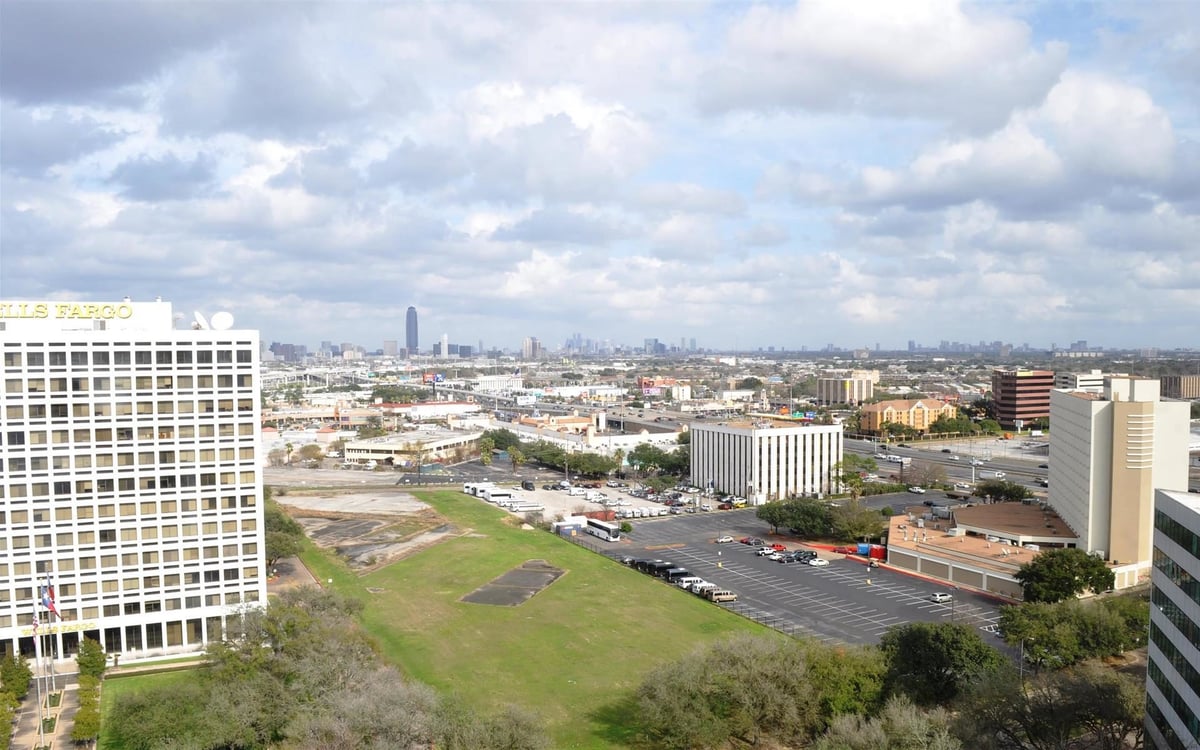 Home to thousands of companies in dozens of industries, Sharpstown / Chinatown combines historic architecture with modern high-rises and commercial properties to create a booming mix of office options in the city. Head to Bellaire Boulevard to enjoy the city-operated golf course, or stop by one of the many country clubs in the region. If you want an office with a lot to offer, that doesn't have quite the same hustle and bustle as Downtown, then Sharpstown and Chinatown could be great options for your next workspace.
Sugar Land is still home to many of the biggest names in Sugar, including Imperial Sugar and Sugar Refinery. But you can find a sweet deal in Sugar Land no matter what your industry. If you just need a board room for a few hours, the private meeting room for 10 at Hyatt Place Sugar Land is a perfect option, plus the hotel features a gorgeous lobby and other amenities.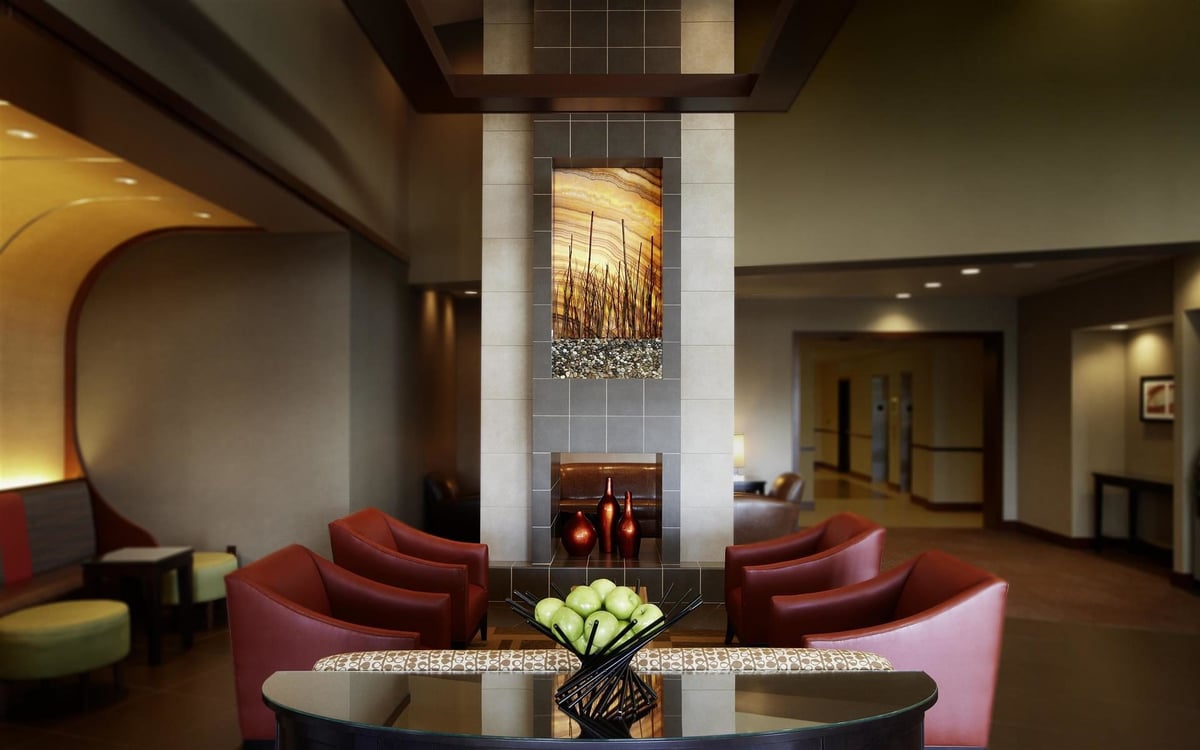 For a dose of history, Sugar Land offers a handful of not-to-miss sites, including The Sugar Land Auditorium, located at Lakeview Elementary School. Many of the offices in Sugar Land come equipped with modern, luxury amenities, so the area is ideal for businesses of any size.
No matter which area in Houston you choose to be your next office home, offsite location, or meeting point, be sure to cover all your bases by checking out all the best neighborhood in Houston. And don't forget to subscribe!
Get All Our Neighborhoods Content
Enter your email below and we'll send you every blog we publish, including all our neighborhood guides.