This blog about our customer-obsessed startup is the third chapter in our LiquidSpace company values series.
Our commitment to customers permeates into every part our product. Because we have such an expansive flexible office Network, we must nurture every connection in that Network. When we do that, we can ensure a seamless end-to-end product experience. Whether you're seeking space or have space to share – every LiquidSpace customer gets the same special treatment.
During my tenure, I've worked with all types of clients at LiquidSpace. I've learned that a personal touch goes a long way. Above all, people want an individual experience, tailored to their needs. We pride ourselves on being able to provide the most options, with the best and fastest technology – yes. But, we're also committed to offering the one-on-one service you can expect from a customer-obsessed startup.

– Matt Weiner, Strategic Business Development Manager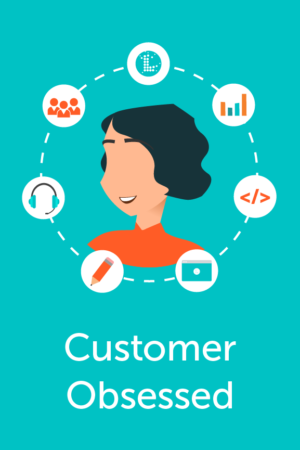 How does our customer obsessed startup benefit you?
Custom-curated workspace options.
Our team is amazingly polite and super hardworking. From the Workspace Concierge, to our Product team everyone at LiquidSpace will make sure you get what you need. That's partly because we have technology to get you custom-curated workspace options.
Our Workspace Concierge is happy to create a workspace Collection to assist your search for the perfect office match. This combination of technology and personal touch makes us a premier customer-obsessed startup.
Workspace for the good times and the bad.
Whether you need an office for growth, or swing space when disaster strikes we'll be there. Our product is the perfect solution to immediate office space needs. So, in case of emergency, you can always count on LiquidSpace.
With the help of our CBRE broker partners we provided a fast swing space solution to Scale Computing in San Francisco.
We're happy when you're happy!
We like to think we're more than just a place to find office space. We truly want your team to be happy and enjoy the space you occupy. From offering discounts to celebrating culture, we love to have fun at LiquidSpace. We're glad to share that fun whenever we can.
Because we're a customer-obsessed startup, we know that there's more to life than just a product. If there's anything you ever need, you can always reach out to our Workspace Concierge for help.
---
Our customers make LiquidSpace what it is. You're the most important part of our company. And we're overjoyed to have you here. Thanks for joining us! Look out for future company value blogs.