Chicago is home to phenomenal food, passionate fans, culture deep and wide – and fortunate for us digital nomads – plenty of beautiful work environments, available by the month or to book by the hour/day. After spending some time in the Chi, visiting some of LiquidSpace's best hourly and daily inventory, here's my recap on coworking in Chicago.
An office with a view
After arriving in Chicago, late in the morning my first day, I required workspace only for part of that afternoon. I found a private office at Iguana Team Space, available for booking by the half day. Upon booking, the venue admin, Greg, got in touch with me to offer me information about venue entry. And, once I got there the Iguana Med team toured the space for me and set me up in a roomy private office with floor to ceiling glass doors, looking out onto the city.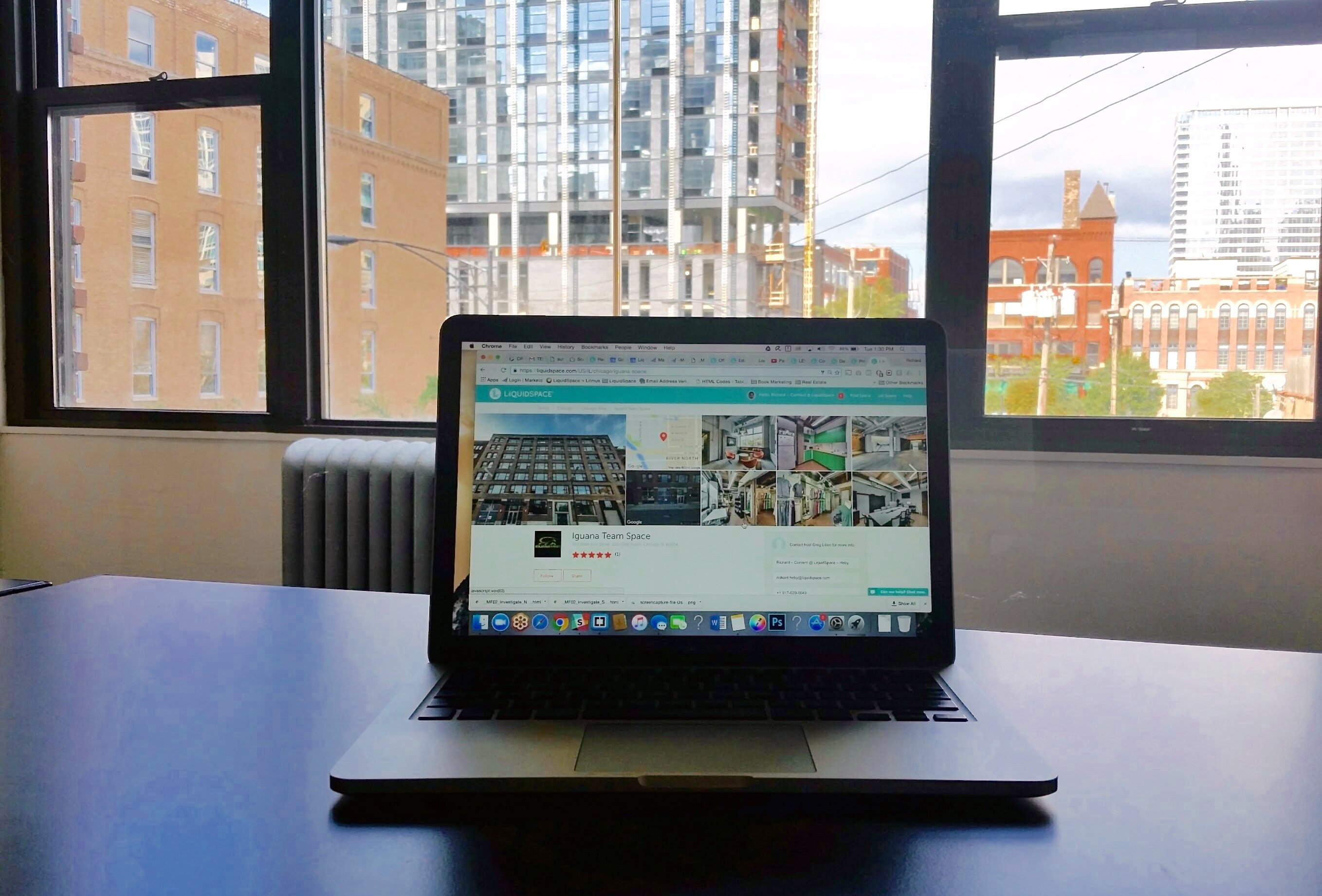 The private office had two desks, with abundant natural light, fast WiFi, plus the staff at Iguana Med was super friendly. The space was certainly big enough for two (possibly even three or four) but it was also an ideal workspace for me to take calls in privacy. The beautiful views of Chicago were an added bonus. Iguana Med is a private business that specializes in medical scrubs, but the work environment was top notch, and comparable to any coworking space I've visited.
Coworking Plus Coffee
The next day in Chicago I decided to book a more traditional coworking space, and after reading the venue spotlight on LEVEL Office written by our very own Maddie Neveaux, I booked one of the LEVEL locations in the Chicagoland area. My booking was for LEVEL Office on West Monroe.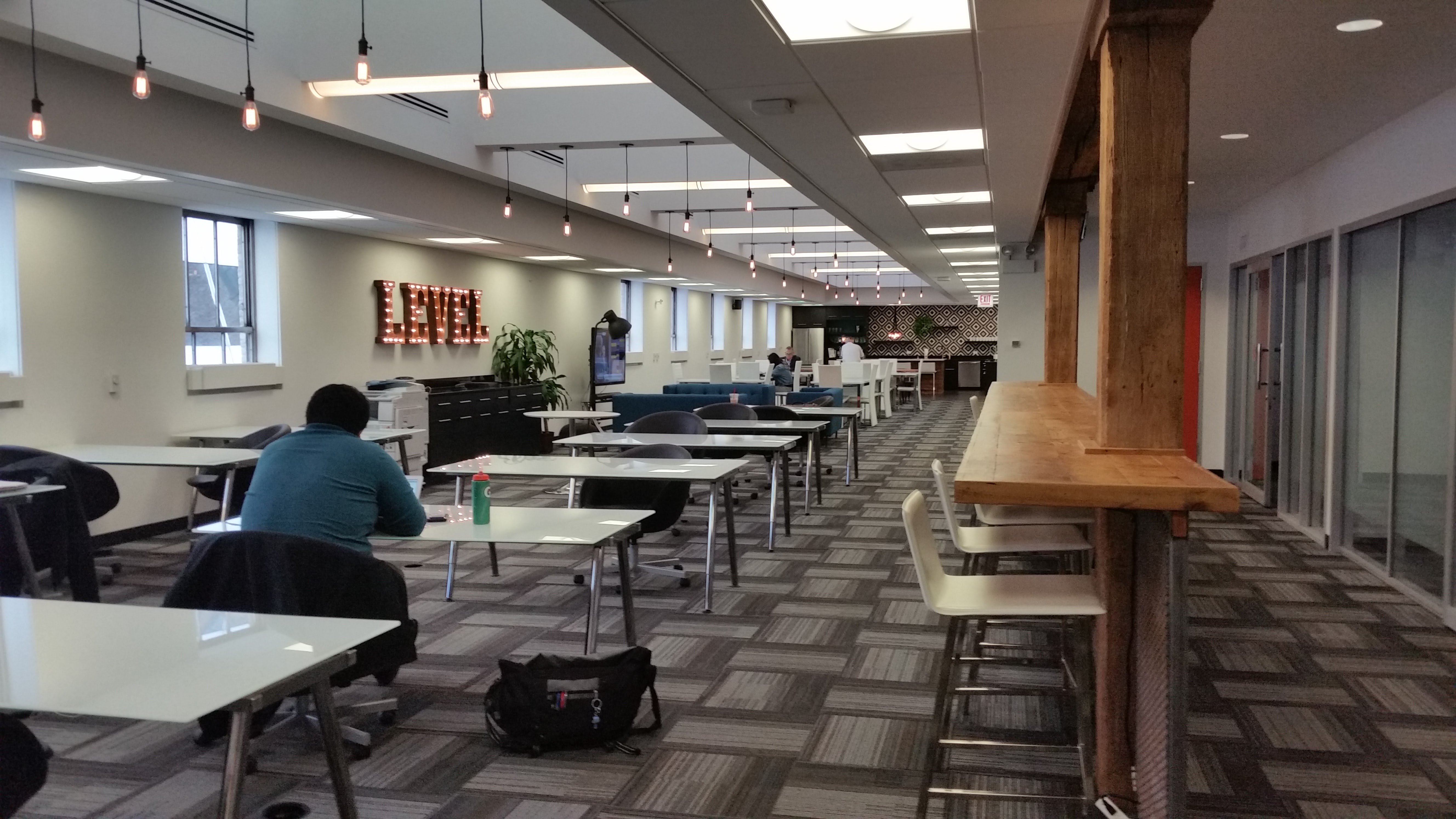 The work environment was open, quiet, and welcoming at LEVEL, but as I'm an avid coffee drinker, my favorite part was the custom coffee machine. Wirelessly connected to an iPad and coffee app, a fountain in the kitchen dispensed any custom coffee concoction you could cook up (or enter into the iPad). I had a macchiato with a double shot of espresso – just the right amount of kick to keep the day going!
The day I was there, LEVEL also hosted a Lunch & Learn session, with complimentary sandwiches and wraps, plus a career expert offering tips for using LinkedIn to boost one's career.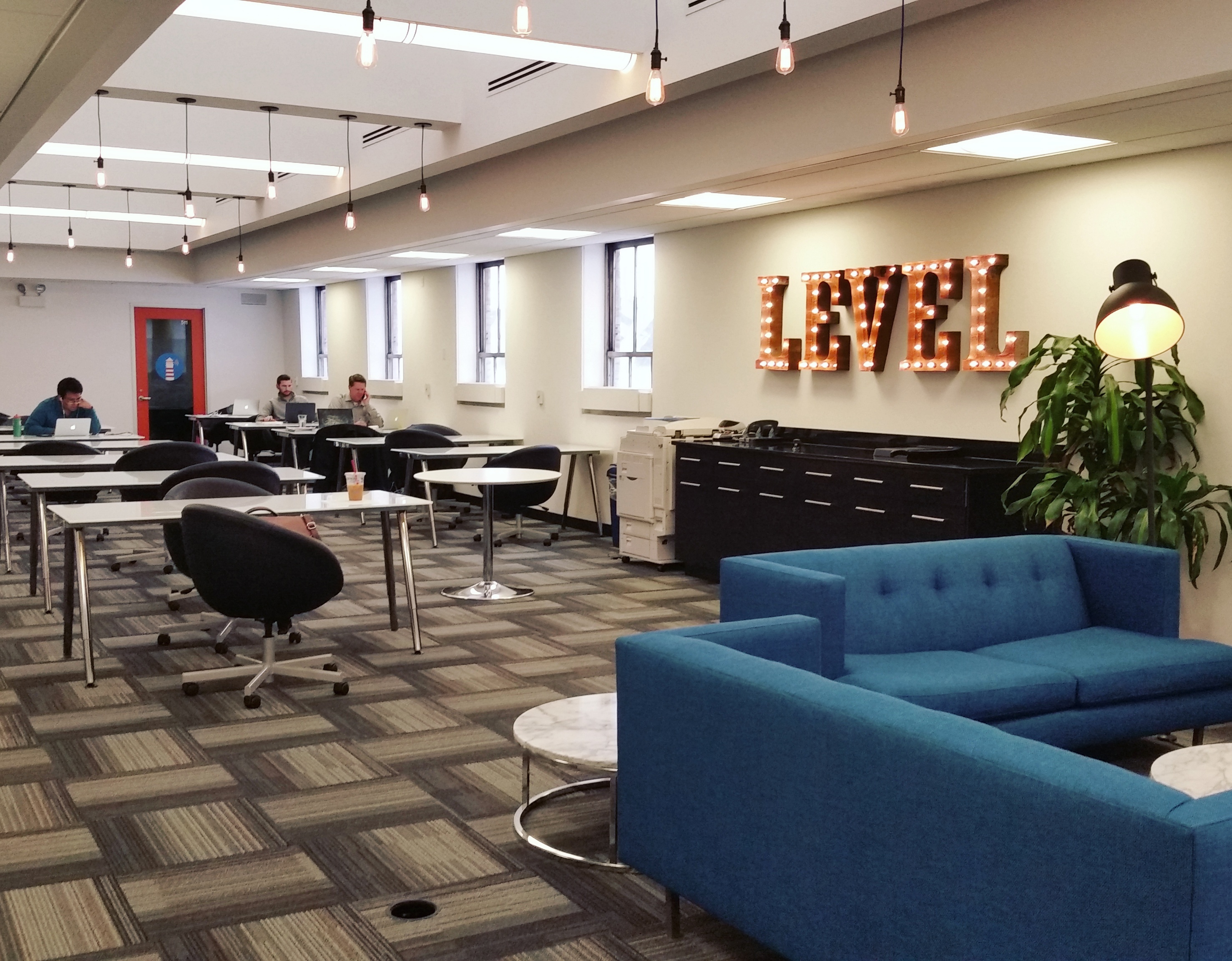 After a few hours at LEVEL, I took my lunch break to eat at Brightwok on East Adams, a fast casual noodles and rice spot. Afterwards I headed to the Art Institute with my friend to see the Moholy-Nagy exhibit and then we stopped by The Bean to do some touring and looking around.
A Showroom for More Than Just Show
I wanted to work in River North in a completely unique space, so I was happy to find Trendworks for my next day of coworking in Chicago. Trendway is a private business that sells furniture and other office space essentials, and they've recently listed their River North showroom on LiquidSpace, as workspace, with coworking by the day plus a bunch of meeting rooms available for hourly booking.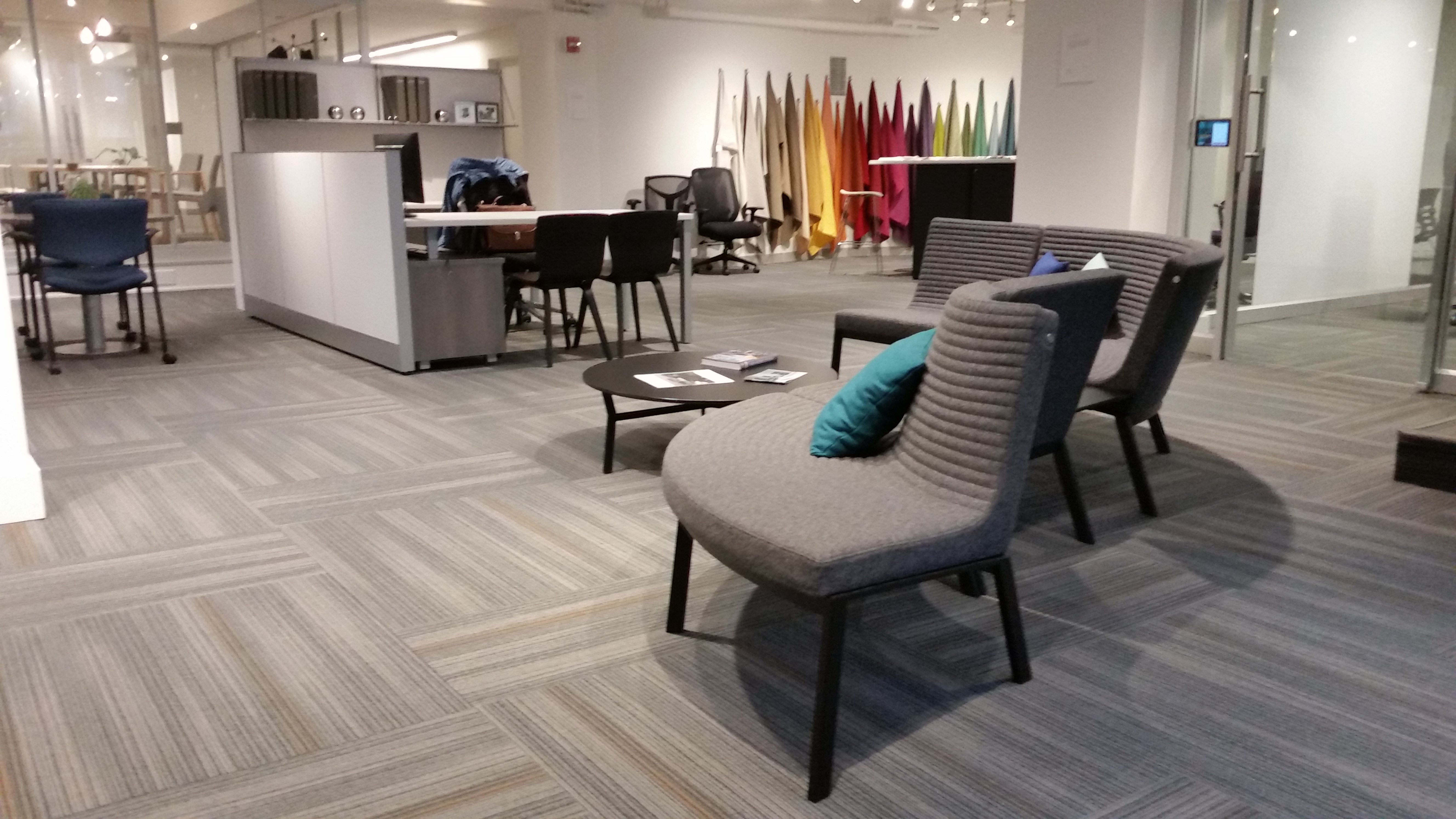 The first thing that came to my attention when I got to Trendway was the fact that there were so many places to work in the space. I had my pick from desks, couches, tables, and more – all of which were beautifully designed and fully functional.
When lunchtime rolled around, I met my brother for at XOCO, a Rick Bayless restaurant, and we picked up some tortas and brought them back to Trendworks to enjoy.
Coworkers Assemble!
My last day of coworking in Chicago I made my way to Assemble in the West Loop is located. Assemble is home to a bunch of startups, including Flipboard and Ecosyse, and the workspace gives off a casual, millennial vibe, with colorful murals and even a bike hanging on the walls.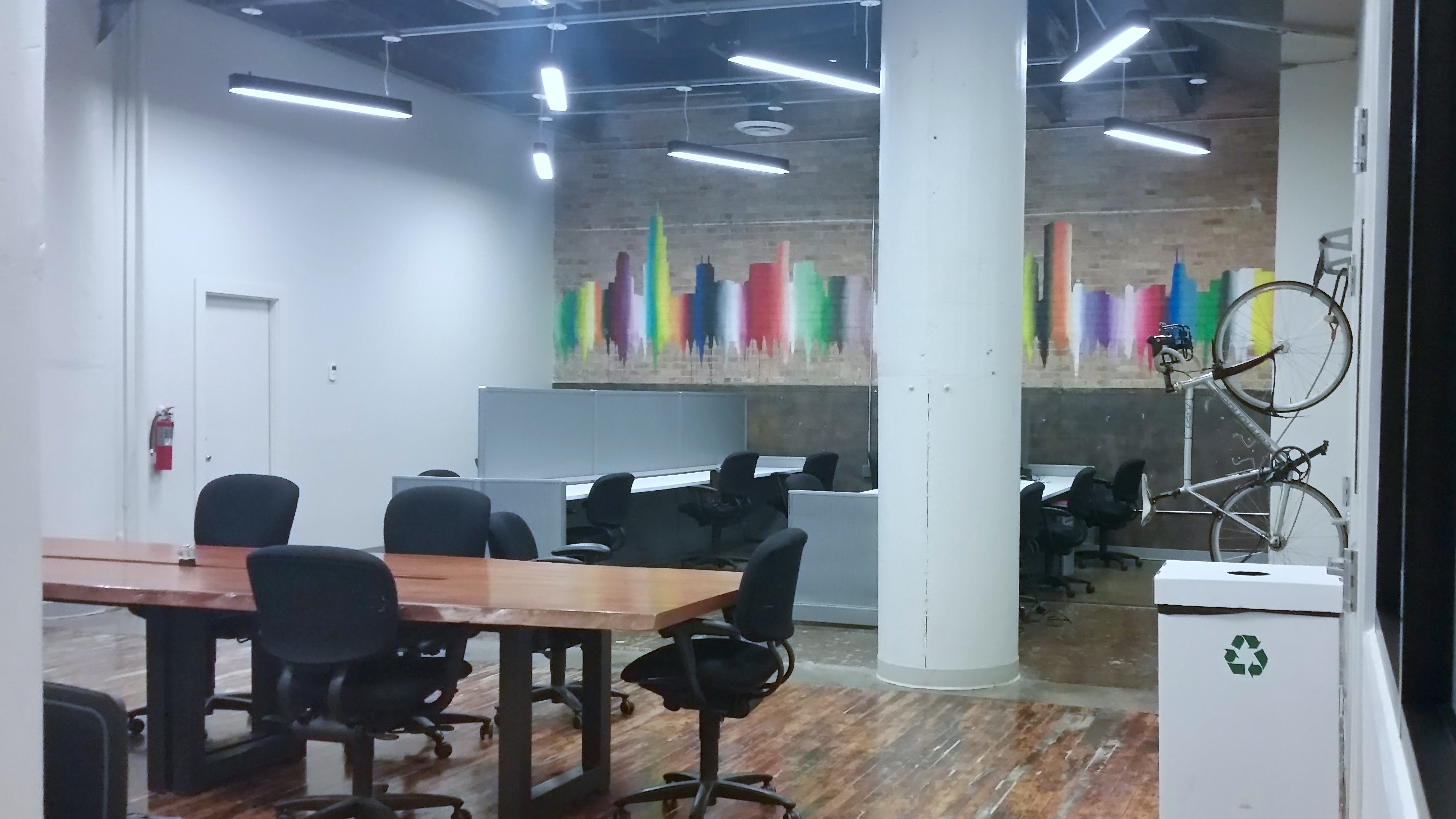 Assemble was an excellent work environment, and I had plenty of space to stretch my legs and walk around. I took a meeting in the kitchen area, where other coworkers were enjoying snacks and meals, and chatting it up with one another. The kitchen had plenty of snacks and enough coffee to keep the whole office abuzz and grinding away.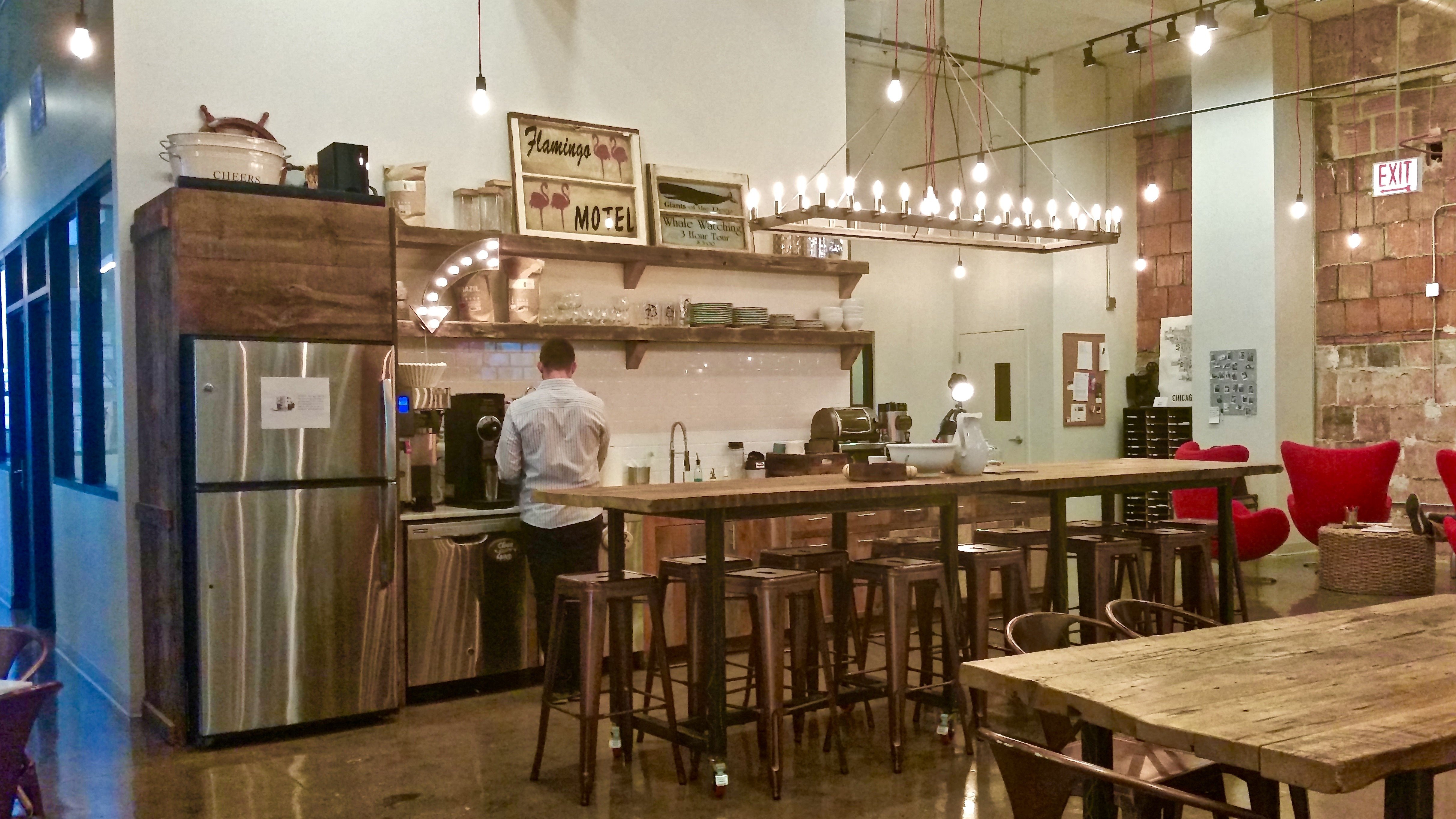 Even printing my boarding pass was a simple experience at Assemble, and I'd love to visit any of their other locations in the US.
Visiting and coworking in Chicago showed me that there is still such thing as the work life balance. Being a native New Yorker, life is often all about work. Here's to hoping I can bring some of that balance back to NYC!
Richard Heby
Content Manager / Digital Nomad