LiquidSpace spoke to seven leading coworking and serviced office operators in Chicago. We discussed trends in flexible office space in the Windy City. LiquidSpace interviewed the top coworking operators, to learn firsthand what's making Chicago the top 5 searched flexible office space market. Read on to see what they have to say about the Chicago flexible office trends. And, look out for our 2017 Chicago Flexible Office Report, coming in early November. In the meantime get the scoop on Texas with Austin, Houston and Dallas flexible office reports. We'll bring together insights from our hosts, along with data and trends from the top sources every months to keep you on top of the flexible office trends in your market.
What is driving growth in Chicago?

Kayley Carswell, Sales Manager at Level Office
Level Office offers fully-furnished and amenity-rich workspaces with direct fiber internet and WiFi, in prime locations across the U.S. That includes four locations in Chicago. Level Offices believes in small business, the self-employed, and entrepreneurs. Like its members the Level Office team is made up of self-starters. According to Kayley, a Sales Manager at Level Office:

"Chicago has grown into its own small business and tech hub which is fantastic to see. It's completely different than Silicon Valley but has proven the ability to breed successful, billion-dollar companies. What makes Chicago appealing versus coastal cities is the lower cost of living, ease of public transportation, and its cultural attraction, providing an incentive for businesses to conceive here. More co-working spaces in this city have also helped to breed this type of innovation."

Deora Concept is an office share in the Pilsen neighborhood that caters to creative professionals. We offer a turnkey solution with all of the space, amenities, and tools you need to focus on growing your business.

"More and more flexible, freelance, and contract employment vs. conventional jobs."

John Doyle, Community Curator WorkSpace 230
WorkSpace230 is a community-focused coworking space, that's dog friendly. Their mission is to support, grow, and facilitate collaboration. They do this with a community of devoted and diverse individuals and companies.

"The community building modal verses the real estate modal approach, I personally feel, is the driving factor for any coworking space in Chicago."

Ashley Jemes, Office Manager at OfficePort
This phenomenally-located shared office is the most flexible space in The Loop. It's easy to get to. And it's even easier to work here.
"Chicago is an international city, with many visitors and remote workers. I think the midwest is a little slower to pick up trends from the coasts, so companies based here are allowing more remote workers."

Just across the bridge from the Loop, bordering the Magnificent Mile. Located in the heart of River North, the city's hub for creativity and entertainment.

"The needs of Chicago-based companies map back to those of companies across the country:The need for more flexible, on-demand real estate. Businesses need great work environments in order to grow and succeed, but very few are actually able to execute on this core necessity due to complicated, opaque, and expensive processes. The standard commercial real estate lease ranges anywhere from 10-15 years. These long term leases are no longer compatible with how companies, from the Fortune 500 to SMBs, forecast their real estate needs.There's a growing remote workforce. Plus, more companies have the need for a regional footprint. Businesses are recognizing that the perfect person for a role may live in Chicago, even though HQ is in Seattle. Additionally, large brands keen on expanding to new markets or building regional sales teams, need to provide employees with a home-base from which to work. Both of these factors drive companies to seek shared workplaces, aimed at boosting productivity, creativity, and collaboration."

Coalition Energy is a co-working hub of professionals in the energy and clean technological industry. With regular events in our area, our members are connected to the center of the energy movement in the Midwest.

Coalition Impact aims to provide an environment to fuel passion, launch groundbreaking ideas, and develop successful businesses by offering a variety of work spaces from dedicated desks for one, to private offices that can hold from 2–10 people.

"Talented Entrepreneurs creating great products in growing industries that are providing higher returns for their investors. Technology and the growing Energy movement are perfect examples of that."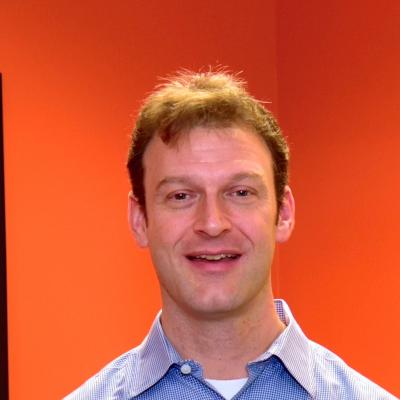 Conveniently located just minutes from O'Hare and near the intersections of I-90 and I-94. State of the art conference technologies available in meeting rooms. Plus, wi-fi, phone audio and video conferencing, flip charts, whiteboards, projectors, and microphones.
"Chicago has been a greater technical hub. Chicago is actually attracting business back. Plus alternatives markets have become more expensive due to supply/ demand."
How has flexible office adoption changed?
Is it technology or millennials contributing to a larger chunk of the workforce? Co-working experts in Chicago share their views.
Kayley Carswell

"The uprise of co-working space marks the change on the traditional desk job. Due to the advancement of technology, people are gravitating towards workspace that offers flexibility and a community to tap into. Self-employment and entrepreneurship fosters this change towards an environment with no borders in terms of the events, people and resources & amenities available at your fingertips."
Michael Kelley
"Flexible office options have become much more accepted and common."
John Doyle

"People have found tremendous value in networking within a space in regards to building their business or troubleshooting a problem than after work events."
Ashley Jemes
"Flexible office space has definitely burgeoned in the midwest in the last 5 years. Coworking was once a term that had to be explained at dinner parties, but now is fairly common. Giant corporations like WeWork didn't exist before, and now we see cottage industries that have popped up utilizing coworking as a model for revenue. Everything from management tools, to conferences, to websites, and advertising."
Jamie Hodari

"The stereotype of who works in flexible or coworking spaces has evolved. At Industrious, we currently see about 50% of our business coming from enterprise companies and anticipate to see that grow as Fortune 500 companies seek remote offices for an increasingly geographically scattered workforce.
Demands from small to medium businesses will also continue to evolve, as they grow to recognize the power of working in a professional community, devoid of distracting decor, skateboards and kombucha kegs in the corner."
Kristin McShea
"The adoption of flexible office space has grown exponentially to the point of each work space trying to catch that competitive edge by providing their members with one perk or another."
Dan Synwolt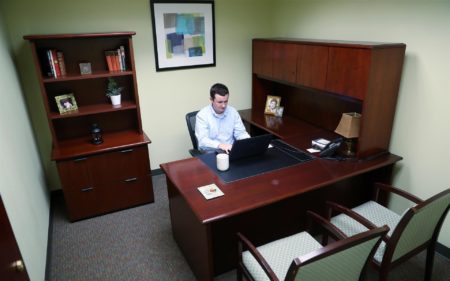 "People have needed office space on demand, available when they want it and how they want it, for years now. Think of Uber in the transportation space. This is the convenience people want for office space. Technology continues to allow people to work wherever they want. Flexible work space will continue to increase as a trend."
How are LiquidSpace and Co-working operators shaping flexible office adoption in Chicago?
Kayley Carswell
Companies like Liquidspace and Flexible Office space operators like Level Office are opening the outlet for companies ranging from 1–100+ people. Flexible office operators provide a simple & easy option to sign for a space that allows their group the flexibility to scale as needed. Plus everyone receives exposure to multiple types of businesses. This community often assists with growth and business needs. All the while, not worrying about overhead & other expenses they would need at a traditional office with a 3+ year lease commitment.
Michael Kelley

"LiquidSpace and co-working operators make things more competitive for venues by making more option available to potential users."
John Doyle
"Platforms like LiquidSpace and Coworking operators are a huge help in marketing and promoting small independent spaces."
Ashley Jemes

"LiquidSpace and other websites help coworking operators better showcase the many options for space. Since the market is new, there are many different types of spaces. Spaces that cater to different work styles or types of work. LiquidSpace helps us distinguish ourselves and get to know what types of spaces are available in our market."
Jamie Hodari
"When you think about other industries, building something from scratch and maintaining it is a crazy proposition. If your company has a sales team, you don't build a proprietary CRM solution. You partner with companies like Salesforce because it's more flexible, more affordable, and simply better. You can think about workspace as a natural extension of the outsourcing practice that companies have followed for quite some time. We're not reinventing the wheel. Workspace is a highly-trusted, outsourced asset, with clear benefits for scaling businesses of any size.
Industrious offers businesses – from individual freelancers to enterprise companies with teams of 100+ employees across the Chicagoland area – a more flexible, more affordable and better office experience. It's still a social and communal work environment, but it's beautiful and professional enough that any business would be thrilled to call it home.
We are also planning on launching more Industrious workplaces in the Chicagoland area soon."
Kristin McShea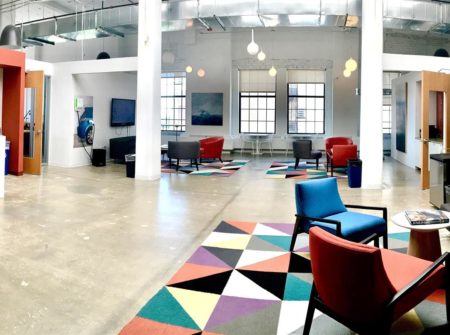 "By helping to promote, not just the big, well-known companies that may the prime spots, but also promoting the smaller coworking offices that provide more intimate settings, located throughout Chicagoland. Such as spaces that are in residential neighborhoods of hardworking individuals working remotely, or entrepreneurs working out of their homes. It gives professionals workspace outside of the distractions of home, and away from coffee shops."
Dan Synwolt
"We offer flexibility to accommodate cyclical needs of business. Businesses do not need to be limited by brick and mortar and fixed terms any longer."
---
Further insights into the Chicago Flexible Office Trends
John Doyle
"My advice to those starting a coworking space is, find what makes you unique. Whether it be location, pet friendly, community – and market those assets."
Kristin McShea
"Coalition Energy and Coalition Impact are unique because of the communities they serve and support. As a hub for professionals in the Energy Industry, Coalition Energy is creating a perfect niche community for the growing energy movement in the Midwest. Coalition Impact is focused on supporting individuals and entrepreneurs that simply just want to make the world a better place. Creating companies and products that impact a demographic, the community, and the future with groundbreaking ideas for important topics facing the world today."
Michael Kelley
"Exciting trend, glad to be a part of it."
Michael, us too! Thanks to all of the co-working operators that have shared their insights into the flexible office growth trends in Chicago. To get an immediate dose of city specific insights and sign up to receive future installments, head to the LiquidSpace Flexible Office Hub.