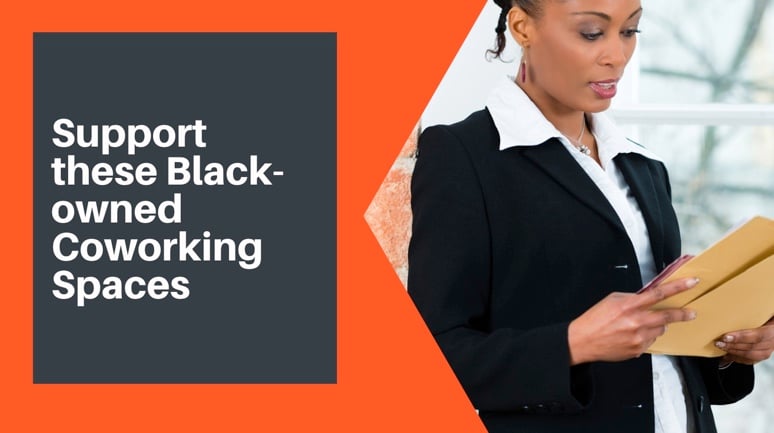 LiquidSpace stands for equality in our business and industry. We have been having ongoing discussions on how we can better support equality among our LiquidSpace team, our LiquidSpace users needing office space, and of course, our vast network of flexible workspace providers. While admittedly the commercial real estate market is not as diverse as it could be, we are excited to see some positive trends that encourage minority-owned businesses in our market. To keep this momentum going, we would like to highlight some awesome Black-owned flexible office providers within the LiquidSpace network.
We are also collecting information on what workspace providers are doing to promote equality within their spaces. If you'd like to highlight the ways your company is promoting equality or looking for ways to do so, please email us at equality@liquidspace.com.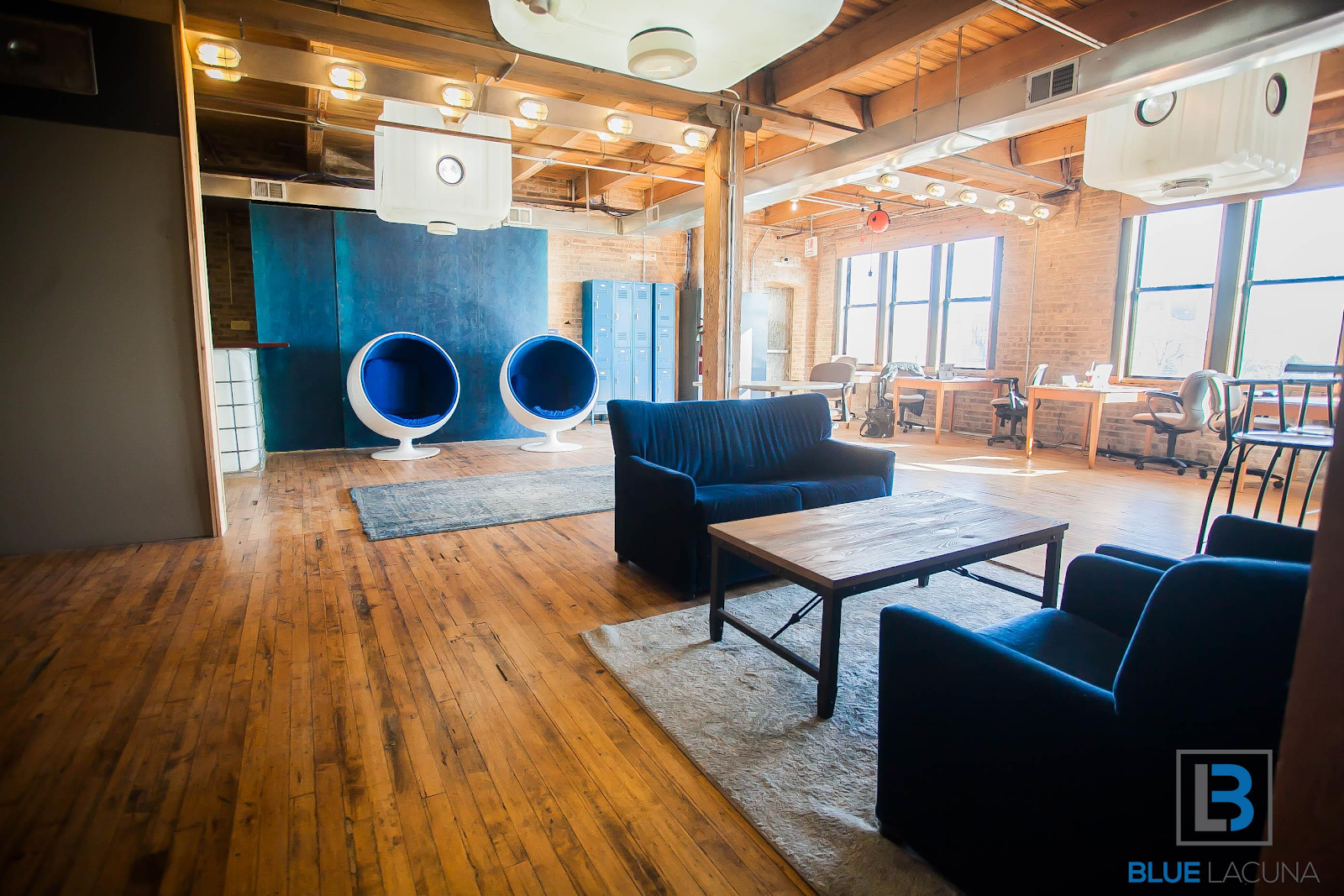 Chicago-based Blue Lacuna is an inclusive startup incubator founded by Tracy G. Powell and Nikki Bravo and powered by Ignite Technology & Innovation, a nonprofit whose mission is "to create equitable wealth and a shared prosperity in under-resourced communities". Blue Lacuna offers affordable and flexible office and coworking space, as well as mentorships and access to low-cost health insurance.
Blue Lacuna also hosts a number of community-driven events and is an official TEDx host space. Members can enjoy their unique amenities such as the podcast studio, 3D printer, and opportunities to showcase their business and raise funds on their Bluefundrewards.com crowdfunding platform.
Ignite Technology & Innovation also just recently opened Momentum Coffee and Coworking in South Loop, Chicago, which doubles as a fully resourced coworking space to its members, focusing on coffee, coworking, community and event space. Pop in and check out both locations today!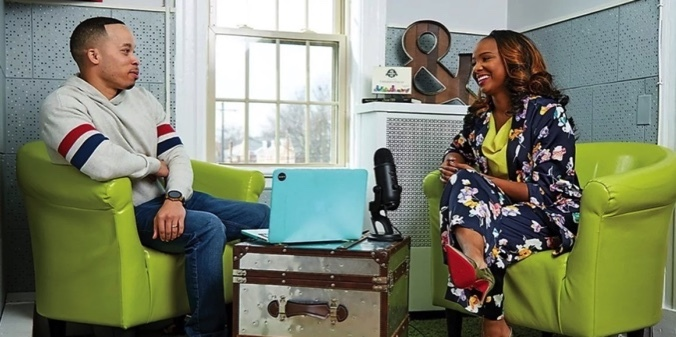 Baltimore-based coworking space, The Cube, is founded by Maryland mom, Dr. Tammira Lucas. The Cube is Maryland's first and only coworking space that provides affordable onsite babysitting services for working parents to enable them to balance their careers and families. Tammira created The Cube after working with hundreds of moms in her nonprofit organization, Moms As Entrepreneurs, and found that all moms struggled with balance, guilt, and childcare costs. The Baltimore coworking scene at the time was not conducive to parents and children, so she created The Cube to fill that void and bring a much needed service to her community.
Through their partnership with the BBB Foundation and other local organizations, The Cube provides a six-month membership scholarship to a parent who is in the beginning stages of their business.
The Cube is excited to reopen on July 20th and is taking new members! Among coworking they also provide Virtual Offices and hourly meeting rooms.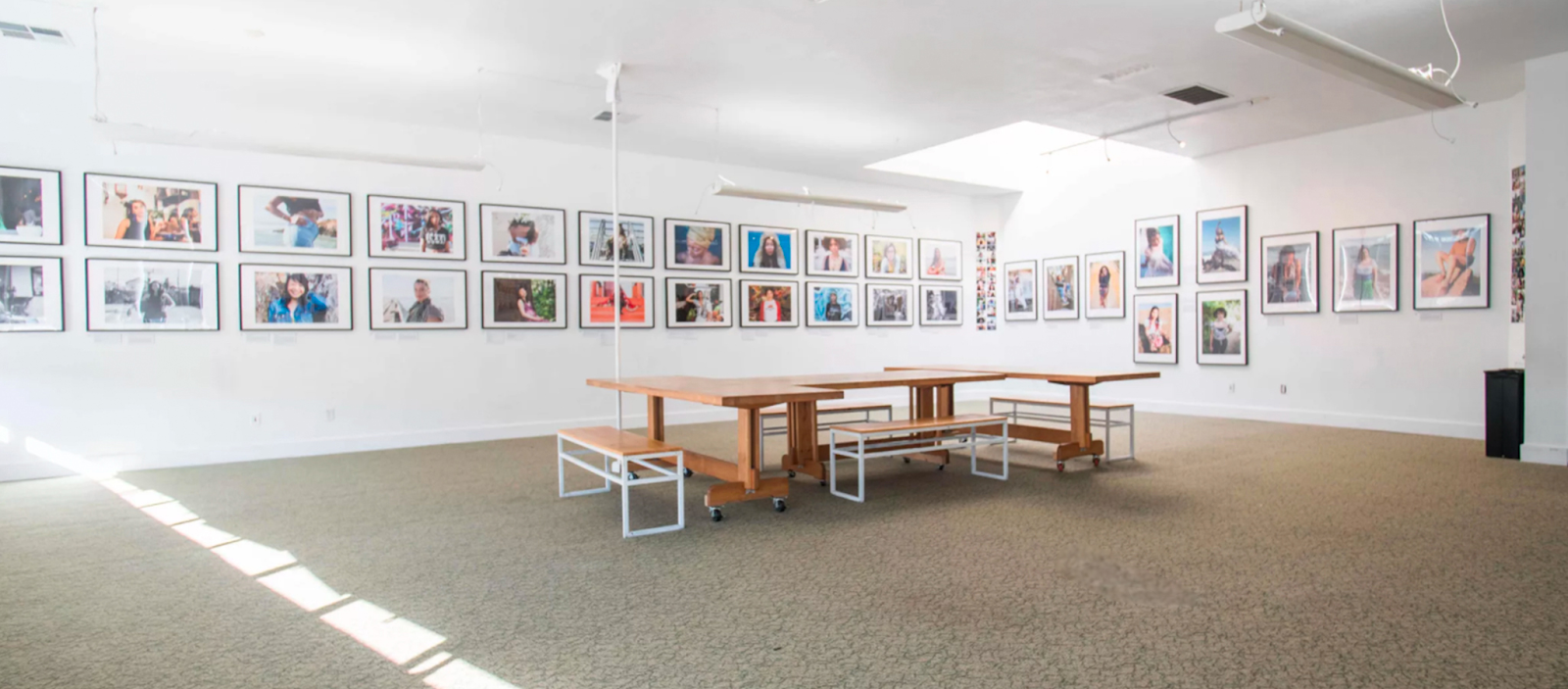 Oakstop is a coworking and event space founded by sirector Trevor Parham in Oakland, CA. Oakstop is an entirely Black operating business with a focus on creating jobs in the Oakland Black community. Prior to Oakstop, Trevor worked in commercial real estate development and saw firsthand the value of the Black community being able to own commercial real estate. Trevor saw the potential in the once-vacant building downtown as a great place to serve the Black community and was the impetus to start Oakstop 7 years ago.
Oakstop has adapted and continues to serve the Oakland community during the COVID-19 pandemic. They house some essential businesses such as Meals on Wheels and are also hosting Shield the Bay, a group of designers and students from UC Berkeley who are producing PPE face shields for first responders. With Oakstops' discounted rate, Shield the Bay is able to operate and create life-saving PPE, "with a focus on distributing masks for public institutions that are located in and serving communities of color". Oakstop has also recently partnered with the Oakland Black Business Fund (OBFF) by donating office space for them to host zoom meetings, and serve as the backdrop for their new photoshoot. OBFF empowers Black businesses with capital, technical assistance, and growth strategy.
Check out Oakstop and all they have to offer their members! With affordable workspaces, arts programming, and event space, there is something for everyone at this inclusive coworking space.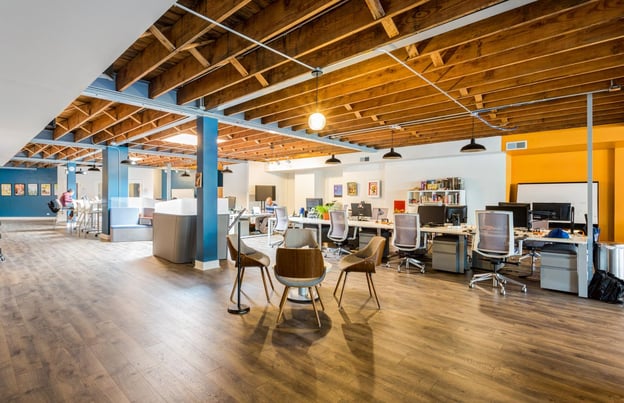 Second Shift is a community-focused coworking space in Chicago founded by Levi Baer and Nicole Vasquez. The friends came together to create SecondShift after Nicole was running her first coworking space, The Shift, and Levi was leading Coffee & Conversations, a community of entrepreneurs and innovators in Chicago that would meet up to discuss business ideas, challenges, and to seek/give advice. The two saw their mutual love for community and collaboration and came together to create SecondShift, which is based on the mindset that people can create more together than they can apart.
Since 2017, SecondShift has been serving the diverse Chicago startup and small business community by providing them a unique and creative space to work and collaborate together. Levi states "Second Shift has always been about the people and our programming and features continually highlight the work and efforts of our members." He gave a shout out to current members and local partners who are pushing for social change right now: Sam Letscher of Bossy Chicago, a network for women-owned businesses, art partner IPAINTMYMIND who brings art to communities around Chicago, another art partner Paint the City who designed a mural for the SecondShift building as part of the BLM movement, as well as nearby yoga studio Inner Sense Healing Arts Collective that provides activism support, in addition to a restorative space and community.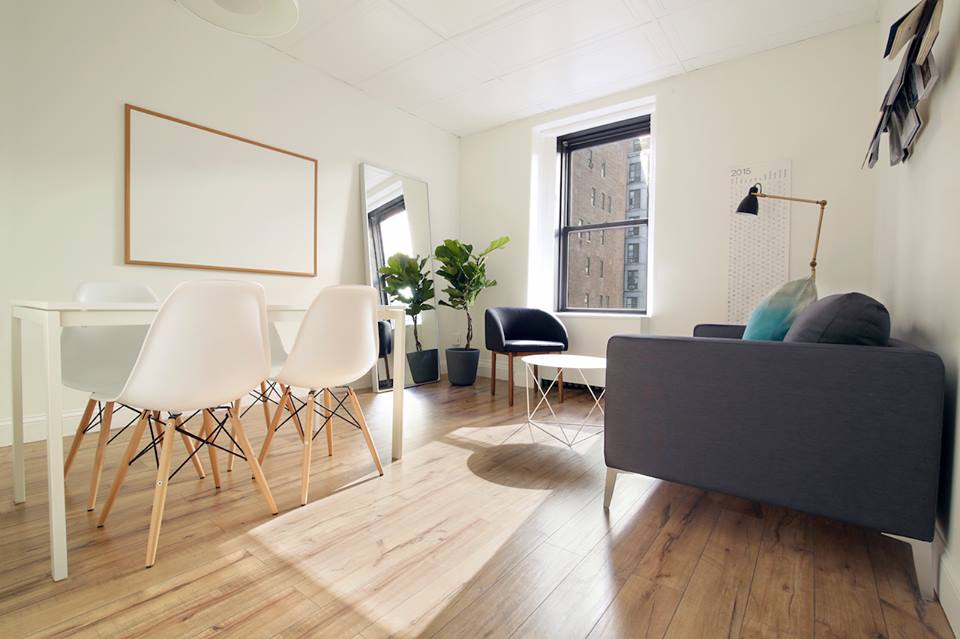 Family owned Sage Workspace provides affordable private offices and virtual offices in a prime location on 5th Avenue! Sage is a veteran in the flexible office industry, as they are coming up on their 10-year anniversary in December. Husband and wife duo Tapua and Francisca opened Sage Workspace as they saw the growing need for flexible, short term office space by existing tenants in the building.
By providing competitive rates at a prime location, Sage Workspace has created a community of diverse members, ranging from larger companies such as COACH, to serving small startups in the beginning incubation period. The team at Sage strives to deliver excellent customer service, as Francisca describes her members "as family to us".
As companies have had to adapt to the COVID-19 pandemic, Sage has reopened and also provides a range of Virtual Office memberships to accommodate any business.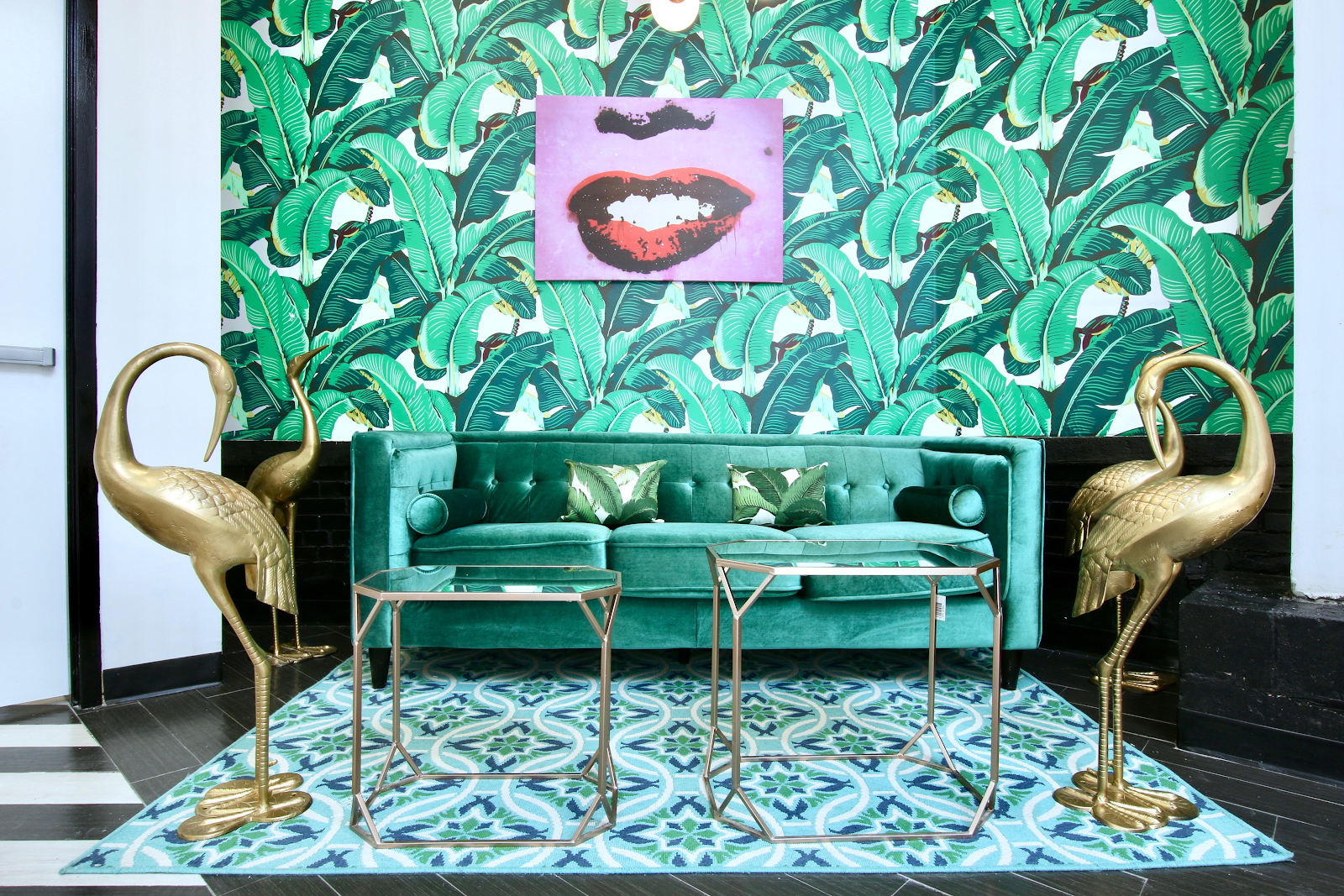 Family owned BKLYN Commons is a dynamic coworking space launched in Bushwick and has grown by adding another location in Flatbush.
With great customer service and a perfect 5-star rating on LiquidSpace, members love this space for its sense of community, numerous member-driven events, and flexible memberships that can accommodate everyone.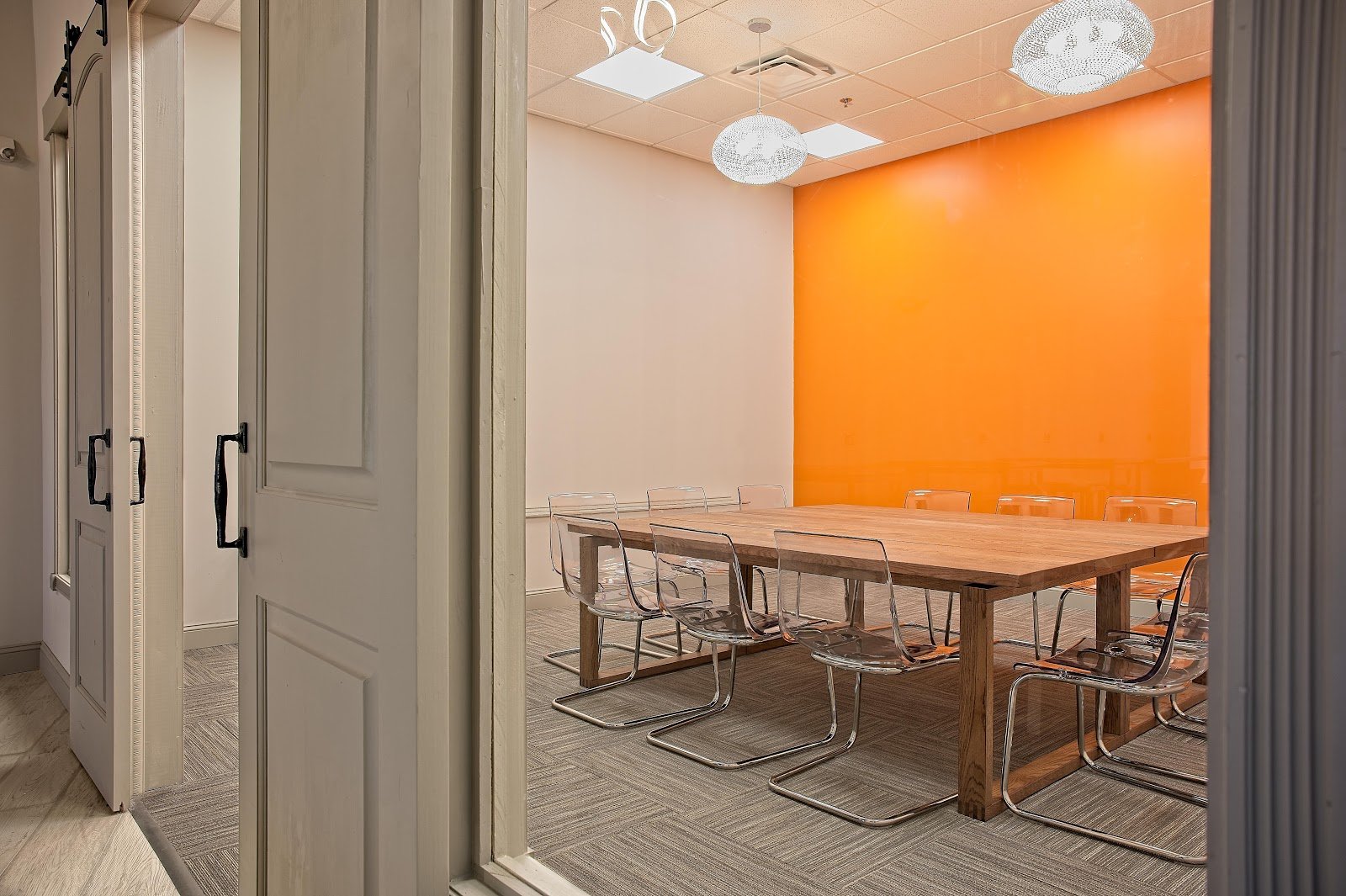 Cafe Biz 618 Shared Workspace is a newly opened women-led, veteran-owned, as well as Black-owned coworking and event space in Fairview Heights, IL. Cafe Biz 618 owner Ke'Ira Lewis initially wanted to open an event space, but then recognized that the area was seriously lacking in flexible office space and coworking.
She found the location of Cafe Biz, a former cosmetology school, could house both 1,400+ square feet of event space, as well as enough space for coworking, meeting rooms, and private offices. Its location also conveniently has plenty of parking spaces, something most coworking spaces lack.
Cafe Biz is proud to support those who serve, which is why they offer a 10% discount to first responders, healthcare professionals, non-profit organizations, and military personnel. If you are in the area book a day pass or tour and check them out!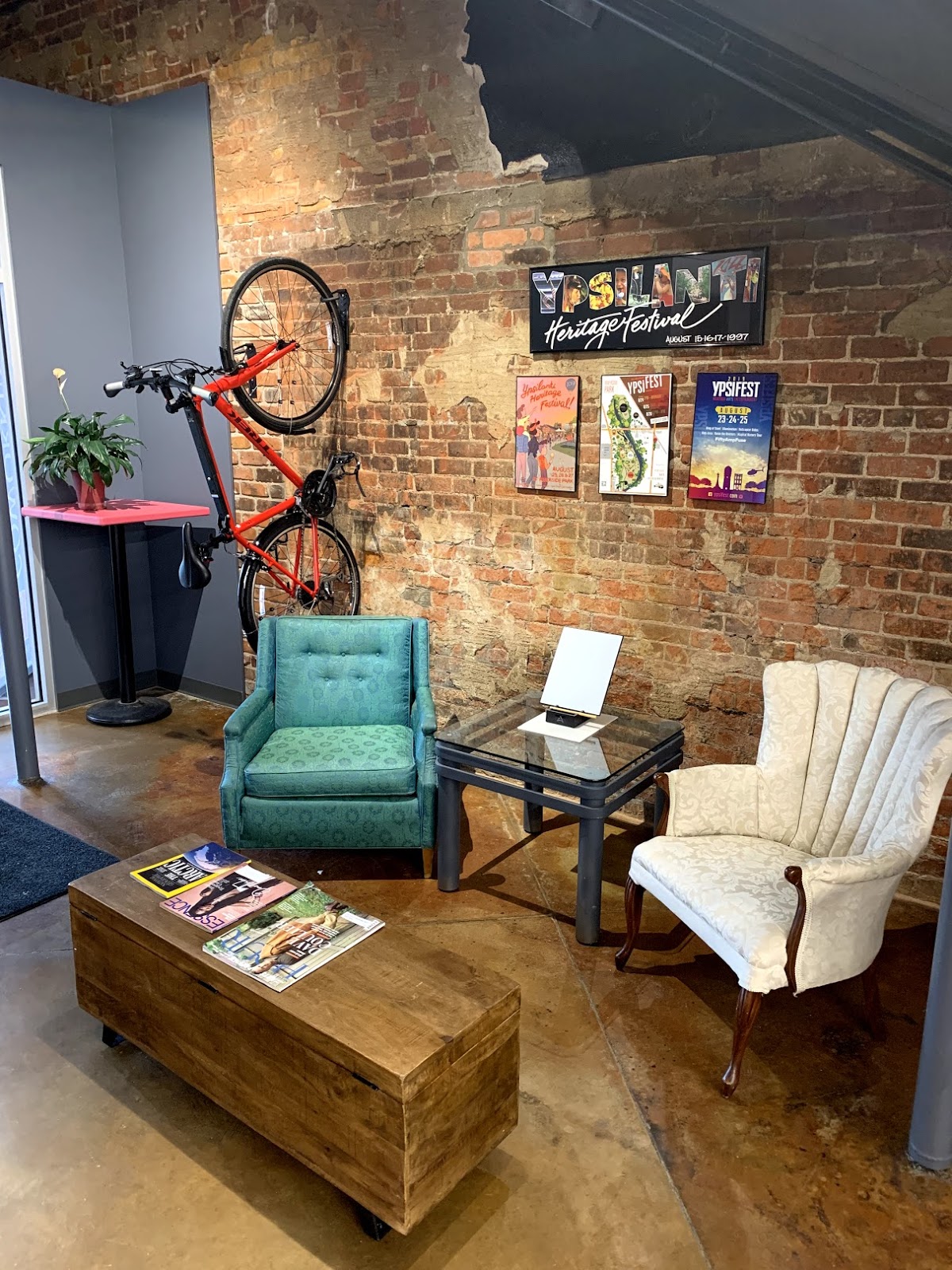 The Back Office Studio in Ypsilanti, Michigan was created for professionals that want to focus on creativity, innovation, products, services, and businesses without having to worry about rent, Wi-Fi, electricity or running out of coffee!
Founders Wayne Millette, Diana Wong, and Sun Chao created the Back Office Studio in downtown Ypsilanti to support the growth of second stage businesses and the productivity of freelance workers. Their coworking studio offers a flexible variety of options for private office spaces, dedicated desks, and is a local favorite to host team offsites. They have also hosted a number of networking opportunities for the community.