Highlighting the office options at BOND Collective – 60 Broad Street in NYC this is an installment of our Workplace of the Week content campaign
BOND Collective has locations all across the US, but one of our favorites mixes modern amenities with old school class. Located on the 24th and 25th floors of 60 Broad Street in Lower Manhattan, you'll find a slew of office options for startups and growing teams at this BOND Collective location.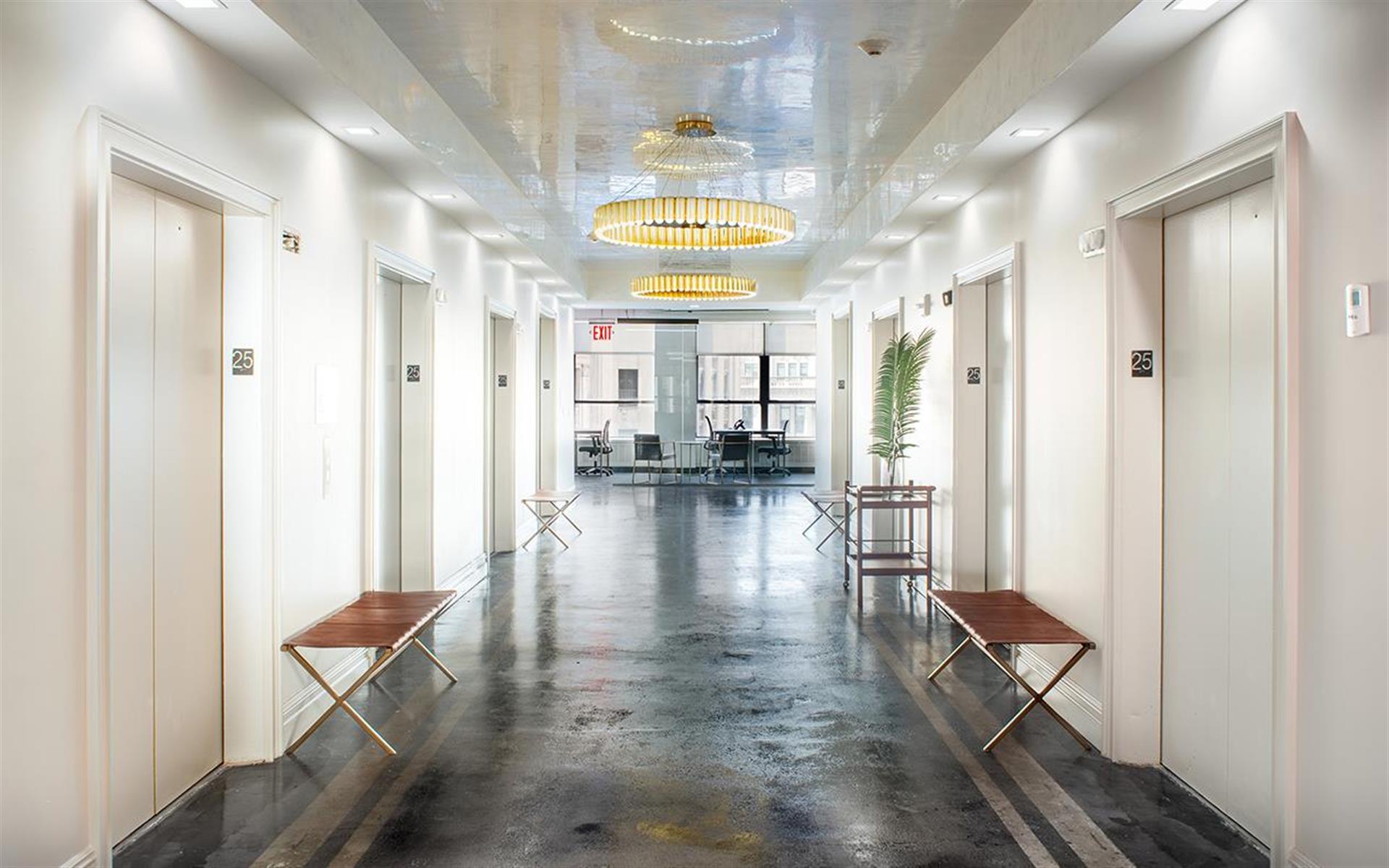 The folks at BOND Collective say they created these workspaces:
"especially for corporate game changers looking for an office as innovative as their brand."
Featuring a number of private office suites, plus beautiful common space, below are a few of the highlights of BOND Collective on 60 Broad.
Amazing Views
It's easy to filter your search in LiquidSpace for the amenities you want, including window views. But there are some things you have to see to believe, like the city views through the office windows at 60 Broad Street: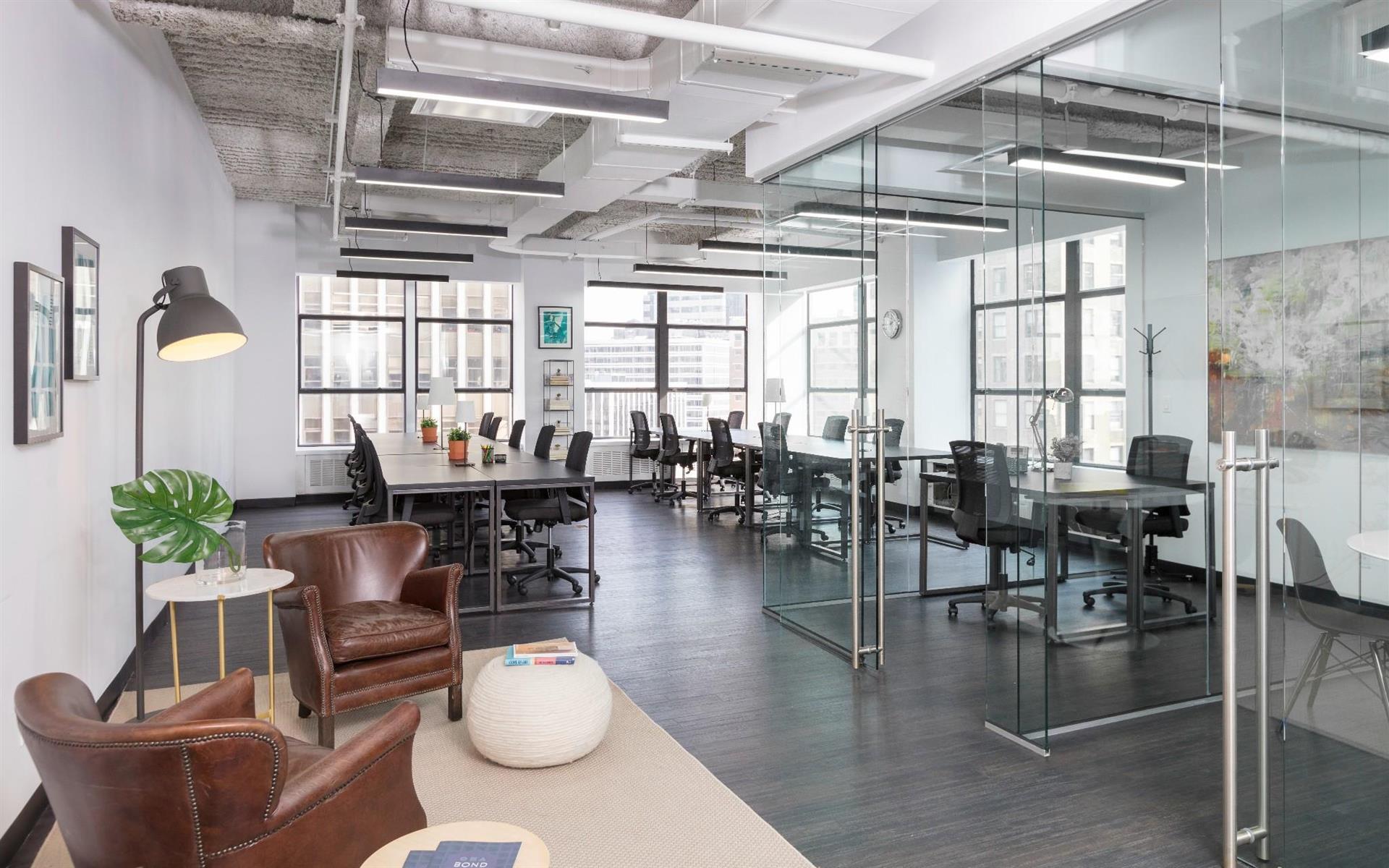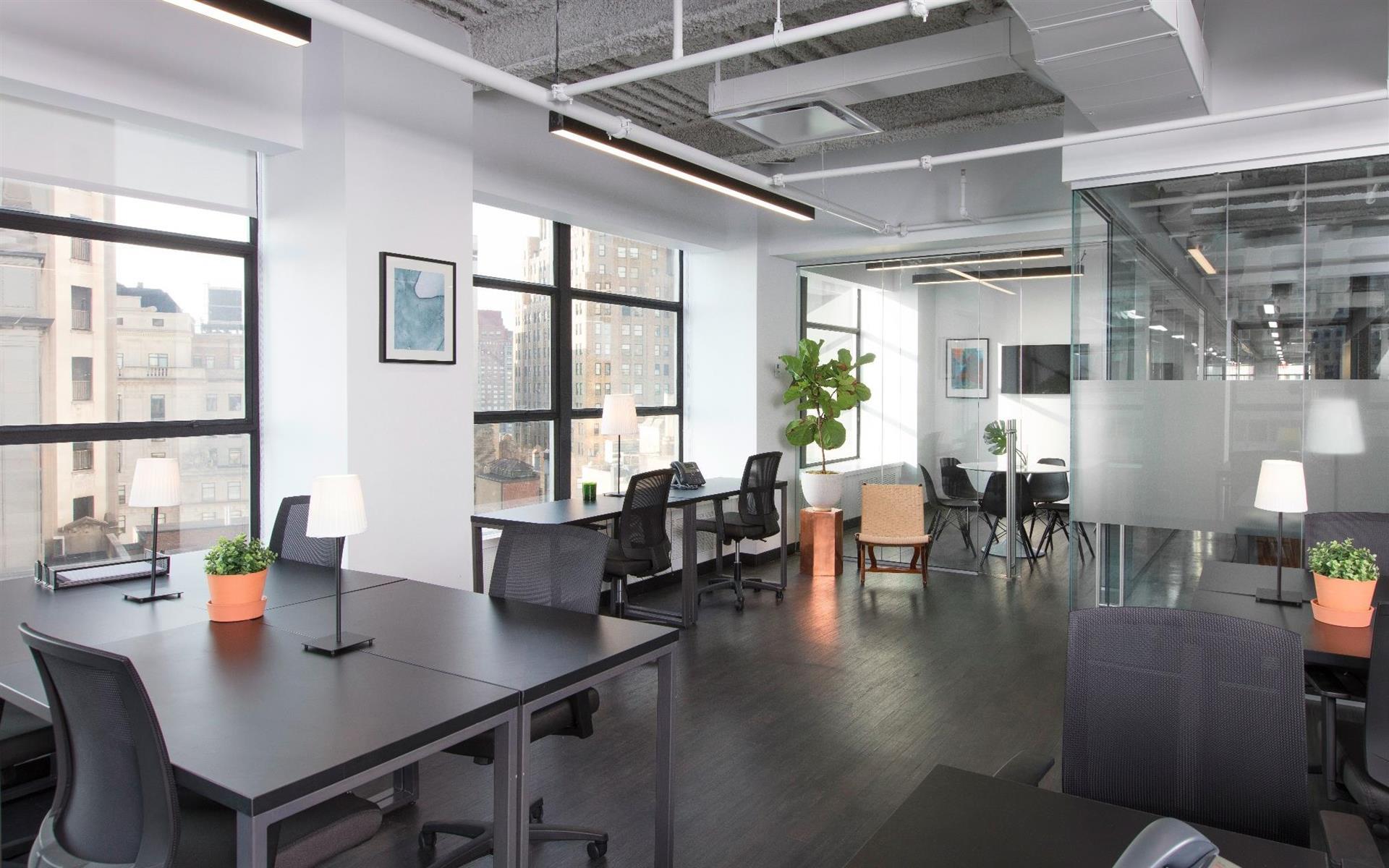 The window views from the 24th and 25th floors at 60 Broad Street make you feel like an integral part of a city buzzing with movers and shakers. Get a view of FiDI and Lower Manhattan from the inside out as you awe at the towering buildings abound.
Gorgeous Mixed-Era Design
Creating a beautiful design in a workspace is a feat in and of itself, but being able to mix eras and genres of design to create a welcoming and eclectic work environment is downright impressive. The design team for BOND Collective 60 Broad Street did just that. They combined modern and classic design elements to create various work areas and common spaces that honor function and form equally. One of our favorite spaces is the lounge. See the elegant design below: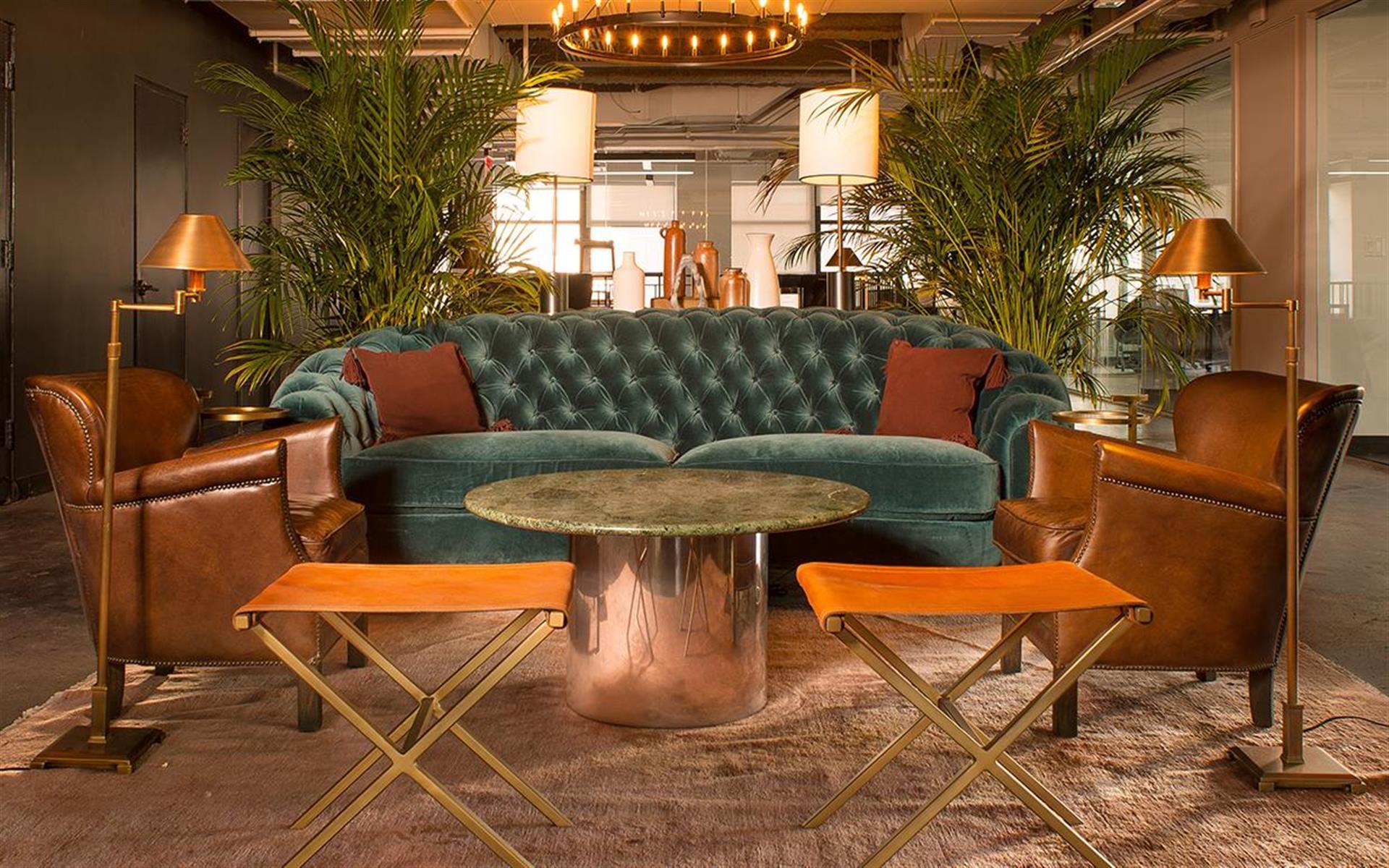 The design in the lounge is inspiring – you really feel like you could stumble upon the answers to life's big questions in one of those armchairs! The kitchen area at this venue has a completely different feel than the lounge does. It's a more relaxed environment, ideal for chatting and bonding over food, grabbing a quick snack, or preparing a meal. See for yourself: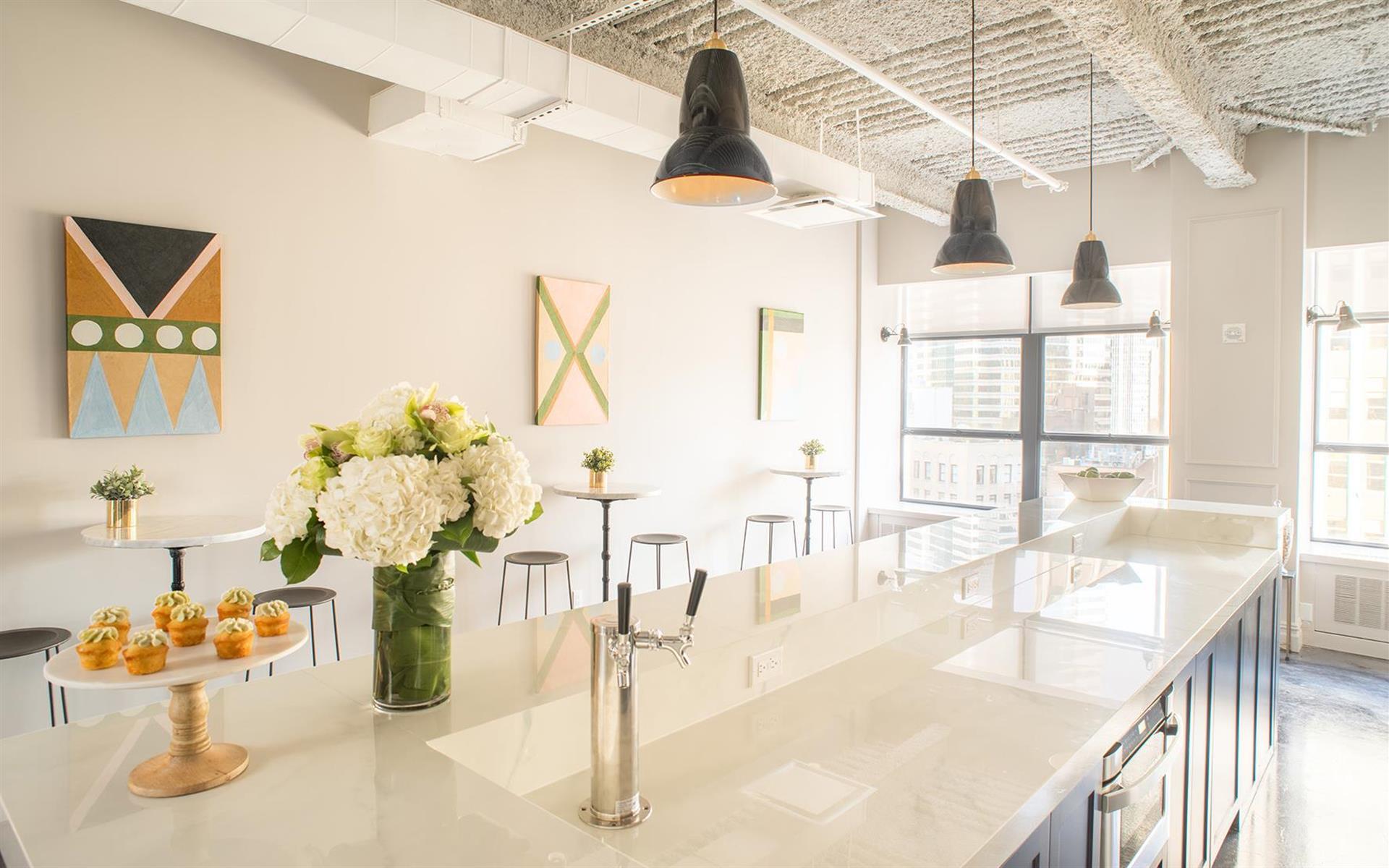 The calm neutral tones and bright natural light in the kitchen space make it a favorite hangout for the professionals at BOND Collective. But perhaps just as compelling as the design at this venue, is the service and amenities that come with every BOND Collective space.
The Quality You Can Expect from BOND Collective
The property at 60 Broad Street is gorgeous, featuring old style charm plus new renovations to the lobby and elevators in the building. The lobby is also attended, meaning you don't have to be concerned with unwanted guests at this space.
Another great fact about the office spaces at this venue is that many of them come with their very own private conference rooms. You can really see the mixed era design come to life in this conference, adjoined to an Office Suite for 25: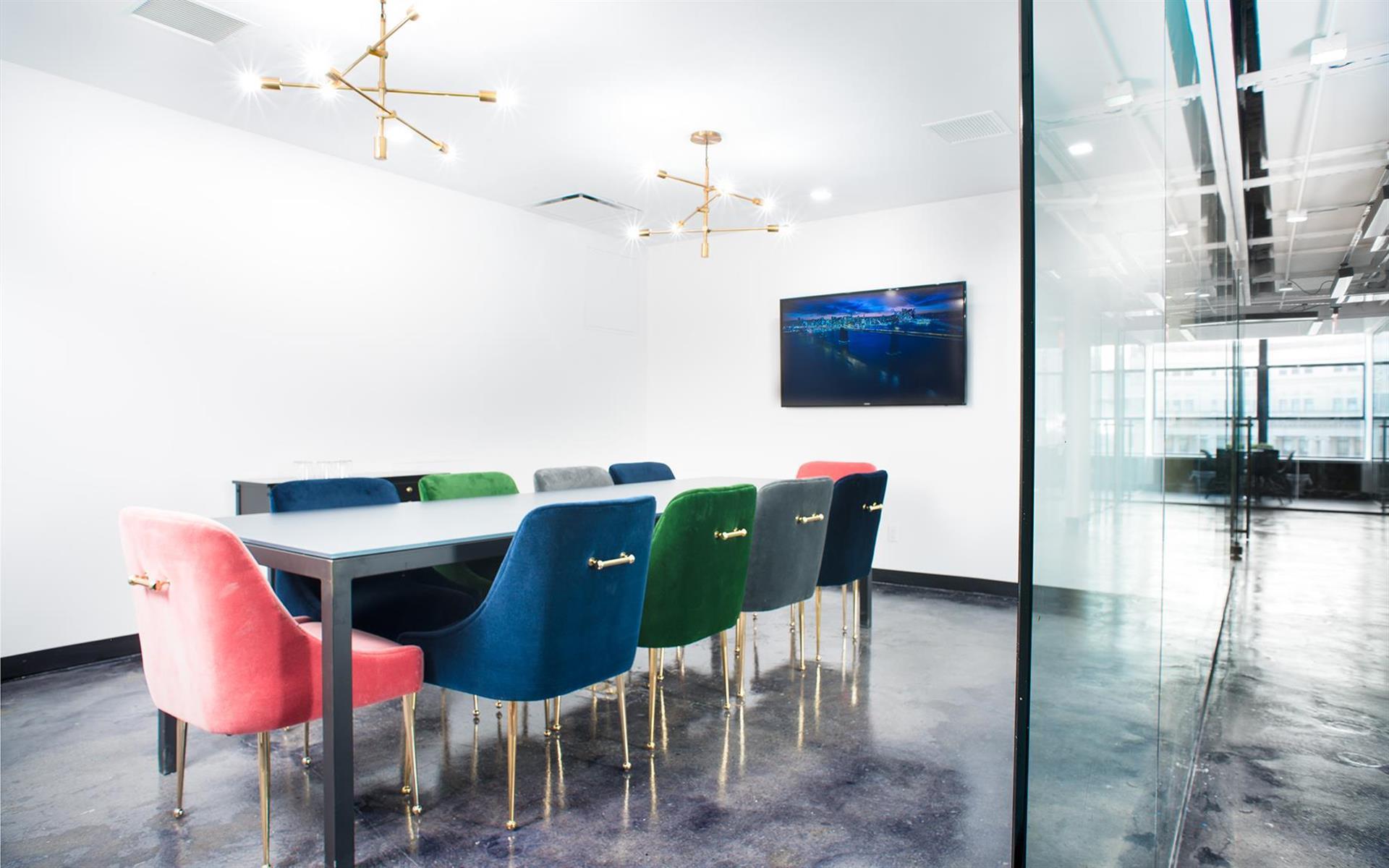 You've already seen how gorgeous the kitchen looks at this Lower Manhattan location, but what about its function? Well that's top of the line too. With an iPad-integrated payment system and plenty of snack and drink options, you don't have to leave the office to grab a quick bite – or sip – of something. The duel-headed beer taps make happy hours extra happy too. Check out this stock of goodies: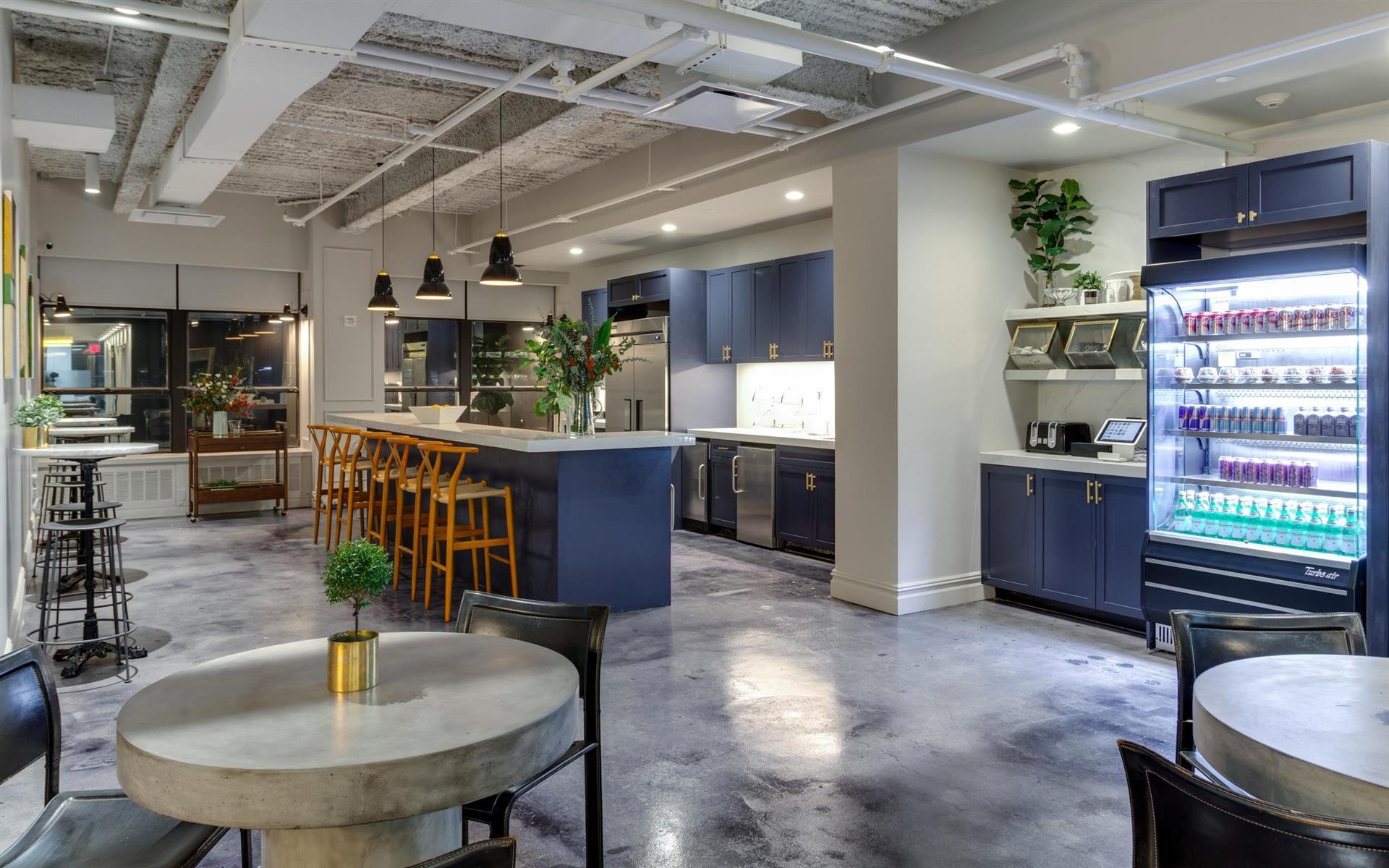 Whatever your office space needs are, there are plenty of options at BOND Collective, all available on flexible month-to-month terms. That means you can upgrade at any time…just give us ample notice. We hope you can find your next office home at the new and improved BOND Collective – 60 Broad Street. Stay tuned next week for another Workplace of the Week highlight, and don't forget to subscribe.
Get All Our Workplace of the Week Content
Enter your email below and we'll send you every blog we publish, including every Workplace of the Week and more.