This Atlanta Neighborhoods post is part of the LiquidSpace Neighborhoods campaign.
When you need space to work in Atlanta, you can find it on LiquidSpace. Let us help you choose among Atlanta neighborhoods for your next office, and be sure to check out our options!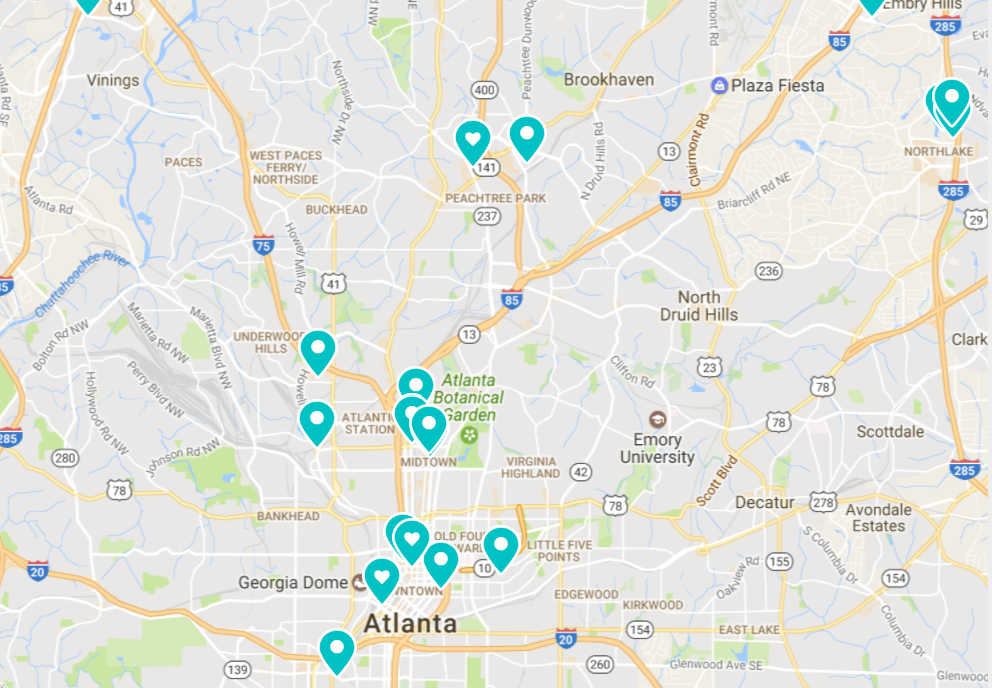 At the heart of Atlanta is Downtown. With all the amenities you could need conveniently located, this neighborhood has plenty of design-friendly and upscale office options. Peachtree Offices at Downtown are just one example. See:
Near recreation, shopping, dining, nightlife, hotels, and more, Downtown Atlanta is ideal for teams that like to stay active and entertained. In Downton you'll find the World of Coca-Cola, Center for Civil and Human Rights, CNN Center, and the Georgia Aquarium Companies. You can join the ranks of organizations including SunTrust Bank, Federal Reserve Bank of Atlanta, and The Weather Channel, all of which have HQs in Downtown ATL.
Midtown is Atlanta's center for the arts, featuring diverse flexible office space options to suit an array of workspace needs. Along Midtown Mile you'll find Peachtree Street, ideal for a casual stroll, or the way to work if you're at Servcorp – Atlanta 12th & Midtown on Peachtree Street. Check out the views from Servcorp: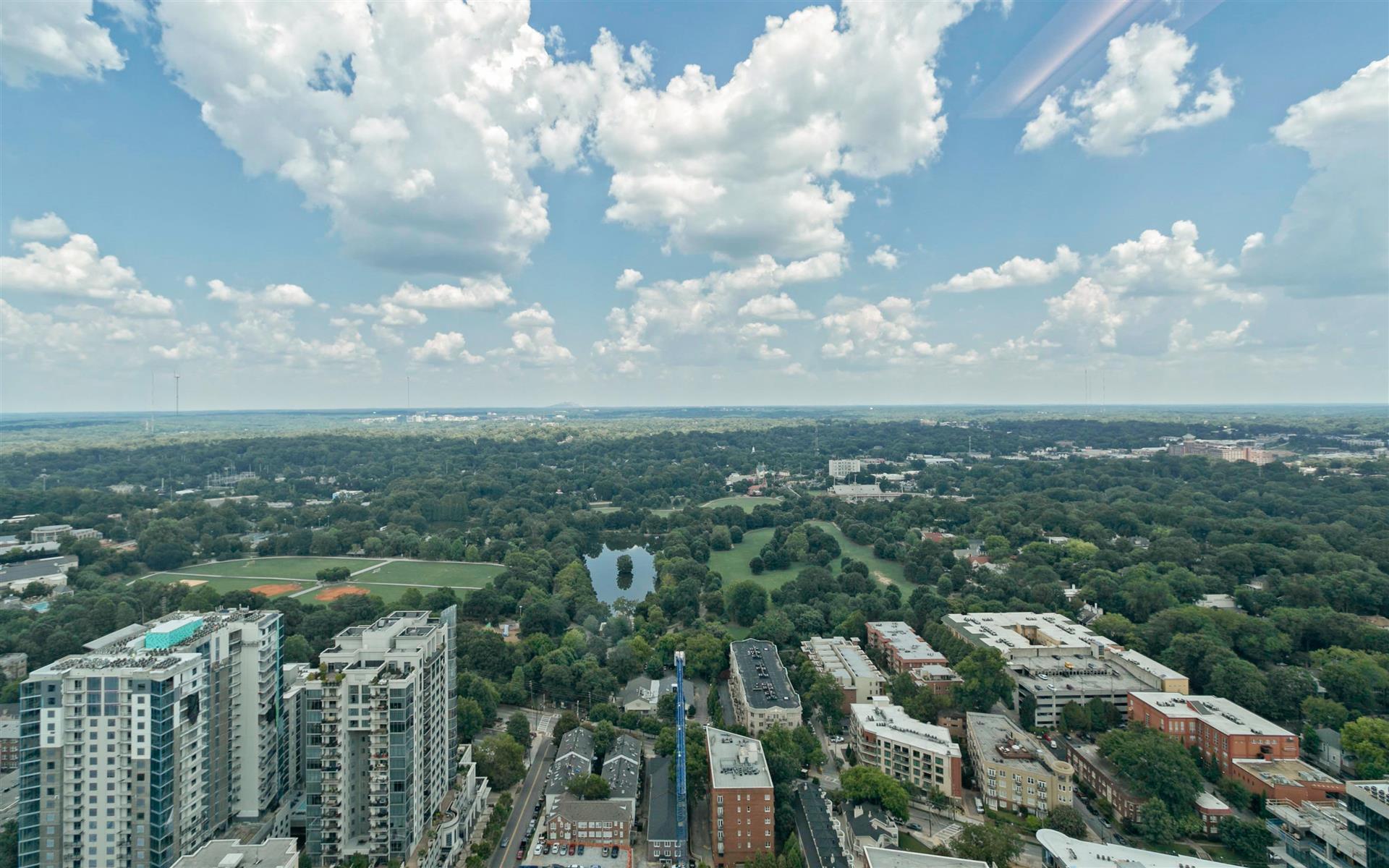 Arts abound in Atlanta's midtown. There's the Fox Theater, the Center for Puppetry Arts, and High Museum of Art. There are also plenty of outdoor green spaces, like Piedmont park, where you'll find people jogging, rollerblading, and biking. Companies that thrive in community-driven neighborhoods should check out Midtown, Atlanta for workspace.
This low key neighborhood features plenty of hidden gems and that includes workspace. One of the best community workspaces is a hip, tight-nit venue called Alkaloid Networks, where a dedication to dedicated desks helps create a consistent sense of community.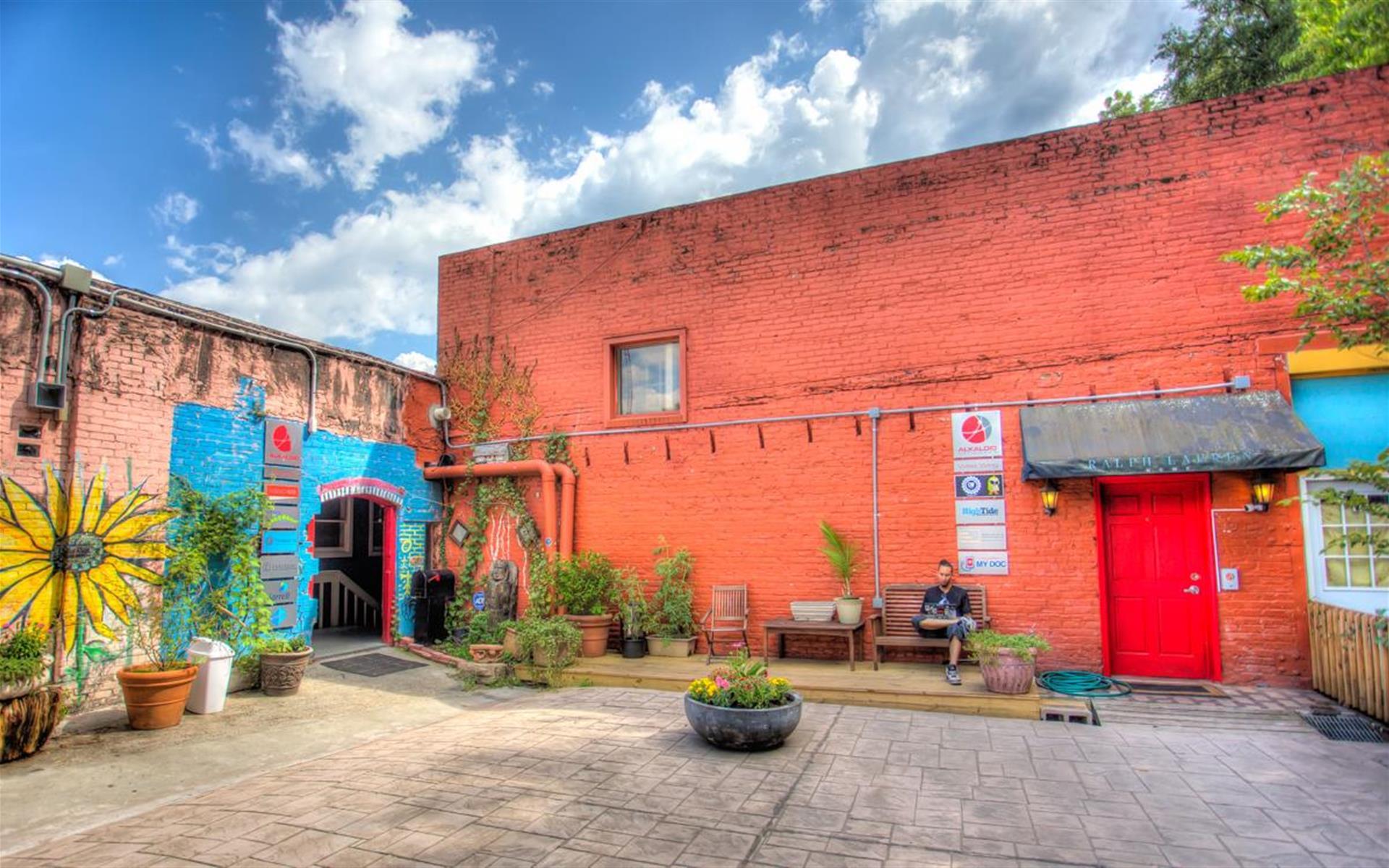 This venus is ideal for creatives and dreamers, and in fact the Old Fourth Ward neighborhood is best known as where Martin Luther King, Jr. lived as a child. There plenty of coffee shops, restaurants, and boutiques in this neighborhood, which is fairly spread out, but still well connected. For scrappy startups who want to find a neighborhood where they can pursue their dreams, O4W is the perfect spot.
Buckhead is one of the most affluent neighborhoods of Atlanta, and the luxury office space options here are perfectly suited to Atlanta's home of the rich and famous. For big time board meetings, there's few better options in the city than at Servcorp – Atlanta Buckhead. Take a look: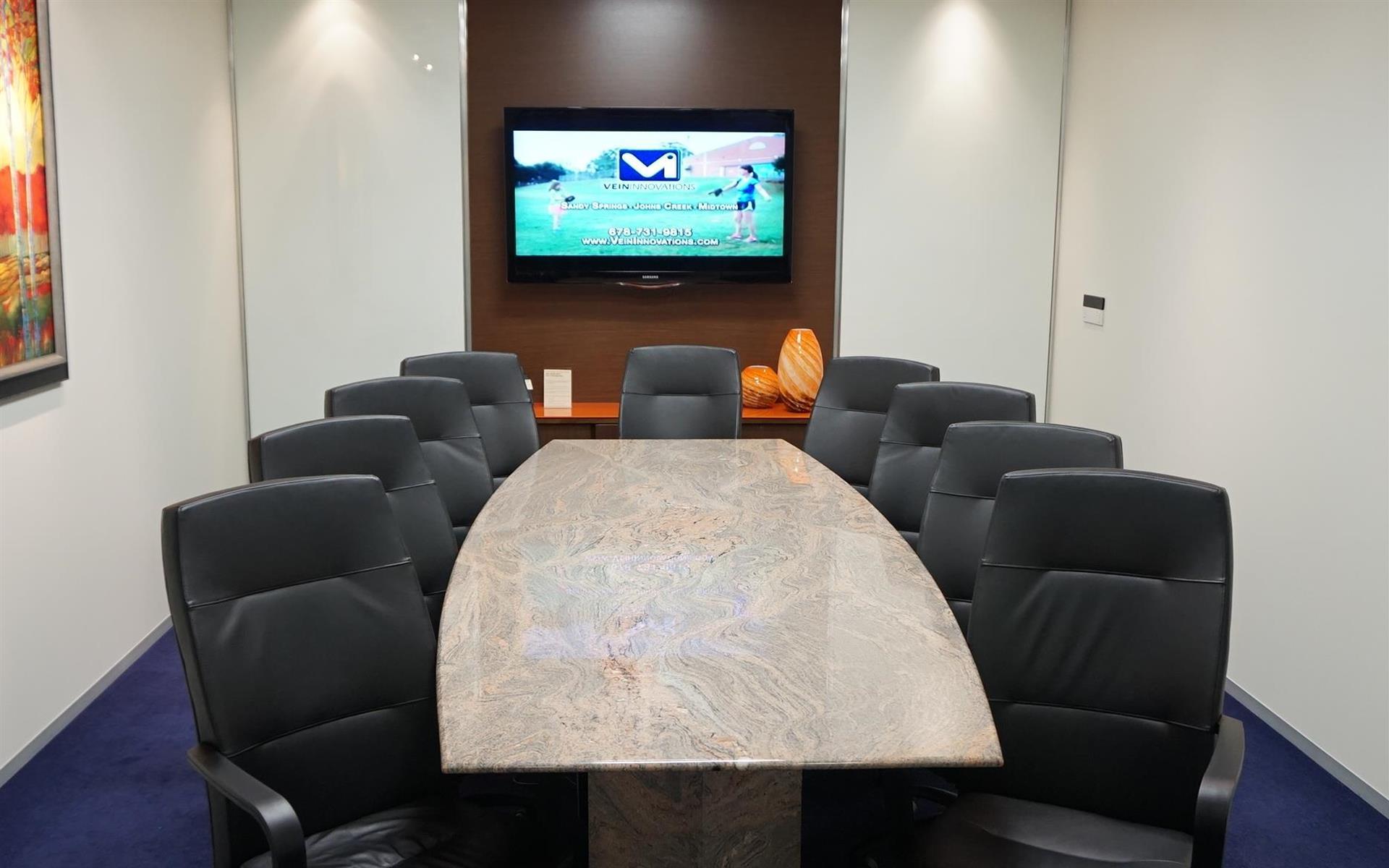 As more construction gets underway in the burgeoning Buckhead, look for this neighborhood to grow even greater. Buckhead already has great shopping, restaurants, and nightlife plus there's LEGOLAND, the Atlanta History Center, and Buckhead Theatre for a bit of adventure. For a great outdoor space, don't miss the Chastain Park Amphitheatre. You can be a part of this classy neighborhood and enjoy all it has to offer. Just find a space that suits you, tour it, book it, and move in. Easy!
Dunwoody is gentrifying quickly, and it also is one of the fastest growing districts in the city, commercially. That means business is on the rise. And when you need to get things done, you have to have the right workspace. You can't go wrong with the options at FinPro Solutions. They even have upscale and super comfortable furnishings. See: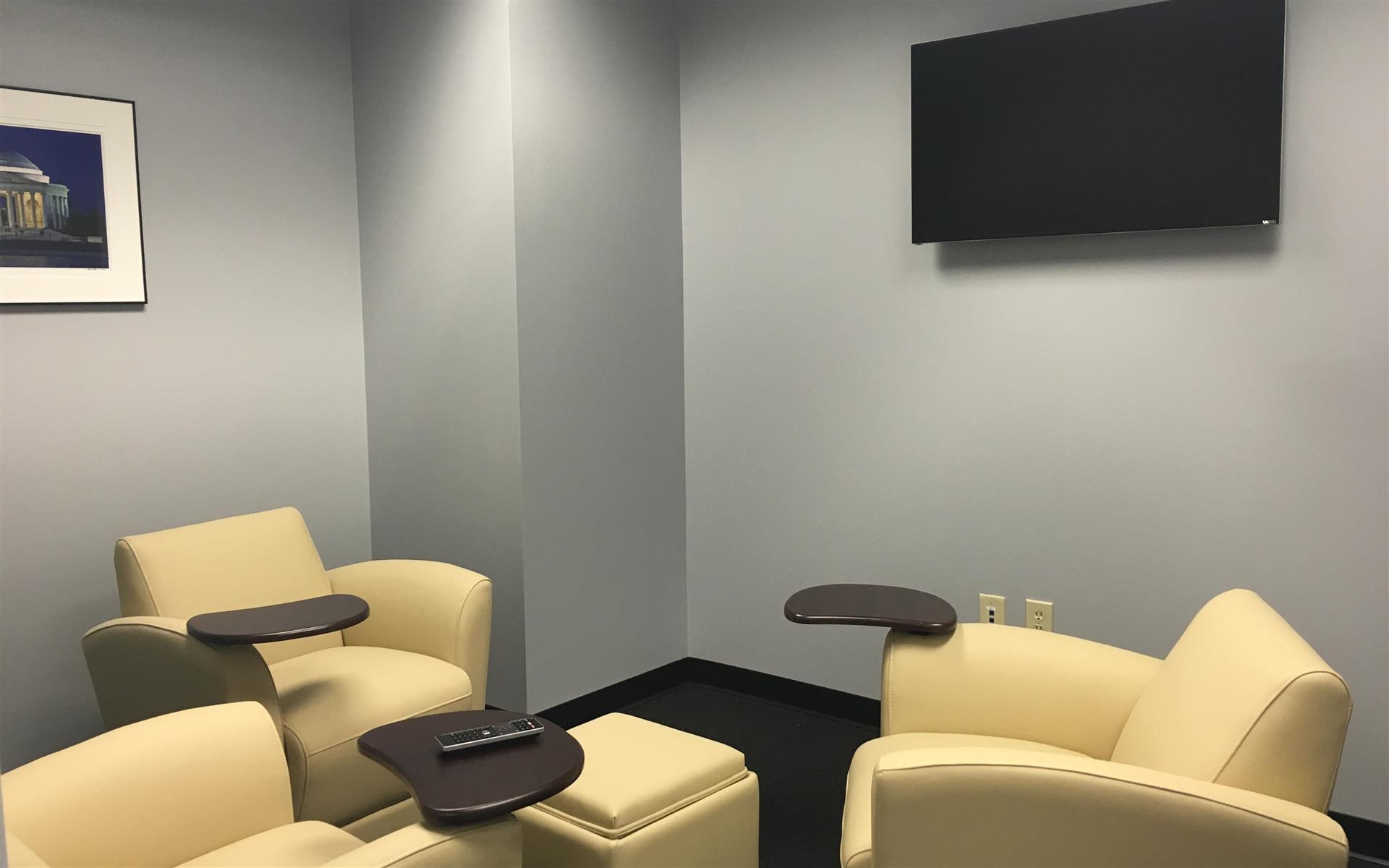 Dunwoody is home to a Mercedes-Benz HQ and State Farm office, both of which are somewhat new to the area. If mall shopping is your thing, then the gigantic Perimeter Mall will make you happy. There are no shortages of activities, eateries, and shops in this area. Make Dunwoody your next office home if you're a company or professional who thrives on rapid growth.
Thanks for reading our Atlanta Neighborhoods guide. You can read all our guides here and don't forget to subscribe!
Get All Our Neighborhoods Content
Enter your email below and we'll send you every blog we publish, including all our neighborhood guides.