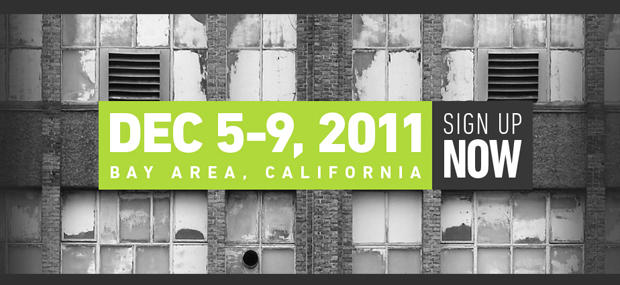 It's been awhile since we last blogged, and that's because we've been heads down on-boarding venues and perfecting our software to allow you to do it yourself. As of last week, you can add and manage your venue with our new self-serve interface.
We're ready for all comers, so….come on, what are you waiting for? There are 1 billion mobile workers out there. Whether you're a startup or a big brand, an SMB or an office business center, you probably have excess capacity that can be better utilized. And along the way, you can have a lot of fun, foster new connections and make great money, too.
Now let's get down to the big news.
We're happy to announce an entire week dedicated to celebrating mobile working, December 5-9 in the San Francisco Bay Area. We're calling it Mobile Work Week.
It's a LiquidSpace open house across town. For an entire week, venues throughout the Bay Area have opened their doors in celebration of a new way of working and living.
And to learn how you can participate, check out our splash page soon to be unveiling all the week's programming details.
If you are interested in being part of the week, email us at mobileworkweek@liquidspace.com.
Get ready, it's going to be a lot of fun.
Mark