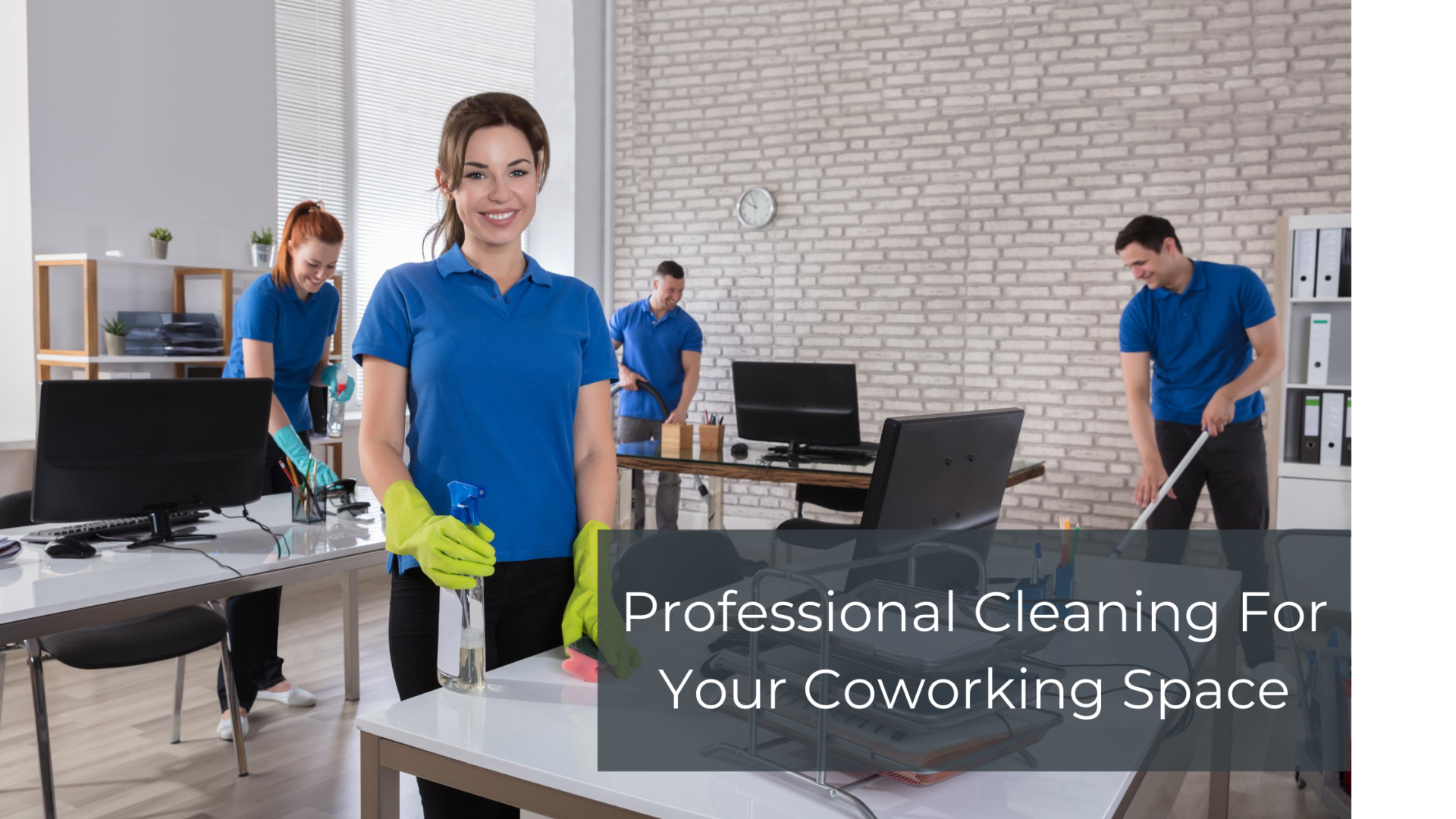 Shared coworking space has numerous advantages, however, there is always the downside of so many different people working within one area, there is bound to be mess and dirt. Working people are busy and don't always have the time to clean up after themselves, let alone others! This is why contract cleaning is a must within these working spaces. With allocated professionals to handle all those cleaning tasks, workspace users often see themselves having to clean up after other people. We take a look into 7 reasons why professional cleaning is essential in coworking space.
1. Increases Productivity
There's one big reason why people hire coworking spaces and that is to be able to work easily, without home disruptions, and be as productive as possible. An unclean workspace can lead to lost productivity leading to these workers unable to complete
tasks to the best of their ability, disappointed clients, and even lost revenue. Even increasing air quality can increase productivity by a significant amount, so having cleaners to get rid of all that dust can make a huge difference.
2. Keep Things Looking Professional
A clean workspace has many benefits but one that stands out is simply the presentation of the workspace. First impressions matter, in every business, and a dirty office can quickly lead to a bad one.
Prospective clients and visitors can rapidly be put off when presented with an unclean office, if cleanliness if neglected, they may think other areas of the business are neglected. Not only can this lose revenue for businesses within coworking space, but can be detrimental to the coworking companies too. Nobody wants to pay hard-earned money to spend their busy working day in grimy areas, those who are viewing coworking spaces as a potential new office are unlikely to sign contracts knowing the state of an unkept space.
Professional contract cleaners will always leave office spaces looking shiny and clean to help make sure the right impression is given to visitors the first time.
3. Tackle Those Washrooms
Shared washrooms can be the stuff of nightmares if not maintained properly. Even if those within the space are relatively tidy with their own areas and kitchen messes, most are reluctant to take responsibility for toilets and sinks. These spaces can rapidly decline if not properly looked after and can make a huge impact on the enjoyment of the space. Even simple things like the replacement of toilet paper and hand towels can become tedious and not having basic supplies available when using the facilities can be detrimental to staff. By hiring a professional cleaning company, not only will they complete daily washroom cleaning, but will also restock consumable supplies as and when needed.
4. Keeps A Happy Work Environment
It's inevitable that there will always be workers who are messier than others and some who are incredibly particular about the space they work in. This can lead to office tension between bodies in the workplace and the 'blame game' often played within the building. With so many different businesses working in one space, it's important to promote a healthy, happy culture. Professional cleaners can eradicate any hostility between people and make sure no one is moaning about one another for a reason that can be so easily rectified.
5. Reduces and Removes Risk
Safety is incredibly important in any building and should always be one of the first things to be considered during the day. However, it can easily be forgotten about. Stressful workdays and meeting deadlines means the safety of staff and visitors can be overlooked. Spills on the floor, blocked fire escapes and cluttered stairwells can all be hazards. Not only can people hurt themselves, but office owners can also face legal repercussions if proper health and safety procedures are not correctly followed.
Avoid injuries and potential lawsuits by passing these responsibilities to professional cleaners who have full training and experience in all health and safety matters.
6. Full Flexibility
Coworking space is constantly changing, there can be times when there are no more spaces available, and others when it can be almost empty. This can change the demands of cleaning services, from providing extra cleaners to pausing services for a few weeks. Contract cleaners provide flexibility with their services and providing enough notice has been given, these services can be altered when needed.
Deep cleaning can be provided at an ad-hoc basis for the end of renting contracts to prepare for new workers. If the space has been unfortunate to have a COVID-19 case, cleaners have full knowledge and training on how to thoroughly clean these spaces to reduce the risk of further spread.
7. Reduce Storage Space
Cleaning chemicals and equipment such as vacuum cleaners and mops can take up a lot of precious floor space within coworking offices. Cleaning chemicals are also required to be stored in a certain manner if they are deemed hazardous, this means secure cabinets with lock and key. Most professional cleaners bring their own tools to each shift and remove them when completed, meaning there is no need to take up space to store any of these. If cleaning products are required to be stored onsite, these professionals will have full training in COSHH and color-coded cleaning, meaning there is no risk of cross-contamination or hazardous materials coming into contact with people's skin.
Coworking space and easily become off-putting without the right cleaning process in place. Don't risk unimpressed visitors and disheartened workers due to something that is so easily rectified.
Professional cleaners have experience with numerous businesses and can tailor make a cleaning program to suit every building.
About the Author
Stephen Hooley is the Operations and Marketing Director at GCC Facilities Management. Established in 1975, GCC FM provides a range of commercial and contract cleaning services to multiple industries across the UK.