This year has completely altered the modern workforce, as millions of people began working remotely due to the pandemic. In the middle of the summer, a staggering 42% of US workers were logging into the virtual office. With COVID-19 still infecting record numbers, it has yet to be seen what the future of remote work holds. KPMG, however, found that 68% of large-company CEOs plan on downsizing their office space, even if a vaccine is quickly implemented. This isn't surprising, as Twitter, Facebook, and other well-known companies, have announced that work from home is here to stay – permanently.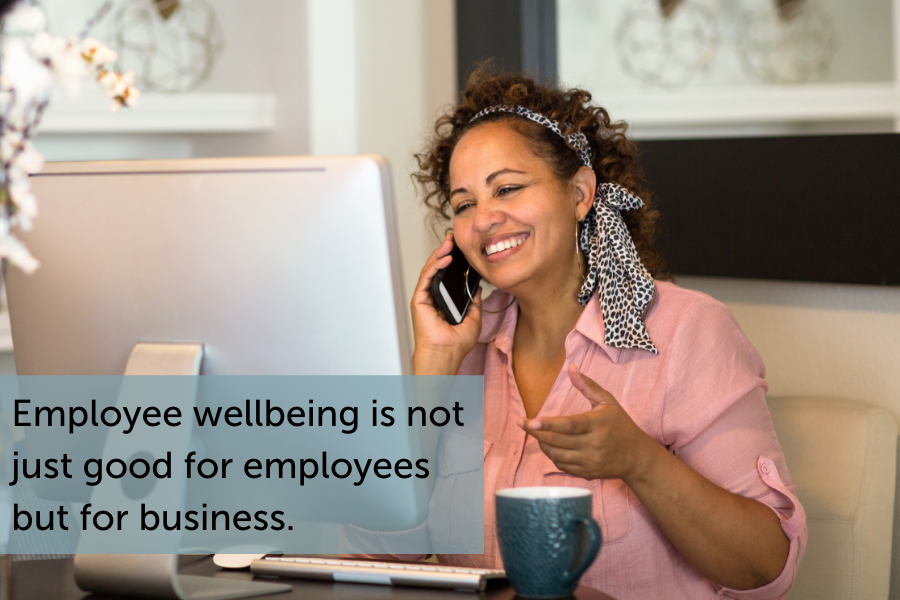 Before the coronavirus, companies were already implementing remote work policies. Many employers allowed for hybrid models that let employees to split their time between the office and home. During the pandemic, many businesses have discovered that employees are capable of performing well (and sometimes better) away from the confines of a physical office. Adopting excellent remote work policies today will only help companies thrive in the future as more and more employees come to expect such policies.
Ensuring employee wellbeing is not just good for employees but for business. A recent survey found that 22% of employees were happier working in remote settings, which suggests that there is an opportunity for employers to embrace a new workplace model: Work From Anywhere. When permitted to punch in from wherever, employees can choose locations where they are the most productive, be that home, a coffee shop, a library, or even a temporary private office. The possibilities are truly endless.
Managers need to help employees to prioritize their personal wellness, which begins with a welcoming and positive work environment. This is certainly more difficult in a virtual setting, as it is harder for team members to build and fortify relationships remotely. But it is possible. Here are some ways that employers can support their workers' wellbeing, with the goal of adapting to this new way of working for the post-COVID era.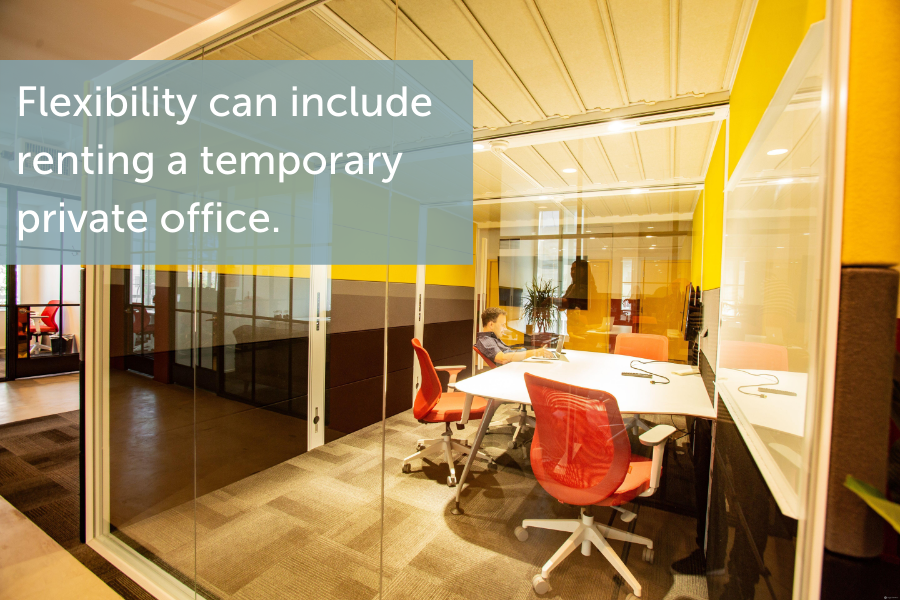 1. Offer Flexibility
The flexibility that remote work offers can be a tangible benefit to employees. In the office, it is much more common to have the expectation that employees work from 8 to 5 and take a 1-hour lunch break, with little room for adjustments. That's the norm. But in reality, people have doctor's appointments, children who need to be picked up from school, and other conflicts that make this traditional schedule hard to follow.
The beauty of remote work is that it allows for increased autonomy and flexibility in employees' schedules. For example, if a parent needs to drop their child off at school, having the ability to start earlier or later will help them meet their responsibilities to the family and bring more bandwidth (and less stress) to their work.
2. Support a Work-Life Balance
A potential downside of Work From Anywhere is the blurring of lines between work and life. A healthy work-life balance is a high priority for many, if not most, employees', so it's important to ensure that employees have manageable workloads by setting reasonable objectives.
Balancing work and life is key to reducing stress and improving productivity. But without seeing employees face to face regularly, it might be hard to gauge everyone's stress levels. Managers should encourage frequent and honest communication with their teams to be sure that no one feels overwhelmed by their workload. Companies should make it a priority to reevaluate team goals and create a space where people can voice their concerns when they are overburdened by their projects and responsibilities.
Your employees' wellbeing will only benefit from managing work-related stress. This, in turn, will help make the company a better place to work. Through effective goal-setting strategies, managers have a shot at reaching business goals, while also creating a work culture that encourages teamwork and job satisfaction.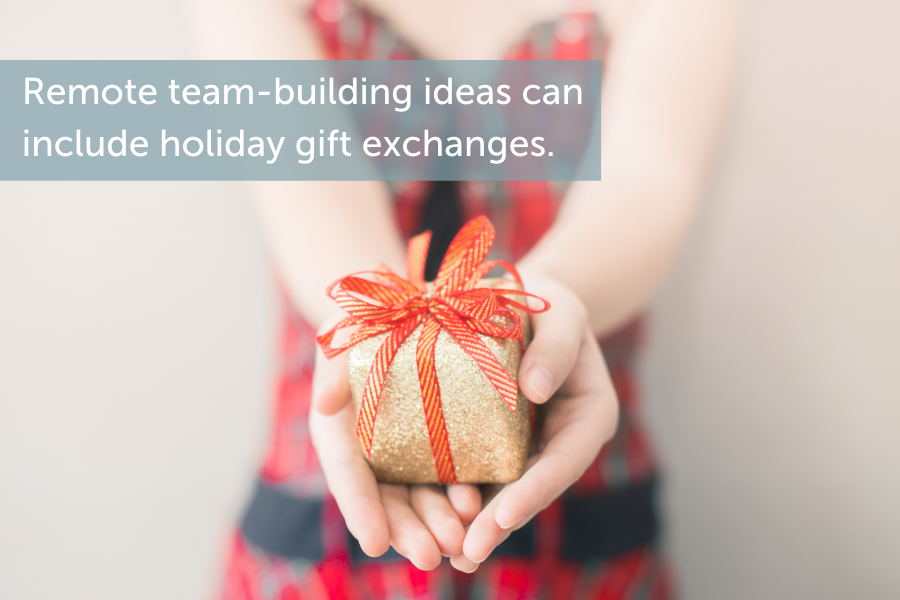 3. Build a Caring Community
Working in-person 40 hours a week makes it easy to meet people and cultivate relationships with one another. Recreating that same dynamic when part or all of your workforce is remote is difficult, if not impossible. However, managers should still strive to create an organization that cares about its employees, and a place where they can form bonds with each other regardless of location.
Technology has made it possible for a virtual office to replace the physical one in many ways. With messaging and video calling software, for example, it has never been easier to work remotely.
Working virtually can be a very isolating experience, but by implementing team-building exercises, managers can help coworkers stay connected even when far apart. Managers can also encourage workers to rent flexible office spaces if they are close geographically. Not only does this reduce feelings of isolation, but lends itself well to collaboration and the sharing of ideas.
CEOs should consider implementing company-wide team-building efforts as well. And that doesn't necessarily mean an all-hands-on-deck Zoom call!
With the holidays around the corner, try setting up a gift-exchange as part of a virtual holiday office party. Through the use of an online delivery service, employees can send each other small, relatively inexpensive gifts, such as their favorite ice cream, candy, or even wine, all of which can be delivered that same day. After the challenging year, we have had, it would benefit everyone's emotional wellbeing to come together as a team and have the opportunity to share laughs and good spirits.
Conclusion
The ability to work from anywhere creates boundless opportunities for companies and employees. The flexibility and work-life balance alone would help relieve scheduling conflicts and burdens for many people. This can help businesses reach new levels of productivity and imagination while also giving employees optimal tools for wellness. As remote work continues to be the norm, companies, and workers both need to adapt accordingly so that they can be successful when navigating the modern workforce.
About the author
Loren is a digital marketing expert and writer who loves sharing tips on workplace wellness. In her free time, she loves to put her creative talents through DIY and home renovation topics.