Highlighting the office options at Workbar Boston, in Boston's Leather District, this is an installment of our Workplace of the Week content campaign.
Raw industrial design elements are all throughout the numerous workspaces at Workbar Boston. This venue includes options for meeting rooms, phone rooms, and shared spaces. You'll find this location in Boston's Leather District, aka LD. The professionally managed space and amazing staff ensure a complete office experience. Because you get all the benefits of a traditional lease without the hassle, you can focus on what really matters – work.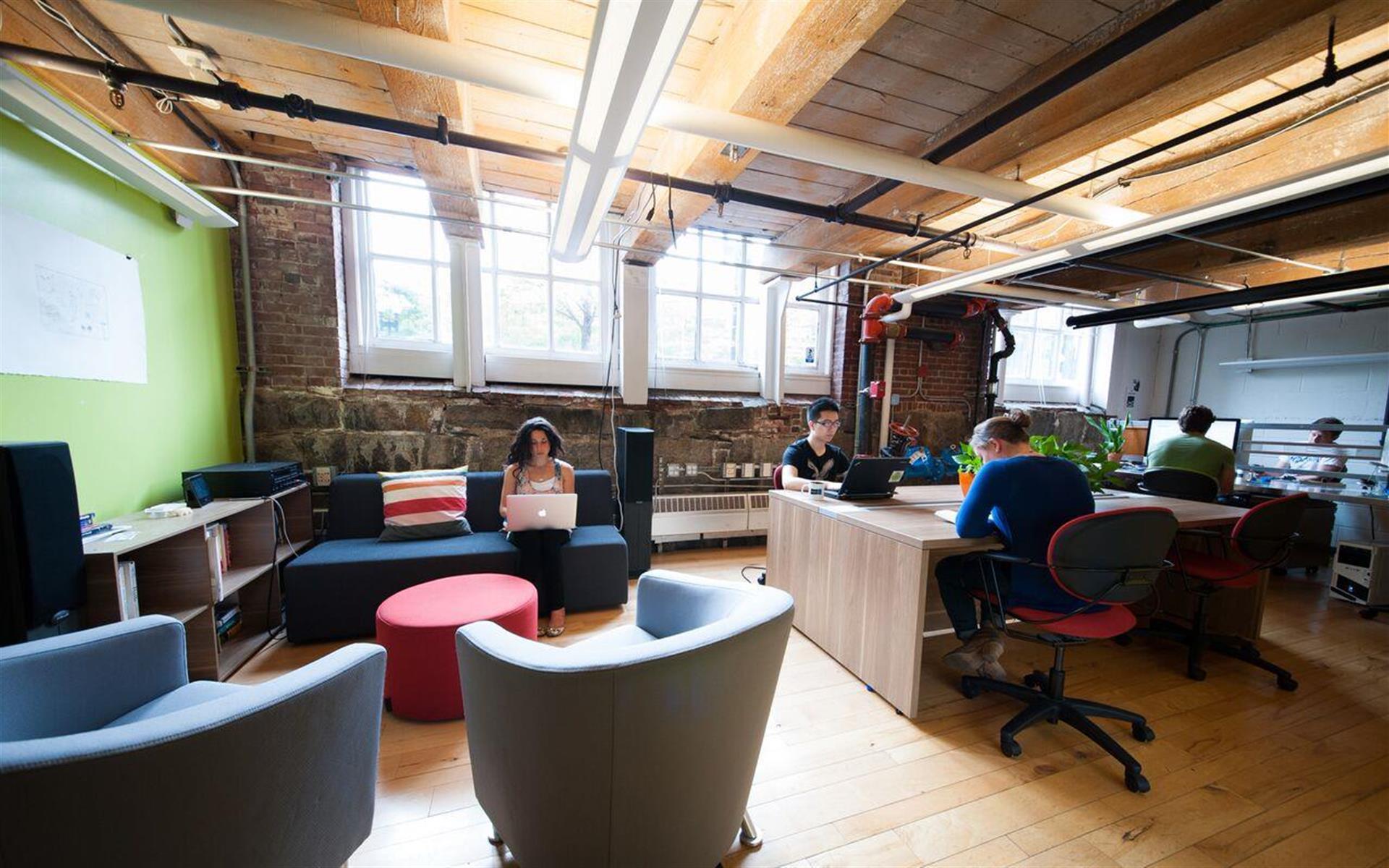 Joining Workbar as a member gives you access to more than just amazing workspace. It embeds you into a community of "business and social connection". And as a Workbar member, you get access to numerous other Workbar hub locations around Boston. That includes Workbar Cambridge and Workbar Union in Somerville, two other favorites. You'll always have options because Workbar is one of the big names in coworking in Boston.
Membership Options at Workbar Boston
There are numerous levels of membership available at all Workbar locations. The Part-time membership is the most affordable and includes 5 days of work at any Workbar hub location, during business hours. It also comes with five free hours of meeting room time.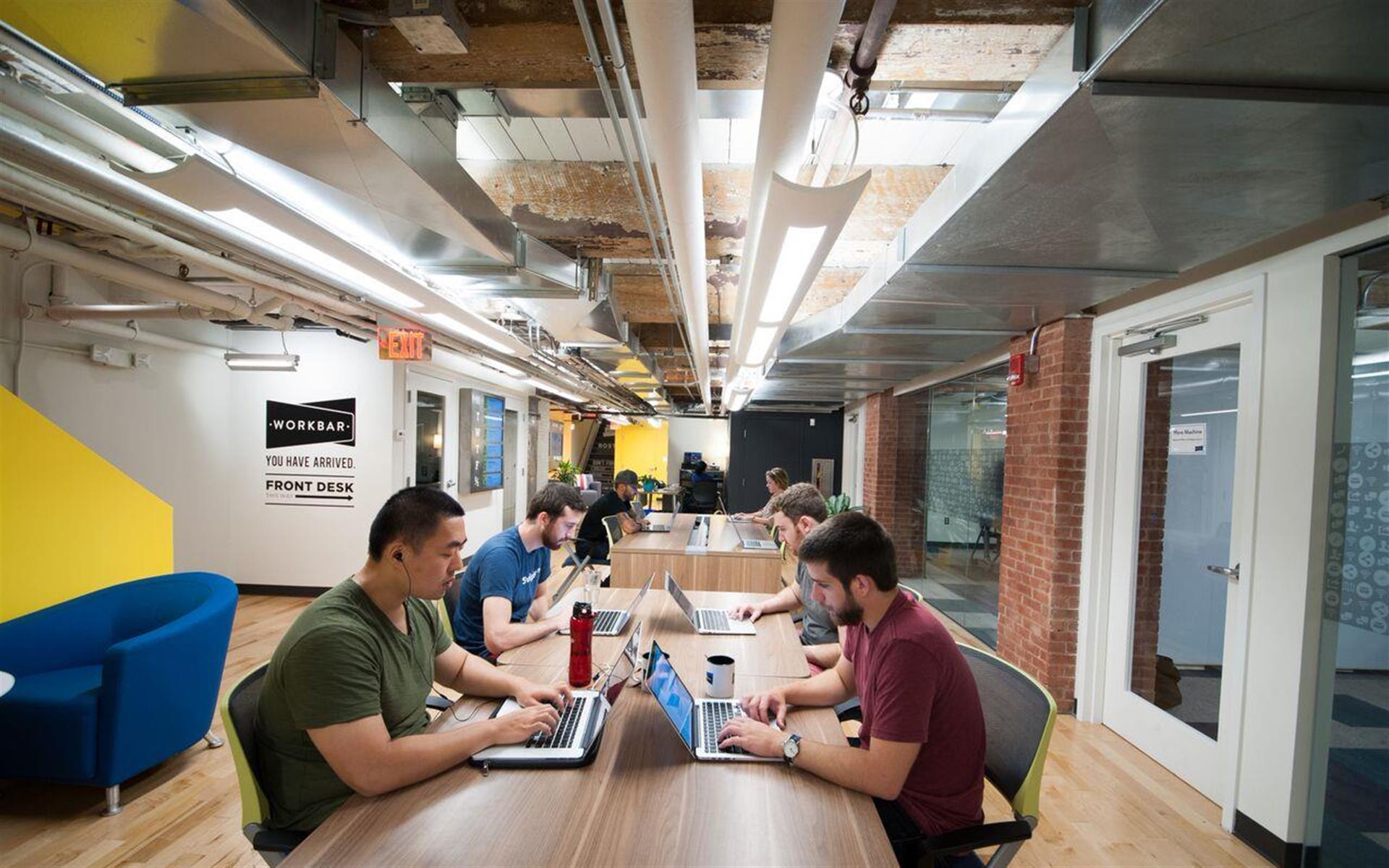 If you need 24/7 to your workspace, then you should consider upping to a Full-time membership. A Full-time membership grants you anytime access to your home-base Workbar location, access to our network of coworking spaces across the state, and meeting space inside any one of our premium conference rooms.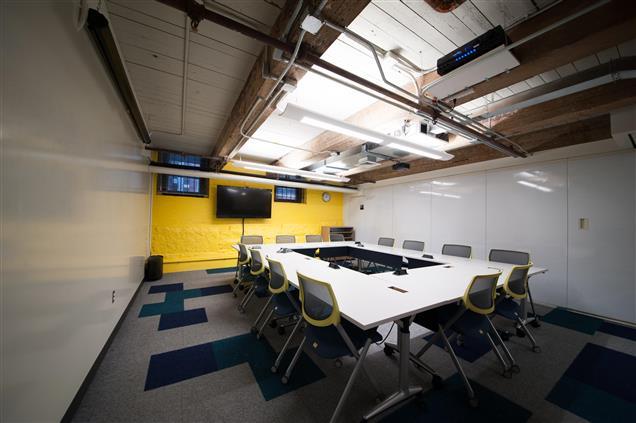 If you like to have your own private space, there's a dedicated desk option, plus the opportunity to book a private office for 1. All memberships come with the same great perks plus access to the amazing Workbar community.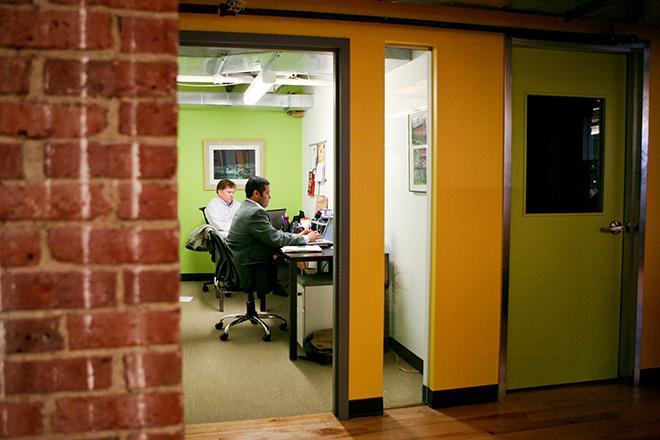 Workbar Boston, like other Workbar locations, includes super fast WiFi, private phone nooks, access to common office supplies, and printing, fax, scan, and copy services. There's also filtered water and hot beverages like coffee and tea. And we all know how important coffee can be!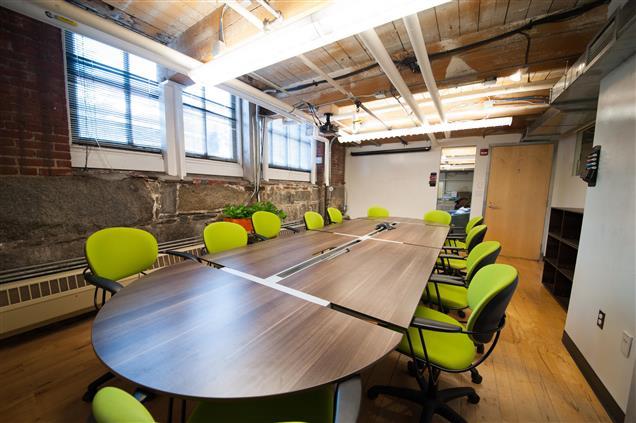 The meeting rooms at Workbar Boston have funky names like Wave Machine, Jazz, and Thunderbird. They range in size from intimate meeting space for 4 to a conference room for 14, as they're suited for growing teams. Plus, if you simply need a place to cowork for the day, you can always get a coworking day pass.
If you need space in Boston, Workbar could be an amazing choice. To see more amazing workplace options, stay up to date on all our Workplace of the Week content.