Throughout 2020, many people in the commercial real estate and flexible office industries have speculated about what the post-pandemic workplace might look like. Questions abound:
Will employees who continue to work from home flock to flexible office locations?
Will "work from home" morph into "work from anywhere?"
Will large employers embrace flexible offices at scale?
Will coworking spaces see a pronounced uptick in corporate members?
We are already seeing indications that these are possible, if not likely, outcomes. But we thought it would be good to check in with some venue operators to find out what they are observing at their own locations.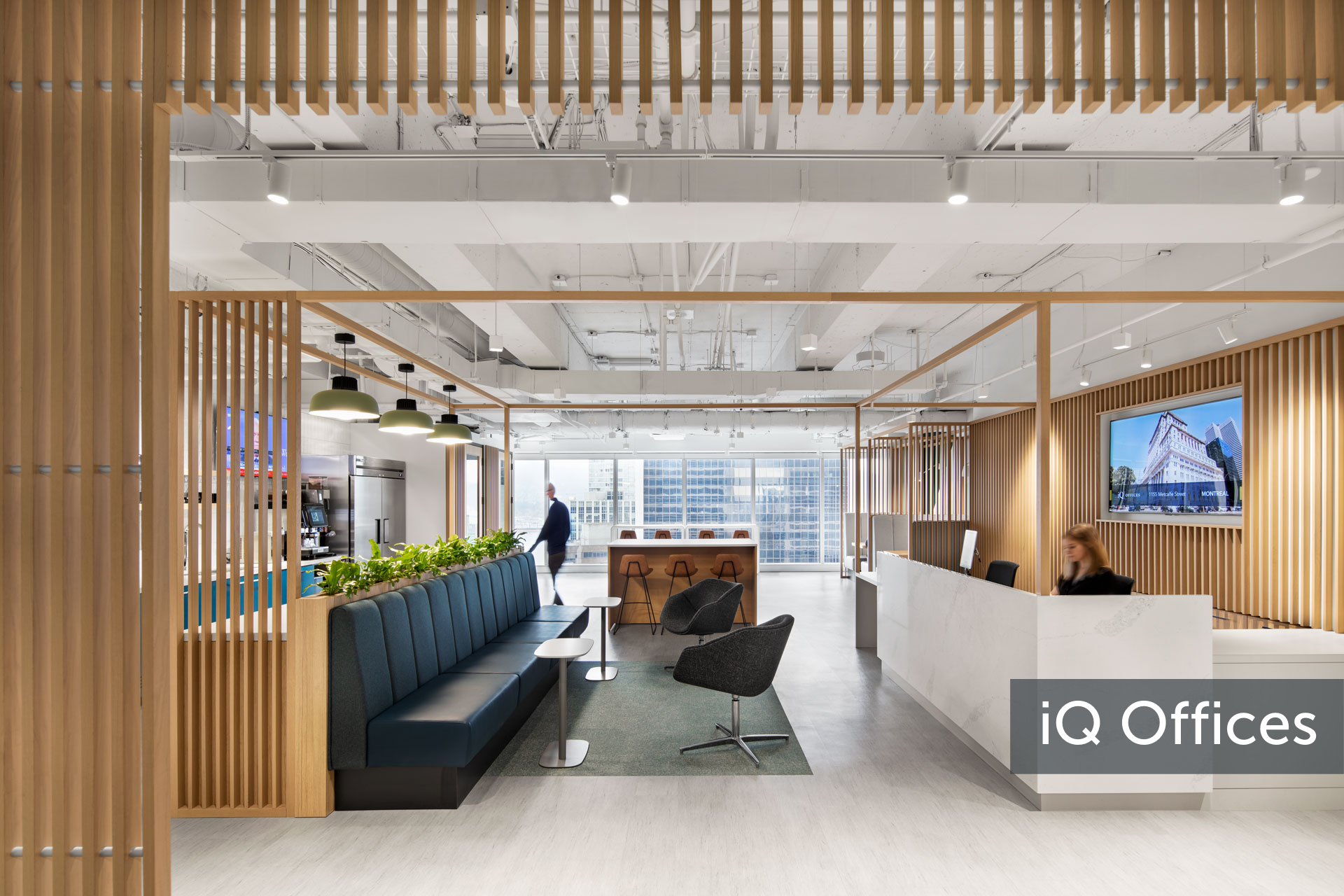 A league of extraordinary workspaces
Specifically we approached the members of LExC, the League of Extraordinary Coworking Spaces, to find out what they have observed in their local markets. In case you haven't heard of LExC, it is an organization of coworking business owners who are committed to running venues that incorporate high levels of design and customer experience. Although LEXC spans the globe, the bulk of its venues are located in North America.
Prior to the pandemic, LEXC venues served a wide range of clientele, from the independent entrepreneurs and startups you might expect to small businesses and enterprise teams. The percentage of enterprise patrons depended largely on location. For example, iQ Offices, with locations in Toronto, Vancouver, Montreal and Ottawa, reports that enterprise customers have made up 70% of its customer base. Similarly, The Pioneer Collective, which is based in Seattle and Tacoma, reports that enterprise customers made up 50% of its office memberships. "We've always needed to appeal to the enterprise customer because a lot of our early business came from Microsoft, Starbucks, Amazon etc.," said its Founder & COO Christopher Hoyt. For other operators, like Los Angeles-based BLANKSPACES and Minneapolis-based Fueled Collective, enterprise customers were historically a smaller part of the mix.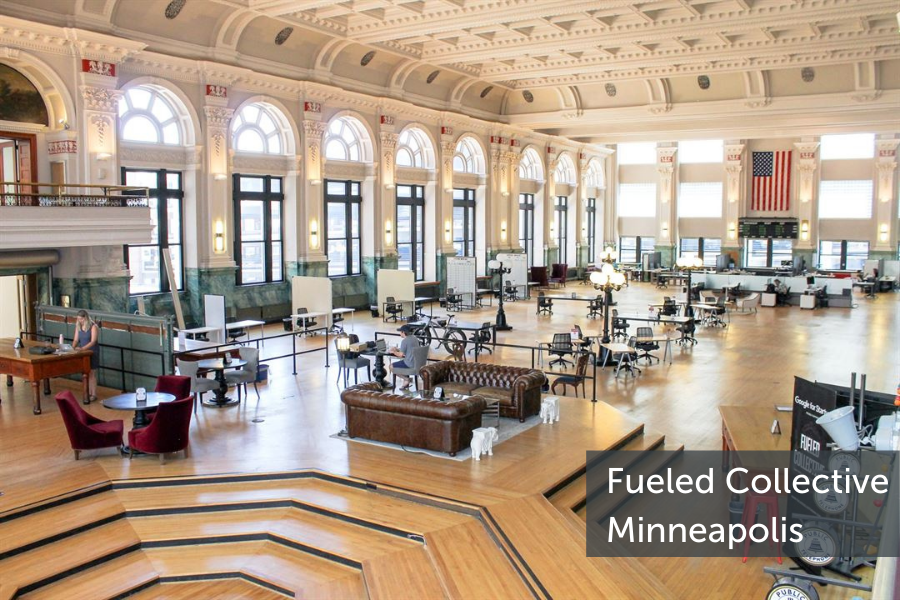 Is there a rise in enterprise interest?
Despite pre-pandemic patronage levels, many LEXC operators are indeed seeing increased interest coming from large employers. "We saw an increase in enquiries from enterprise customers in the last quarter of 2020," says Kane Willmott, Co-Founder and CEO of IQ Offices.
Colleen Moselle, President & COO of Fueled Collective, reports a similar shift. "We're seeing more inquiries for private spaces. Most are 'right sizing' from a larger space and creating a more flexible workplace for their employees, while still maintaining a professional presence," she said.
It should be pointed out that not all enterprise customers are teams. As Wolf Bielas, Managing Partner at San Diego's Downtown Works has seen, many enterprise customers are employees who seek an alternative to working from home. "Most of our corporate customers have been day users, booking through LiquidSpace. Otherwise, we have not had many high-level enterprise inquiries."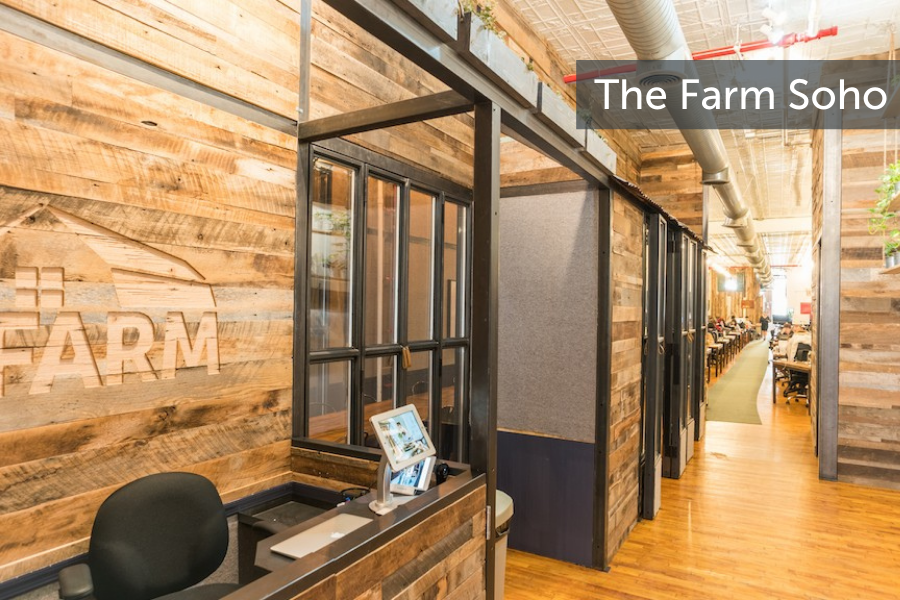 What enterprise customers need
With new customers comes new expectations and new ways of doing business. "Enterprise customers expect an offering close to what they've expected from traditional real estate – and patience with their decision making process," said Jerome Chang, Founder at BLANKSPACES.
In Minneapolis, Colleen Moselle sees a mix of corporate interest. "Some enterprise customers want month-to-month flexibility, but others are more willing to engage in longer term contracts, for the right incentives," she noted. "All have wanted at least some dedicated space, a relatively large roster and a clear understanding of meeting room dollars and extra costs," she said.
In New York City, Lucas Seyhun, CEO of The Farm, notes that his enterprise prospects are "looking for three-month commitments, with the ability to terminate if pandemic goes out of control again. So, we are offering this flexibility to them."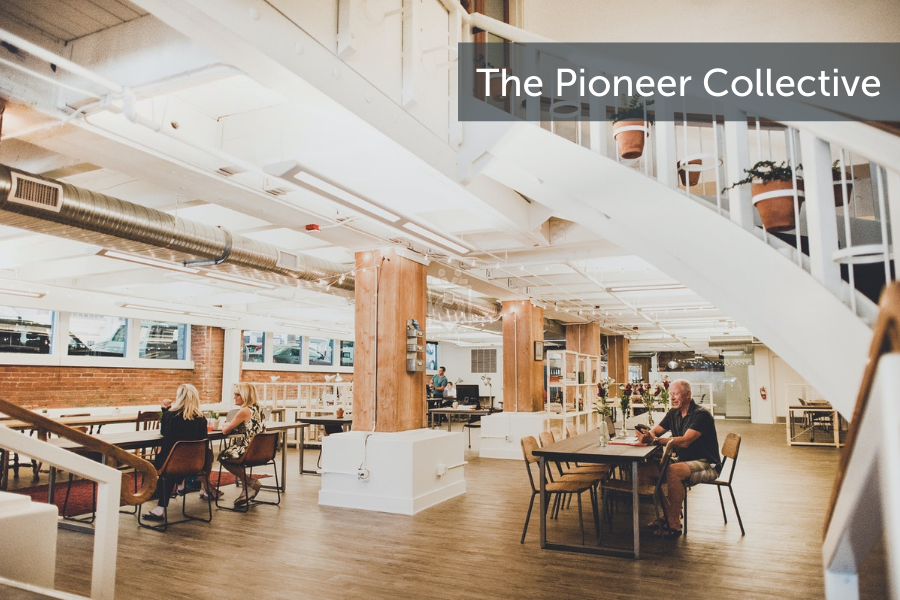 Making moves to meet the needs of enterprise customers
Coming out of a pandemic that flattened demand for flexible office space, many LEXC operators have learned to adapt and innovate in order to keep their businesses running. So, no surprise that these entrepreneurs are innovating in order to make it easier for enterprise customers to
Among the changes that LEXC operators are making:
Being willing to cut custom deals
Offering new levels of flexibility
Increasing service levels
Working with commercial real estate brokers
Joining the LiquidSpace PROTM network, which is the largest curated network of enterprise-grade workspaces and a key part of LiquidSpace Enterprise – the first and only Work From Anywhere management platform.
That said, many LEXC venues have been prepared to serve enterprise customers since their inception. "From day one we made sure to balance things like enterprise-grade IT infrastructure and security with the more organic design elements and culture that attract customers to The Pioneer Collective," says The Pioneer Collective Founder and COO Christopher Hoyt.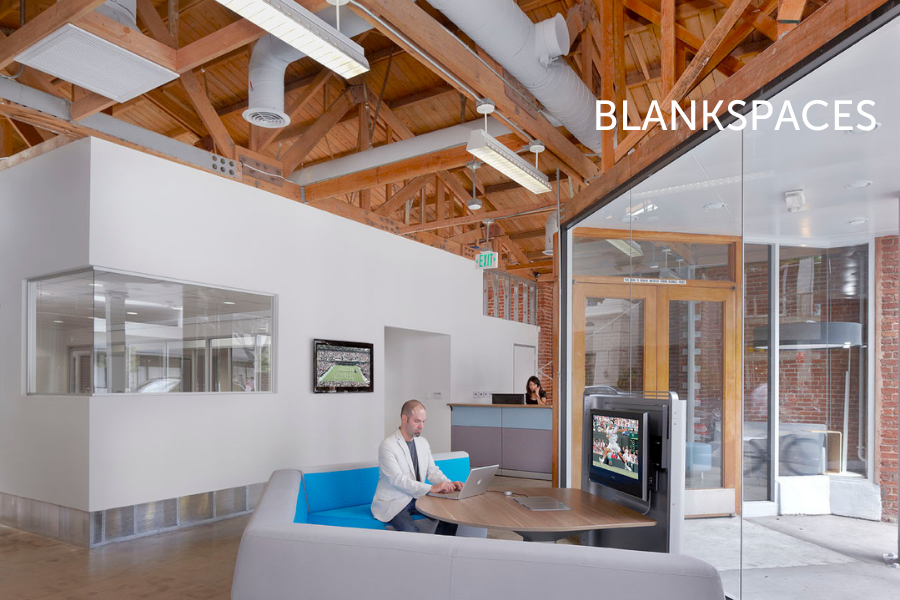 Where things are headed
With luck, 2021 will bring a recovery to the flexible office market. Perhaps enterprise customers will be part of that recovery. The Farm's Lucas Seyhun is counting on it. "As a business, we will lean towards enterprise. In fact, we are talking with landlords in NYC for property management deals."
Fueled Collective's Colleen Moselle is also optimistic, saying that she expects enterprises to ultimately account for up to 50% of their dedicated space revenue and occupancy.
Of course, results may vary by location. In Los Angeles, BLANKSPACES' Jerome Chang says "Like back in 2009-2012, I don't expect to see many enterprise customers. I think small businesses will lead the recovery."Canada's iQ Offices offers flexible workspaces for enterprise employees who Work From Anywhere