Dearest workspace, "How do I love thee? Let me count the ways."
We've come up with eleven reasons to love your workspace (on Valentine's Day and every day). There's no reason you shouldn't love your office space. Love isn't a science but if you can say yes to these 11 ways to love your workspace, we bet you'll find a space you truly adore.
1. Get a view of the city you love.
On LiquidSpace, finding a room with a breathtaking view is just a matter of a few clicks. In search filters, select "Window View" to see offices with a view near you. For example, NYC Office Suites 733 in Midtown Manhattan, has spectacular city views, especially in this private office.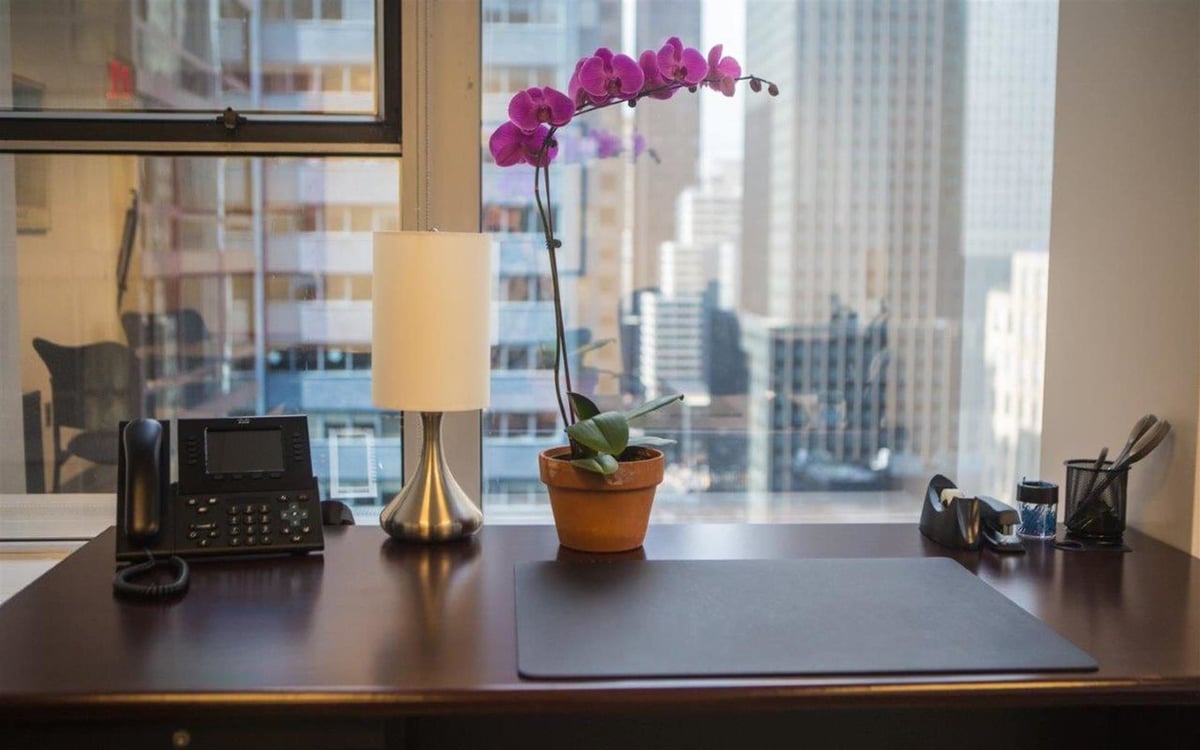 Enjoying a view like this during the day can help you fall in love with your new office space.
2. Pursue your passions in a space that fuels them.
Some people say passion is the key to a long-lasting love. We say that your office space should fuel your career and your passions, and if the two happen to be one in the same – even better! There are plenty of industry-specific workspace options on LiquidSpace, like Hanger Showroom in Atlanta, GA, a spacious fashion-focused space in the heart of downtown Atlanta.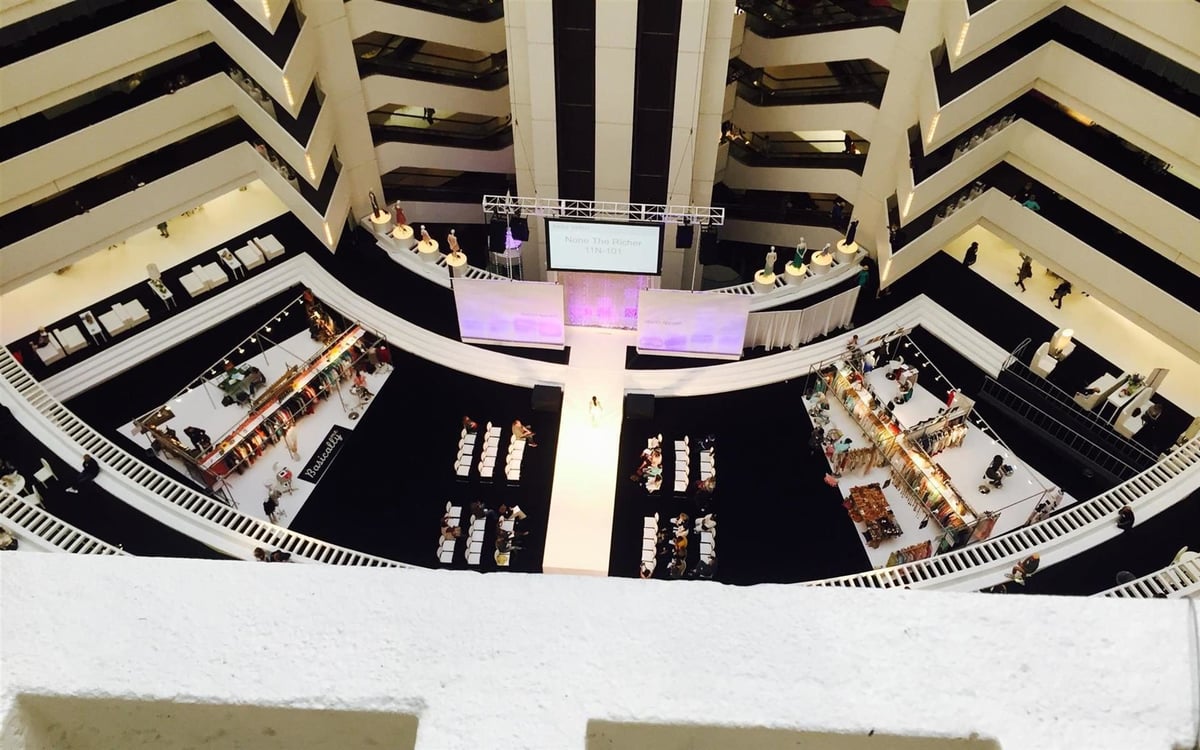 What a lovely space for the fashion-minded, and at 1100 square feet, there's plenty of room to grow.
3. Discover space in your favorite neighborhood.
Picking the right neighborhood for your office space is a big deal. But the process doesn't have to be complex or confusing. We've created simple neighborhood guides for the top cities in the LiquidSpace network to get you started.
4. Keep your #OfficeCrush close.
Whether you drive, walk, or take public transport to work, being in a convenient location is just another reason to love your workspace. Take a look at walk and transit scores for your favorite venues and spaces to determine whether you're in the right spot. Here's one Chicago workspace with near-perfect walk and transit scores.

You won't have trouble getting to Intelligent Office Chicago Mag Mile, and you can book your choice of monthly or hourly workspaces.
5. Make each day delicious.
If you're a foodie and a digital nomad, then there's almost nothing better than an on-site restaurant. Having the option to get a great meal without leaving your venue can be super convenient. At IgnitedSpaces in LA, there's a tasty cafe, Tiago, right on the main floor of the building.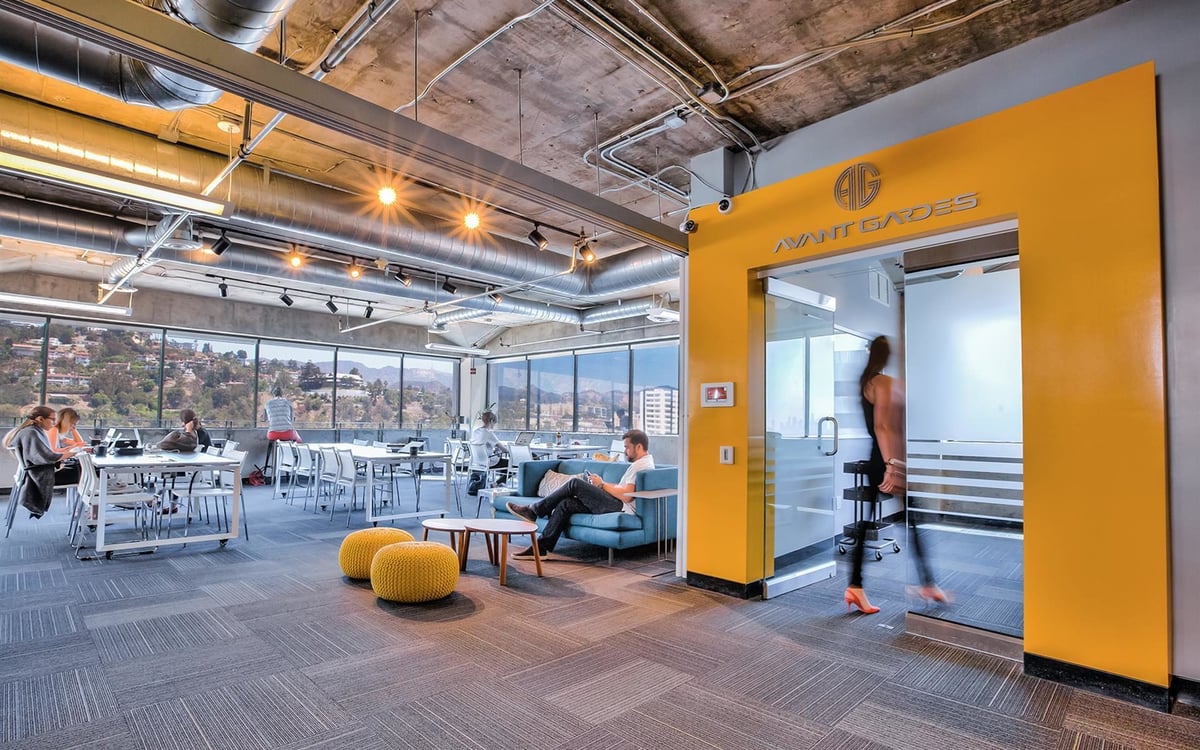 Just check "On-site Restaurant" in your own search if you want to find a workspace with a place to eat on premises.
6. Find your sweet spot.
If you work in the same space long enough, especially in a shared space, you'll find your own little nook that you call your favorite. The workspace staircase at The Yard in NYC's Herald Square is a great little place to work.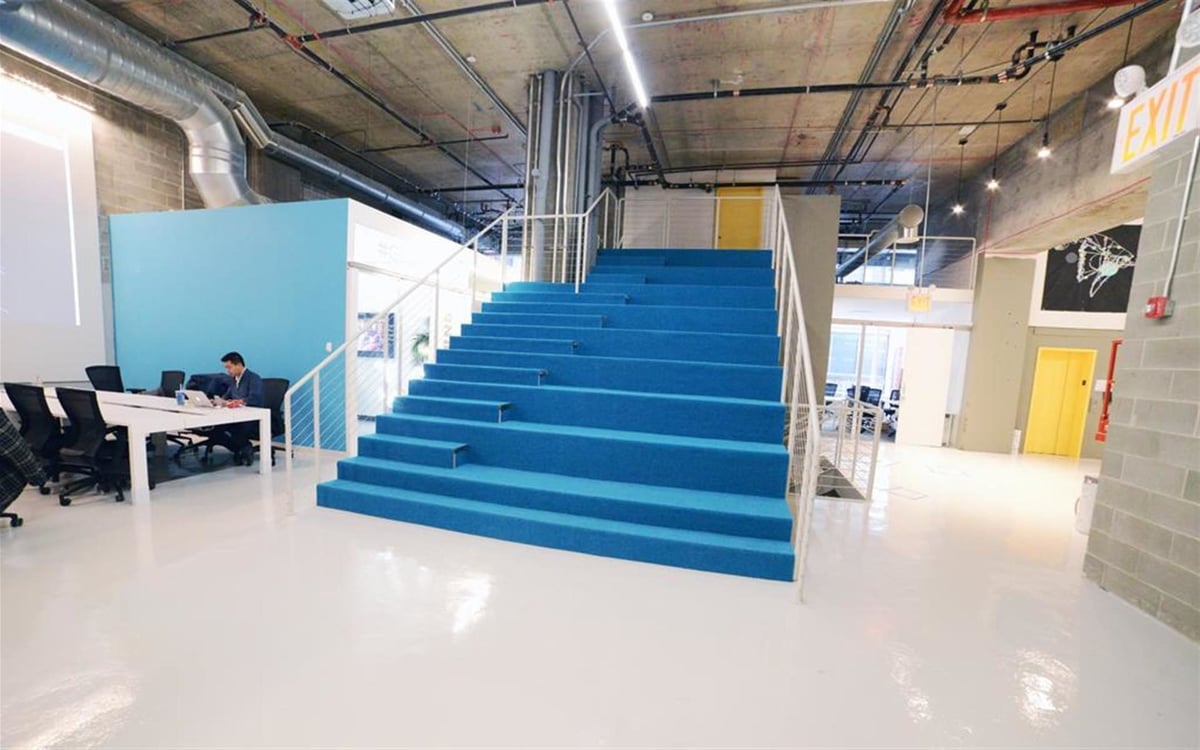 This neat little structure offers the privacy you need without removing you from the main area of the workspace.
7. Bring your best friend to work.
We're not advocating that you pull your friends out of their jobs and bring them to your favorite workspace for the day (although that could be fun too!) Rather, if you have a dog that you just can't be without, we encourage you to find a pet-friendly workspace so you can bring your furry friend to work. Downtown Works in San Diego is just one of the many workspace options on LiquidSpace offering a pet-friendly premises – and the space is gorgeous too.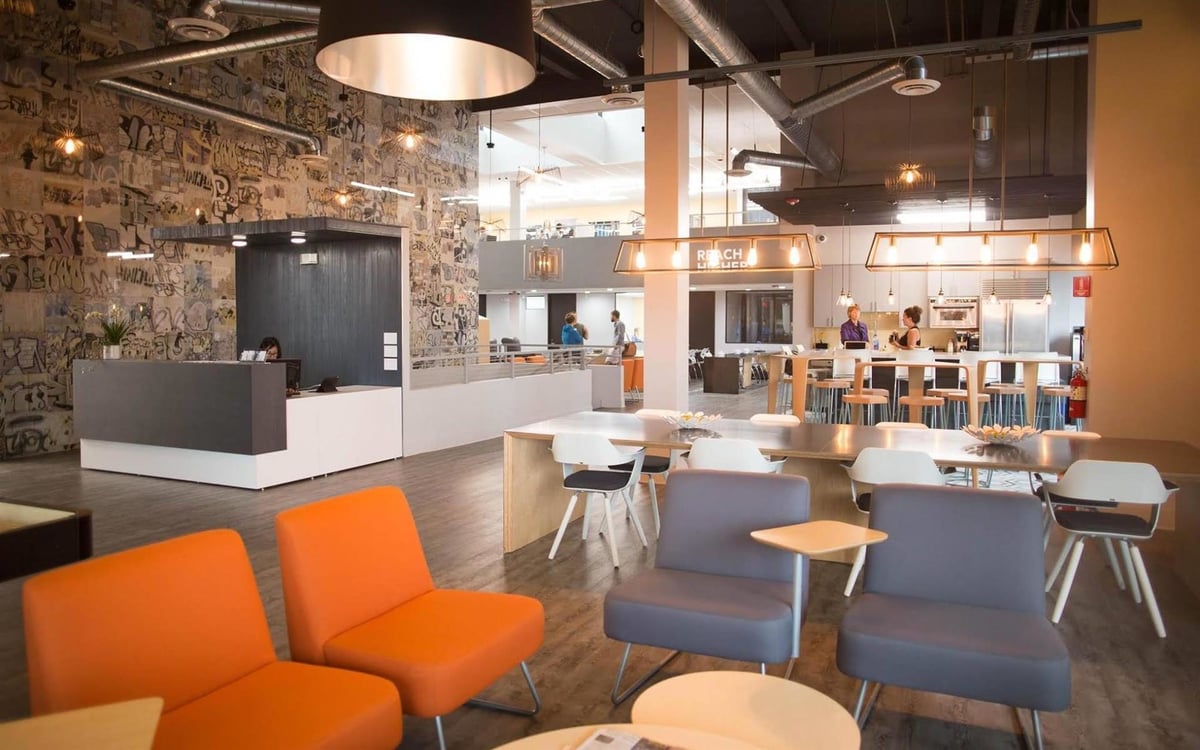 You can find your own pet-friendly workspace by adjusting your amenity search filters accordingly.
8. Stay as long as you want.
We get it – you may not be ready for a long-term commitment. On LiquidSpace you can get your space on your terms, with flexible booking options from one hour up to three years. Get the safety and security you need plus the flexibility you want with our exclusive DASH License®.
9. Find space in amazing company.
With the LiquidSpace network, you have access to amazing private companies with space to share. Here's one of our favorites.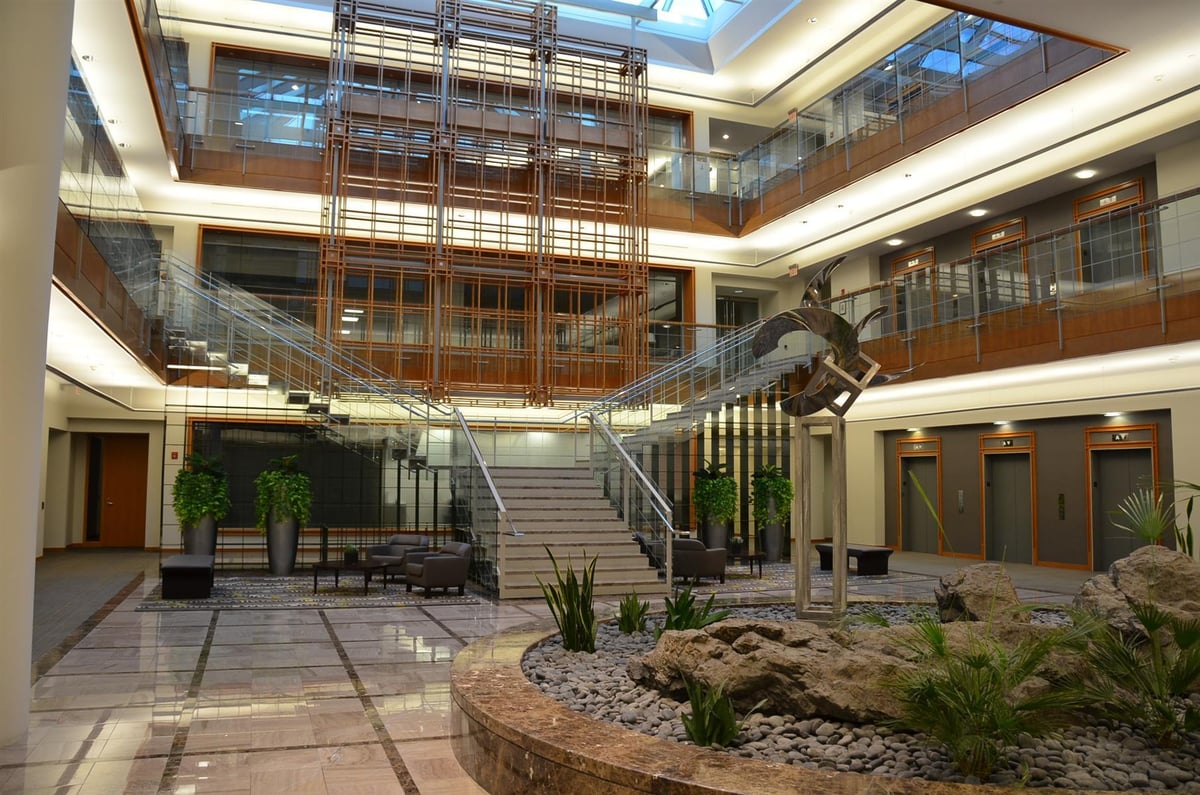 At the offices of KSP Financial Consultants, there are a couple of small workspace options available for booking. This venue is perfect for financial professionals, early-stage fintech startups, and business-oriented entrepreneurs.
10. Unlock a space you love.
When you need a private space, having a door with a lock is the key to your problems. It's easy to search for a workspace with a lock, just use your search filters like you would searching for any other amenity. Link Flex in Austin, Texas has more than a handful of private offices, all with locks to secure your privacy.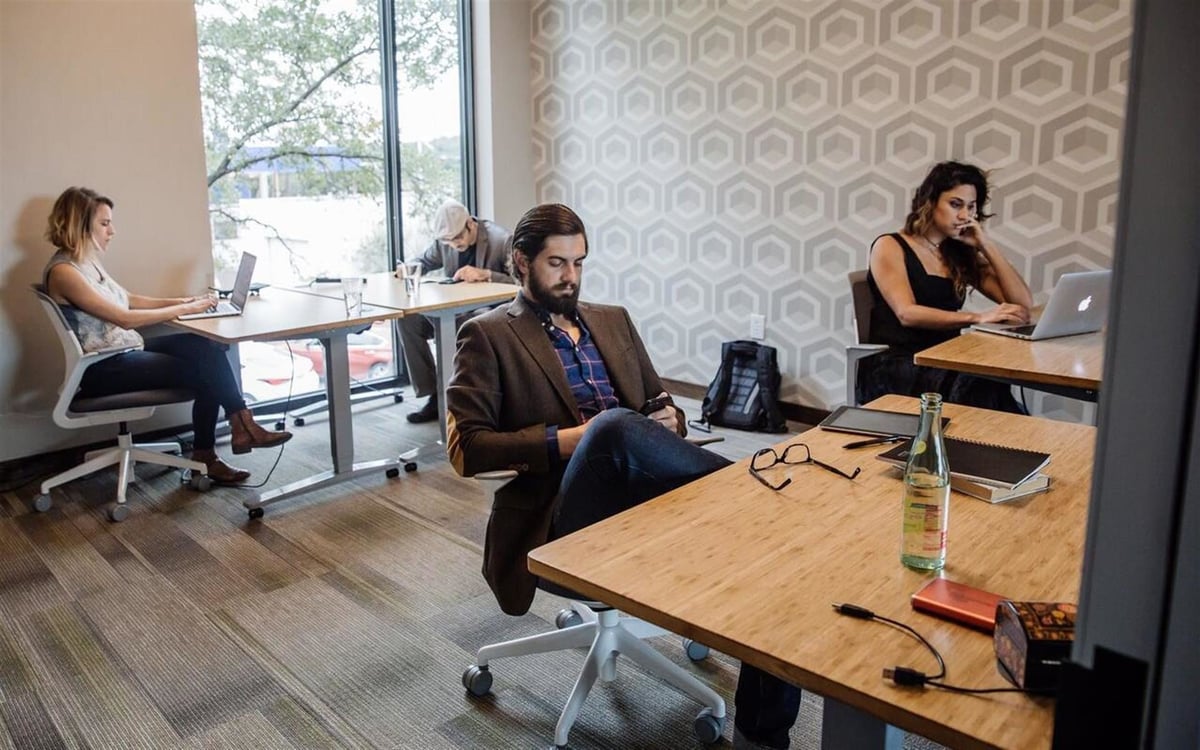 With offices for small and growing teams, you should lock up one of these workspaces before they're all gone. Maybe one could be the key to your heart!
11. Give love a chance.
Ultimately you'll never fall in love with a workspace unless you give it a chance. Luckily, you can get day passes at many of our monthly workspaces so that you can "give love a chance" before settling down into a longer term commitment. Check out ECO-SYSTM in San Francisco: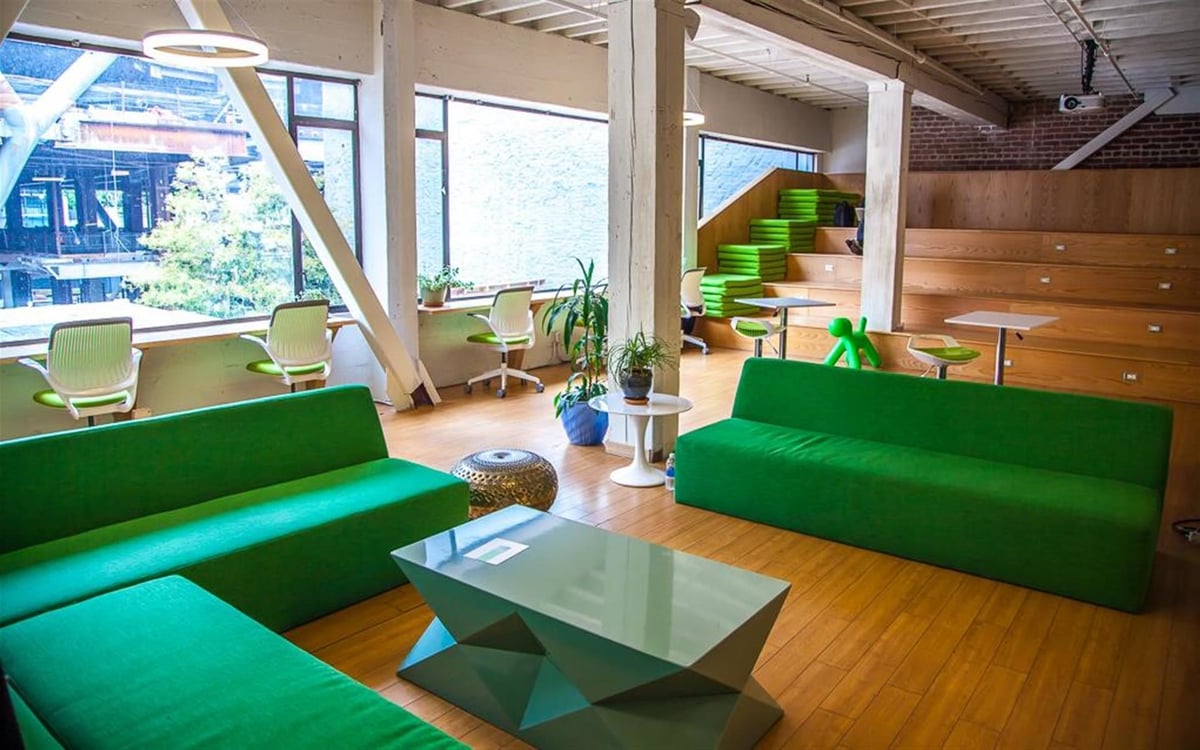 You can get a coworking day pass at ECO-SYSTM and when you decide you want something a bit more serious, it's easy to upgrade to a monthly membership, for you or your small team.
With so many ways to love your workspace and thousands of options in the LiquidSpace network, will you find your perfect office match? Start searching on LiquidSpace today.