Having been trapped in your home for nearly a year, vacation might seem like a thing of the past. But with Covid vaccines on their way, 2021 could be a whole new ballgame.
In fact, it's safe to say that 2021 is the year in which we will all establish new relationships with work and leisure. And nothing helps you balance the two like a "workation."
What's a workation? It's a period of time – one week, one month, however long you want – in which you work from a different location than where you live. The destination could be a beach resort. It could be a major city. It could be a quiet place in the country. You might work by day and enjoy yourself by night. Or you might mix it up and intersperse work and leisure throughout the day.
How does that sound? Well, here are several reasons why you could be taking a workation sooner than you think!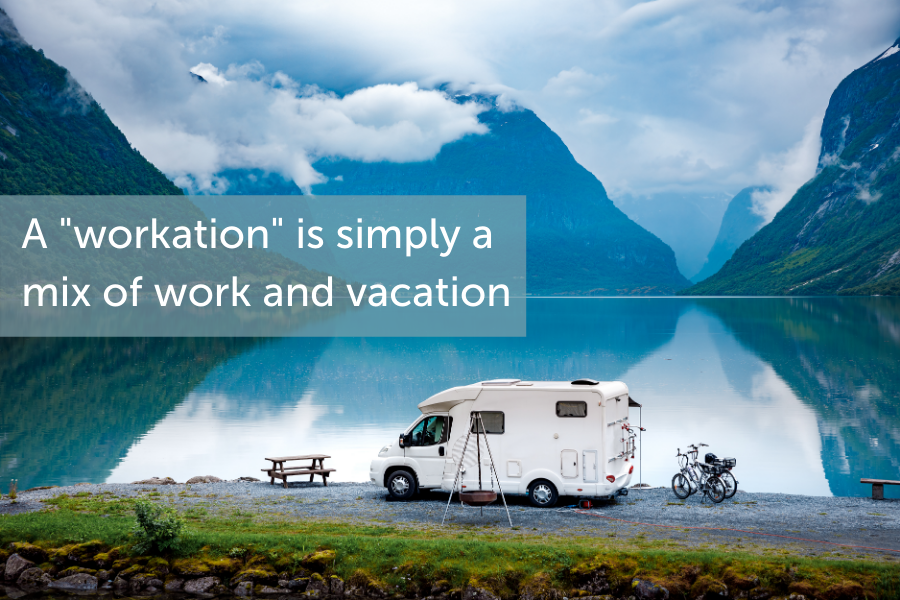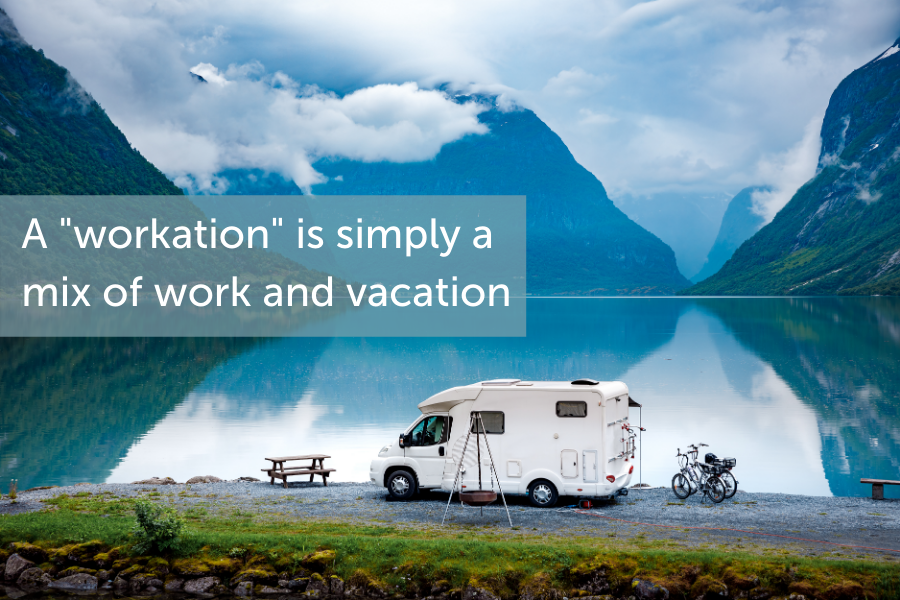 A Workcation is What We All Need
You might be wondering, why choose a workcation over a normal vacation? One reason is economic: many people need to keep working to recover from the economic crisis that the world is facing right now. You can choose to go on a vacation and lose money or, you can go on a workcation and spend your money while you earn more! Not only do you get to explore a new place, but you also get to stay in touch with all the happenings of your office or business.
There's another, more basic reason, stemming from the fact that employees have been cooped up at home for months. We've all got cabin fever and are craving a change of scenery. We're going to need a way to release the stress of 2020.
Workcations are Fun
There are people who miss work while they're on a family holiday (yes we're talking about you, entrepreneurs) but then miss vacation while working. Let's face it, half of vacation is spent in a room at a resort, where you are doing absolutely nothing. Instead, wouldn't it be great if you could explore new places and experiences as soon as you wrap up your office hours? A workcation gives you the freedom of doing exactly that. Spend your days dealing with all your work and then treat yourself to a beautiful candlelight dinner with your better half at night. Talk about work-life balance!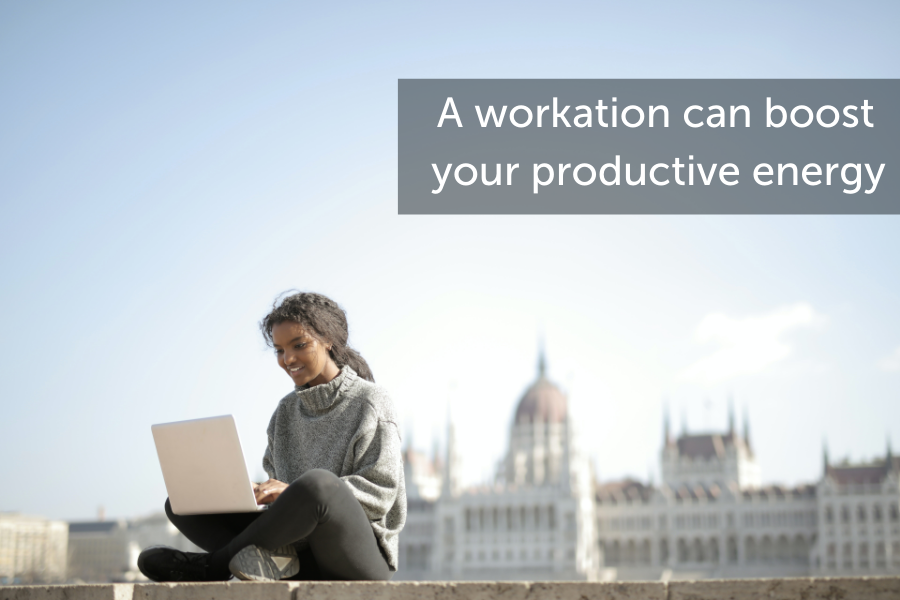 Workcations Can Enhance Your Productivity
Aren't you fed up of commuting to the same place (from bed to the couch) every single day? Routines are good, but too much routine can sap your productivity. When you are on a workcation you get to explore a lot of new places which can inject new energy and productivity into your life. According to a study, changing your work environment can really help you in unlocking a new side of your productive nature that can help you do wonders with your work. What would be better than shutting down your laptop and going for a walk on the beach with a cool breeze flowing?
Workcation is the New Team Building
What makes a business successful? Not just money or planning, but a team that works together. Did you know that workcations can also serve as a great team-building activity for your employees and teammates? Some companies are considering using workcations as a way to bring teams together, once the pandemic is over. Shared experiences help teams to bond, which makes for better working relationships. But a workation allows everyone to also stay connected to work, without losing out on the benefits of a holiday.
Workcations are for Everyone!
Workcations are not just available to corporate giants. Even the smallest of companies, budding start-ups, entrepreneurs, and freelancers can go on a workcation. A workation can be whatever you want it to be. You could choose to work from a different location in your city, or go to a different country that has a compatible timezone. As long as you continue to work during your getaway, it's workcation. You don't need a lavish hotel or an expensive holiday. All you need is to change your environment!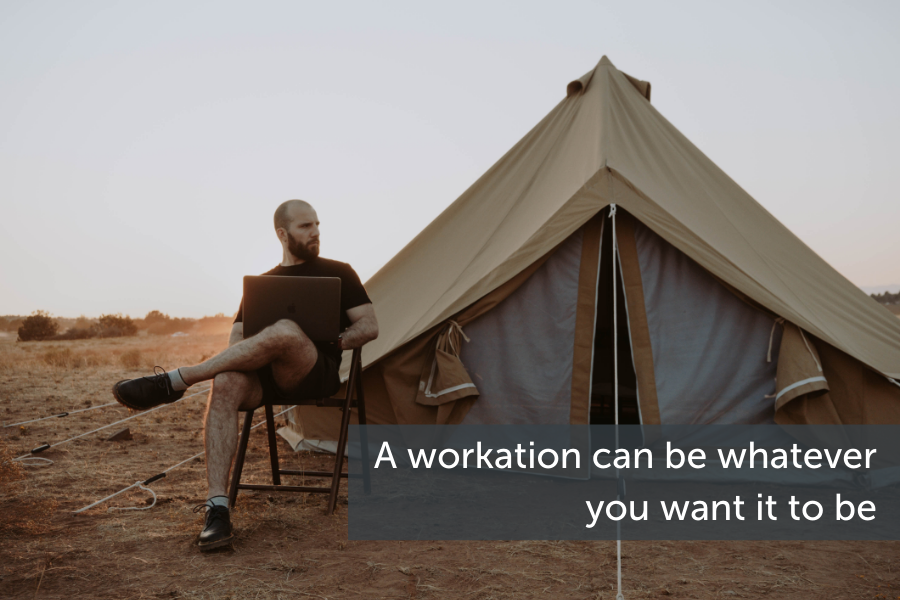 The World is Workcation-Ready
Ten years ago, the idea of going on a workation was, well, unworkable. Even if your company allowed it, you might not be able to find good WiFi. But now, companies have embraced Work from Anywhere. Fast internet is practically everywhere. And there are even hotels that offer workcation packages, which provide you with a great place to work from, plus a range of supporting amenities.
In fact, due to the Work From Anywhere movement, there are beautiful workspaces around the world that you can book on-demand. No matter where you go for your workation, you can find a great workspace, where you'll be productive and also make friends with locals. The world is ready for this change, the big question is: are you?
Final Words
Workcations are not a total vacation, but neither are they the usual 9-to-5 grind. As a knowledge worker, you now have some options that workers of the past never had. Working from fun or exotic locations used to be the domain of the wealthy. But now, you too can have that lifestyle. The final question is: where do you want to go for your workcation?
About the author
Petra Jany is an academic counselor at Global Assignment Help and has been working remotely for a quite awhile now. She likes to explore new places while she works and is an active follower of workcation culture. She also is a writer who likes to help students with their writing assignments and other academic tasks.