The simplest, most direct way to communicate with your LiquidSpace venue hosts is LiquidSpace Messenger. Use the system to ask questions about potential spaces, schedule tours, and confirm amenities and guest lists with your host. You can even set up LiquidSpace Messenger so you receive all correspondence via text or email.
Find your messages on your MyLiquidSpace page.
There you can see all your previous messages, including any shared collections, tours, or booking requests. It's simple to reply, and communicate directly.
How does it work?
When you book an hourly/daily space or request a monthly space tour, your host will be notified. They should reach out to you via messenger to confirm. You can respond directly or reach out proactively to your host using messenger.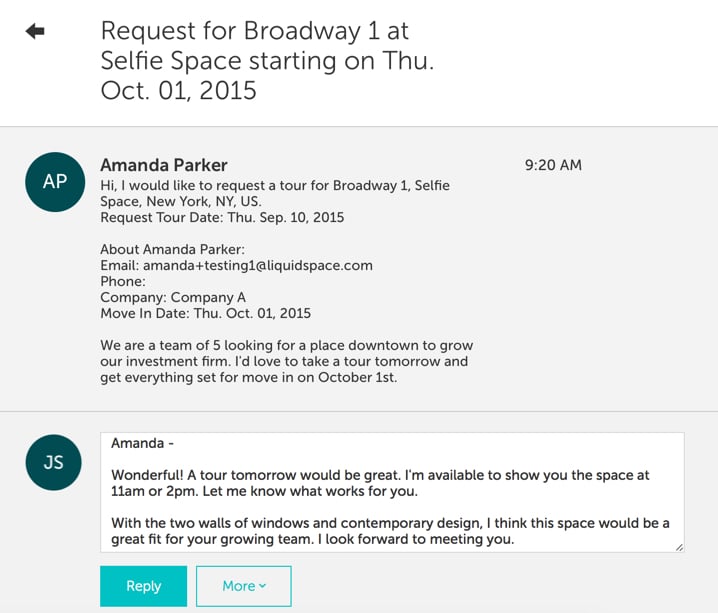 You'll receive an email whenever you have a new message so you can make sure to reply quickly. Simply click the Reply button to return to LiquidSpace and respond directly.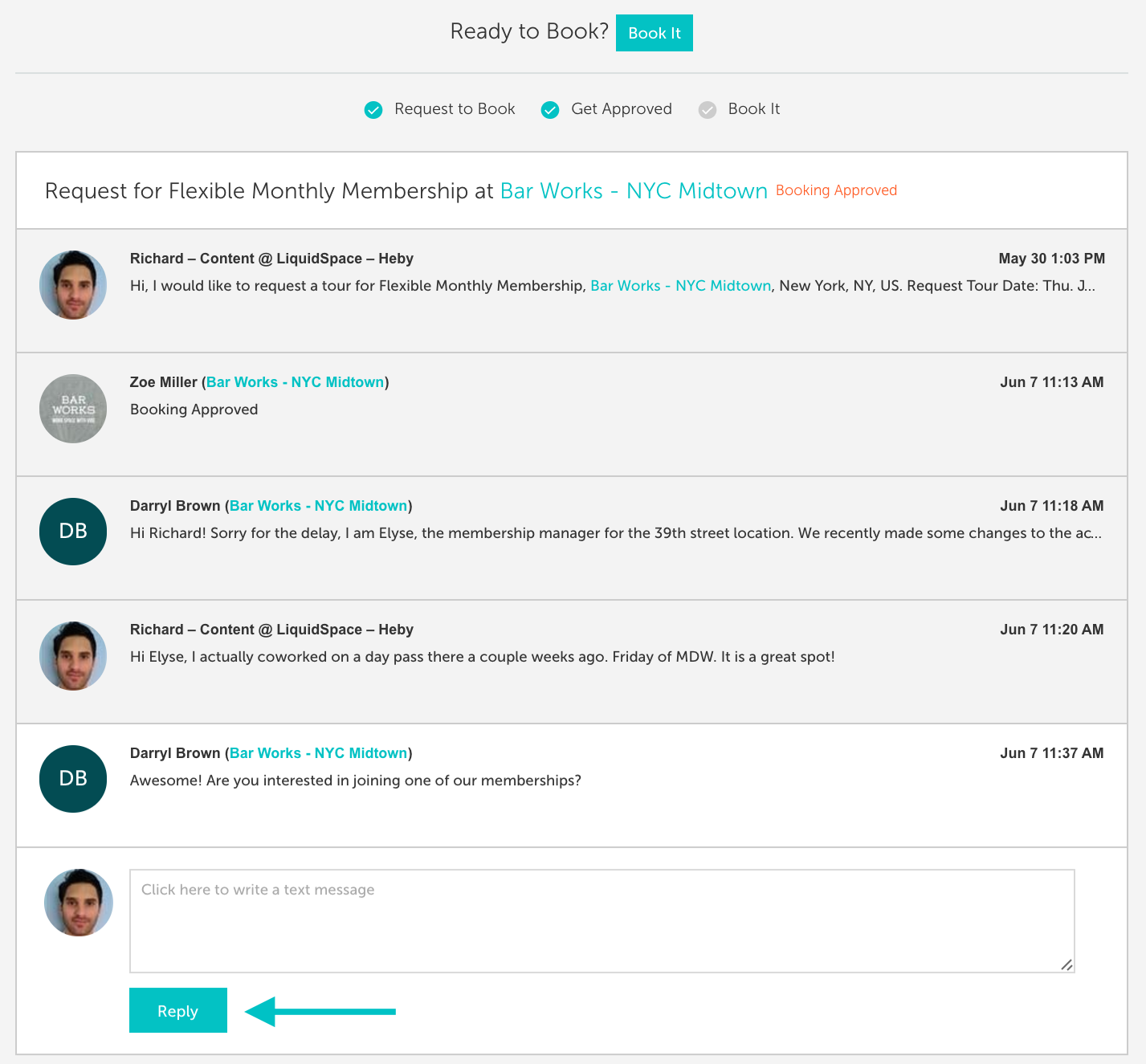 Compose a Message
Click on Messages from your My LiquidSpace profile and then choose "Compose Message."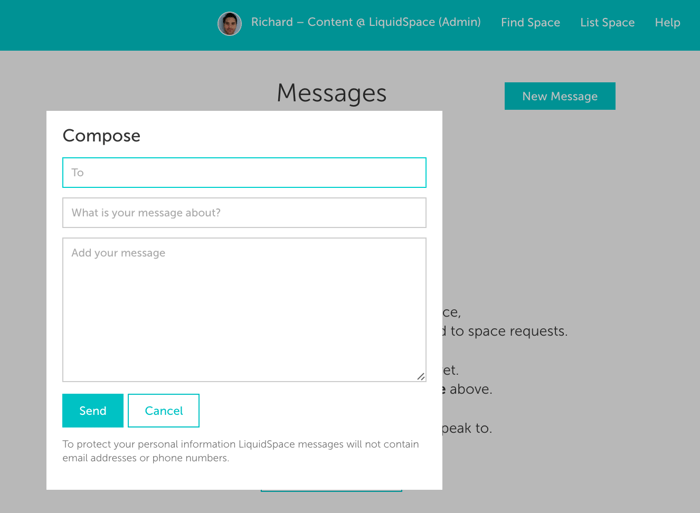 Type the host's name into the "To" field (if you are unsure, your host's name is available on your reservation confirmation email) and you'll get a list of possible recipients. The host will be notified and can respond directly through messenger.