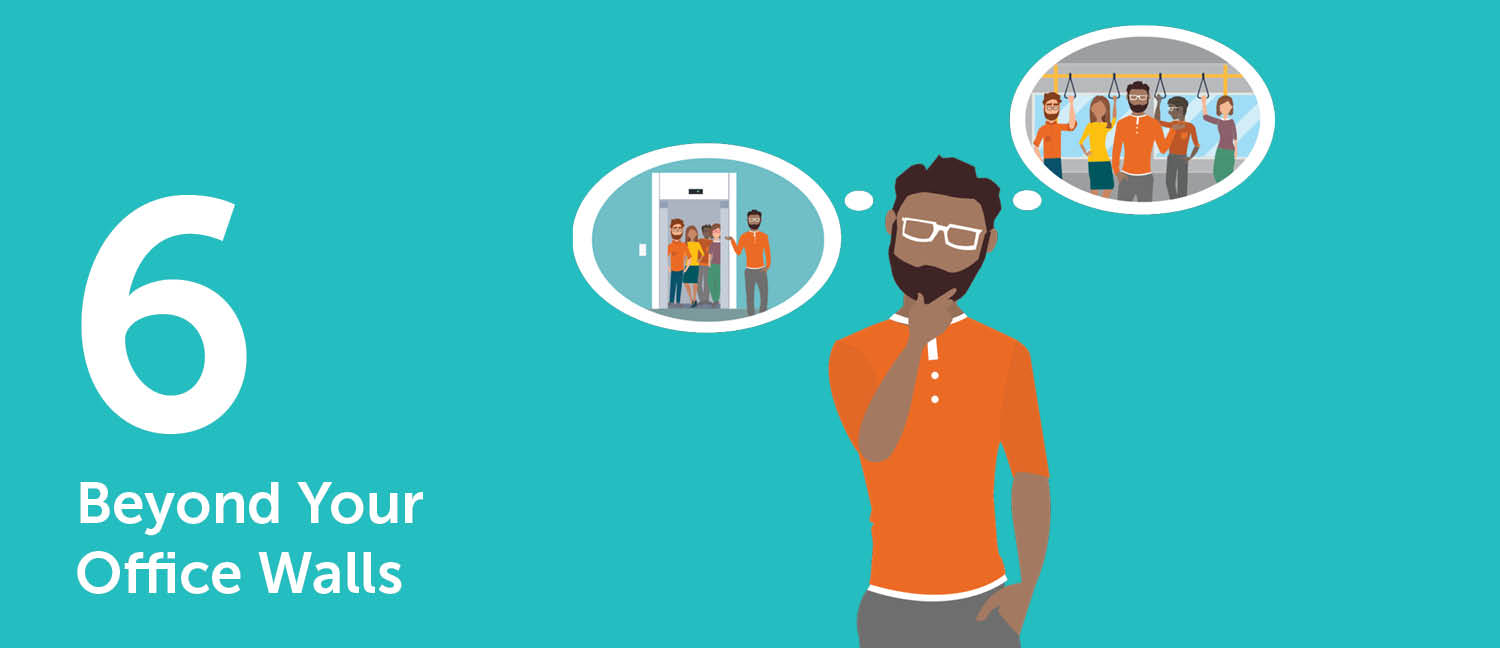 "Focus on the door-to-door health and safety of employees." According to a Gartner report, this is was the #1 lesson learned in Asia's re-entry.
Having spoken with many corporate real estate managers, we know that employers are working furiously to make their offices as safe as possible for when employees return. But employees will encounter many more risks before they arrive and after they leave the office. Enumerating and tracking these risks will help you gain greater situational awareness. You may find that some of these external factors can also be managed, with the goal of ensuring greater employee safety and productivity.
Factor
Risks
Mitigation approaches
Public transportation
Public transportation can be a hot-spot for spreading disease.
Consider encouraging employee car pools or, if geography permits, a bus service for employees. Or, provide near-home office solutions for individuals and teams.
Elevator usage
Elevators are inherently risky due to their small size and poor air circulation.
In third-party-controlled buildings, work with building management to ensure that proper distancing and capacity measures are put in place. This includes the elevator lobby areas, where employees might gather due to lower elevator capacity.
Common area usage
By default, building common areas are not designed to encourage distancing or discourage congregating.
In some buildings things like restrooms, kitchens and reception areas may be shared. Clear guidelines and communication around how employees use these areas should be considered to reduce exposure from those areas you don't control.
Restaurants
Employee lunchtime destinations might not all adopt satisfactory health and safety standards.
Physically survey popular employee destinations and ask for documentation of their policies and standards. Communicate with employees which venues appear to be the safest and which ones should be avoided. Provide lunch delivery into the office to reduce the flow of employees leaving the office through-out the day.
Gyms
While company health facilities may be closed, nearby health clubs and gyms may be open to employee visits.
Consider offering your employees access virtual fitness subscriptions or offer a budget toward in-home fitness equipment.
On-demand offices
Many employees, particularly WFH employees, will periodically use on-demand offices to conduct work, meetings or collaborate with teams, customers and partners.
Most on-demand office providers have already implemented distancing and cleaning protocols. You can determine which spaces are proactively managing health and safety by searching on LiquidSpace.com and looking for the green Health & Safety badge.
Consider contracting with spaces on behalf of employees or encouraging employees to use LiquidSpace, to provide alternative workspaces that are closer to home reducing the people using the public spaces at your HQ and limiting public transit usage.