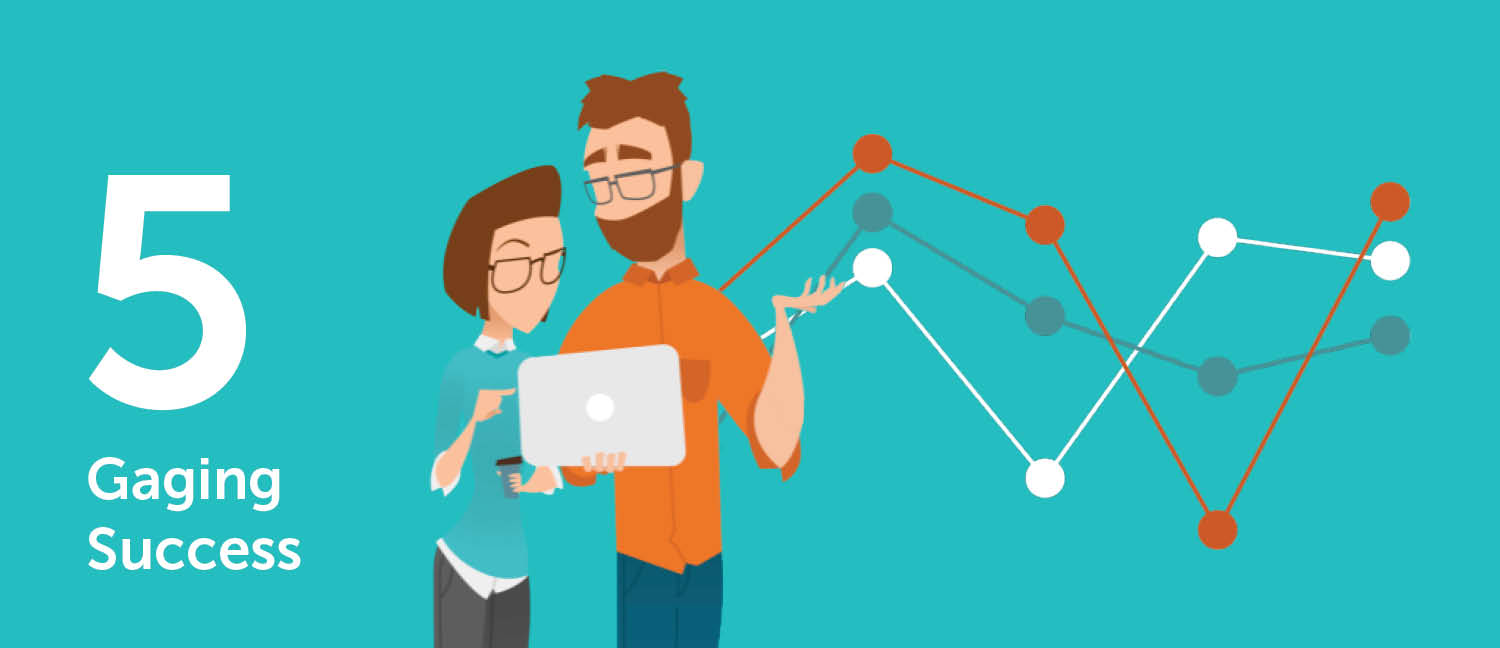 Since the COVID-19 pandemic is a first for all of us, there are no conventional standards by which to judge the success of our re-entry efforts. In the end, we'll be measured against our priorities, which will be different for every organization. Most will prioritize employee health and well-being, which is the foundation of productivity. Some companies also will keep a close eye on employee retention.
So, as re-entry progresses from Day 1 and beyond, how will we know if we're successful? Like the saying goes, what we measure is what we value. Below is a rundown of metrics by which organizations might track progress and look for signs of progress and improvement.
Productivity
Until COVID, the expectation for many managers was that productivity is higher if employees work at company offices. The past months of WFH have challenged those beliefs. So, it will be interesting to find out not only what organizations have learned during lockdown, but what changes they observe throughout the re-entry period. Ideally, productivity metrics will help your organization evaluate the effectiveness of different work modalities (home, office, flex) and make informed policy decisions accordingly.
Employee health screening
If your organization implements health screening, then upticks or downticks in screening results will serve as a vital metric.
Infections
Patterns in infections amongst employees who return to the office may indicate weak points with distancing measures or cleaning protocols.
Distancing compliance
Some organizations will implement tracking apps, which may help indicate if employees are complying with distancing rules. Similarly, location tracking data that is derived from wifi networks may offer helpful data.
Tips and complaints
Borrowing from the TSA, "If you see something, say something" could be a helpful slogan in the corporate context. Both tips and formal complaints will allow real-time response and resolution. Response times might be an additional metric worth tracking.
EAP usage
Changes to usage of your Employee Assistance Program may provide a cursory indication of employee mental health.
Conference room reservations
Given social distancing requirements, meeting rooms will be running at partial capacity and therefore are likely to be in great demand. If rooms are consistently booked, you might consider contracting with flexible office providers to secure supplemental meeting facilities.
WFH rates
As re-entry progresses and (presumably) more employees are allowed to return to the office, it will be informative to track what percentage of employees continue to work from home.
Employee polling
Periodic polling of employees may provide insights into how employees are progressing, whether they are participating in re-entry or continuing to work from home.