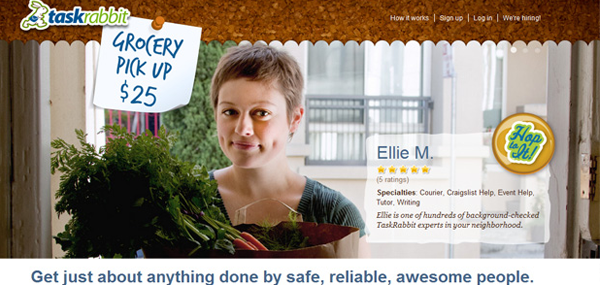 Understand who your customer is and love them because that's what you need to do to give them an experience that they will want to pass on to their friends. That was the message I got from last night from Victor Echevarria, Director of Marketing at TaskRabbit.
At the developer's roundtable last night at pariSoma, he and Craig Knighton, VP of Engineering and Technical Operations at LiquidSpace, addressed some of the opportunities and challenges for companies launching products in the growing collaborative consumption space.
Everything…as a Service
The opportunity for entrepreneurs to bring tech products to market has never been so great. "Now you can build any company you want," Knighton told the audience of Mobile Work Week participants and developers from SF Nightowls, "because the technology services currently available mean you can stand up a server overnight and get started developing in the cloud the next day." Services like Azure and AWS also mean tech startups can keep costs low without sacrificing rapid scalability if their product catches fire.
Collaborative Consumption
Startups can see even more savings by engaging with other aspects of the sharing economy. The expanding coworking culture, for example, means greater flexibility in managing costs around office space. "The idea of variable costs is becoming more granular," Echevarria says. That means companies don't have to commit to a month when they need workspace for an hour.
Tradition, Tradition!
Knighton and Echevarria agree that a challenge for companies like LiquidSpace and TaskRabbit is to find ways to introduce their new concepts to customers who may be used to doing things in old ways. People get really excited when Echevarria tells them about TaskRabbit, but to be successful, he needs to get them to think about TaskRabbit when they are addressing a task — that, he says, requires changing their mindset.
"Tell people the story of using your product," Echevarria says, "That's how you get people to put your product into their thought processes around getting things done." (Yup! And then once they get it, they'll come up with five uses for it that you never thought of!)
But, if you are going to change the style of work in the minds of the workers, you need to give them a chance to observe your product from varying levels of commitment. Knighton has advice for developers trying to insert new ideas into traditional processes, "Master the browsing experience that comes before [users] log in — before they even commit to a login."
Show Me the Data
To tell the right story, however, requires knowing your customers. Echevarria told everybody to go out and get their data. If you think people with dogs would love your product, then find a place where people are out with their dogs and engage with them.
And don't get too hung up on scale to start collecting your data. "When you are trying something new," he says, "you might have to try something in marketing that's not scalable."
Anyway, you get the gist. Great stuff from two guys in the trenches for collaborative consumption. I learned a ton. Thanks to both of them for coming out and sharing some hard-won knowledge!
There's more Mobile Work Week to come, so check the schedule and definitely come out for our Launch Party on Thursday night!