Highlighting the office options at TechSpace Austin, this is an installment of our Workplace of the Week campaign.
TechSpace Austin is a gorgeous 28,000 square foot space occupying the the and fourth floors at 98 San Jacinto Center. Designed to be eco-friendly, accessible, and modern, this TechSpace location includes 8,000 square feet of coworking and event space. There's also private office space, team suites, and professional conference rooms.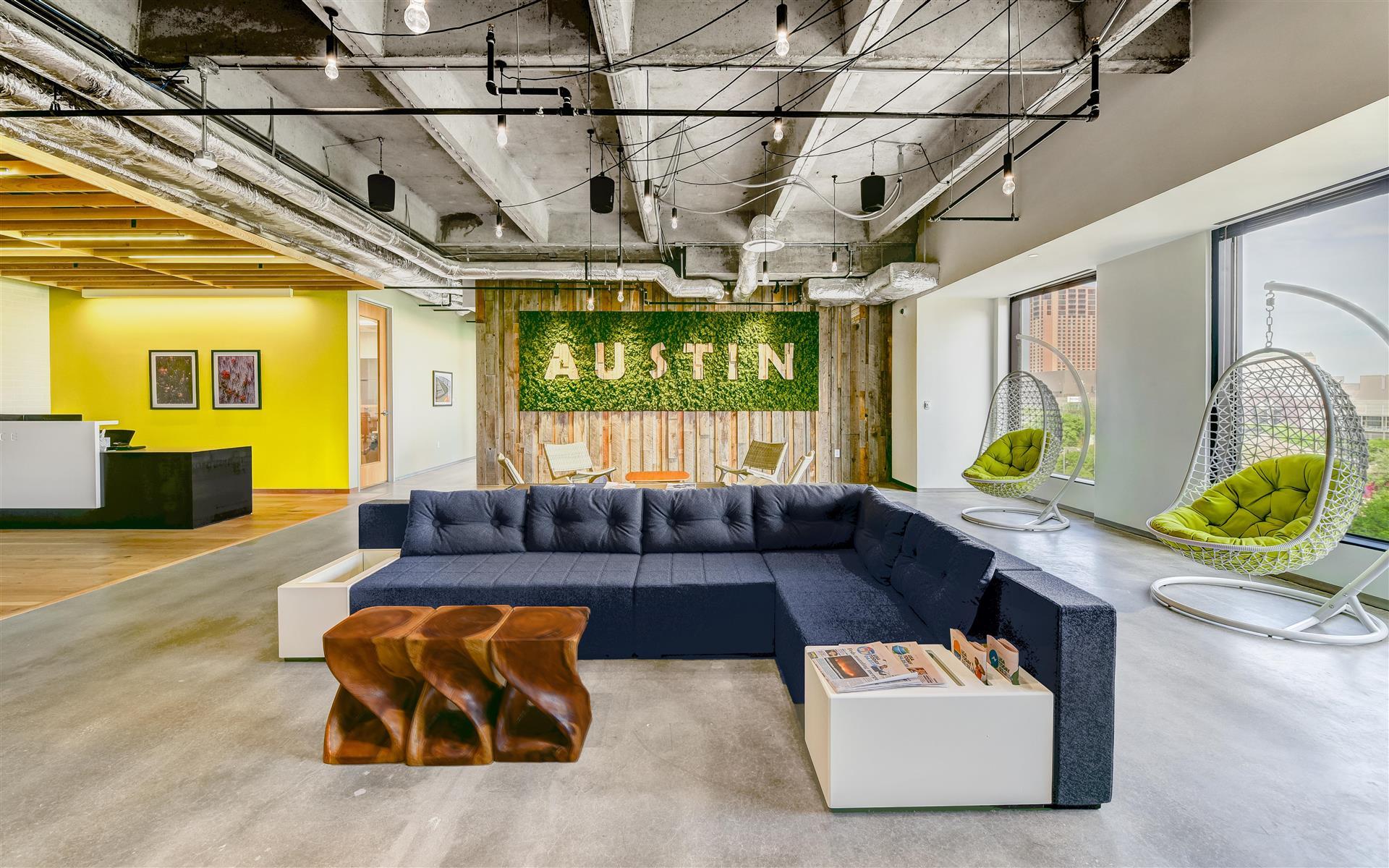 Design at TechSpace Austin
Whether you notice the natural furniture, warm colors, or modern layout you're sure to love the design at TechSpace Austin. The design reflects the mission of community and sustainability that TechSpace promotes. Because of that, this space totally fits into the Austin entrepreneurial scene. With ergonomic furniture and design that incorporates elements of nature, you're certain to feel at home in this workplace. If you'd like to try it out, you can book a Flexspace Day Pass in just a few clicks. And check out that work environment. Because it's equal parts comfortable and beautiful, you'll be able to do your best work here: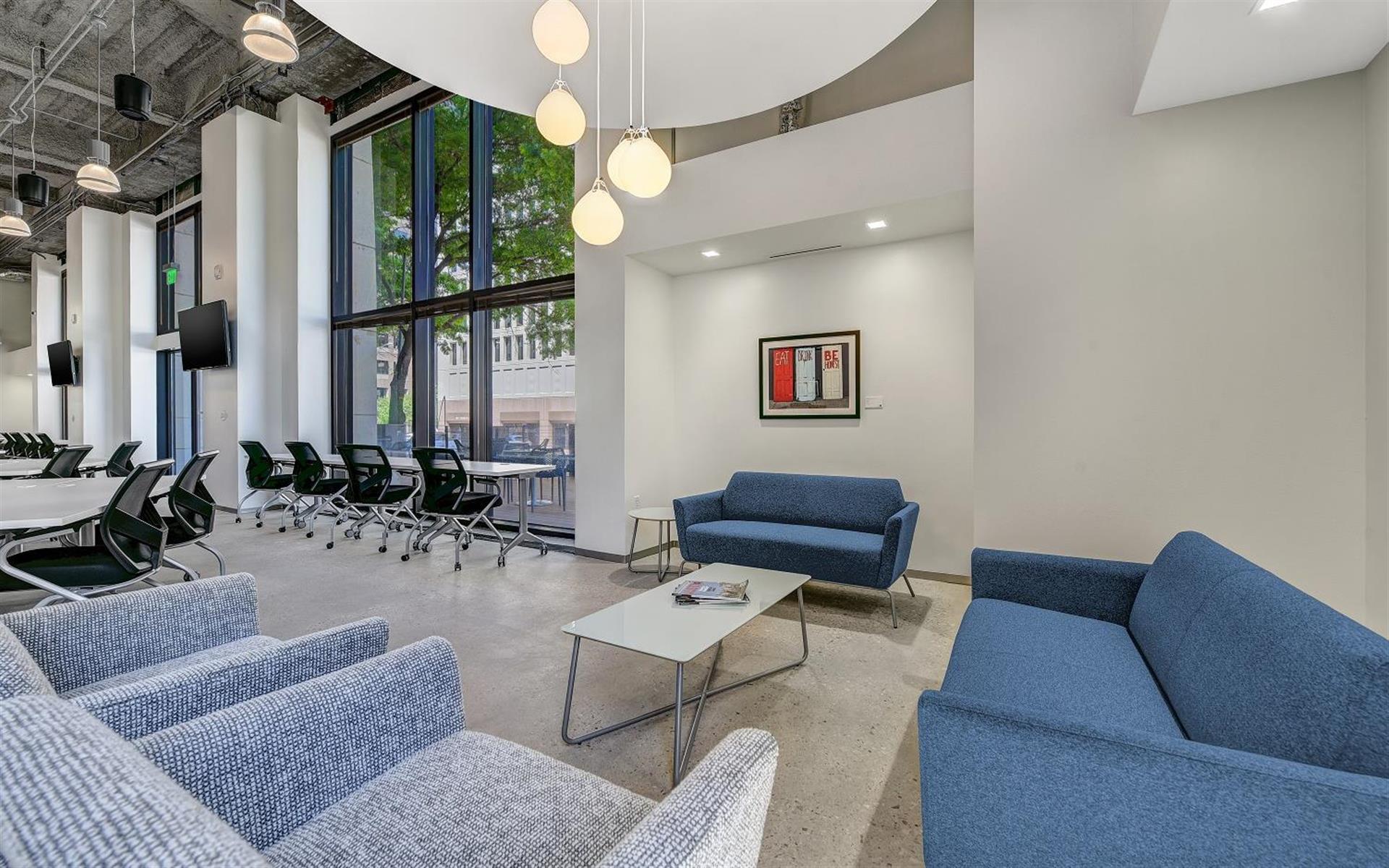 With your day pass, you get access to the open coworking space, with your choice of desks. Make sure to get in early because you can't reserve desks; it's first come, first serve. With your Flexspace pass, you can use the space's many amenities. Coworkers get blazing Wi-Fi and that's a given. You also get access to phone booths, a full kitchen with vending, unlimited coffee and tea, and bike storage. And – if you appreciate the Texas heat – try one of the most amazing outdoor work environments in Austin. Just take a look at this beautiful deck, which is Wi-Fi enabled, by the way.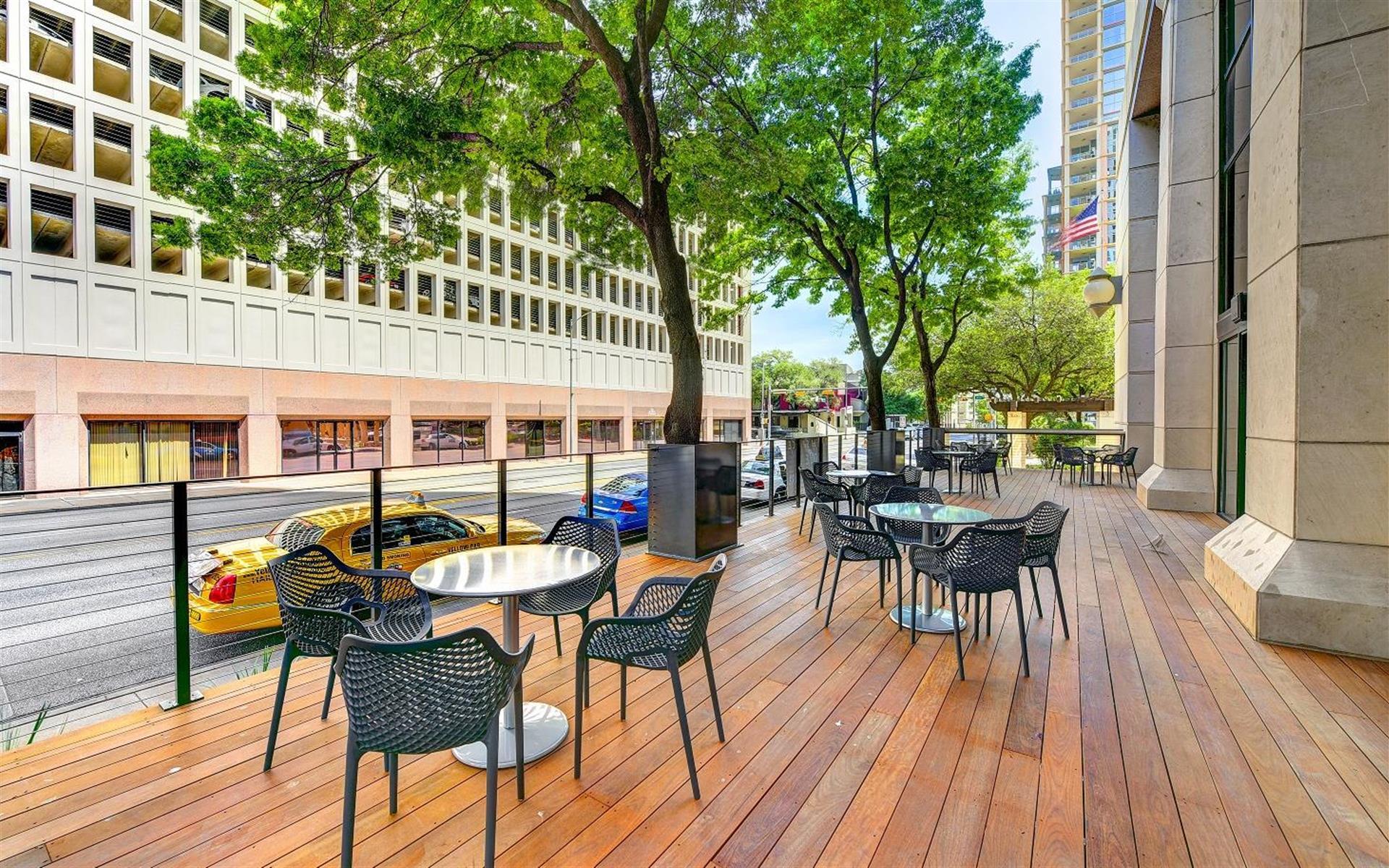 For Entrepreneurs and Growing Teams
Whether you're a lone entrepreneur or a growing tech startup, you can find the right space at TechSpace Austin. While the private office suites are on the 4th floor, away from the shared space, teams can still explore the common areas. Enjoy the 20-foot ceilings, abundance of meeting space, and comfortable, creative lounge areas. Small to medium sized businesses will love the flexibility of TechSpace, because as they scale, they can easily expand.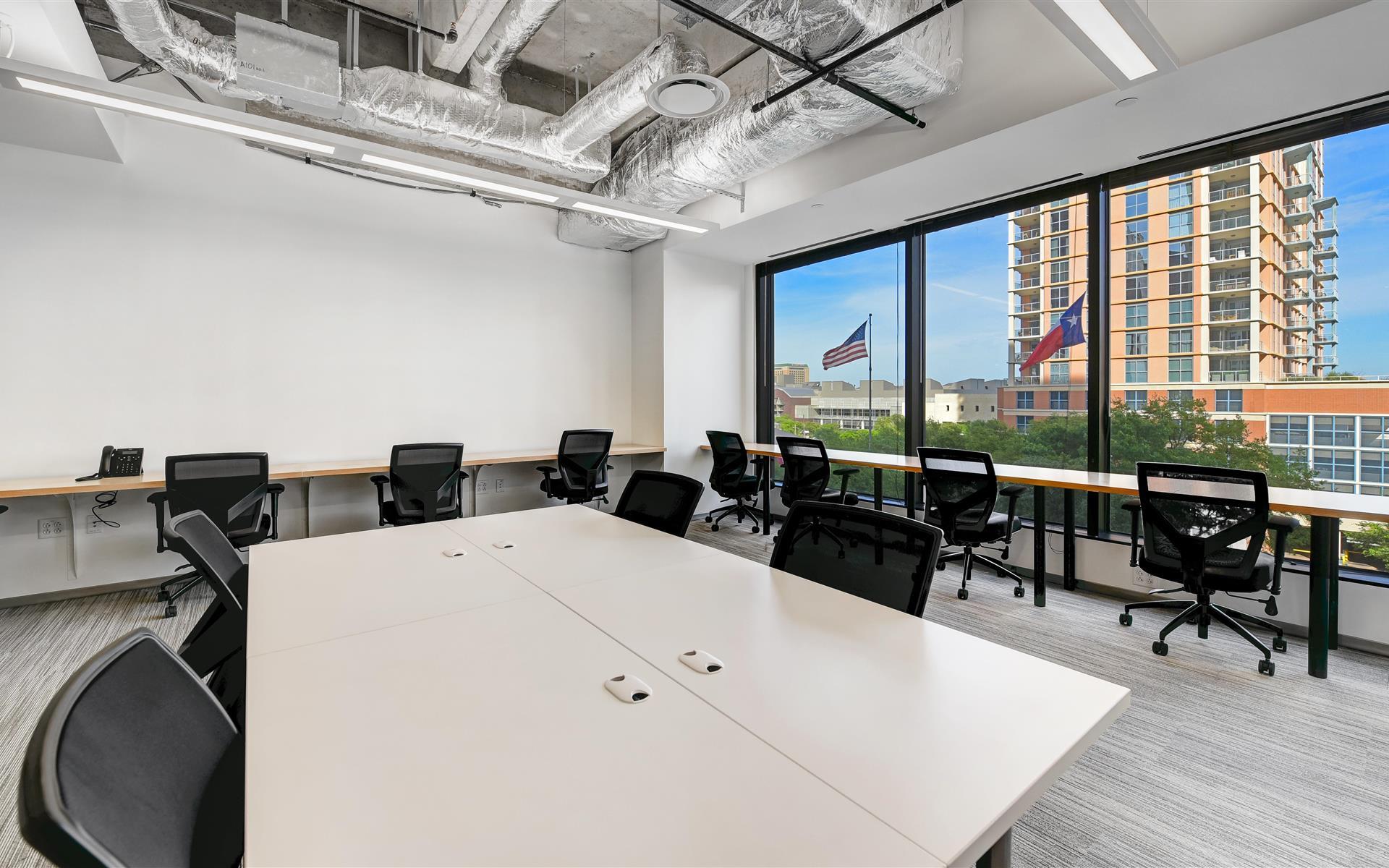 When you book a team suite at TechSpace you're getting more than just a private office. You're getting access to one of the premier workspace communities in the nation. If you want to be a part of that community, go ahead and schedule a tour at TechSpace Austin. The hardworking people, inviting design, and top-notch amenities will certainly impress you!