In honor of Women's History Month 2021, we are profiling women leaders in coworking. Liz Elam founded Link Coworking in Austin, Texas, and is Founder and Boss Lady of GCUC – the Global Coworking Unconference Conference.
---
What in the world got you into opening up a coworking space back in the day?
Just like many Entrepreneurs, it all started with me seeing a need/hole in the market that no one seemed to be addressing. I was working remote for Dell and trying to get work done in coffee shops (before Starbucks figured out how to supply wifi reliably) and asking strangers to watch everything I owned so I could go pee. I visited an executive center but it felt stuffy and dated. I dreamed of a W hotel lobby meets business center to work in. In 2010 I opened my first coworking space. I grew it to three locations and when I sold it to Common Desk in 2019 it was the 3rd largest brand in Austin.
What kind of entrepreneurial background did you have?
Zero, but I had studied Michael Dell and he taught me a lot of great lessons; like you're only as good as today's sales numbers and you need to sell services along with your hardware.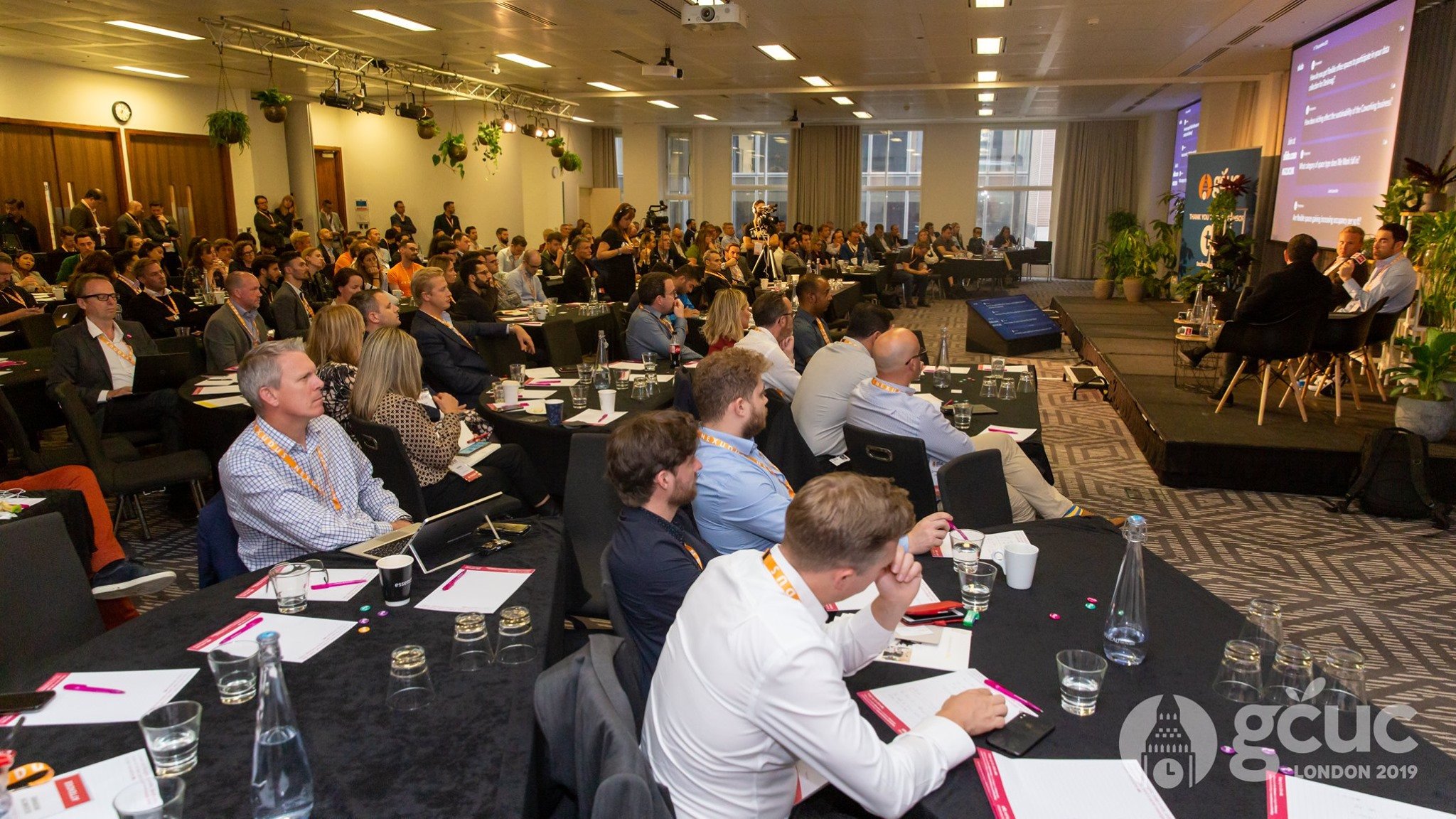 What was your first impression of the industry (or movement, which it kinda was at the time)?
I thought it was very kumbaya. I thought I was surrounded by a bunch of guppies and I was the only shark in the tank. I was very quickly won over to a kinder, nicer, collaborative way of doing business. I can appreciate the kumbaya but at my core I'm a business person.
You were suburban before it was cool. What unique challenges did you face given your initial location?
I think I might have been the first suburban and retail space in the world. The biggest challenge I faced was "What is coworking?" I literally explained coworking about 10 times a day. It would be a very long time before coworking became a household name.
GCUC was originally a crowdsourced (and therefore chaotic) event. What made you think it could be turned into a global, professionally run venture?
I have an innate ability to see things from a 30,000 foot view. I knew that coworking wasn't a flash in the pan. Coworking was going to be a global phenomenon and I wanted to pick the people on stage.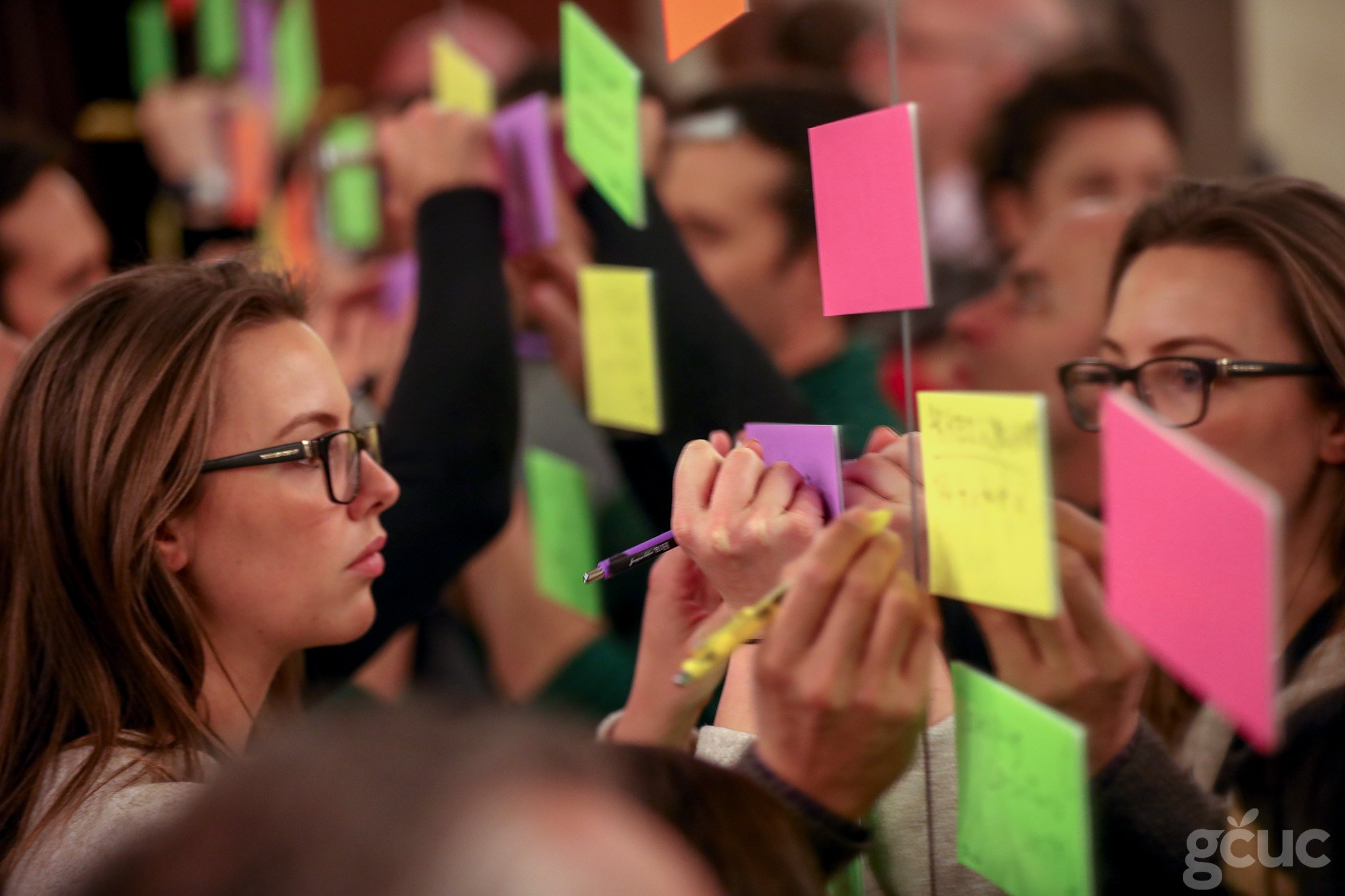 How did your vision of GCUC evolve over time?
It's funny, I have been looking hard at GCUC and ideating on what needs to change. We've recently reached out to hundreds of GCUC attendees, sponsors and supporters asking about re-structuring GCUC. Should we get rid of tours, the unconference or change up the structure. The funny thing is that people still think we have it pretty much correct. They still want some conference, some unconference and the ability to tour. My vision was always to bring value, promote coworking, inspire, teach and connect the community that hasn't changed but now we have products like GCUC Places that help them offer a global experience to their members.
What do you envision for GCUC once we can all return to meeting in real life?
We will continue to bring people together in person and on-line. We will continue to deliver events that help make our community stronger. We will show them all the options and opportunities they have for the future and help them get there. Spoiler alert, we're looking at a return to in person this fall and possibly in Austin, where it all began.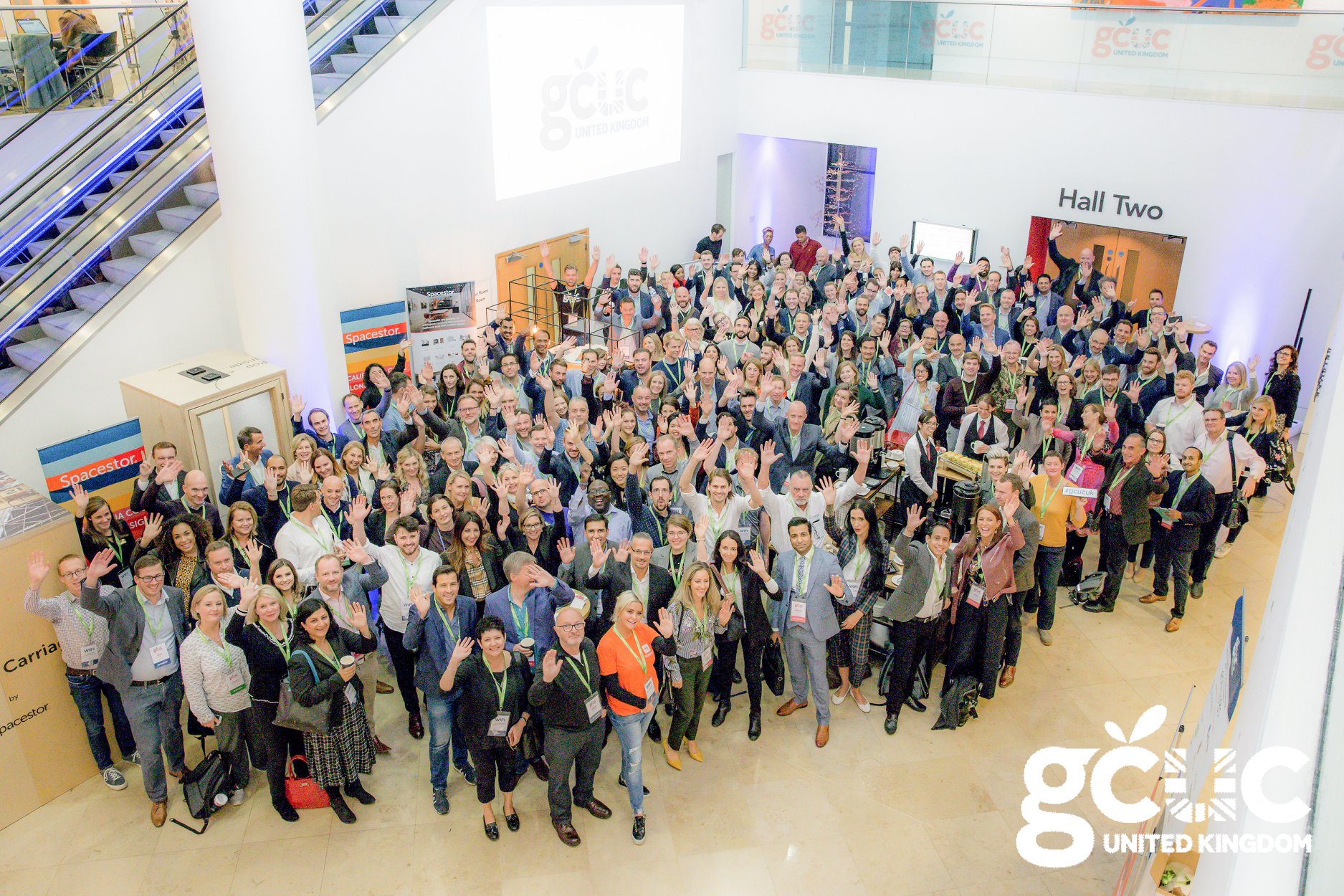 Commercial real estate is notoriously male-dominant. But women were visible leaders in coworking from early on. Why do you think that is?
I think women are natural multi-taskers, nurturers and leaders. Coworking is a space where we exhibit our strengths and feed our souls at the same time.
Why aren't more women thriving in coworking as compared to their male counterparts?
Wework, Knotel, Industrious, Convene etc. etc., are all founded and run by men. The Wing, brought down and then purchased by IWG – run by a man. The Riveter – failed. Adam of Wework gets a huge prize payout for grifting investors.
Women are not funded or do not get access to money the same way our male counterparts do. I also think we're not asking or asking for enough.
I also think that since women typically hold the 'family' responsibilities they opt out of large scale growth - it's simply a sacrifice and trade off they're not willing to make. Now, thanks to COVID we have been set back even further.
We're not asking for special treatment we're asking for the same.