Highlighting the office options at Space&Co. in Sydney, Australia, this is an installment of our Workplace of the Week campaign.
On 580 George Street in Sydney, Australia, Space&Co. Is the ultimate Sydney coworking experience. The venue is an open, collaborative environment, inviting of entrepreneurs, budding upstarts, and creative freelancers. Whether you drop in for the day or book a longer term stay, you're sure to enjoy the professional, creative space.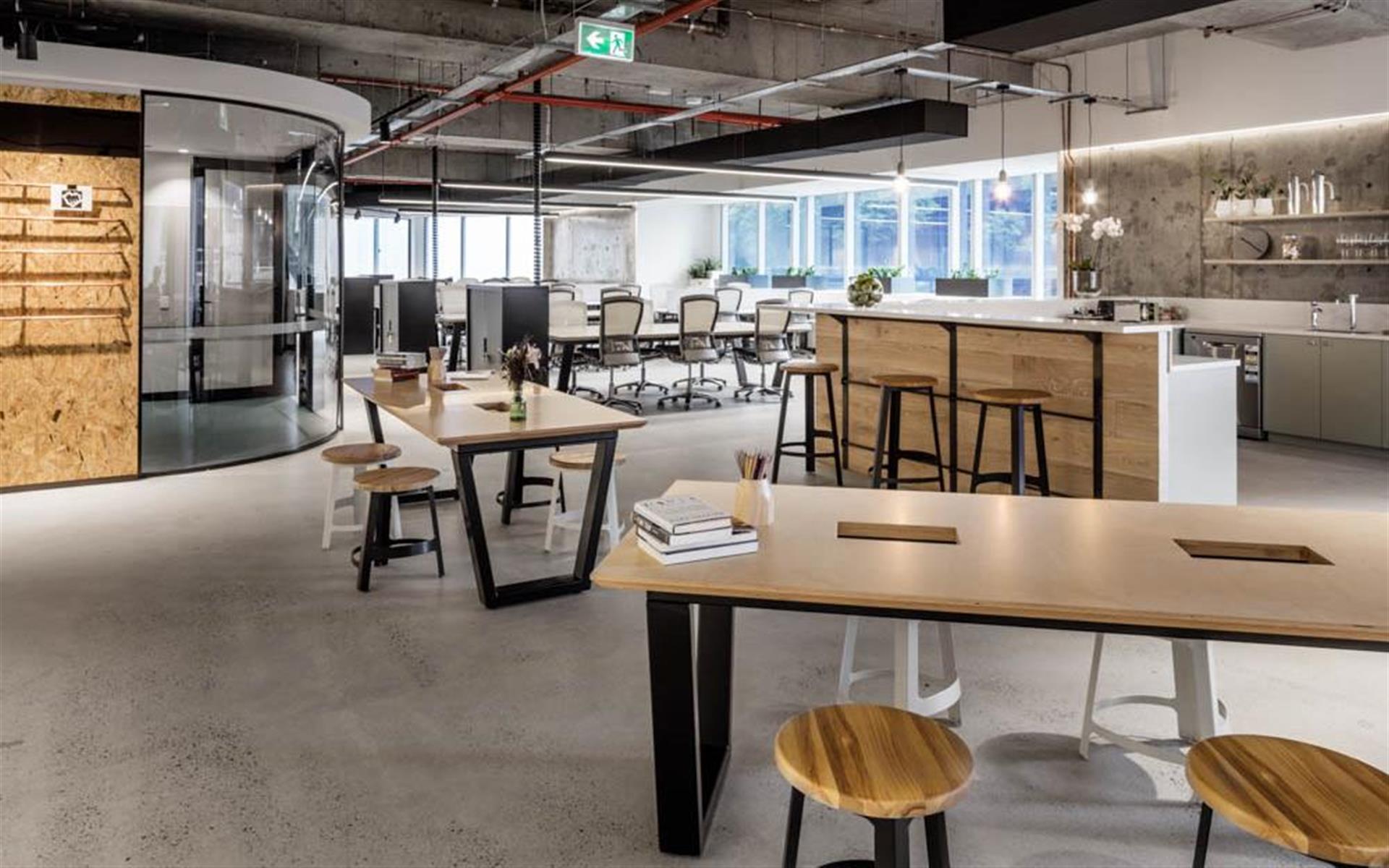 With ergonomic seating and plenty of desks to go around, Space&Co. is one of the most comfortable coworking venues in Sydney. The furniture is sleek, modern, and you can do your best work when you feel at home and you're comfortable. Check out how cozy these ergonomic chairs are!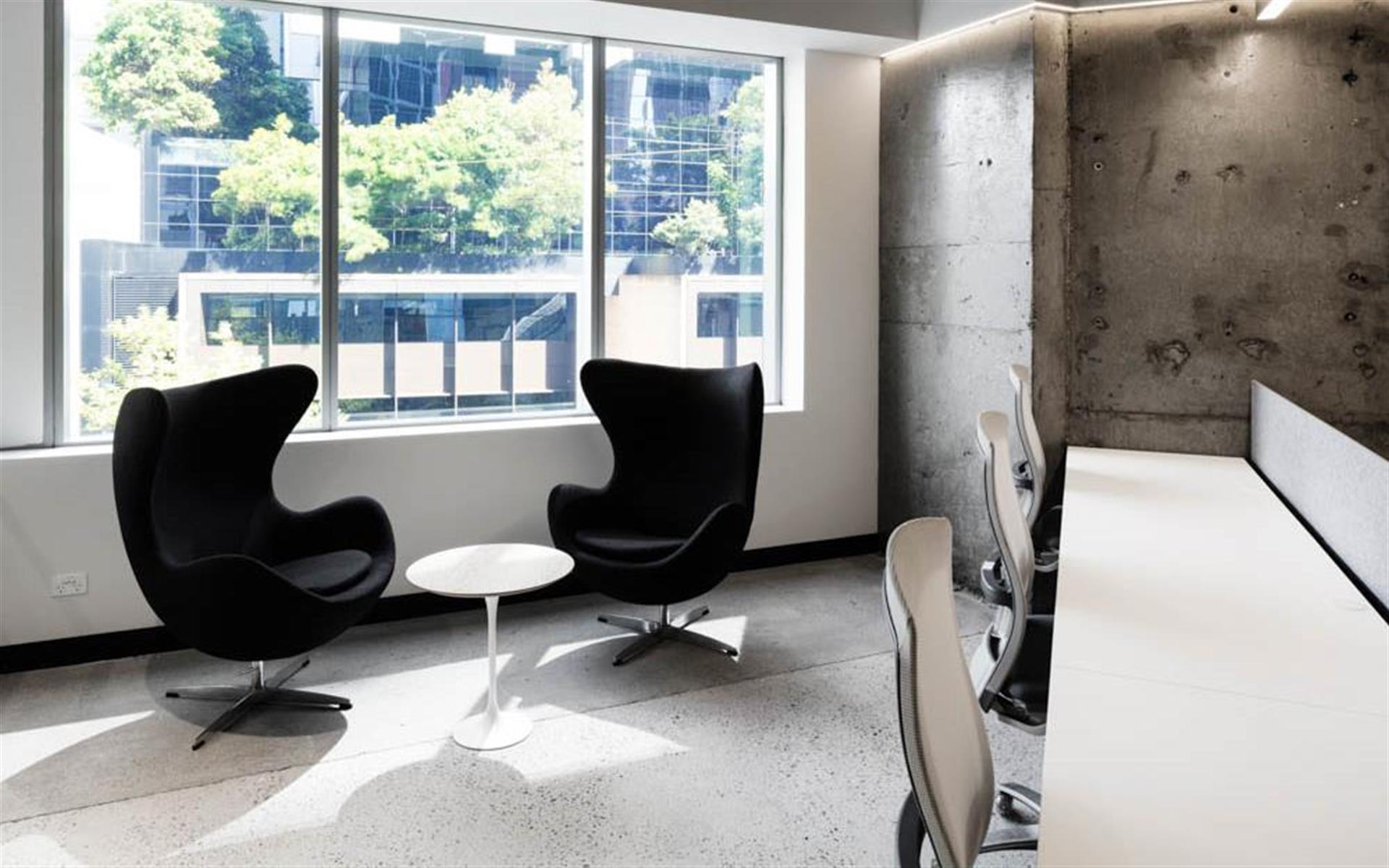 You could use this space as a semi-private meeting area or a place to read up on relevant news. No matter where you work, or how long you work here you can expect fast WiFi, excellent service, top of the line facilities, and plenty of natural light. You even get access to printing services.
Drop-in Coworking
If you opt for a day pass, you can choose from any open desk in the common area. Alternatively, feel free to grab your computer and head to the kitchen bar, which doubles as a communal standing desk.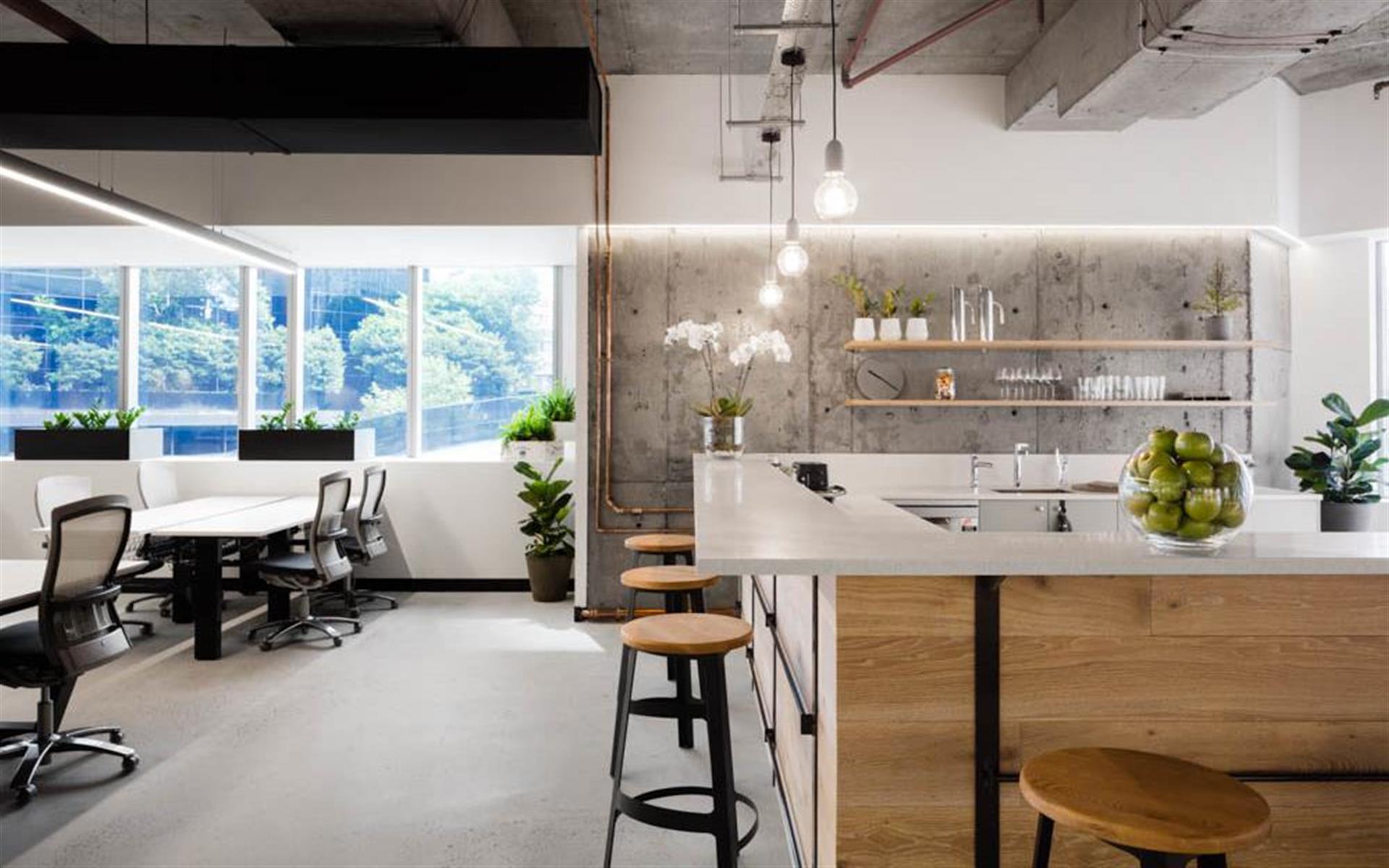 In the central business district of Sydney, Space&Co. is convenient to shopping, dining, and plenty of other companies and like-minded professionals. It's also just steps away from buses, trains, and taxis, so no matter where you need to go, you can get there from here. And the beautiful, historic Sydney Town Hall is so close you can see it from the windows. Whether you're a digital nomad who needs a temporary home-base, or an on-the-go entrepreneur, a day pass here is an ideal option. If you have meetings in the area, but need a productive place to work, a day pass at this venue could be your best option.
A Dedicated Desk at Space&Co.
When you book a dedicated desk you get access to all the coworking areas and amenities here – that's a given. You also get 6 hours per month of meeting room space. That means this coworking membership is ideal for movers & shakers who are constantly connecting and networking. These meeting rooms, like the rest of the space, are modern, sleek, and professional. Check it out: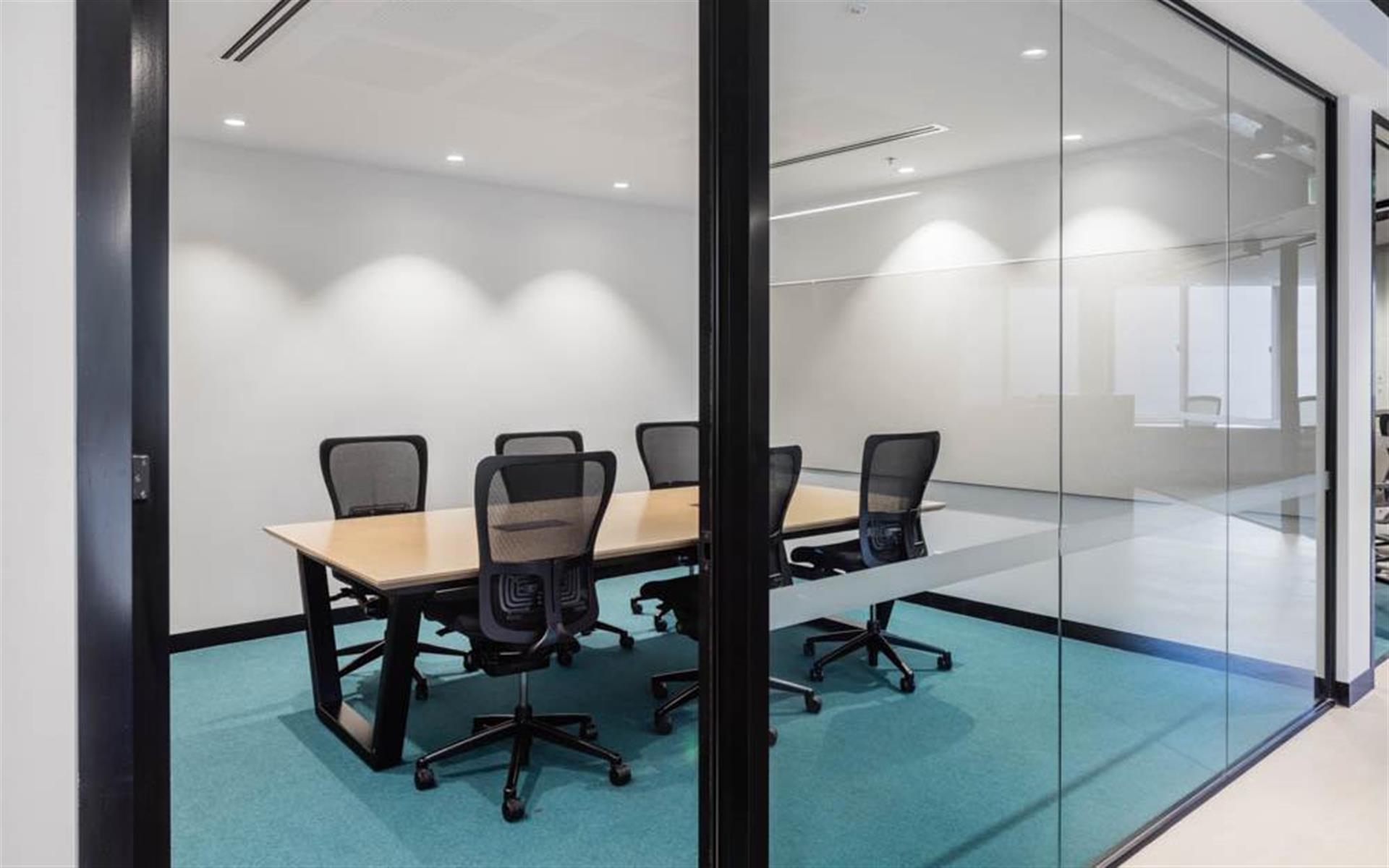 This is a brand new coworking space with a layout and buildout that accommodates fast movers and creative thinkers. With polished concrete floors and exposed ceilings, this spot looks great in the bright natural light that fills the space each day. Book it once or keep coming back. We know you'll love it.