Our Guest Spotlight series continues! Today we're headed to Brooklyn to introduce you to Shannon Byrne, Chief Content Officer at CloudPeeps, the on-demand talent marketplace for marketing, content and community managers.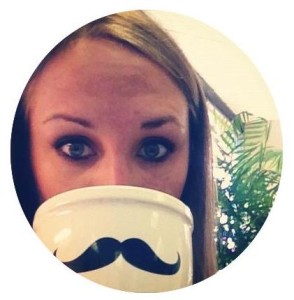 Can you share an overview of your background, and how you landed at CloudPeeps?
I got my start in PR and strategic communications focusing on personal health and tech many moons ago and have worked in economic development, digital marketing, community strategy, and more — eventually making my way to leading content for startups.
Kate Kendall, CEO of CloudPeeps, was one of the first industry friends I made when I moved to New York from Florida about a year and a half ago. I was working in community when CloudPeeps first launched and was lucky to be one of their first beta members for Kate's other business, The Fetch. I stayed involved in both communities over the next year or so, eventually joining CloudPeeps HQ as a full-time team member in March!
What is it like working with a fully remote team? Best aspects, and any challenges?
Working remotely has worked really well for me so far. The best aspects are that I can work on my own time — when I am most productive or creative. Most of the team is in SF, so I have the mornings to catch up on email and write. I touch base with the team while I eat lunch, then go for a run, then return after a shower for 3-4 hours of solid "head's down" work.
I also have a side project that I'm passionate about, so working remotely allows me to have meetings for that as they pop up while still getting all of my day job work done. Flexibility for me is key to productivity and ultimately, my personal happiness.
There are definitely challenges too. You can't always be a mind reader. If you don't make it a point to talk with your team, you may end up spending a bunch of time on work that's already been done or isn't a priority any longer. Sharing roadmaps and task lists and establishing a communication of transparency and open communication can help prevent this.
What do you enjoy most about choosing where you work?
It's incredibly enjoyable not feeling like I have to jump out of bed and rush out the door. I don't have to worry about forgetting lunch or my computer charger, because I can take my time getting my things together. I'm not really a morning person, so that's invaluable for me. Haha.
When I'm feeling stale or like I need a change of atmosphere, I can go work from a coffee shop or coworking space, or grab a coffee with a friend or colleague. It's crazy how much that freedom or flexibility means for my happiness and maintaining normal or low stress levels.
Any favorite workday spots in Brooklyn?
I really love Outpost Lounge in Clinton Hill. It's quirky, has amazing coffee, and pretty good food. The baristas make you feel welcomed too, rather than just a leach on their wifi. haha.
I also try to go into a different neighborhood every couple of weeks. I live at the intersection of Fort Greene, Clinton Hill, and Prospect Heights, so I have lots of options, and close to the G train, so I'm just a hop, skip and a jump from Williamsburg and Greenpoint. There's a coworking space in south Williamsburg I really like called Makeshift Society. It's open and airy with tons of light and really friendly staff. There's also a beautiful cafe across the street.
And once it's nice out (finally), you best bet I am going to get a hotspot and work from the park occasionally.
When it comes to creating and sharing great content, do you have any advice for brands and individuals?
Oh boy. Know what your goals are and who your audience is, then focus on adding value. Each piece of content should have an intention. Who are you trying to educate on what?
Once you've nailed down the value of what it is you're sharing, the rest should come easier. Do your due diligence – pay attention to the questions your audience is asking, then create content that answers those questions. Test out some topics and get them involved! Ask questions, then include their responses in your content. This is an effective and easy way to get your content into the hands of relevant networks.
You'll find that to get your content to relevant audiences, you often have to hand-deliver it. The challenge is to accomplish this without being overly self-promotional or spammy. Instead, focus on building your core network of influencers and community members who will want to share your captivating content.
Sharing should come naturally rather than be forced, but you have to build that foundation before it begins to spread. Creating a mailing list on your site is a great place to start.
Anything else you'd like to share?
Read up on remote working before diving in, ask people around you what the challenges and benefits are. Or read blogs like this one! It's helpful to know what you're getting into and to be prepared. Remotive, Zapier, this list from Founders Grid, and our own blog are just a few of the plethora of awesome resources out there.
Focus on creating a routine that works best for you and your productivity.
If you're ready to take the next step to working freely when and where is best for you, check out the jobs available on the CloudPeeps marketplace!