Like our venue partners, we are customer obsessed. We're obsessed with providing the best service; we're obsessed with quickly and personally resolving any issues, whenever they arise. We're building world-class tools for our partners so they can provide the best service. That's one of the reasons why we're introducing the reservations tab – one place to get transparency into each of your reservations. You can make the adjustments or any changes necessary. That way you can serve each of your guests in the best possible way.
One Centralized Place for All Your Reservations
If you login this week, you'll notice a new addition under the Spaces menu – it's the "Reservations" tab. Navigate here to see all your guests' monthly and hourly reservations in one place. A different view than the calendar, the Reservations tab helps you manage ongoing reservations. Because it gives you full access to the underlying details you have the power to make necessary adjustments. Whether you need to view the DASH License®, make reservation modifications, or add incidentals, you can.
Details, Control, Transparency in Your Reservations Tab
Review passed reservations to reconcile your bookings.
Add incidentals and have all reservation and incidentals management in one place.
Review the DASH License® associated with each monthly reservation.
Respond to customer requests for reservation adjustments.
Have one place to view everything happening in your space for the month.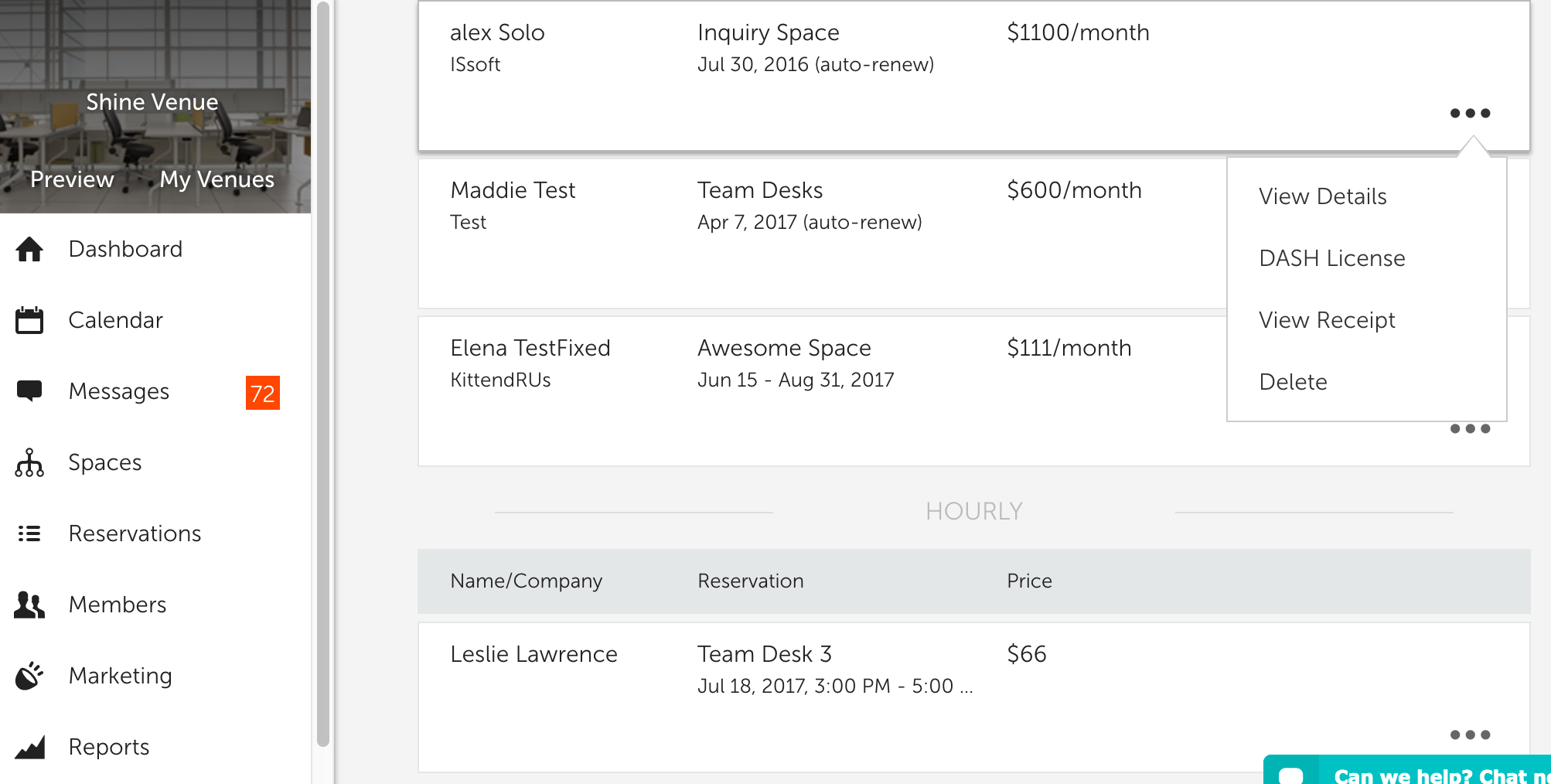 Go ahead and give it a whirl. Because what do you have to lose except hassle and inconvenience? Feel free to let us know what else would be helpful to run your business. After all we're want to give you and your customers the best experiences!