As the lockdown is being lifted across the world, businesses are starting to reopen their workplaces. Many companies are thinking of new strategies to reopen their offices and begin to bring in their employees.
While some businesses remained partially opened throughout the lockdown, others were temporarily shut. Whichever side you were on during the lockdown, the unlock process requires new strategies for businesses, offices, and workplaces to adapt to.
In this article, we will offer some of the steps you can integrate if you are looking forward to opening your flexible workspace or coworking space.
Firstly, here are some of the things to keep in mind before opening your space:
Coronavirus spreads in close contact when a person comes across an infected individual
Person to person spread mostly happens through respiratory secretion (cough or sneeze)
A person can also be infected by touching surfaces that are contaminated with Coronavirus and then touching their eyes, mouth, or nose.
According to the CDC, an infected person with no symptoms or vaguely evident symptoms could also spread the virus.
1. Get the help of technology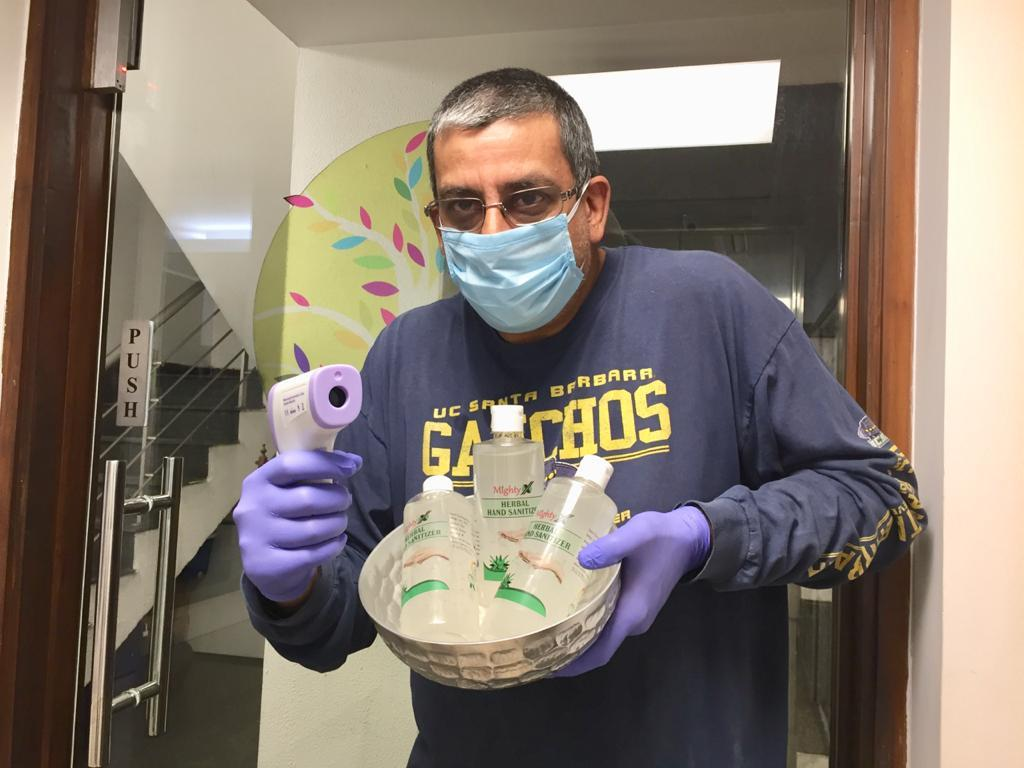 Consider all the points in your workplace where people have to use their hands and think about a way to employ technology, so human interactions could be eliminated. For instance, automatic door openers, smart lighting, and faucets with sensors in the kitchen and washroom could be a great help in making sure there are fewer touchpoints in your coworking space.
Ask your coworking space provider to help you out with automatic doors, automatics check-ins, and interaction-less billing and payment options.
2. Plan for Physical Distancing
ZenCoworks, a leading coworking center in Delhi, recently implemented new safety regulations successfully and has witnessed less than 5% existing customer dropout and over 65% new customer joinings. The rules are as follow:
Quick scan: A quick analysis within feet of workstations to make sure social distancing is being followed and any room for safety improvements are being acknowledged.
Safety awareness: All the members are informed about the virus and how it can transmit from one person to another along with the proper steps they can take to avoid getting infected.
Six feet routing: Different routing and timings for each office to ensure smooth workflow traffic.
Workstation safety: All the workstations are cleaned thoroughly and equipped with sanitizers to make sure members don't have to fret about keeping themselves and their surroundings clean and disinfected.
Six feet certificate: An safety-approved certificate that states the steps that are taken regularly to keep the office space safe.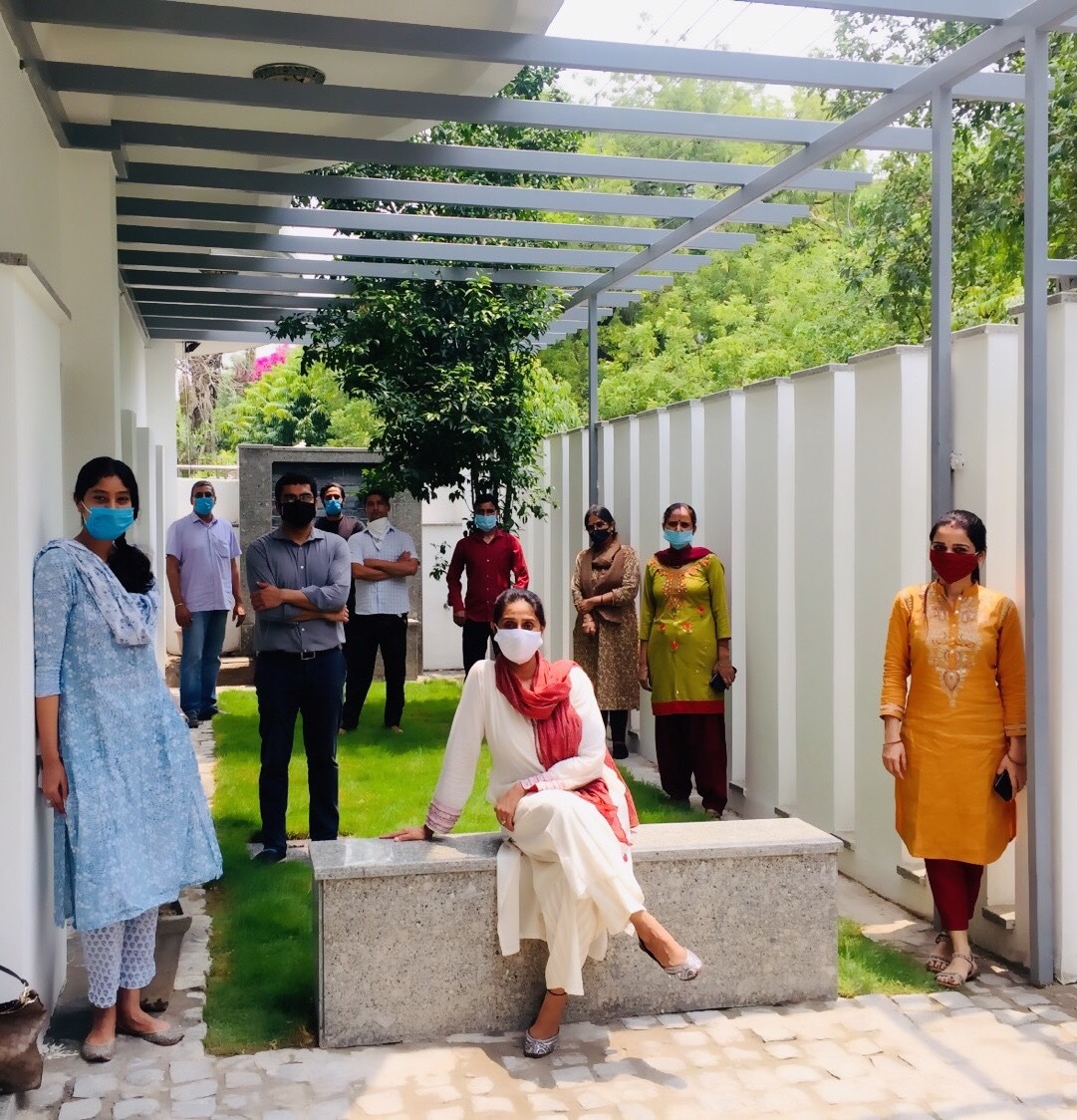 Social distancing planning will require you to change the workplace layout, especially if you dedicate a lot of space to a shared or open workstation.
Some of the steps you can take to make your members feel safe are space out chairs as per the six feet distancing rules, add more private offices, have assigned seating instead of hot-desking memberships, and convert meeting rooms into private workstations.
Moreover, social distancing should not be limited to the workspace only but should be followed throughout the office, including common areas, pantries, elevators, and canteens. Here are some steps to enforce:
The number of people who can use the lift at once should be restricted.
Mark the floor, so people are able to maintain a safe distance from one another.
Close off communal areas at least until the virus subsides
Reduce the capacity of meeting rooms
Postpone events that require large gatherings
Make virtual hosting possible
3. Revamp Cleaning Protocols
Now that the unlock process is in effect, new cleaning protocols are to be integrated. The gravity of the situation requires businesses and coworking spaces to use disinfectant technologies such as UV lights, ionization, and nano-tech coatings.
According to a survey by HubbleHQ, thorough cleaning with daily antiviral spraying makes 94% of the respondents feel safe.
If you expect members to feel safe in your coworking space, you must bring the cleaning at the forefront instead of keeping it as a background process. Regular cleaning and disinfecting in front of the members would not only keep your workspace tidy and uncontaminated, but it will also encourage your members to believe in you and feel safe in your space.
Moreover, cleaning must be amped up to twice or even thrice the usual amount, especially for shared workspaces where people from different places and backgrounds use the space all day.
Flexible workspaces can also implement a color-coding system to let the members know which place, surface, workstation has been recently cleaned and which one is due for a cleaning. Not to mention, hand sanitizers and napkins need to be put all across the office, so members keep their hands clean and sanitized. Members should also be encouraged to clean and disinfect after themselves using the sanitizers, hand towels, and antiviral sprays from the office.
4. Plan for a Worst-Case Scenario
You need to have a backup safety measure in case one or more of your members start to show symptoms of COVID19.
Before you open up your working space, have a well-planned safety protocol in place in the case of an emergency. You might need to have contract tracing capabilities in your workspace, steps to disinfect the office, and ways to communicate the issue with the stakeholders.
Additionally, you must contact the local authority if anyone in your workspace is diagnosed with COVID19.
Additional Things to Consider
Face masks should be made mandatory for everyone accessing the workspace
Temperature checks at the entrance
Snacks or free lunch should be discontinued for the time being
Provide special accommodations for more vulnerable members (older workers or members with diagnosed conditions such as asthma, diabetes, etc.)
Mange heating, ventilation, and air conditioning system.
Sick people must not be admitted inside the office premises
Talk with your landlord and separate responsibilities according to your capabilities.
Additionally, make sure you are in regular communication with the members and feel safe and healthy. You can also ask your members for further suggestions and their opinions on the measures you have taken.
About the Author
Preeti Pattnaik of Nth Dimension representing Zen Co-Works.
Preeti is a manager at a Technology Firm in New Delhi and loves to cook and serve friends and family in spare time. She likes to experiment with recipes and especially wants to adapt them for working women for whom time is money.