Highlighting the office options at The Park Creative in Downtown LA, this is an installment of our Workplace of the Week content campaign.
The Park Creative is one of the coolest coworking spots in Los Angeles, located in Downtown LA's Fashion District. The venue itself is a newly redesigned 7,000 square foot loft, which features plenty of common space, plus a selection of private offices and meeting rooms. All members and drop-ins get easy access to The Park Creative's amenities & services. That includes comforts like lounge seating, a communal kitchen, and bar area, plus community events.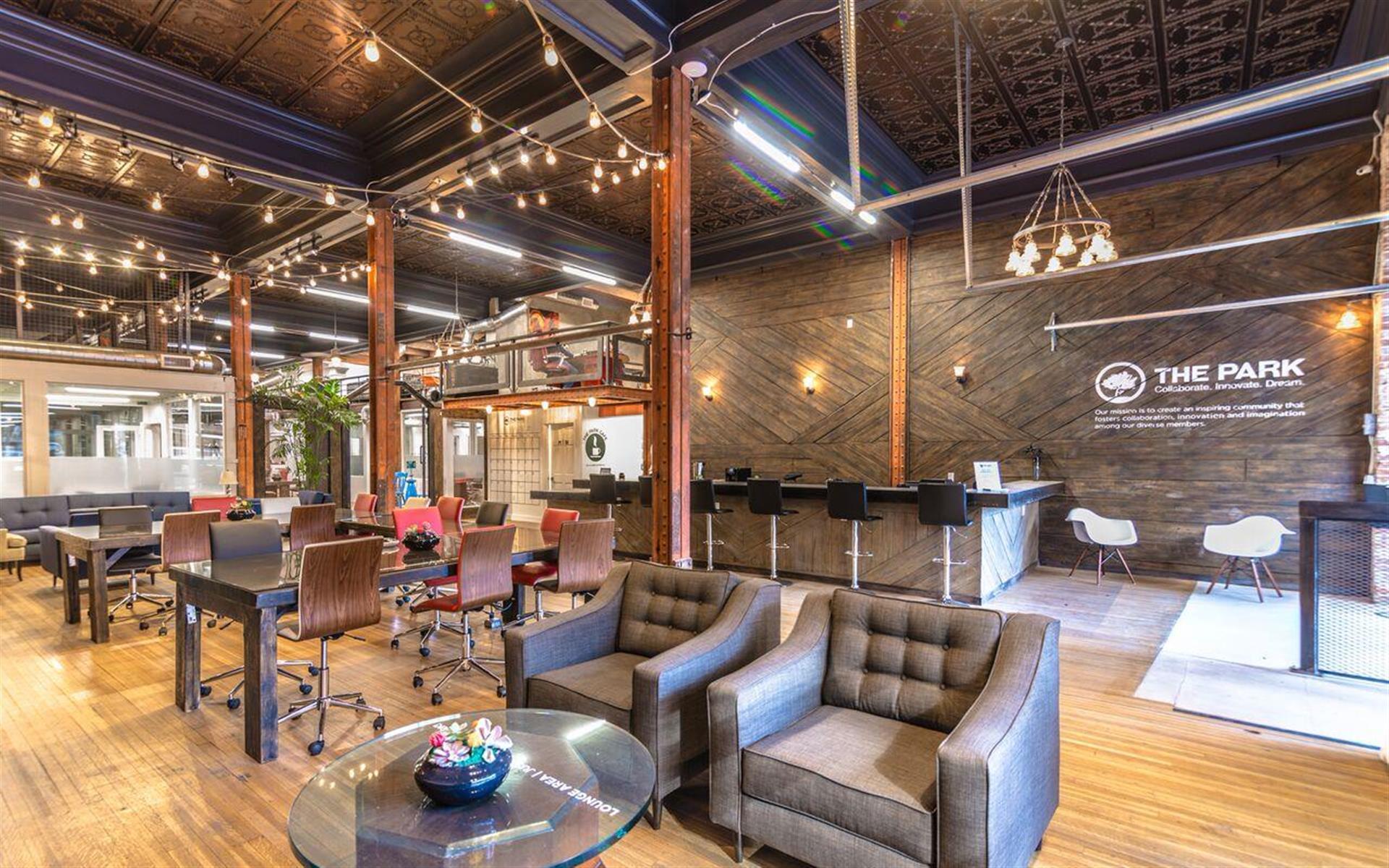 Who Should Work Here?
The Park Creative is a productive and creative work environment, designed to meet the needs of professionals and companies. From individuals to startups, there are workspace options here for teams from 1-8 people. With a mix of private and shared work environments, the relaxed professional setting at The Park Creative is perfect for getting things done. And because The Park Creative is situated in the middle of Downtown LA's Fashion District, there are added benefits to companies in the fashion world. These include showroom space, storage rooms for clothing samples, and foldable presentation racks.
Coworking at The Park Creative
One of the greatest draws to this venue is the coworking. With plenty of desks available for on-demand booking by the day, young professionals, freelancers, and independent contractors will find that working at The Park Creative is a delight.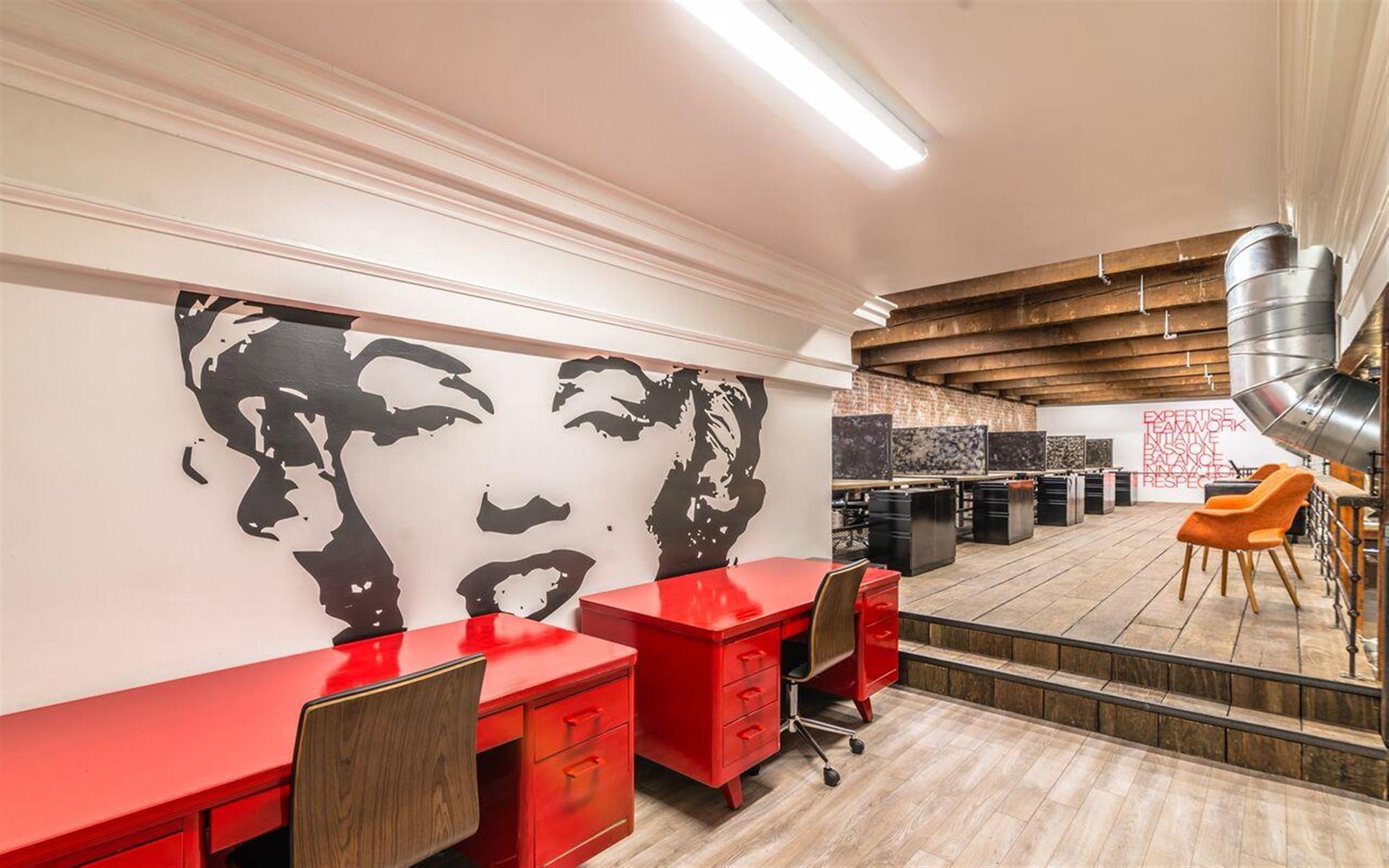 If you need coworking day passes for you and your small team you can also get those. There are day pass options for your small crew or posse. There are even day passes for different work environments within this gorgeous LA venue. If you prefer a flexible work environment, then get yourself a communal day pass. That way you'll be able to work from any of the common areas at this venue.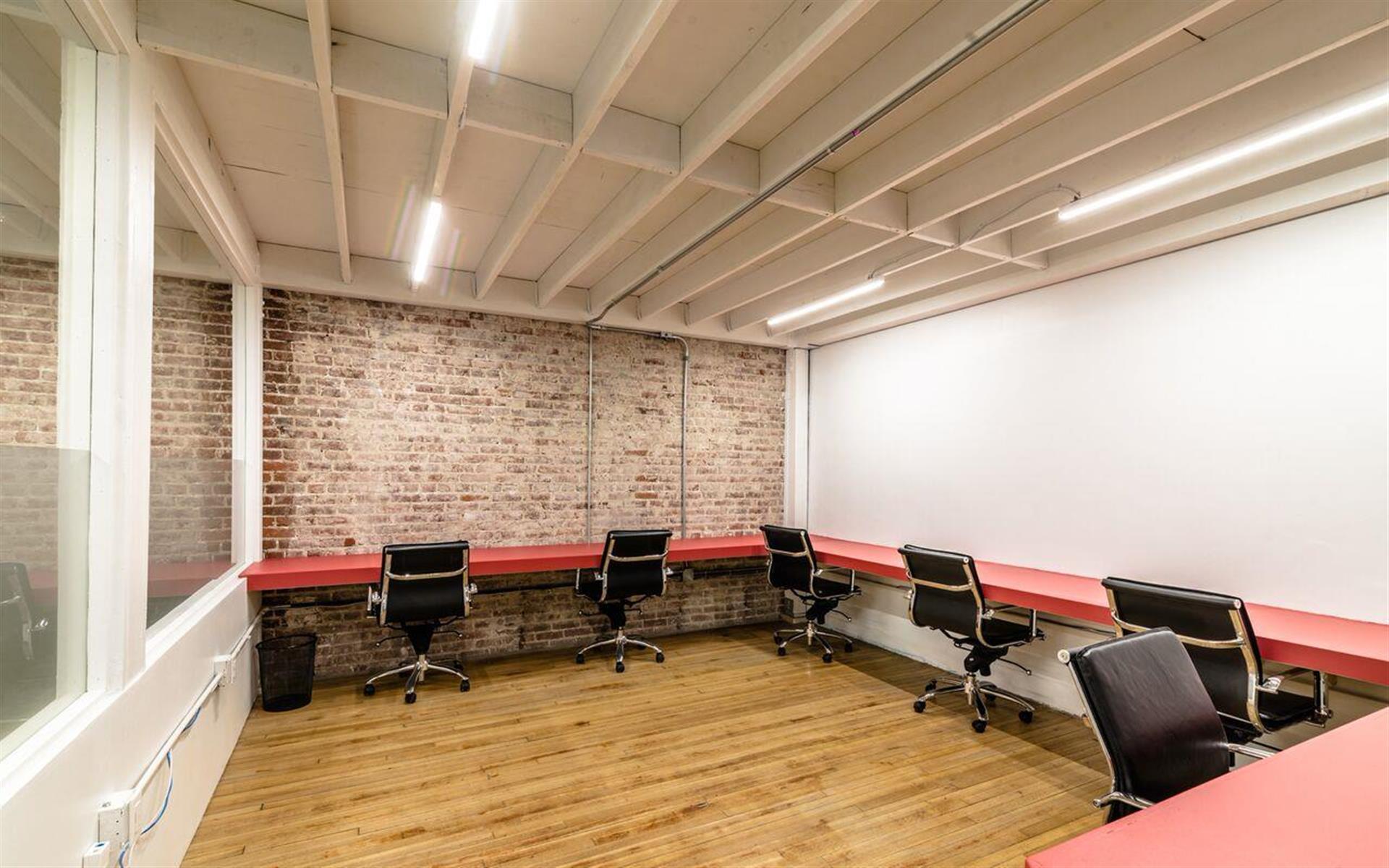 If you need privacy, then you have the option of booking a private office day pass. A private office is perfect if you need a place to work and a place to meet or take calls. The great thing about the private offices at this downtown LA coworking spot is that they're designed with community in mind. With glass windows separating these offices from the rest of the space, even though you'll be working behind closed doors in a private office, you can still feel like a part of the coworking community. Exposed brick adds a touch of hip aesthetics to any space.
If You Need a Place to Meet…
If you just need meeting space for an hour or two, then your best bet is to rent one of the meeting rooms at this venue. The brightly lit conference room, shown below, can fit up to 16 people, plus it comes with professional amenities like a connected TV screen and plenty of outlets so everyone can work together.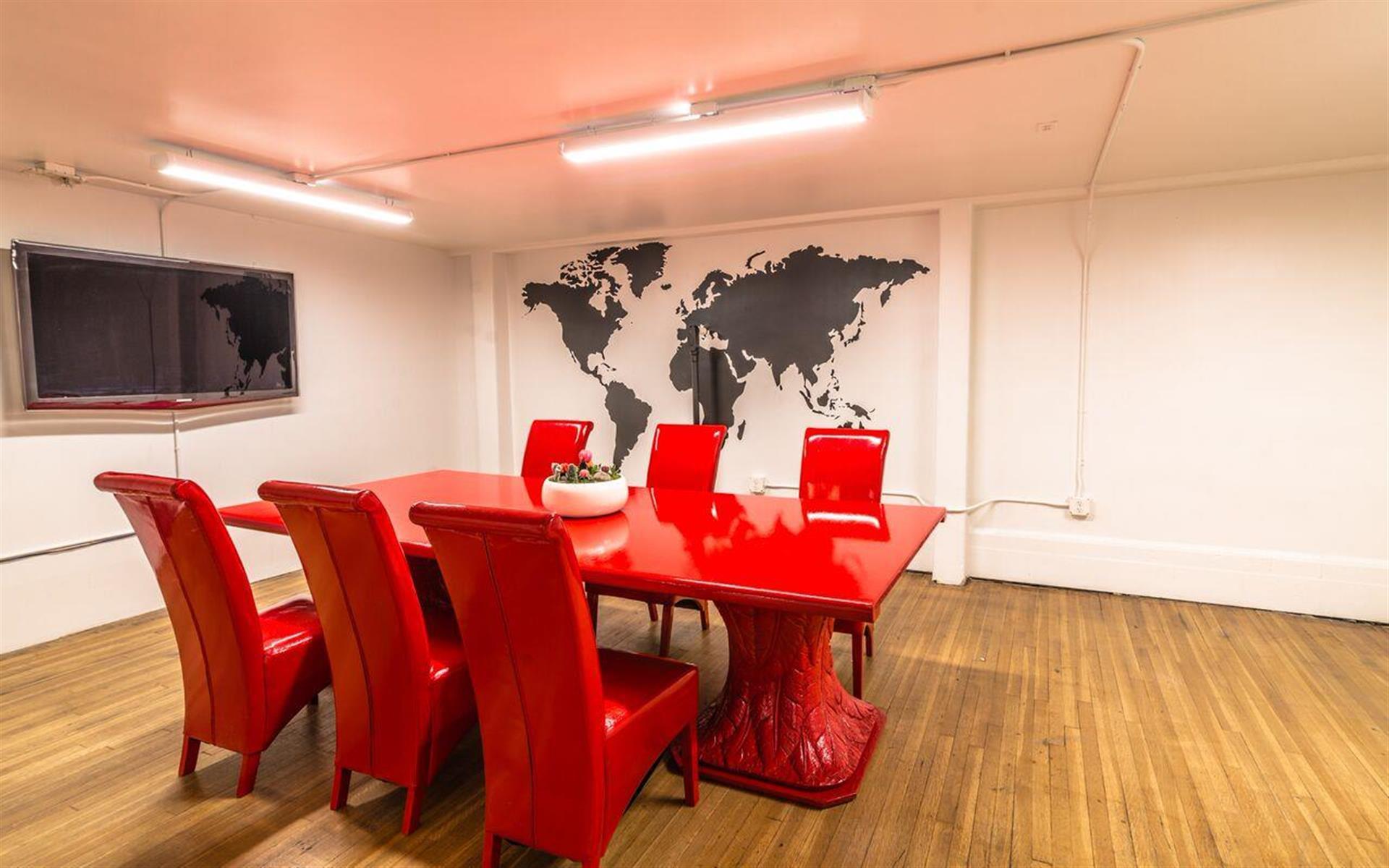 No matter what your workspace needs are, if you're in LA be sure to check out The Park Creative. The space is on the ground floor, so you won't have any trouble finding the way in. As for the way out? You may love it so much here that you'll want to stay! We can help you book any space on flexible terms. Enjoy!
Get All Workplace of the Week Content
Enter your email below and we'll send you every blog we publish. That's including everything from our Workplace of the Week campaign.