This guest post about how to outfit your office on a budget, comes from Jessica Thiefels. To submit your own guest blog, first read the guidelines here.
As a small business owner, your budget seems to grow smaller every single day. Details like office furniture don't seem so important when you need money to pay the Internet bill and employees. However, if you want everyone in one office you have to invest your resources. Put a little time and money into creating a comfortable space for your employees so they can work happy and productively.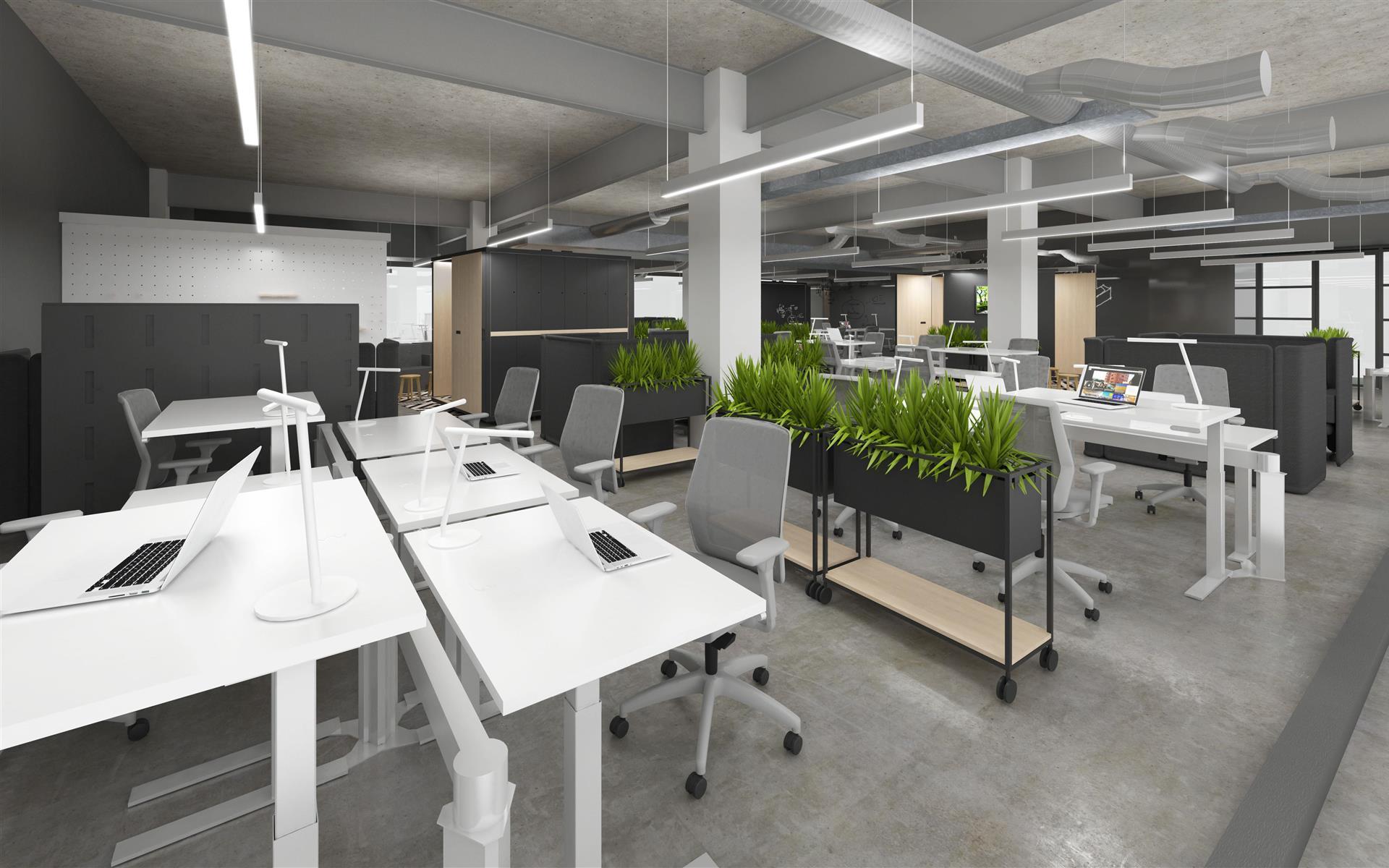 The good news is, you don't have to spend a lot to outfit your office. Use these ideas to get your office up and running without going over budget. Your employees will feel more comfortable and you'll be glad to get it out of the way.
1. Choose Energy Saving Options
In the modern workspace, technology is a basic requirement, but these devices can cause utility expenses to surge, becoming a financial burden for your business. Eco-friendly computers, mobile chargers or printers are beneficial for the environment and will reduce your overhead costs in the long-term.
Although greener options might have a higher initial price tag, the compounded savings are significant. For example, if all computers in the U.S. were Energy Star-certified, the annual cost reduction on utilities would reach an estimated $1-billion. You can also conserve power usage with timed outlet switches that turn on and off at specific times.
2. Get Rid of Telephone Landlines
The accessibility of smartphones has superseded landlines in most areas of life, but for some reason, office settings tend to keep them around. If you're still hanging onto that desktop phone for work communication, this is both unnecessary and expensive.
Instead, start using websites like Zoom, GoToMeeting, Google Hangouts and other video-conference software to touching base with clients without the added expense, and to make your calls more personal. If you haven't switched from a landline because you need access to a fax machine, invest in a printer with scanning capabilities and email documents instead of faxing them.
3. Check Local Listings
More often than not, you can acquire office supplies for just a few dollars—or even free—if you know where to look. Web-based resources like Craigslist have postings for discounted and free office equipment, running the gamut from paper reams to laptops to filing cabinets. This is an affordable and convenient option when you need certain essentials, but your finances are stretched. Don't forget to ask other business owners, family and friends. An office with mismatched desks is still an office.
4. Don't Forget About Good Ol' Coupons
Office supplies add up fast—but you need to have them. Instead of spending the only profit you've made at Staples, head online to look for digital coupons. "Buying office supplies is a necessary evil for businesses and professionals, but you don't have to allocate a large portion of the budget toward this," suggests Marco Piu, the General Manager at Couponbox.com.
He continues,
"Instead of waiting until the last minute to restock, at the beginning of each month, figure out which items you need, then spend an hour researching coupons to boost your savings. Statewide coupons for popular office supply brands are available through Staples, Cannon, OfficeMax, HP, Quill.com and more. With these discounts, you can fill an online cart through just one retailer and reduce overhead costs."
5. Weigh Costs of Multiple Vendors
With so many office supply chains to choose from, make sure you're not overspending. Before purchasing anything, compare the prices of each item you need with several retailers. Then, enter this data into a spreadsheet that you can reference and update each month when it's time to replenish.
Use websites like Shopping.com and PriceGrabber, to make your life easier. Each one automates the comparisons process for you. This removes the guesswork from maintaining a fully stocked office on a tight budget.
When running a startup business with limited cash flow, it's feasible to thoroughly outfit your office space while keeping the costs down. With some resourcefulness, ingenuity and legwork, you'll have all the office essentials right at your fingertips—without spending more than is necessary.
If You Don't Want to Outfit Your Office
If you don't have the time or resources to outfit your own office – don't sweat it. There are plenty of options available to you. You can book a serviced office, coworking, or business center in just a few clicks, on LiquidSpace.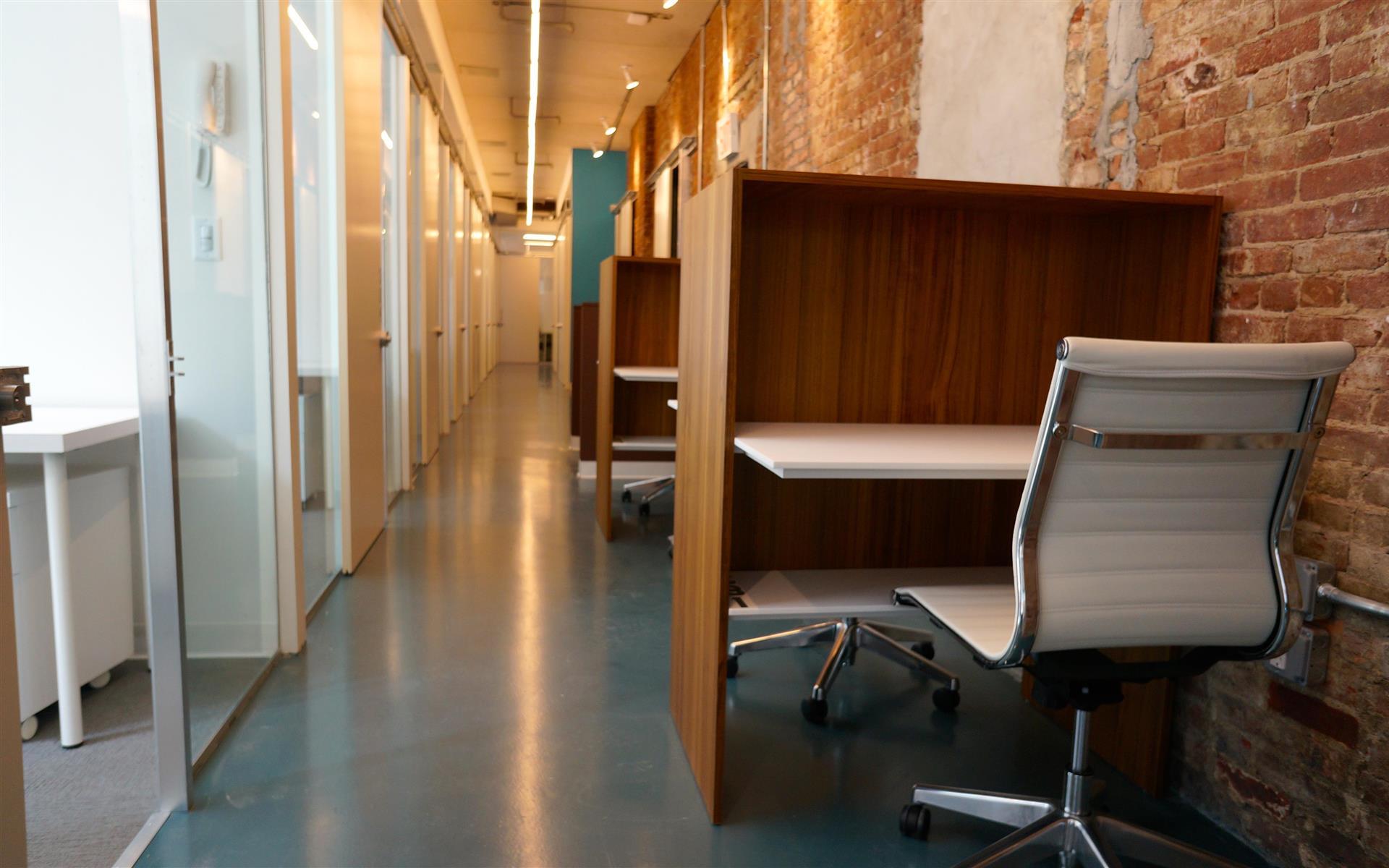 You can always use a buildout service like altSpace. With altSpace, you and your team can get up and running in a few weeks. Whether you outfit your own space, or choose a built-out option, find the space that's right for you on LiquidSpace.
About the Author
Jessica Thiefels is a full-time writer, content marketing consultant, and business owner, happily working from home. She has 10+ years of experience. Forbes and Business Insider have featured Thiefels work. She has written for Manta, StartupNation, Salesforce, and more. Follow her on Twitter @Jlsander07 or connect on LinkedIn.