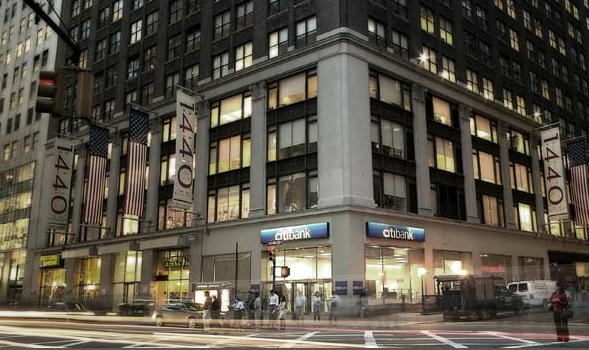 For those that instantly relate to this way of life, I am the self-proclaimed wandering Chief Creative Officer.
I know what you're thinking, but no, I don't stumble into random offices, announce myself and attempt to conquer the creative process, like Don Draper gone all Genghis Khan.
It's just that I co-founded what some would call "a 21st century company." You see, my company, Faster Times Media, doesn't rely on a central office —we work remotely from different boroughs, states and countries.
We're the equivalent of nomadic tribe of creatives who have managed to create and run a company without a central hub to call home.
In reality, we're a group of writers, editors, and strategists who publish online publications and create awesome blogs, videos and content marketing campaigns for brands all over the world. But the only time a large group of us end up in the same room is at a book party or happy hour.
I talk to my co-founder more than my girlfriend, but we're in different cities (Him: Philly, Me: New York) and we see each other most often at meetings with clients. Thanks to things like cloud computing, Gchat, and Skype, there's little need for a central office anymore.
I hate working at home, but love working anywhere else: parks, café's, bars, airport lounges, and ironically, offices. I also enjoy moving from place to place; it's my natural migration pattern as a journalist. For a while, I found it a lot easier to bar-hop and café-hop than office-hop.
The truth is, a lot of professionals have fallen into this same trap. Coffeeshops and café's are overcrowded and can't be trusted environments for a lot of my day-to-day work like taking important phone calls or holding team meetings to talk through a new editorial strategy, which may require a whiteboard to be considered really productive work time.
This past Monday morning, after leaving a meeting with a client in Times Square, I only had nine minutes to find a quiet, private office space to jump on an important call. I whipped open my LiquidSpace app on my Android phone, and within 30 seconds I'd booked a sunny, private office two blocks away at OfficeLinks.
Three minutes later, I was in the elevator. I stepped into the OfficeLinks reception area at 10:56—four minutes before my call. Thanks to the incredibly efficient OfficeLinks assistant who greeted me, I found myself sitting in my office, computer open and wi-fi fired up with two minutes to spare. Amazing.
I was so thankful that I wanted to kiss the OfficeLinks assistant, but I feared that might get me kicked out before I got any work done.
My full-wall window gave me a stunning view of midtown Manhattan, and I even had a private balcony! Well, I had a private balcony if I climbed out the window, which, of course, I did.
It was an unseasonably gorgeous 85-degree day, and there was a part of me that wanted to run out, grab a six-pack, and spend the rest of the day catching some rays. I didn't realize being in an office could have this much of an effect.
Reluctantly, I buckled down and tackled my work with the help of the unlimited Starbucks coffee in the OfficeLinks kitchen. The day whizzed by; my pile of work disappeared. The whole experience was so great it was tempting to build a bed under my desk—George Costanza-style—and move in permanently.
Maybe next time. For now, there are still a lot more LiquidSpace offices I want to check out and I can tell this is just the beginning of my journey.
You can reserve a conference room or day office right now at OfficeLinks.