As we find ourselves working at home and seeking out new ways to stay in touch with our industries and communities, we recommend adding podcasts to your weekly routine. Stay on top of the latest from the flexible office industry by listening to our curated list of podcasts from top industry professionals. Whether you are a coworking space operator, landlord, flexible office space worker or trend chaser, there is a podcast for you.
Listen today to get invaluable insight from experienced coworking operators, service providers and industry experts. Here is our list of some of our favorite podcasts.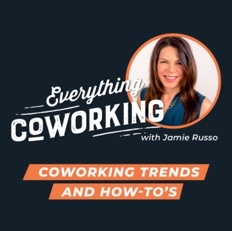 If you've been around the flexible office or coworking scene for very long, you're probably familiar with Jamie Russo's work in our industry. Not only is Jamie a successful owner of Enerspace in Palo Alto, CA and the CEO of the Global Workspace Association, but she has also developed resources and training for people working in flexible office and coworking via the Everything Coworking Startup School. The startup school, which was born out of the Everything Coworking podcast, walks new and early-career flexible office and coworking professionals through the process of creating a successful business model and planning and opening a space. The Community Manager school offers similarly comprehensive training, but specifically tailored toward community managers. Russo is also the Executive Director of the Global Workspace Association.
The Everything Coworking podcast offers industry insights and in-depth analysis on a variety of topics, and Russo consistently hosts guests from across the industry who are experts in their field. Most recently, her guests have included Larry Serota, Executive Managing Director at Transwestern as well as Don Ball, Founder of Wow Collective and Co-Founder and Board Member at Fueled Collective.
Looking for a consistent addition to your weekly routine? Jamie's podcast releases every Wednesday, although, if you want to listen more than once a week, you'll have plenty of topics to choose from in the show's 135+ episode archive.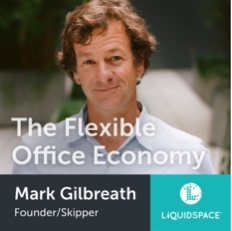 Mark Gilbreath, CEO of LiquidSpace and current president of the Global Workspace Association, hosts "a weekly dive into the fast-moving waters of flexible office, coworking, mobility, workplace experience and commercial real estate." This podcast provides insightful interviews with industry leaders who are growing the next generation of coworking and flexible office space. Recent guests have included Dror Poleg, Founder of Rethinking Real Estate as well as Chris Kane, Founder of Six Ideas.
The new season of this podcast promises great content as well, with interviews from corporate real estate leaders who are expanding their use of flexible office, small independent coworking operators navigating a shifting market, and insights from the owners of some of the largest and most prominent brands in the industry who are speaking on the changes that are shaping the industry in 2020.
What's Next? from CoreNet Global and Tim Venable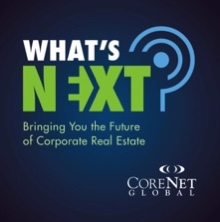 What's Next? is hosted by Tim Venable, CoreNet's Global's Senior VP of Knowledge and Research. The podcast focuses on flexible office spaces in relation to the future of corporate real estate. With an archive of over 200 episodes, this weekly podcast offers plenty of content on a wide variety of topics related to flexible office, coworking, and surrounding industries. Venable interviews industry leaders such as Don Watson, Vice President of Global Workplace and Enterprise Services at Merck as well as David C. Smith, Americas Head of Occupier Research for Cushman and Wakefield.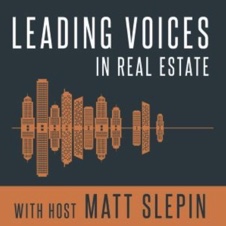 Matt Slepin of Terra Search Partners leads this innovative podcast series, which focuses on interviews with city builders using cutting edge approaches to create healthier, more economically vibrant communities with character and a high quality of life. This podcast explores how flexible office, coworking, and a variety of other approaches can work together to create better cities and communities for ourselves and our clients. This biweekly podcast has included guests such as Jamie Hodari, CEO and Co-Founder of Industrious, and Mark Myers, EVP and Head of Commercial Real Estate at Wells Fargo.
If you're curious about how flexible offices and coworking fits into the broader economic landscape of your market (or you're looking for ways to explain to others where coworking and flexible offices fit), this is the podcast for you.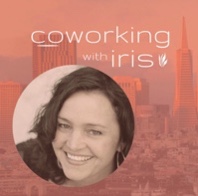 Iris Kavanagh, Coworking Consultant and Co-Leader for the Global Alliance of Women Who Cowork, hosts this podcast that shares stories and insights from workspace creators, community catalysts, and coworking thought leaders. Even the older episodes in this podcast's archives provide useful walkthroughs for topics like hiring your team, space design, and other topics that are consistently relevant for coworking and flexible office owners and operators.
Iris' recently featured guests include Tony Bacigalupo, Co-Founder and Mayor of New Work Cities and Director of Open Coworking and Thilo Utke, Co-Founder of Cobot.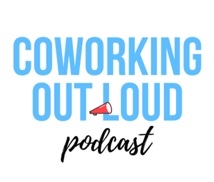 If you've been around coworking and flexible office for long, you've probably heard about Cat Johnson, the content strategist wizard of the industry. Her podcast episodes only release periodically, but every single one is worth the list. Johnson tackles storytelling and community building for flexible offices and coworking spaces, and shares her insights into the art of marketing. In addition to bringing years of her own expertise to the table, Johnson also features a number of guests whose perspectives broaden the topics the podcast can cover, including Ashley Proctor of Creative Blueprint, COHIP (the Coworking Health Insurance Plan), and GCUC Canada, as well as Shazia Mustafa, Founder of Third Door in London.
While you should definitely check out Coworking Out Loud, Cat's regular newsletter is also an invaluable resource for flexible office space and coworking professionals who want to create compelling stories and content around their spaces. You can sign up for her highly praised newsletter here.
Keeping Up with Coworking and Flexible Office
If you're looking for more industry insights, be sure to subscribe to the LiquidSpace blog in the upper right corner of this page.