Natural disasters are a part of life. In the workplace, natural disasters are more common and destructive than one might initially assume. Fires, floods, and water leaks in the office not only derail a company's timeline and goals, but they can also displace a company for an unknown amount of time.
When disaster strikes, fortunately, there's LiquidSpace. For companies with urgent workspace needs, the LiquidSpace network makes it easy to find any type of workspace for any size team, on flexible terms.
Check out the stats for natural disasters in 2016, and make sure to equip yourself with flood and fire insurance so you're always prepared. Make a disaster plan and get a store of supplies so that you and your company can get through any situation.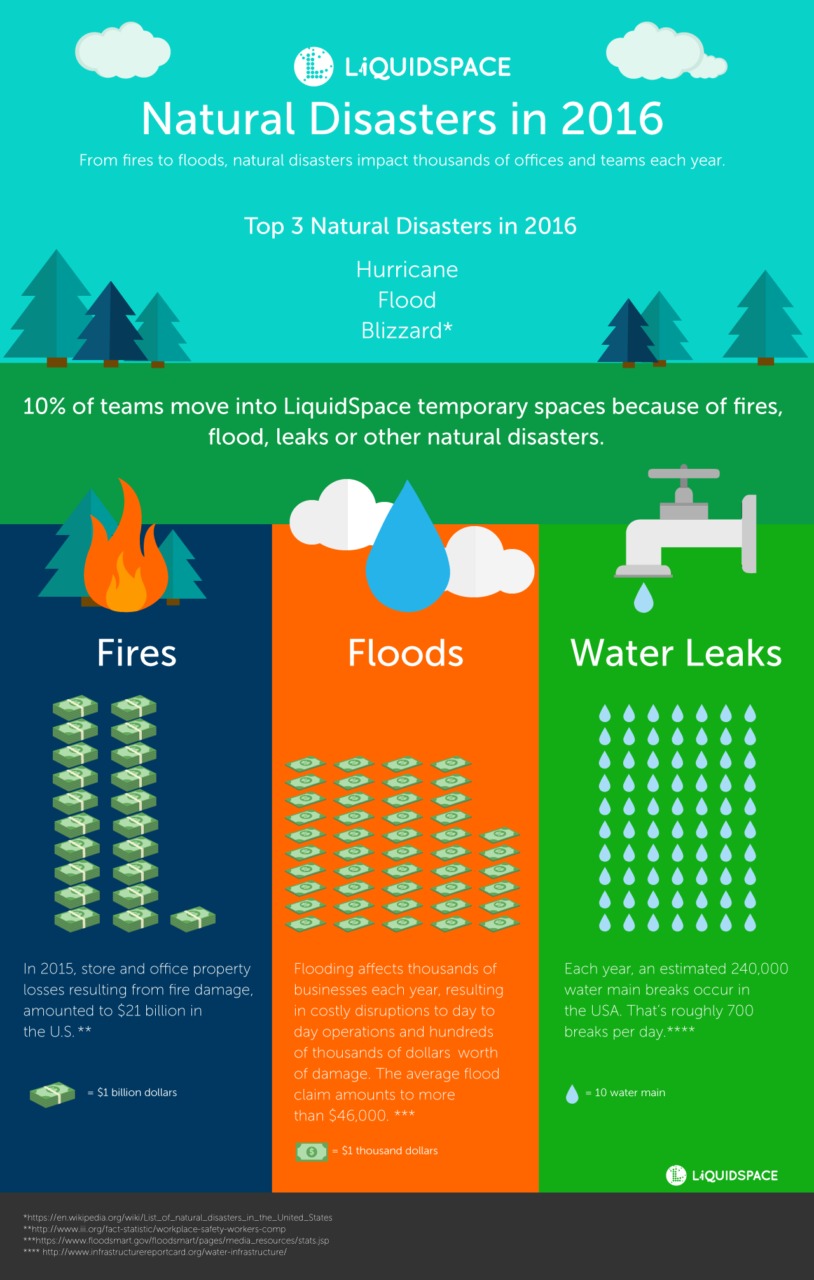 If you ever need a place to work, know that LiquidSpace is always there for you. Find workspace on flexible month-to-month terms, or browse for an office you can license for the hour or the day.