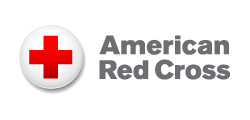 At LiquidSpace, we've been working with business centers, hotels and coworking spaces in areas affected by hurricane Sandy to connect them with professionals displaced from their offices by the storm.
Around the country, our partners are also committed to helping the Atlantic coast recover. Workspaces in New York, Illinois, Minnesota, Colorado, Nevada and California are joining LiquidSpace in donating a portion of our revenue from November to support the Red Cross relief efforts.
If you're holding a meeting or need a day office during November, consider reserving one of these great spaces through LiquidSpace. You can reserve space at these locations online through LiquidSpace by clicking on the name.
New York




OfficeLinks – 1140 Ave of the Americas
1140 Avenue of the Americas 9-10 Floors
New York, NY 10036



Projective Space L.E.S.
72 Allen St, New York, NY 10002

Illinois




Enerspace Chicago
412a North Carpenter Street Suite 301
Chicago, IL 60642

Minnesota




CoCo Minneapolis
400 South 4th Street Suite 401
Minneapolis, MN 55415

Colorado




Cherry Creek Office Suite
3773 Cherry Creek N Dr Suite 575
Denver, CO 80209

Nevada




Sahara Business Center
1810 E Sahara Ave Suite 100
Las Vegas, NV 89104

California




Millwood Inn & Suites
1375 El Camino Real
Millbrae, CA 94030



NextSpace Coworking – Santa Cruz
101 Cooper St , Santa Cruz, CA 95060