LA's a big city, with lots of cars and lots of people so you might get lost when it comes to finding the perfect office home in The City of Angels. Here's some help – if you narrow your choices down to one of LA's choice neighborhoods, you're bound to find at least a few workspaces that suit you. There are plenty of options on LiquidSpace.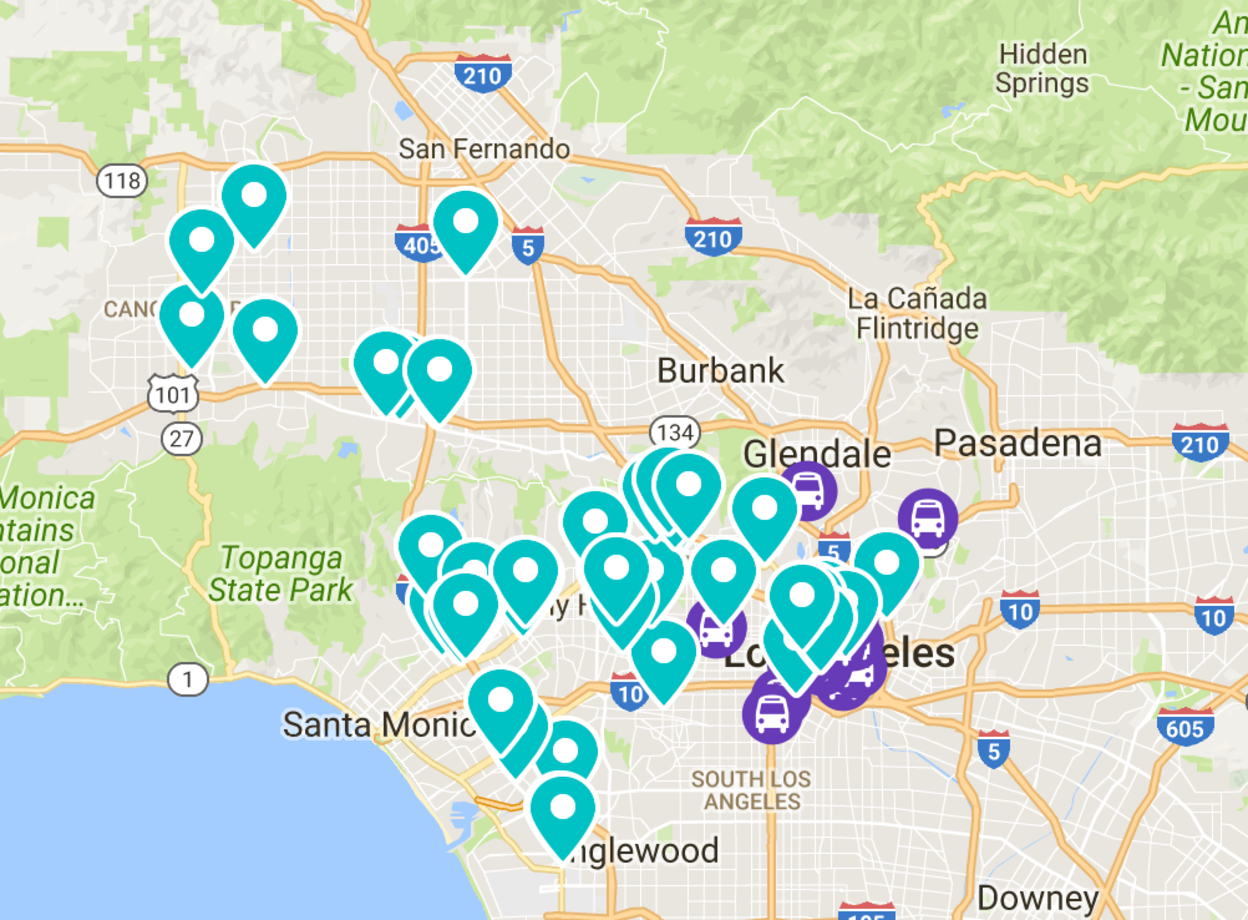 Last week our San Francisco neighborhoods guide gave you insight into one Northern California's biggest startup cities. Now it's time for a bit of that low-key SoCal lifestyle as we dig into LA. You can see all our neighborhood guides here. Don't forget to subscribe to get automatic updates of our neighborhoods content and more.
Just as LA is known for being geographically dispersed, so is the San Fernando Valley. It's not a super busy area, so work-life balance in this part of town is typically in in sync. If you're looking for a place to work around here, Circle Hub is a creative, productive environment, offering office suites and conference rooms. Take a load off in one of the common areas here: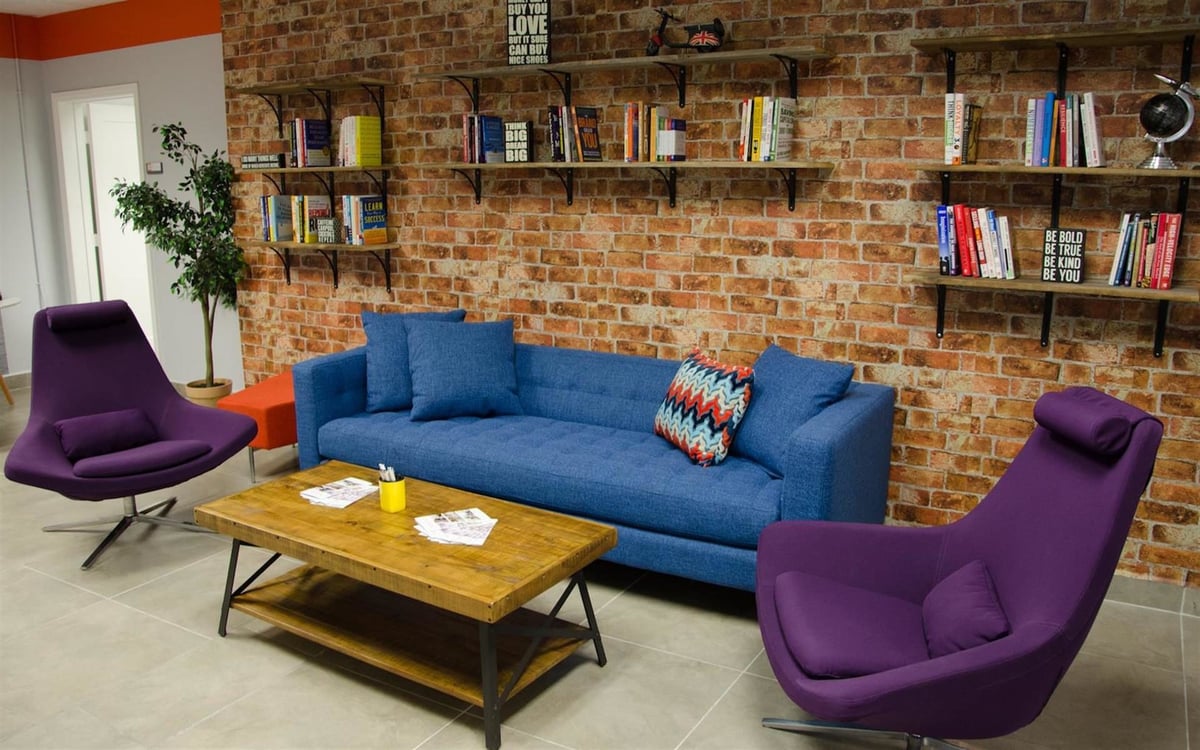 There's plenty of great food in The San Fernando Valley – it's where Sugarfish and Katsuya originated, so you know there's delicious sushi. This area contains smaller neighborhoods including Burbank, Studio City, Encino, Van Nuys, and Sherman Oaks. While the San Fernando Valley is a highly residential area, it makes for a rewarding place to work.
West Los Angeles is one of the most famous areas in all of LA, and it's also a dynamite place to work because of the prime real estate, amazing views, and top-notch workspace options. If you want the best of Westwood with a view, you ought to swing by TechSpace.
Rodeo Drive isn't all there is in West LA. This district also contains some of the most iconic hoods in the city. Century City is the top business district. Beverly Hills is home to many of Hollywood's elite. UCLA is in the Westwood neighborhood. Brentwood and Culver City are worth checking out too. Seeking the cream-of-the-crop on offer in LA proper? Look no further than West Los Angeles.
An underrated hood, that's gone through a lot of gentrification recently, Downtown LA still has some of the best office deals in town. A monthly desk pass at BLANKSPACES on Wilshire Blvd, for example, is super affordable, compared to other similar desk passes, and you get full access to their workbar and other communal spaces.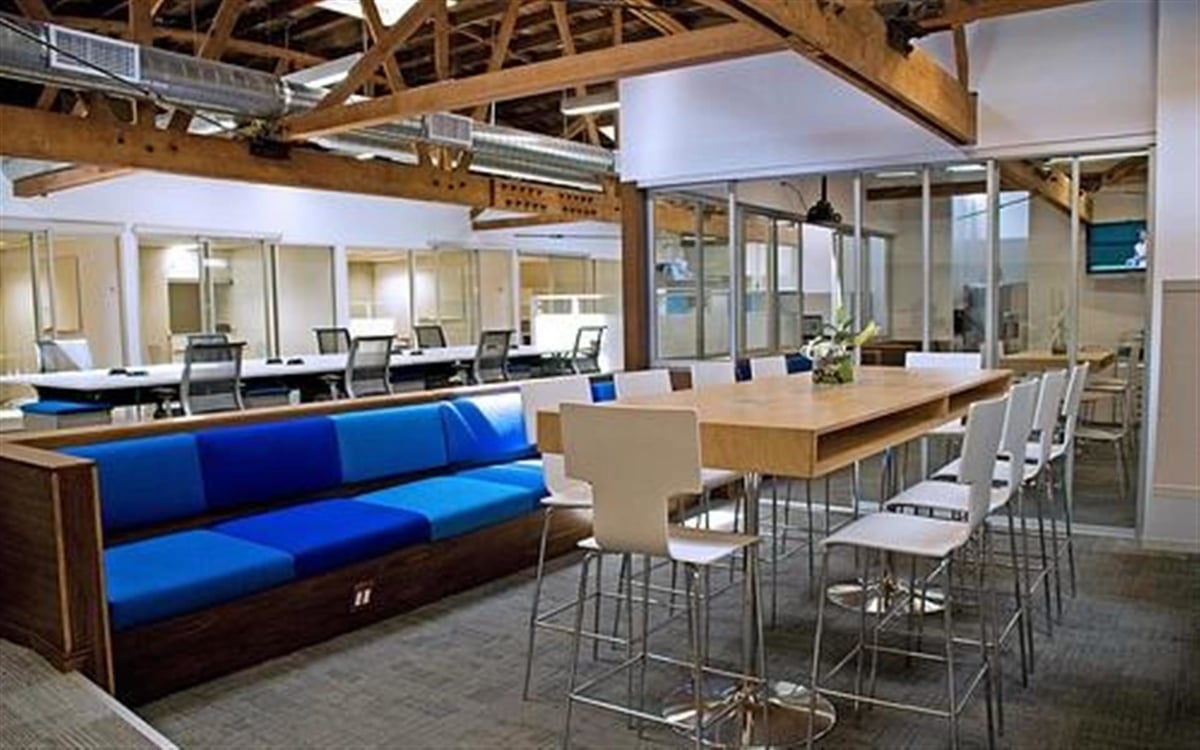 Also known as DTLA, the restaurant, museum, and business scene here is on the up-and-up. The Class A high rises of the Financial District make for a jarring scene next to the colors of buildings in the Garment District and and the bustling streets of Chinatown. Big warehouses in the Arts District are almost as astonishing as the government buildings around DTLA. If you want a deal would love to be in the crux of culture, then DTLA is the choice for you and your company.
Thanks for reading our guide on Los Angeles neighborhoods. Stay tuned for more neighborhoods content in the coming weeks. We'll also be covering LA's surrounding areas, namely Santa Monica, so if you don't see your neighborhood here, it may be forthcoming. If at any time you want to find somewhere to #GetStuffDone in the US, Australia, or Canada, you can start searching our network today.