As space operators, we're in the business of hospitality, and we want to help our clients find the most productive space. But what if you have a lead but don't have the right space for them in your location? Don't lose the deal, refer them to other operators on LiquidSpace.
LiquidSpace has developed a referral program that will help locate another space for your client and allow you to continue to stay in touch. The best part is you earn money by helping them find the right space. When your referral books a monthly space through LiquidSpace, you'll earn a 4% referral fee for up to 12 months.
How to Submit a Referral to LiquidSpace
Log in to your profile
Visit the Referral section within the Marketing tab of your profile
Click Refer Client and complete the referral form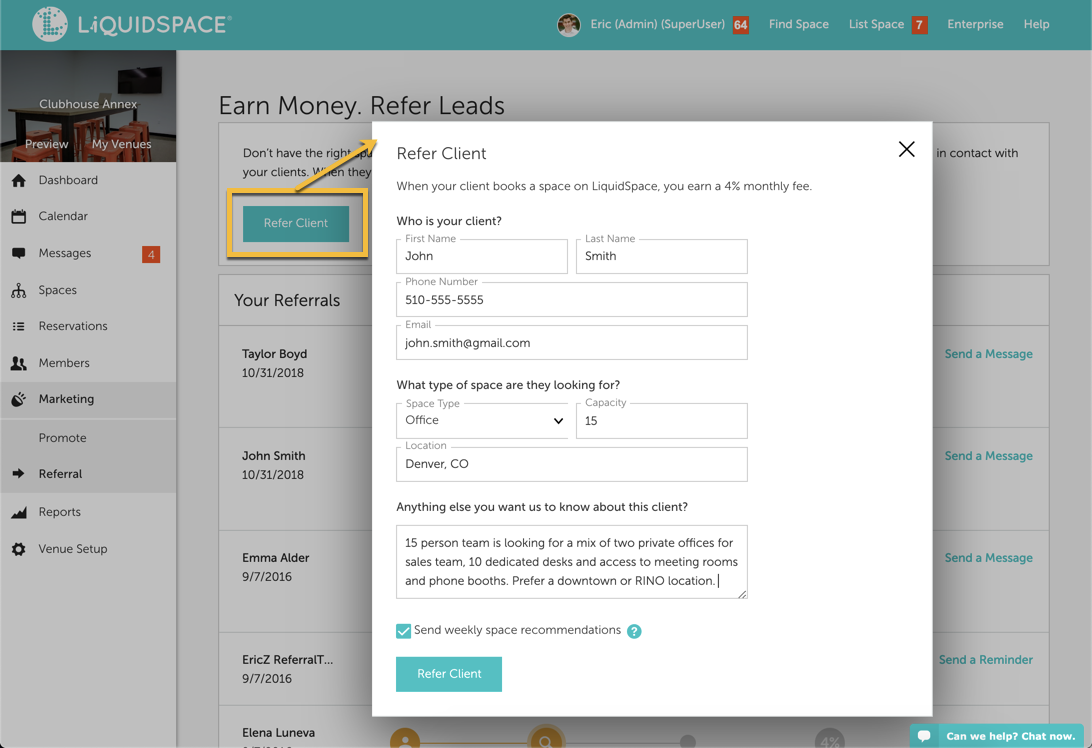 Never Lose Track of a Referral Again
After your referral form is submitted to LiquidSpace, a dashboard will populate in the Referral section of your profile, which will allow you to track your referral's progress to finding the perfect space.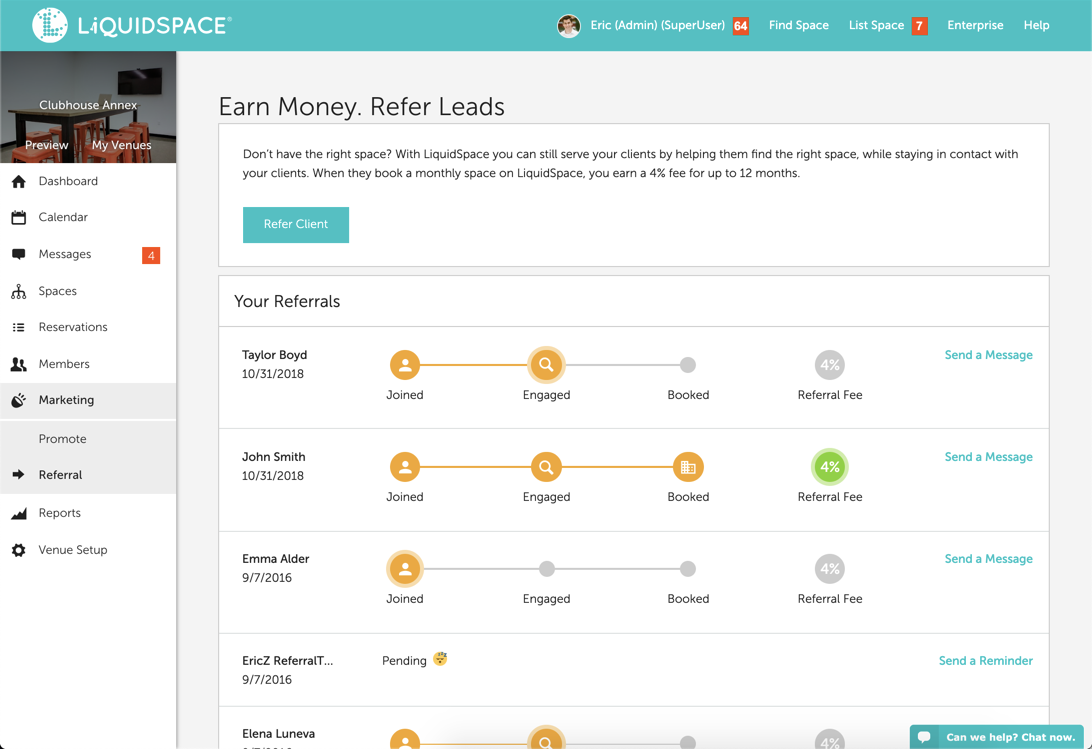 Get Paid!
If you are the first to refer this lead and they book a monthly space through LiquidSpace, you'll earn 4% of your referral's rent for up to 12 months. It's that simple!