This blog about incidentals, is one of our Q2 Product announcements. Feel free to read more of about our Q2 product announcements.
Simple – it's not the word that comes to mind around separate billing. But as we hold Simple as a core value we're simplifying billing too. That's why we're introducing incidentals. This is an exclusive benefit for our partners using the DASH License®. Here is one more reason to use DASH for every workspace reservation. So now there's a streamlined way for our venue hosts to collect any fees their monthly guests incur each month. Whether those are printing and copying costs or catering fees for a summer party, we roll it all into one bill. Our system will add these fees to the guest's reservation and collect them with the monthly rent. Now that's simple!
Guests Want Simple
We've been listening to our guests and they say less is more. They want one bill and one payment for their space and services around their space usage. This makes it easier for monthly guests to create expense reports, track spending and usage. And it gives them fewer things to chase after and worry about. Especially for the many founders and entrepreneurs using LiquidSpace to find and book their team office space, simplicity is key. We're also hearing that enterprise customers want just one bill instead of collating several emails and then having to reconcile. Whenever a venue adds incidentals to the guest's bill, the guest gets notified, allowing guests to monitor their budgets and ensuring there are no month-end surprises.
To Add Incidentals
Review the monthly (and longer) bookings you have and the additional services and amenities monthly guests consumed this month.
Find the monthly and longer reservations that have incurred incidentals on the new Reservations tab.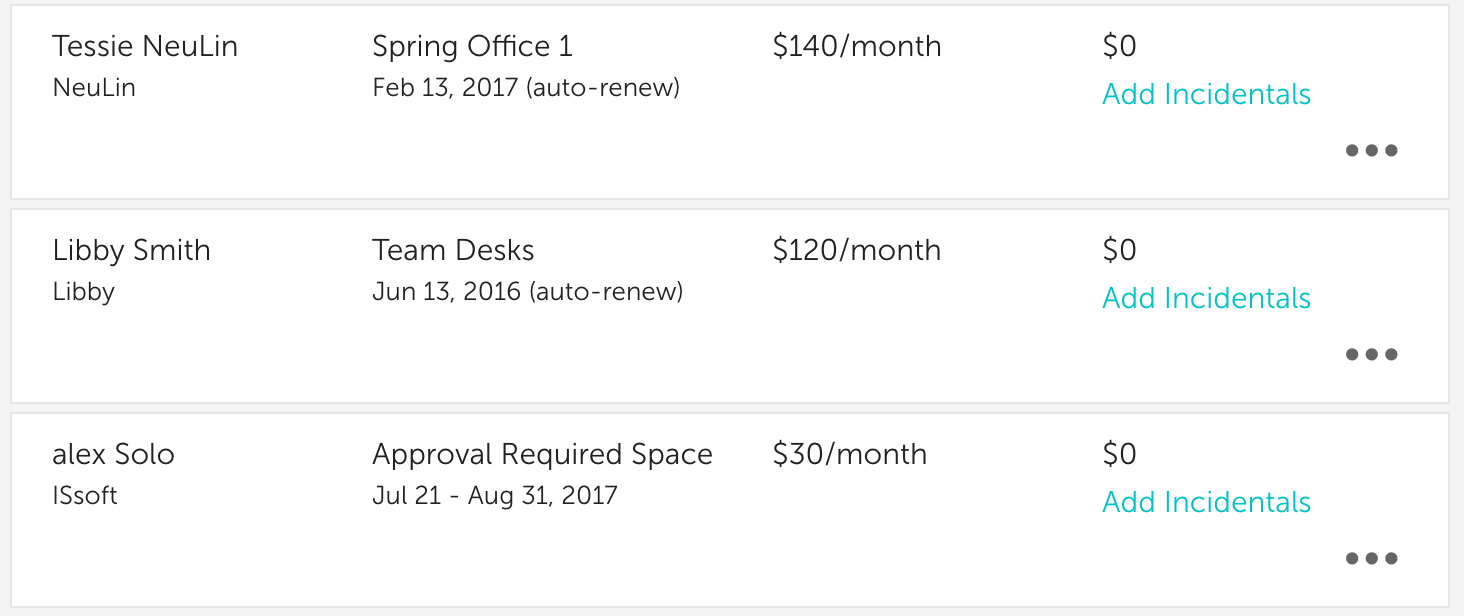 Click the Add Incidentals link.
In the overlay, itemize the incidentals the guest incurred. We've suggested some popular ones for you. For example, Meeting Rooms. If these do not apply simply press the "x" to remove. Add any incidentals specific to your space and the needs of this guest.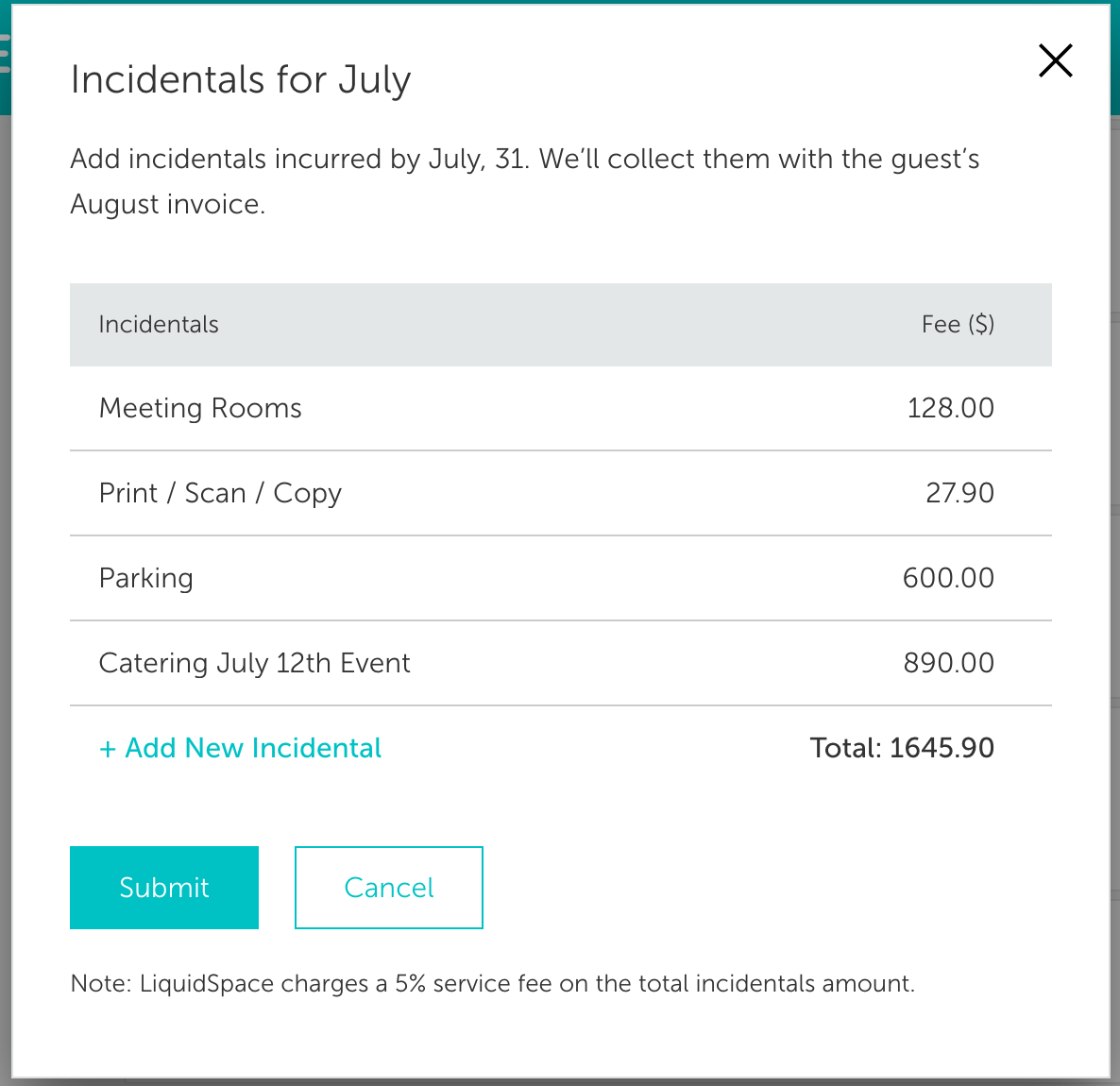 Incidentals are added to the current month and can be collected by the Venue until the end of the month. We'll charge them with the next monthly charge for the guest (for example: incidentals incurred during July will be collected August 1 and paid to you with your August payment, on or around the 15th). Please note: LiquidSpace charges a 5% transaction fee on the total incidentals amount.
As a Venue host or admin feel free to make updates as they are incurred by selecting "Edit Incidentals" on each guest's reservation. Your guest will be notified of the charges incurred on the following day. You can also take a peek at what you collected the previous months by navigating to a previous month and reviewing the incidentals breakdown. This insures transparency month-to-month for you, your guests, and your staff.
So go ahead, make it simple for you and your guests!