The coronavirus pandemic may be coming to an end, but some changes are here to stay. Remote work is one of those. As companies are looking to return to some semblance of normal, hybrid work has become a buzzword. The concept may seem obvious, but there are few things to consider for a smooth transition to a hybrid workplace model.
What Is A Hybrid Workplace Model?
There is no exact definition of a hybrid workplace model. In most cases, the term describes an arrangement where employees split their time between their office or a central hub and their home or another remote location.
Even 18 months ago, hybrid work was a drastic change from general 9 to 5 office-based work models. However, after the changes brought on by the pandemic last year, hybrid work is now more of a compromise between pre-pandemic workstyles and full-on working from home.
It's certainly a popular approach to the future of work. A McKinsey survey found that nine out of ten companies are preparing to combine on-site and remote working.
Just like there is no exact definition of the term, there is no single correct way of approaching hybrid work. Some organizations are splitting employees' days across the week. Others are also allowing staff to determine when they work best throughout the day.
Depending on your organization, you can introduce hybrid work options for your whole team or keep some employees on-site whilst others work remotely. The key is finding a model and a space that allows your team to excel at their jobs.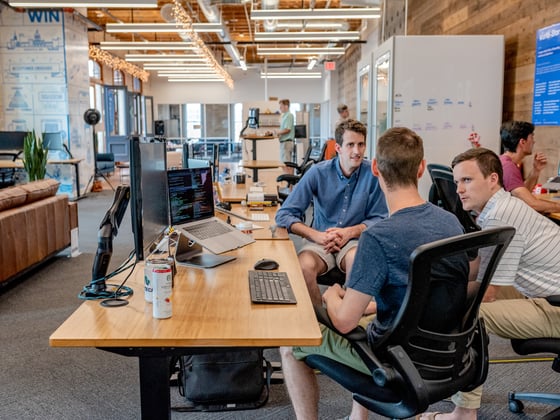 Benefits Of Transitioning
Employees enjoy the flexibility of hybrid work, according to a study by the World Economic Forum. Being able to better balance work life and home life is a major advantage as is having greater control of your own schedule. As a consequence, stress levels were lower.
For C-suite leaders, lower real estate costs were important. Employers also drew attention to increased productivity and employee engagement. Human resources professionals felt a hybrid workplace helped attract and retain top talent. As professionals are valuing personal time higher than money, this trend looks set to continue.
With so many obvious benefits, it's easy to see why companies are looking to transition. The key to success lies in thorough preparation.
Key Considerations
In 2020, countless businesses made the switch from office-based to home-based working without planning. This hurried change caused uncertainty among employees and other stakeholders. IT problems, scheduling difficulties, and lost access to crucial resources were normal for many organizations. Missed deadlines and decreased productivity quickly followed suit.
This year, the workplace economic environment is different. If your business is getting ready to transition, you have time on your side. That means you can plan and ensure everyone is on the same page, and the right tools are in place for your transition.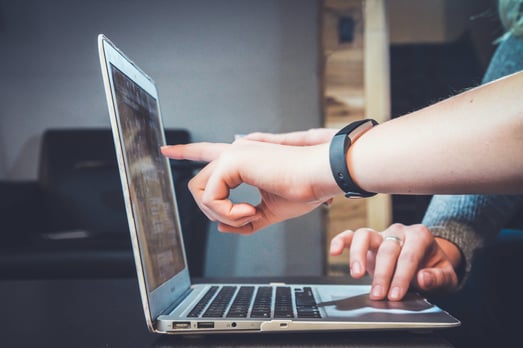 Putting Employees First
Start your planning process with your employees at heart. There is no substitute to surveying your workforce when it comes to understanding your organization's potential for hybrid work.
Your staff had to adjust almost instantly in 2020. Chances are, most people had a few rough weeks before they settled into their new working routine. Who better to assess what works, what does not work, and what could work better still.
There will be some jobs that simply can't be done remotely, and you have to ensure sufficient office space to provide a safe environment for those. As employees are returning after the pandemic, offering enough space to keep a distance is important.
A combination of office-based time with home-based time and working from an alternative location will suit most job descriptions. However, transitioning successfully also requires taking personalities into account. Some people enjoy the buzz of the office and the opportunity of impromptu conversations with colleagues.
Others prefer to have a quiet space to themselves and avoid interruptions. Not everyone has an actual office space in their home, but they may not need a permanent desk in your main office either. Working near home is often the perfect solution to maximize productivity and minimize time lost to commuting.
Most employees will need some face-to-face time with teammates and managers. Video conferencing software made this possible throughout the pandemic, but sometimes in-person meetings are more efficient whilst supporting loyalty and engagement amongst your workforce.
Consider Your Space
Hybrid working does not necessarily mean working from home or working from a central office to the exclusion of everything else. In fact, work from anywhere (WFA) models has been growing in popularity. Not every employee can work uninterruptedly from home. Coworking spaces are the ideal solution for employees who want spaces to suit their work styles.
As you gain a better understanding of the types of jobs your employees will do remotely, you can start planning what space you require. Traditional office leases are rarely flexible enough to accommodate your workforce on the days when everyone needs a desk. At the same time, you will be paying for empty spaces on those days when the majority of your team is working elsewhere.
Coworking spaces are the flexible solution to this problem. What may have started as a few tables in a coffee shop equipped with power outlets has developed much further. By now, coworking spaces are as diverse as your business and your workforce. Meeting and Conference rooms, an office suite temporary office for one of your project teams, or a hot desk for individuals to work without disruption are all available near you. All this plus a growing community of like-minded individuals in unique spaces with all the perks of a working space you'd need including increased health and safety measures.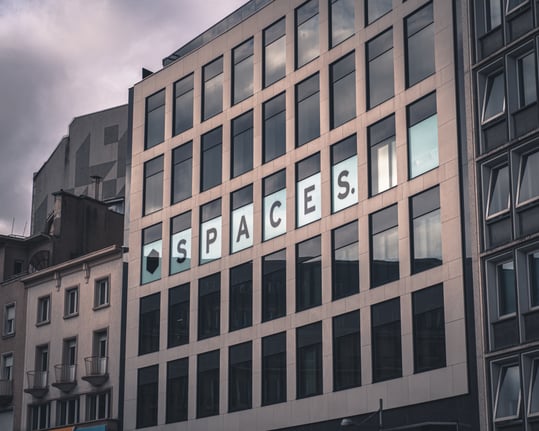 Room To Grow
Coworking spaces are especially useful for startup companies. If you are at the stage where you are transitioning from the proverbial kitchen table to a larger space, they offer the flexibility to grow without crippling financial commitments.
Finding the right solution does not have to be hard, either. At LiquidSpace, our mission is to help you find the space you need when you need it and empower your business to seamlessly transition to a hybrid workplace solution.
Digital Toolkit
Without suitable tools, the best craftsman is unable to work. The same is true for organizations transitioning to hybrid workplace models. Gone are the days where companies stored information in dusty archives.
However, few organizations have already embraced digitalization enough to ensure every employee has the information they need at their fingertips exactly when they need it. This lack of access or connection was one of the major causes of disruption in 2020. This year, it is much easier for your business to avoid these issues.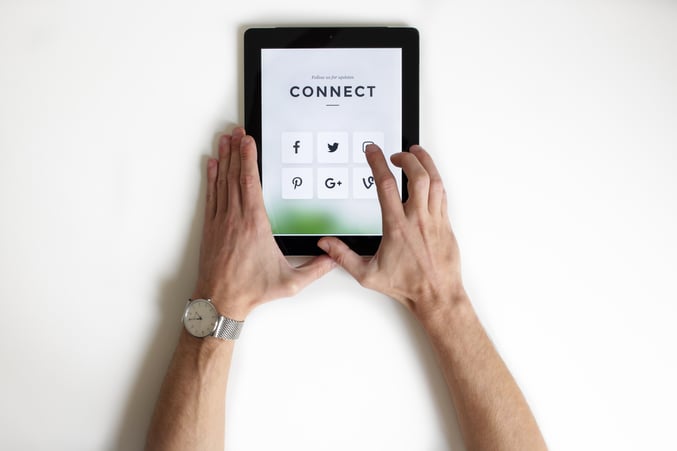 To successfully transition to a hybrid workplace model, your organization needs a solid digital toolkit also known as a techstack. The term simply refers to all of the tools your company provides to its workforce. Don't underestimate the importance of having the right tools for collaboration, productivity, and creativity.
Start by assessing your current techstack. Most companies simply add tools as they become available. In all likelihood, you added videoconferencing software like Zoom last year. Your team may already be sharing files on DropBox and using Slack to communicate. Your transition to hybrid working is the perfect opportunity to intentionally curate a suite of tools that work together. Integration of software and apps is the key to a successful transition.
During your assessment, you are likely to discover redundancies in your current techstack as well as some dead spaces. Do not be afraid to part company with anything that no longer suits your needs. Now is the time to assess what your business really needs and which tools will help you grow.
Get Expert Help
Don't be disheartened if all of this sounds like a difficult process to manage. Instead, consider this – your organization managed to navigate the choppy waters of the pandemic, and you are now getting ready to improve the way your business runs. Only on this occasion do you have the time to consider all aspects of the changes ahead of you.
In addition, you don't have to manage the whole process yourself. At LiquidSpace we've got industry knowledge and insights to help you find the perfect solution for your business now and for the future. LiquidSpace has a team of experts to advise you on the perfect space for your business. Whether you grant employees access to space to want to increase productivity or just need a bit of peace and quiet, we help you find it.
Our team works remotely, so we understand the concerns involved in the transition. We also know where snags are most likely to occur, and this is why we have developed LiquidSpace Enterprise, our own workplace management platform. It will not only help you keep track of the transition process but give you invaluable data & insights to make informed decisions alongside access to over 10,000 venues with our on-demand marketplace.
LiquidSpace Enterprise is the industry's only enterprise-grade workplace management platform. It will help you as an employer empower your team to work from anywhere. It's a single platform that gives employees the freedom to choose where and with whom they'll work – whether that's at HQ or close to home. At the same time, you as the employer have visibility and control over the preferred locations, set daily or monthly budgets, and access insights to see how your workforce is utilizing the spaces to make informed decisions. quality of the work done and associated costs. Learn more and request a demo at LiquidSpace.com/enterprise.