NextSpace is so friggin' good at that fine balance between a highly professional, beautiful space and experience, and the warm, snarky, welcoming community side. A lot of coworking websites give lip service to these ideals, but at NextSpace, people join for the space and location, and stay for the community. No lip service around here! We see both sides of the coin in action every single day.

We recently asked members to tell us their experiences with NextSpace, and how it has impacted their lives. The answers we got were as amazing as they are varied.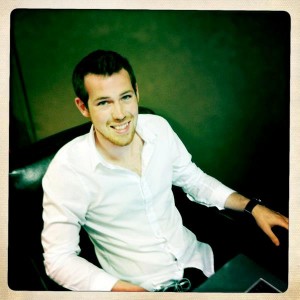 Ryan, a member and a talented graphic designer, created an info graphic that outlined the relative size of each invoice he sent out for the past 3 months, and color coded it based on it being a NextSpace contact or not. The vast majority of work, as well as all of the largest invoices, all came from NextSpace. Ryan also wrote in a review of NextSpace online all about how the community adopted him. How his closest friends are members. How he has never felt so welcome to a new city. He recently got a can't-pass-up offer from a prestigious company in Palo Alto, but is keeping his membership because he doesn't want to miss out on all the fun and support.
Another story we received is from Cristina, a woman who attended an event, and left her scarf behind. She returned the next day to retrieve it, and signed up as a Mailbox member for her marketing boutique. When Johnny, another member, was looking for a marketing expert, I introduced the two of them. She is now CMO of his company Voxeo Labs, one of the leading telephony technologies in the world.
On the community-building side, we look to ourselves and our members to tell us what they want to do. We have jumped for hours at House of Air, a trampoline world in the Presidio. We have watched zombie movie marathons together. One member just suggested surprising another with celebratory drinks when he lands his 10th client (he's on 9 right now). We've gone snowboarding, running, rock climbing, hiking, biking, swimming, cross fitting, and hot-tubbing together. When I was recovering from surgery, the community banded together to bring me flowers every single day.
The last thing that sets us apart is the sheer quality of our members. In our LA office we house the executive director for the 5 time academy award winning movie, the Artist. In San Francisco we house Pocket Gems, a leading mobile gaming company, and Hipstamatic, a photography app that won a top 4 award by Apple. In San Jose we have a member who founded Siri. In Santa Cruz Rally Up, an incredible social platform that was acquired by AOL was born. These are just a few of the insanely high quality members we get to call our own. It inspires and helps every member to be at NextSpace.
This post was authored by Lindsay at NextSpace.
Great NextSpace Locations:
NextSpace Coworking – Los Angeles
NextSpace Coworking – San Francisco
NextSpace Coworking – San Jose
NextSpace Coworking – Santa Cruz