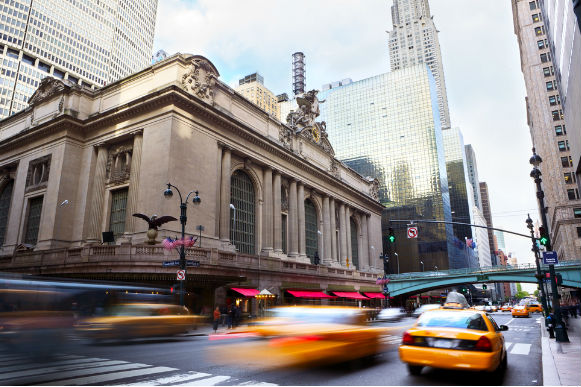 As today's mobile workforce demands more choice and greater flexibility, the more difficult it becomes for companies to attract and retain top talent. Employers face an overwhelming pressure to provide progressive workspaces and increasingly elaborate amenities.
In a report published today, titled "An Inclusive Sharing Economy: Unlocking Business Opportunities to Support Low-Income and Underserved Communities," the Business for Social Responsibility (BSR) refers to this growing demand as it relates to low-income and underserved communities. The comprehensive report features key insights and learnings from a handful of inclusive platforms shaping the industry today, including sharing economy companies such as LiquidSpace, AirBnB, Lyft and Uber.
At LiquidSpace, we're committed to making great workspace both affordable and accessible.
We built the industry's first end-to-end digital platform for flexible office procurement, giving companies direct access to real-time space availability in more than 600 cities around the world and effectively eliminating the barrier of prohibitive real-estate costs. Whether you need office space for 3 hours or 3 years, LiquidSpace offers unrivaled workspace options, on your terms. As a result, the LiquidSpace network offers companies a highly competitive resource to attract global talent, support mobility and diversify internal teams. Browse and book meeting rooms, coworking space, shared workspace, dedicated desks and more, at the click of a button.
The LiquidSpace network also encourages economic and environmental sustainability, facilitating asset sharing in the community and supporting thoughtful resource management. Rather than building new properties, LiquidSpace unlocks existing workspace opportunities. Building owners list their properties on LiquidSpace to quickly convert small vacancies. Brokers refer high-growth teams looking for flexible office space on month-to-month terms. And private businesses monetize excess office space by sharing with companies in the LiquidSpace network.
To learn more about how LiquidSpace and other companies are building a more inclusive sharing economy, download the full BSR report here.